Een nieuw domein toevoegen aan Microsoft 365 – Admin Center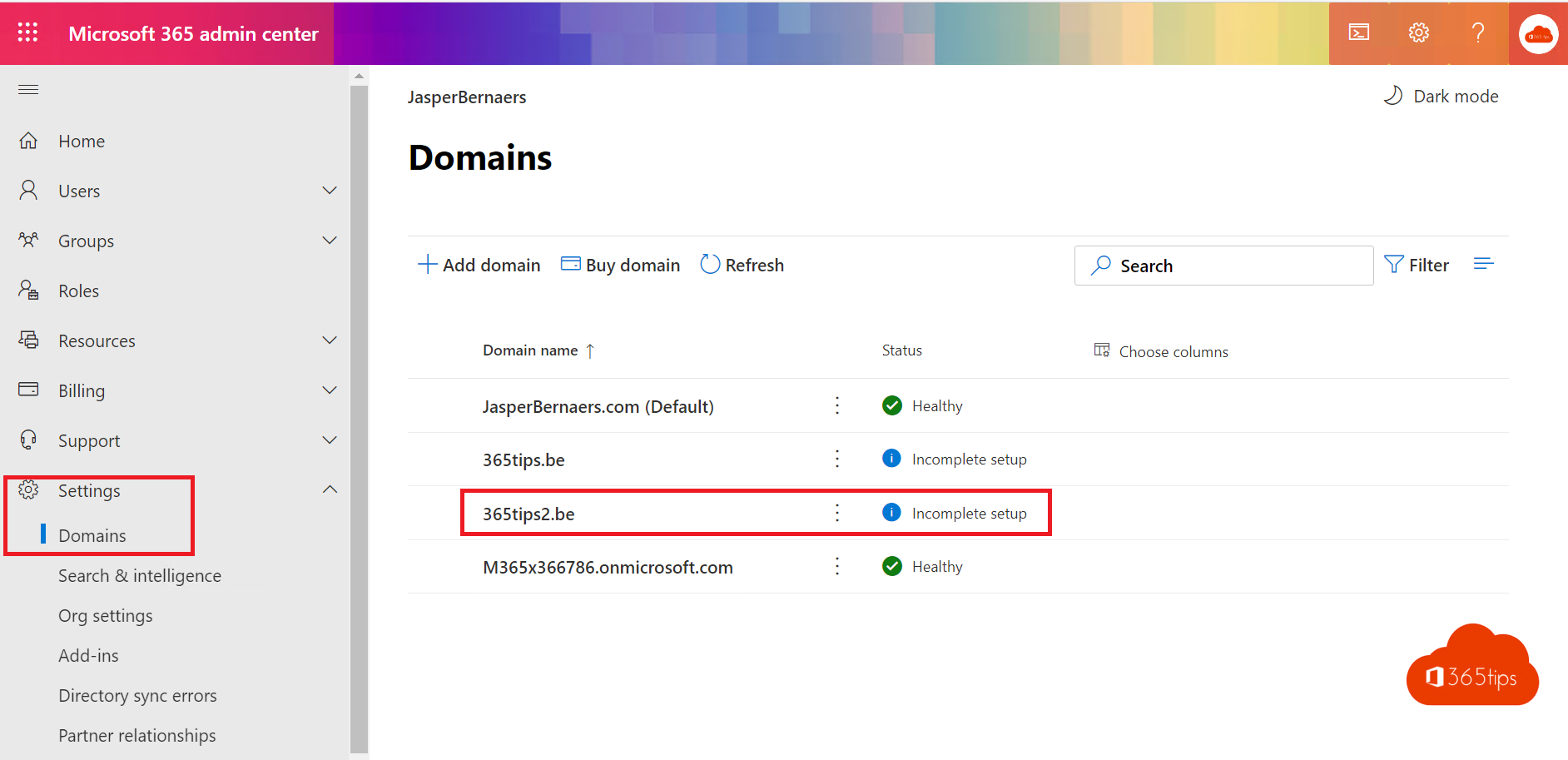 Voeg je bedrijfsdomeinnaam toe aan Office 365 zodat je dit kan gebruiken voor je e-mail. (Exchange), je Mobile-device management (Intune).
1. Surf naar het beheerderscentrum
Surf naar de Microsoft 365 Beheerscentrum via: admin.microsoft.com of gebruik de samenvattings pagina van alle URL's van Microsoft.
2. klik op domeinen en vul het domein in dat je wil toevoegen
3. Selecteer ik beheer mijn eigen DNS-Record
4. kies je services. in dit geval Exchange voor mail en MDM voor intune
5. voeg deze DNS records toe via het controlepaneel van je hosting-provider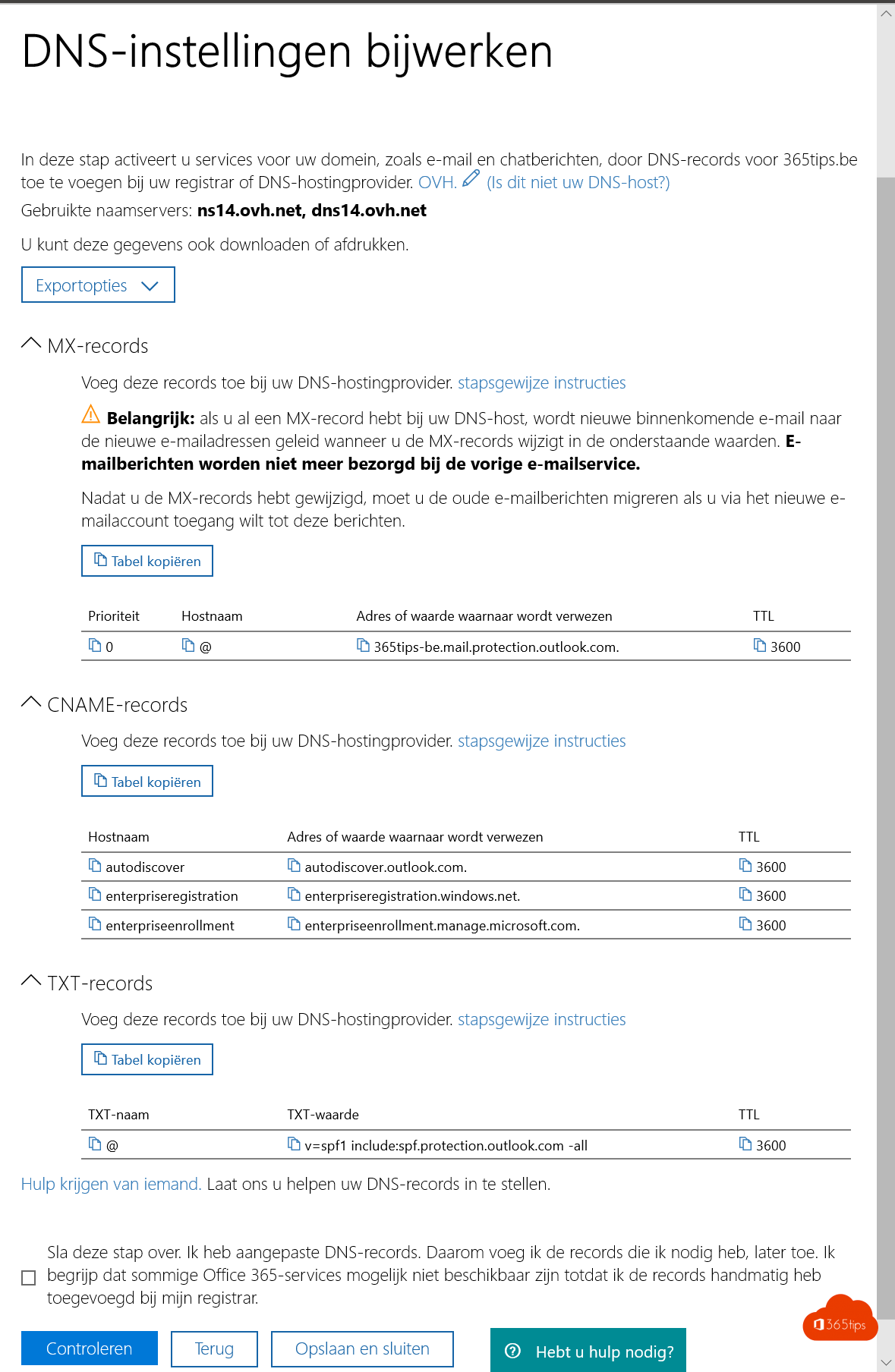 Met PowerShell?
Gebruik deze blog om de MSOLmodule te installeren. Log in met PowerShell.
Connect-msolservice 
Voeg een nieuw domein toe via:
New-MsolDomain -Name 365tips2.be

In de tenant zie je het nieuwe domein. Het TXT record op halen kan je via hier doen. OF je kan het MX record zetten om dadelijk de validatie te doen.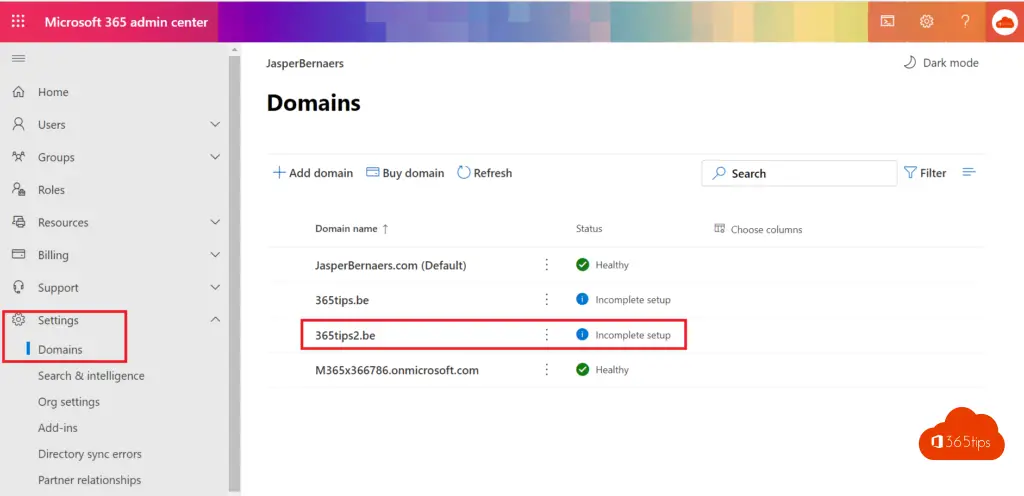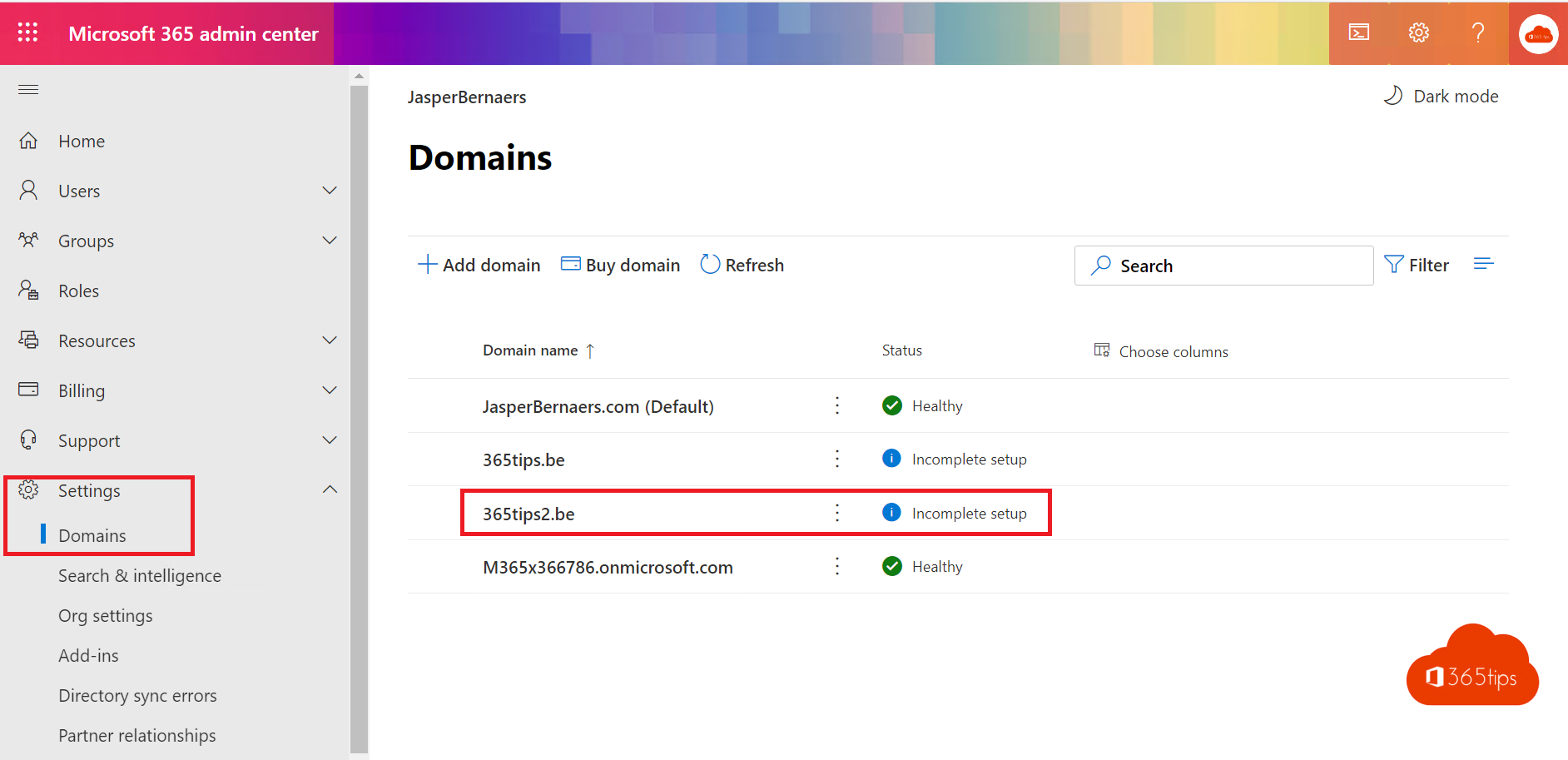 Vanaf nu kan je:
Je e-mail domein gebruiken om je nieuwe mailboxen aan te maken.
Inloggen met je voornaam.achternaam@domeinnnaam.be
Toestellen in beheer nemen omdat je device-management mogelijk hebt gemaakt.
Samenwerken met externe en je bekend maken met je organisatie domein.