Create and manage Microsoft Team templates through Teams Admin Center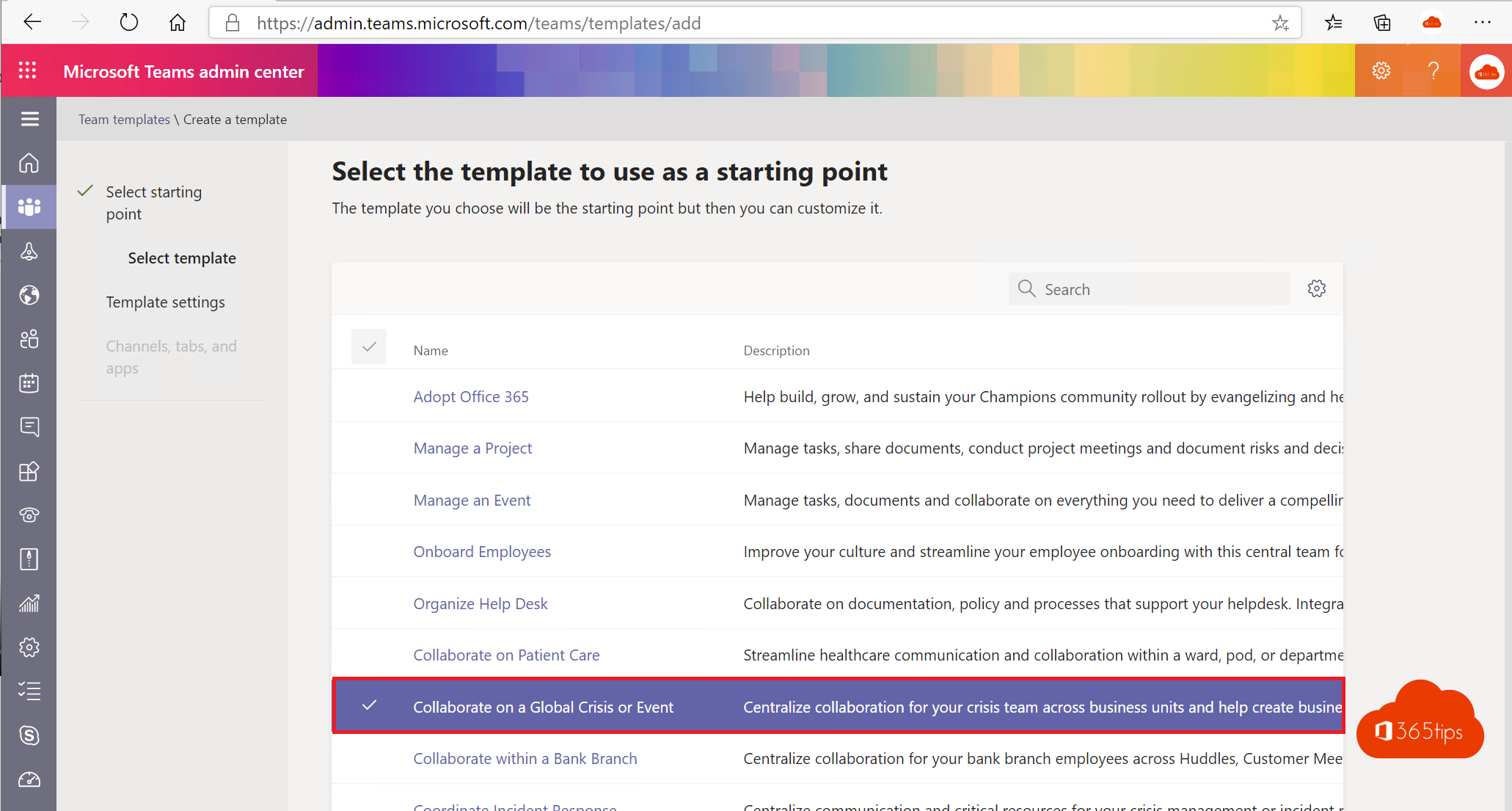 Team templates are pre-made definitions of a team's structure, designed around a need or project. You can create a template using the Teams client and then upload and manage the templates that are in your organization saved. These templates can be assigned to specific groups using team policies.
Creating a new team using templates is a new feature that you can use to more quickly offer a Team with a clear structure to users. These scenarios can speed up team creation because they are grafted to the needs of the organization.
Microsoft is already providing these 13 scenarios to get started quickly. You can also write your own scenarios and provide the necessary channels so that each team will get started in the same way.
What scenarios are already available?
Retail, Organizing a store, Managing an event, Managing a project, Organizing a help desk, Quality of safety, office 365 Introducing, Responses to incidents, Collaborating on a global crisis or event, Collaborating on patient care, Collaborating within a bank branch, Introducing employees and Hospital.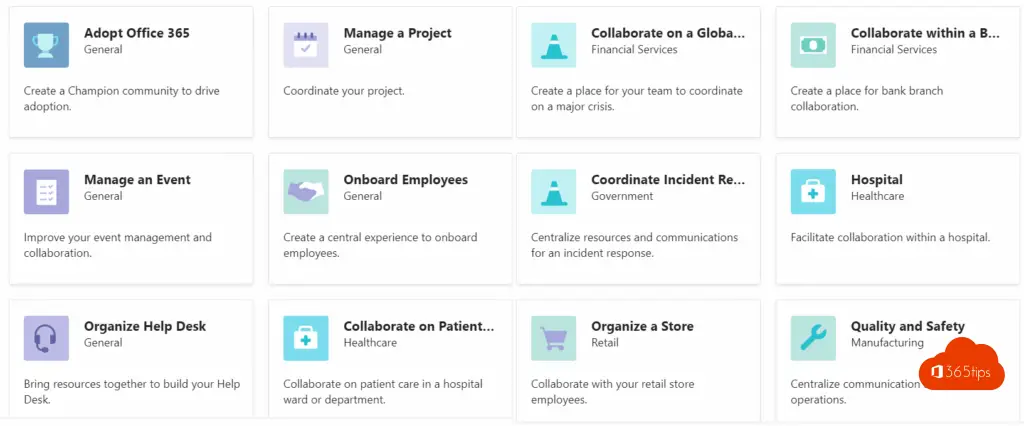 How do you use a Microsoft Teams template?
Press create new team, select create.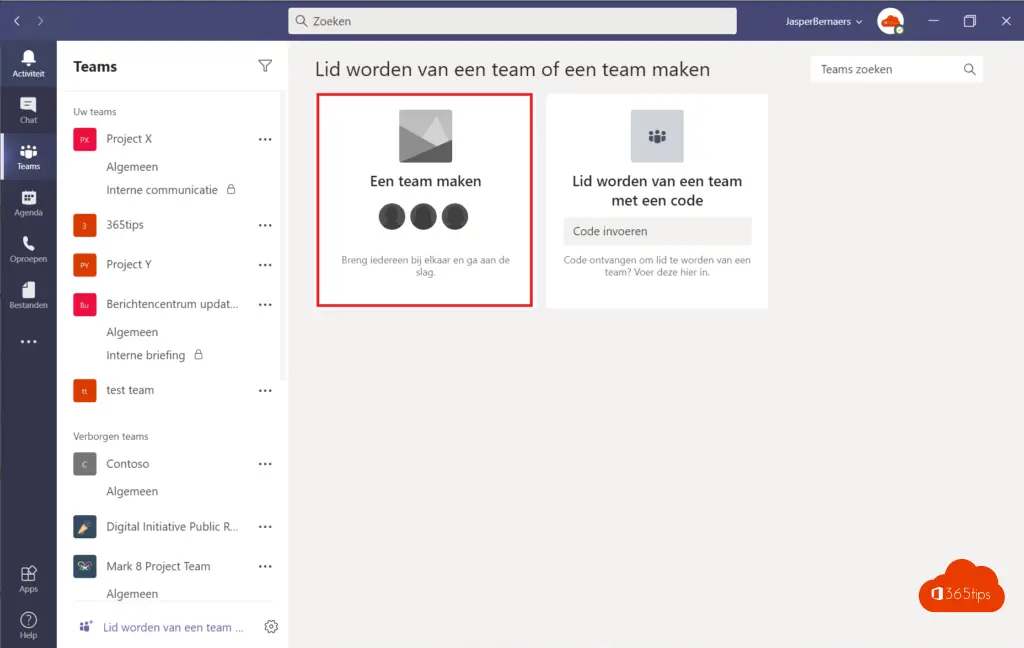 Choose a scenario from the list of scenarios
Centralize your crisis team collaboration between business units and help create business continuity plans. Share tips for working remotely, track communications with customers and keep everyone informed with announcements and news.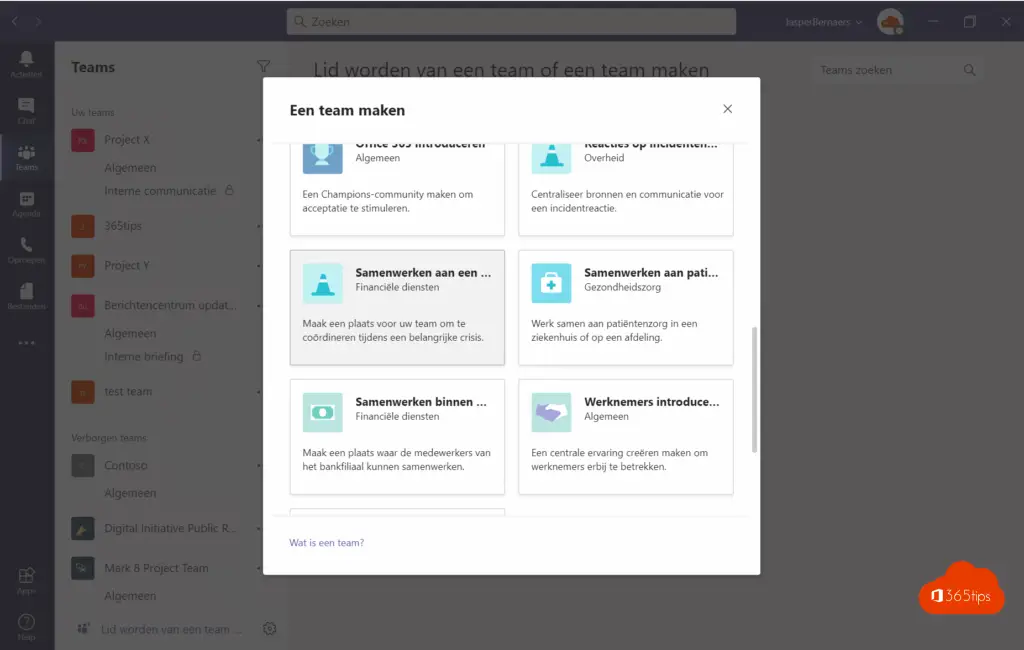 Sample scenario: Working together on a global crisis or event
10 channels
General
Announcements
World News
Business continuity
Working externally
Internal communication
External communications
Customer complaints
Compliments
Update for executives
3 apps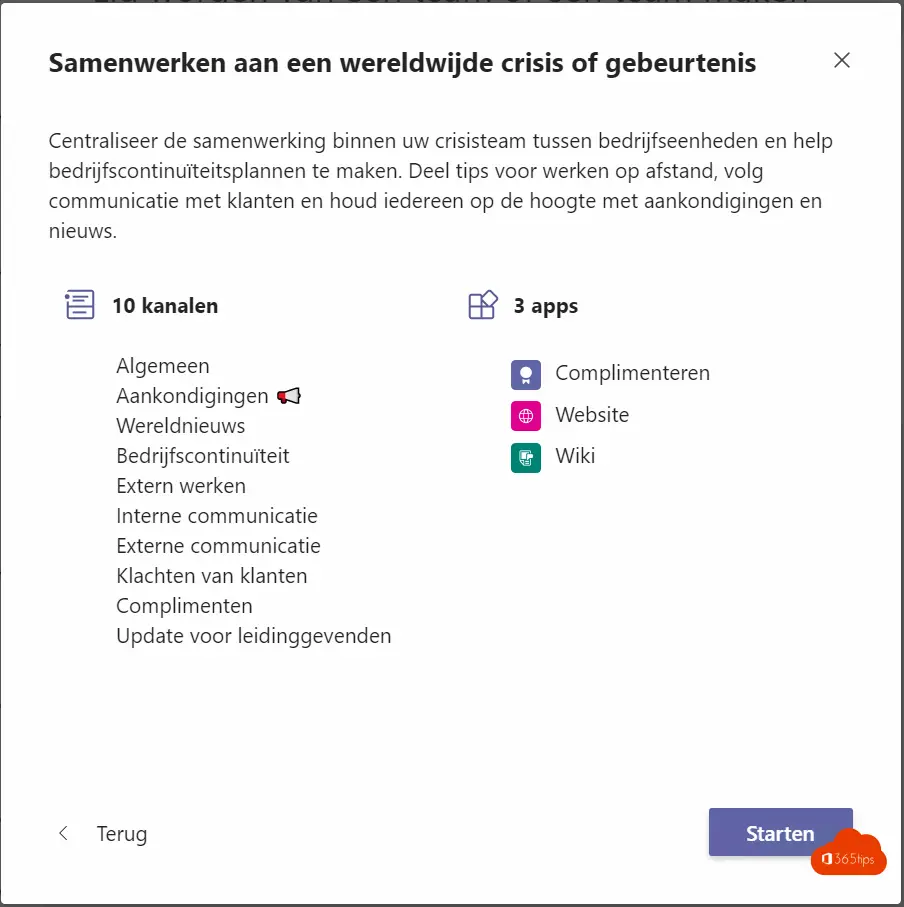 Press start. Choose private if you wish to add participants yourself. You can do this using this blog.
Name your team
Press create. It may take several minutes (unlike an empty team) before the template and team will be addressed and the new team will be created.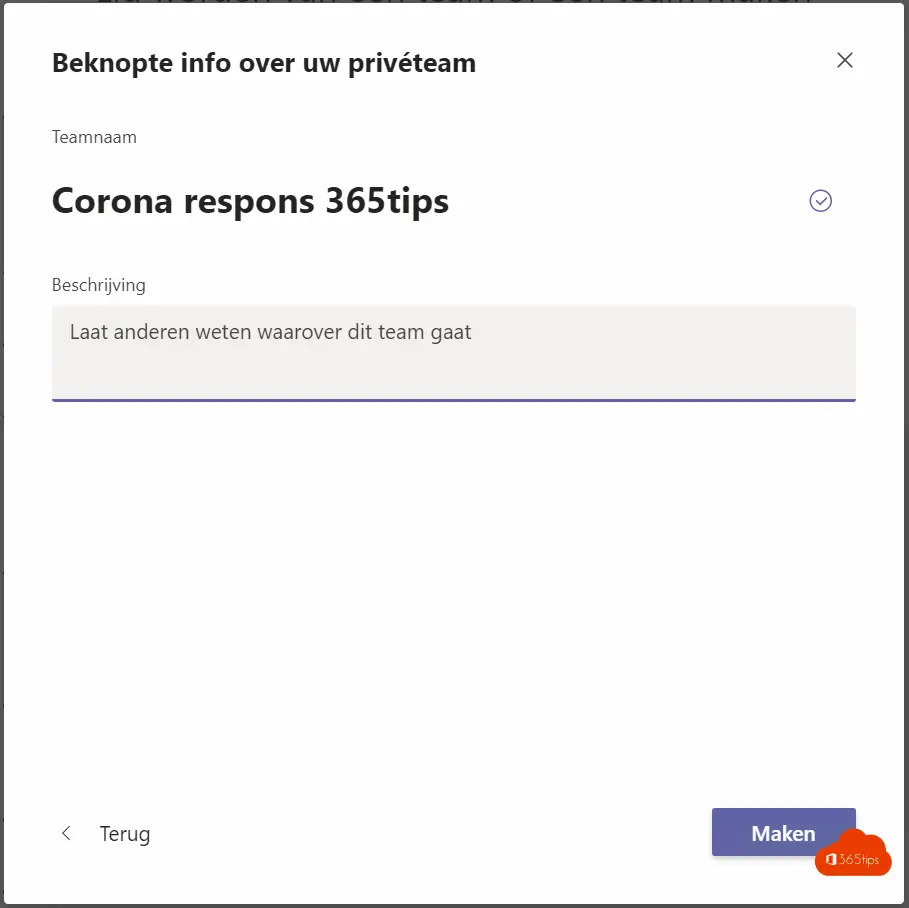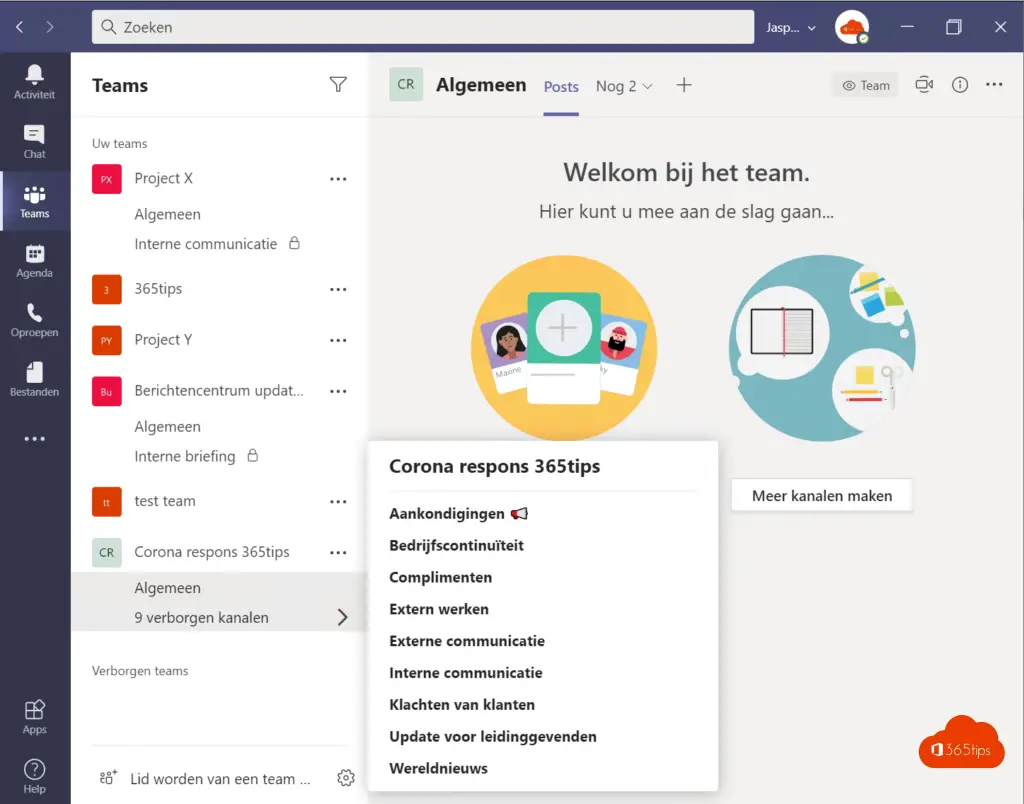 Customize or create new or existing Team templates
Browse To: https://admin.teams.microsoft.com/teams/templates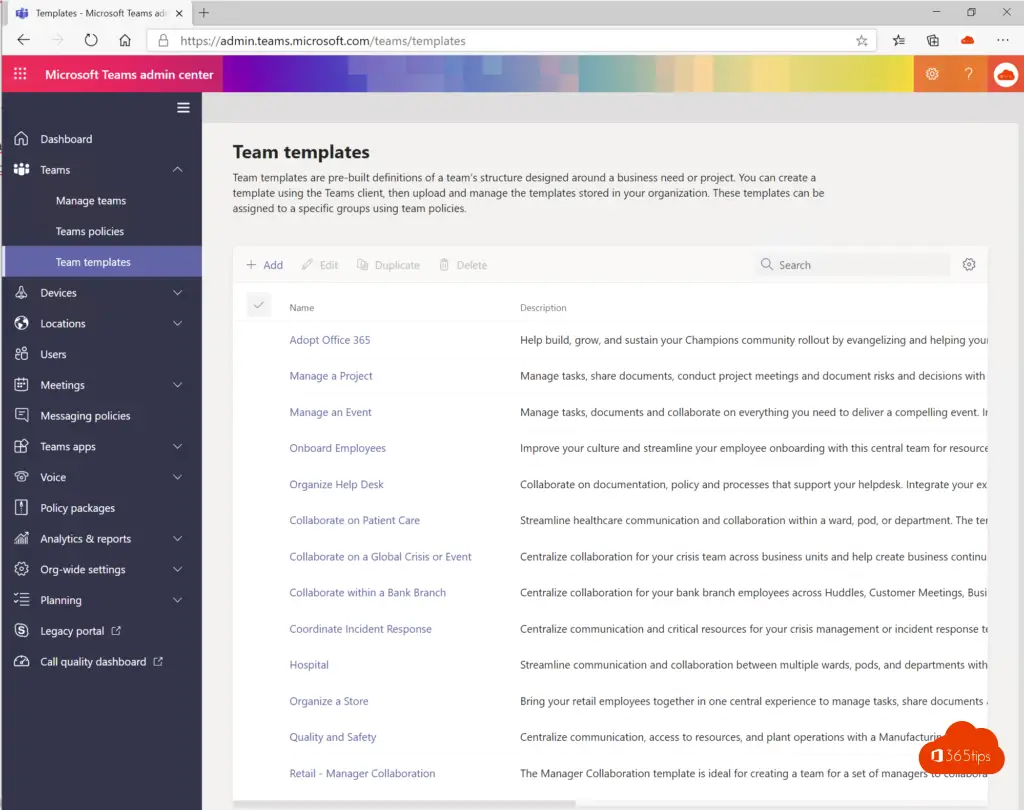 Press add
Press +Add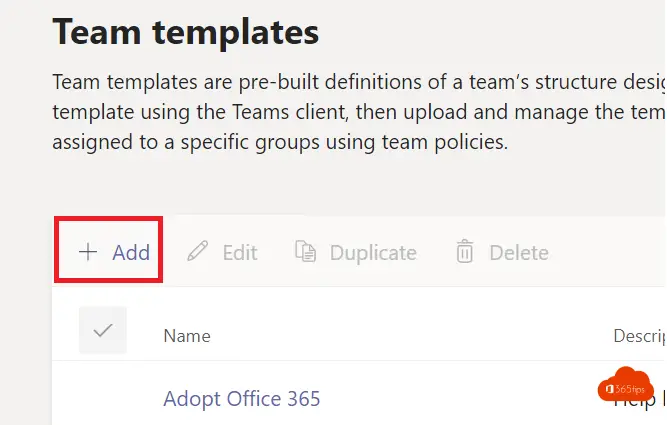 Select how you want to get started
Create a new template with no previous history
Use an existing Team as a template
Start based on the Microsoft Templates
In this test setup, we use a template from Microsoft.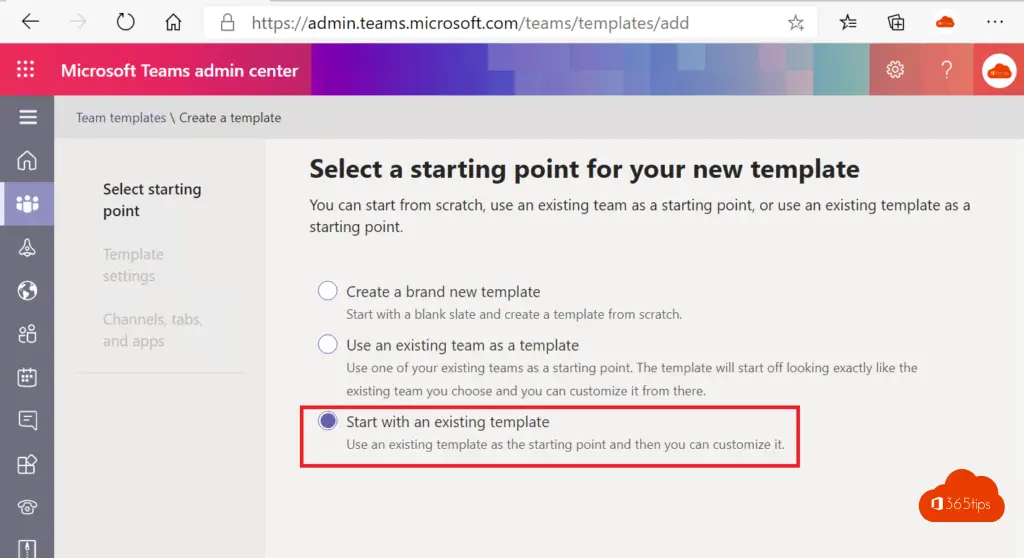 Adopt a template that most closely resembles what you need
You can do this through Microsoft Teams itself. With a test user, or your own user.
Press create a new Team, you will see the rest in the video.
Select the desired template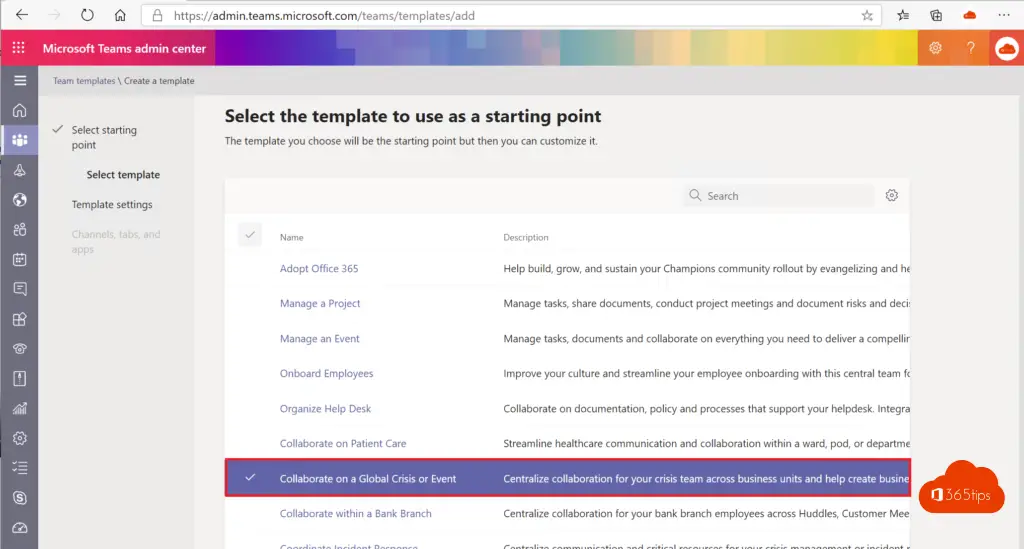 Fill in these 2 fields and choose a language. Then press save.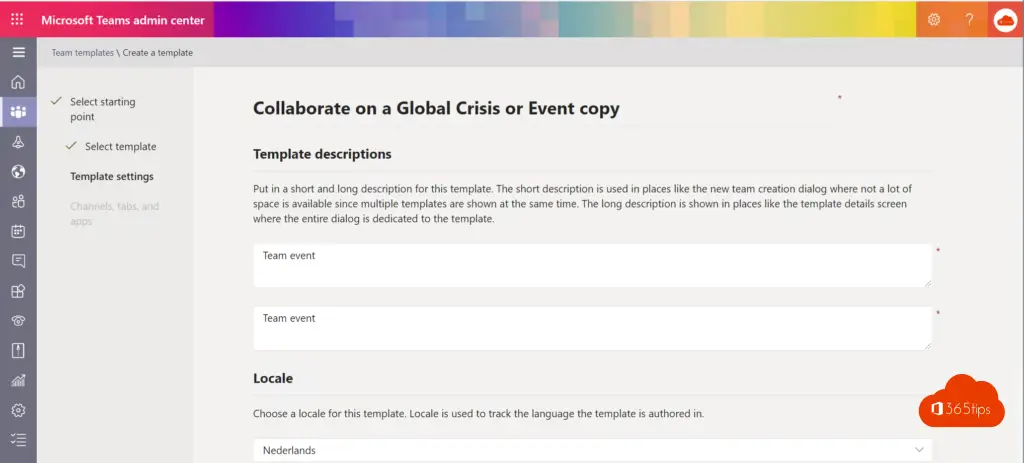 Teams customize channels
Watch the following video to adjust channels and see the result in Microsoft Teams.
Testing your configuration at Teams?
Create a new team via, and select the template you created via the video above.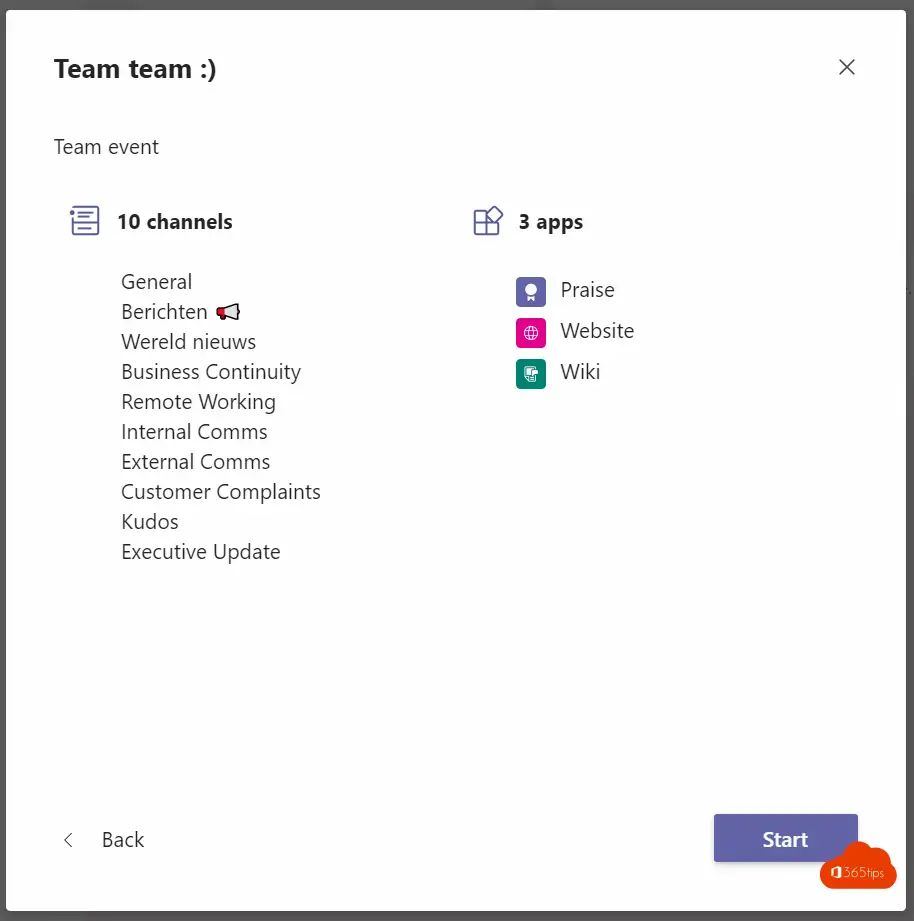 The end result!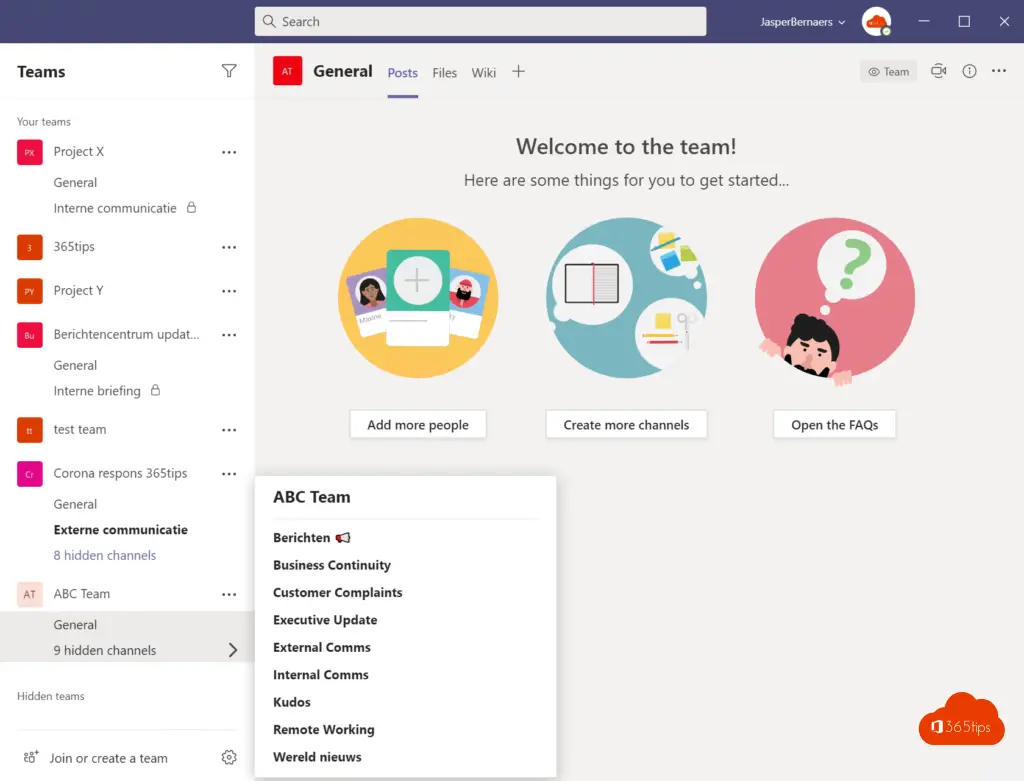 Teams more secure and better set up. Set up OneDrive for everyone within Office 365. Teams meeting recording automatically saved in OneDrive For Business! Don't want everyone to be able to createteams ?
Tagged: Microsoft 365, Microsoft Office 365, Microsoft Teams manual, Collaborating with Microsoft Teams