🔒 Tutorial: How to enable BitLocker in Windows 11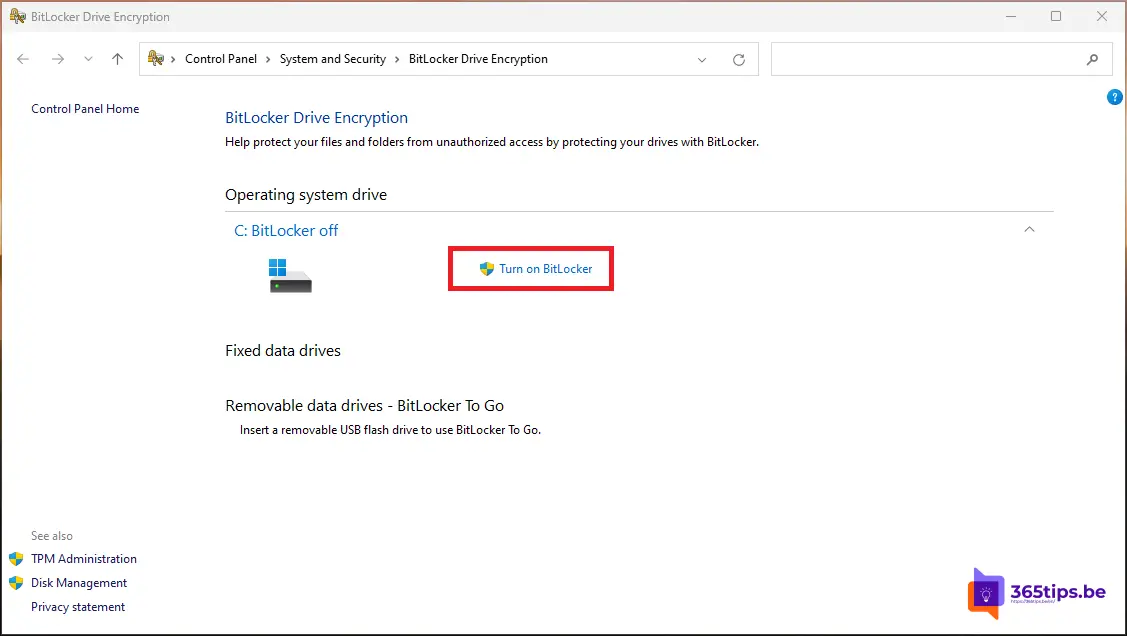 What is Bitlocker?
Bitlocker is an encryption tool built into Windows 11 that can be used to secure data on a hard drive or USB drive with a password or other form of authentication. To activate Bitlocker in Windows 11, you need the following:
A PC or laptop running Windows 11.
A hard drive or USB drive that you want to secure with Bitlocker.
A password or other form of authentication, such as a smart card or fingerprint.
The Bitlocker feature must be activated in Windows 11.
Windows 11 includes BitLocker, a security feature that allows you to use encryption on a hard drive to protect your data from unauthorized access.
BitLocker is available on all Windows 11 versions except the Home version.
A practical example is: Someone removes the hard drive from your computer and wants to plug it into their computer. The data is unreadable.
What is required to activate Bitlocker in Windows 11?
All Windows 11 computers are ready to use Bitlocker because it is a requirement to use a TPM module.
What is a TPM Module? (Trusted Platform Module)
A TPM (Trusted Platform Module) is used to enhance the security of your PC. It is used by services such as BitLocker drive encryption, Windows Hello and others to securely create and store cryptographic keys, and to verify that the operating system and firmware on your device are what they should be and have not been tampered with.
Usually it is a separate chip on the motherboard, but with the TPM 2.0 standard, manufacturers like Intel or AMD can build TPM into their chipsets, eliminating the need for a separate chip.
Source: what is TPM? (microsoft.com)
Hardware requirements - system requirements for Windows 11
Processor: 1 GHz or faster with two or more cores on a compatible 64-bit processor or system on a chip (AMD, ARM, Intel,...)
Working memory: at least 4 GB.
Storage: at least 64 GB of available storage.
Security: TPM version 2.0, UEFI firmware, Secure Boot capable.
How to activate bitlocker in Windows 11?
In Windows, search for: Manage Bitlocker.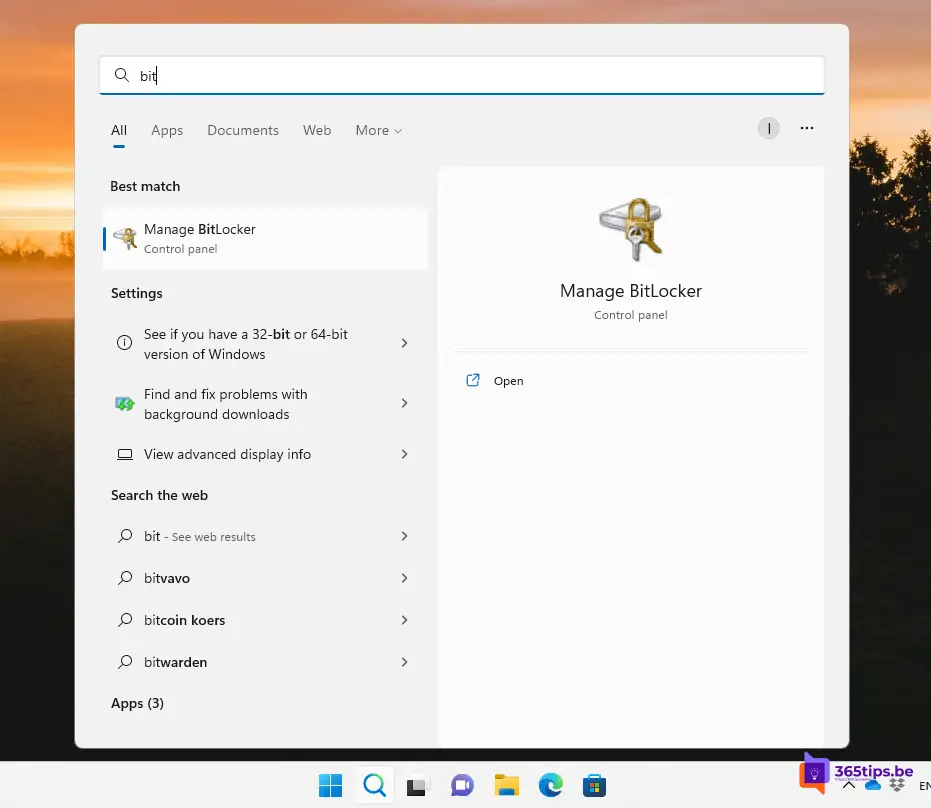 Then press: Enable Bitlocker in Windows 11.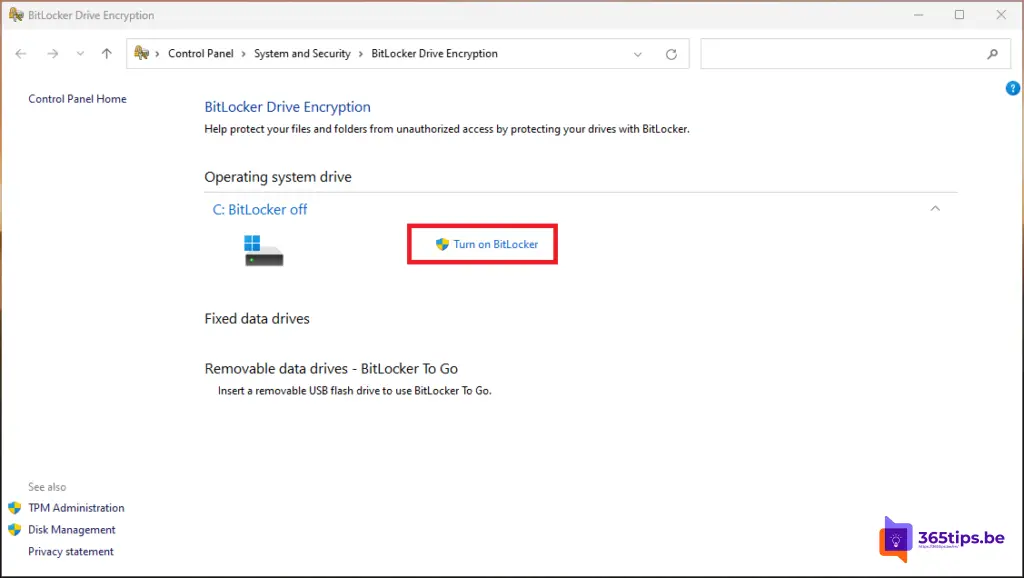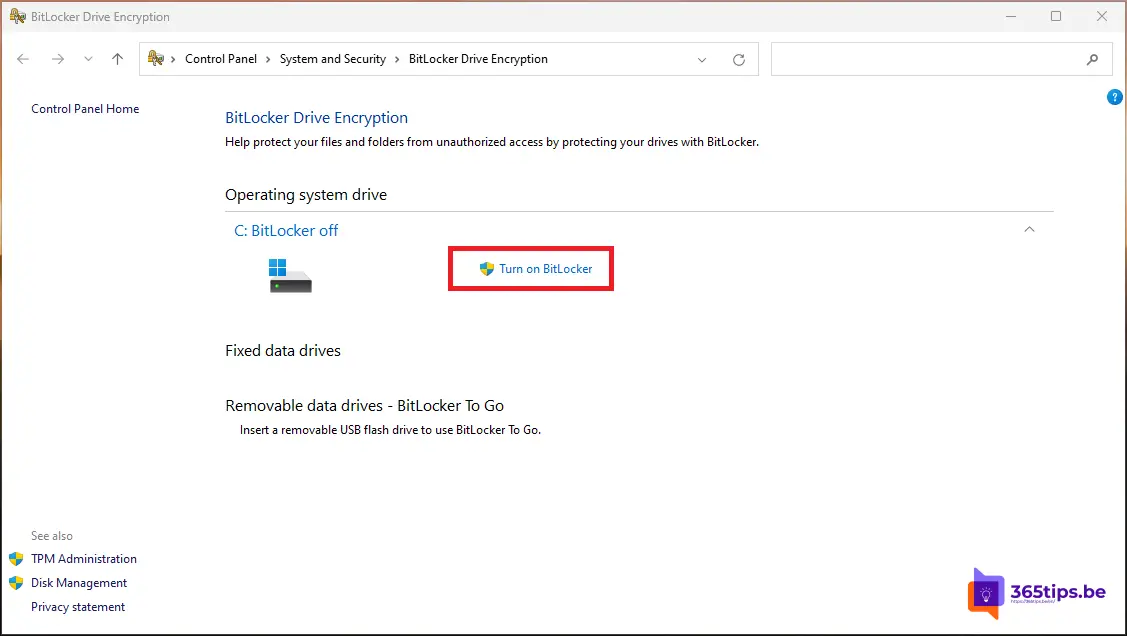 Saving your Windows 11 bitlocker key in a safe place
After you press activate Bitlocker you have 3 choices to save your bitlocker key. Make a choice that will ensure the key is not lost and can also provide you with security.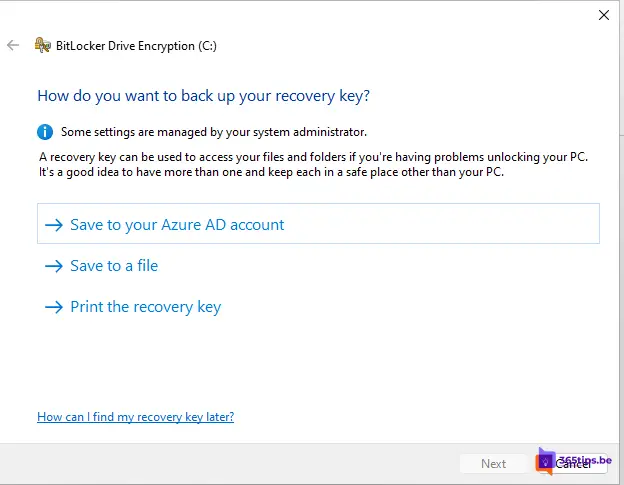 Next, choose whether you wish to encrypt the entire or justthe used portion of your hard drive.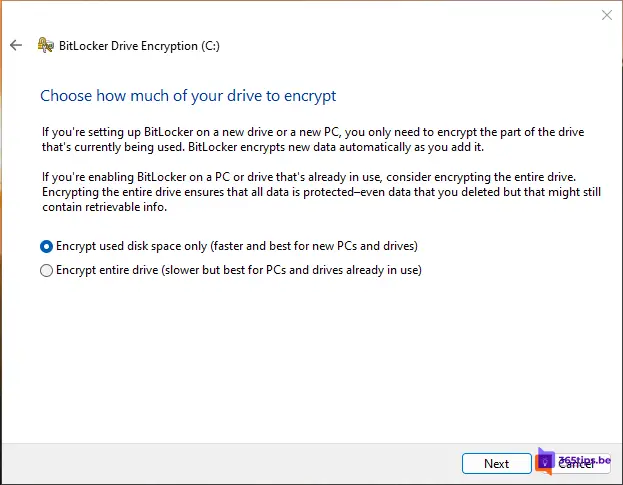 Press start encryption.