💻 How to enable creating system restore points in Windows 10 and 11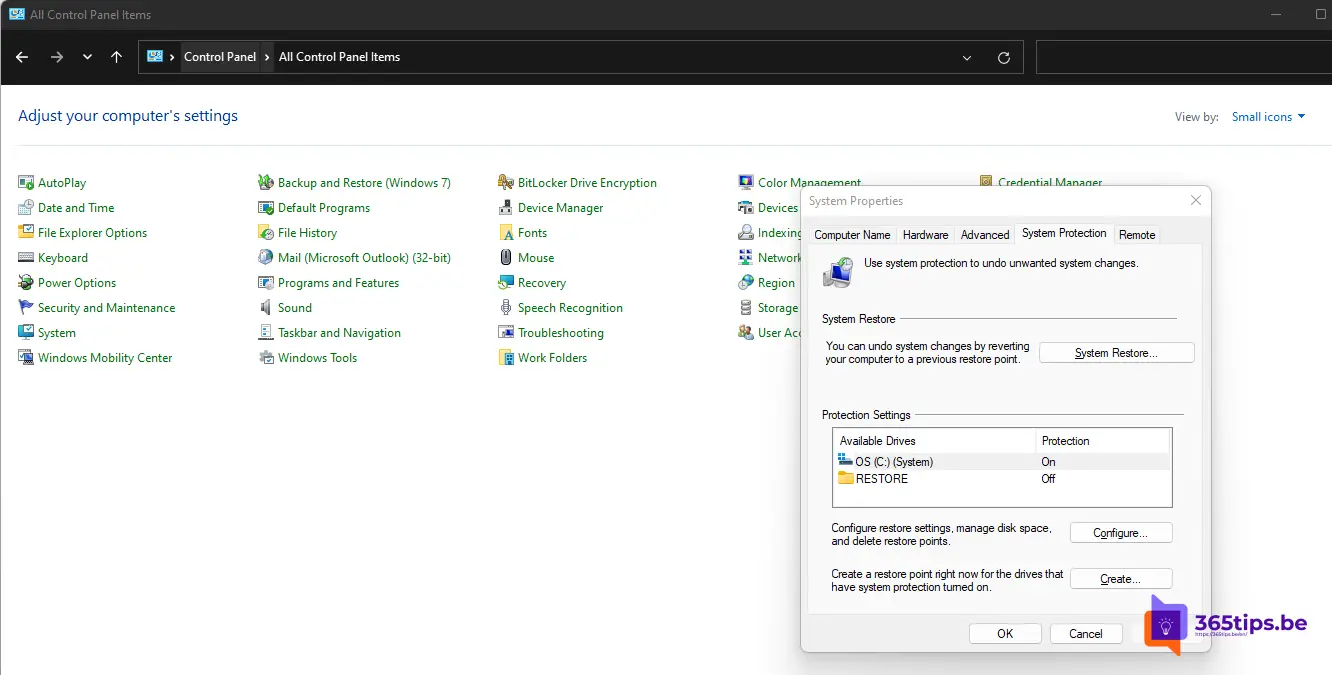 Use System Restore to create restore points when you install a new app, driver or Windows update, and when you manually create a restore point.
Restoring never affects personal files. It does affect software i.e. applications, drivers and updates. These are removed when you go back to a previously created restore point.
What are restore points in Windows?
In Windows, restore points are a type of backup of your system settings and files. They are created automatically by Windows and can be used to restore your system to a previous state if there are problems with your device. For example, if you recently installed an app or driver that caused problems, you can use a restore point to reset your system to the time before you installed the app or driver. This way, you can ensure that your device remains stable and working properly. Restore points can also be useful if you want to reset your system or undo changes you made earlier. You can create and manage restore points through the "Restore" option in Windows settings.
How to enable system restore points in Windows?
Select the Start button and enter Control Panel in the search box next to the Start button on the taskbar and select Control Panel (desktop app) in the search results. Then search for restore point and automatically comes up with this window.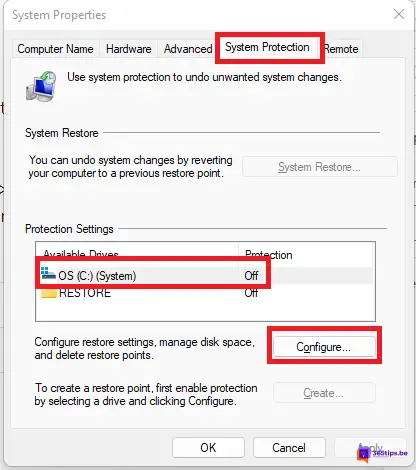 At C:\ (System), press configure to enable restore points.
Next, activate: Enable system restore points.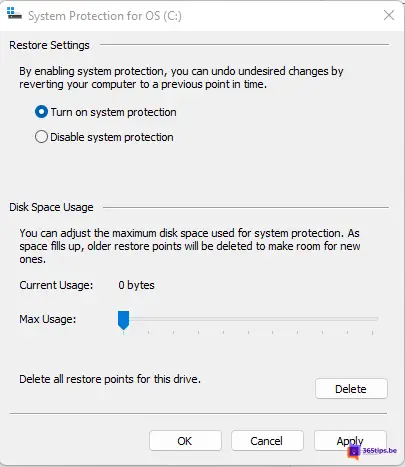 If system restore is enabled, a restore point will be taken automatically after some time.
Only then can you click on Restore Point and go back to a previous point.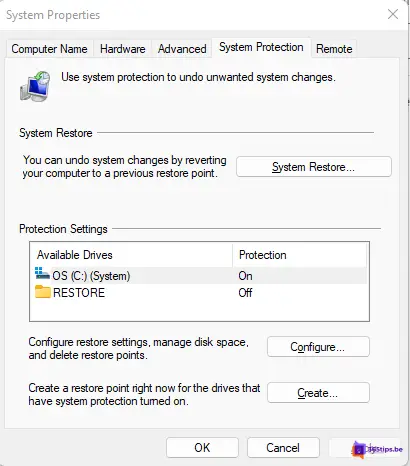 Also read
Sharing your screen with computer audio in Microsoft Teams | Windows + Mac
How to take a print screen, screenshot or screen capture in Windows 10 or 11.
How to install Windows from a USB flash drive in 3 steps
How to install PowerToys in Windows 11.
How to download and install Microsoft Teams on your Windows computer or Mac.
About the author