How to make Microsoft Teams read out your chat messages with immersive reader
Microsoft Teams can help you read out messages, chats and texts in different languages thanks to immersive reader.
What is immersive reader from Microsoft?
Immersive Reader, included in several Microsoft 365 services is a full-screen reading experience to enhance the readability of texts.
Learning tools are designed to support students with dyslexia and dysgraphia in the classroom, but can support anyone who wants to make reading easier on their device.
Video instructions
How to use immersivereader in Microsoft Teams?
Open Microsoft Teams and go to the desired message you want played.
Select *** and choose Immersive Reader. (As shown below)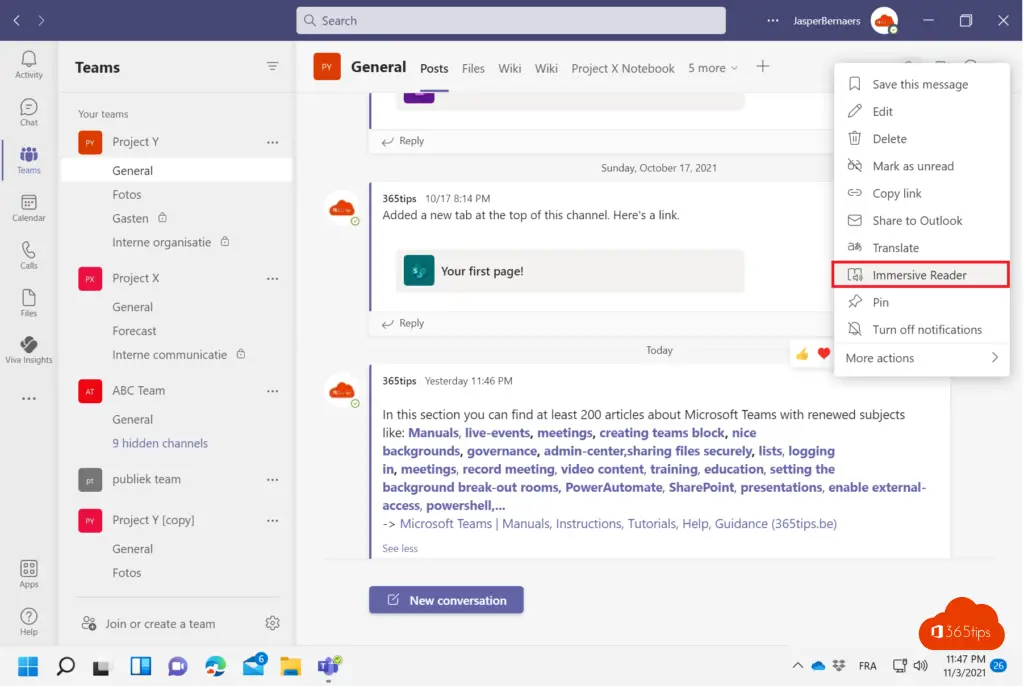 See also
How to prevent users from deleting channels, tabs & apps in Teams
How to block or enable Channel meetings in Microsoft Teams?
Tutorial: Share Microsoft Outlook emails in Microsoft Teams
Tutorial: How to enable dark-mode in Windows 11 ?
About the author
Tagged: Manual, Microsoft Windows, Collaborating with Microsoft Teams