🖥️ How can you use an iPad as a second screen on your Macbook or iMac?
If you wish to use your iPad as a second display for your Mac then you have come to the right place in this article. If you work on MacOS it can sometimes be convenient that you can use a 2nd screen from your iPad.
In this blog, I explain how to get started adding a virtual extra screen. Can't get it to work for you? Then comment at the bottom and I'll help you.
Open settings on your Macbook, iMac, MacBook Air, Mac mini or Studio.
Then select Displays or screen settings.
At the bottom right, select your iPad.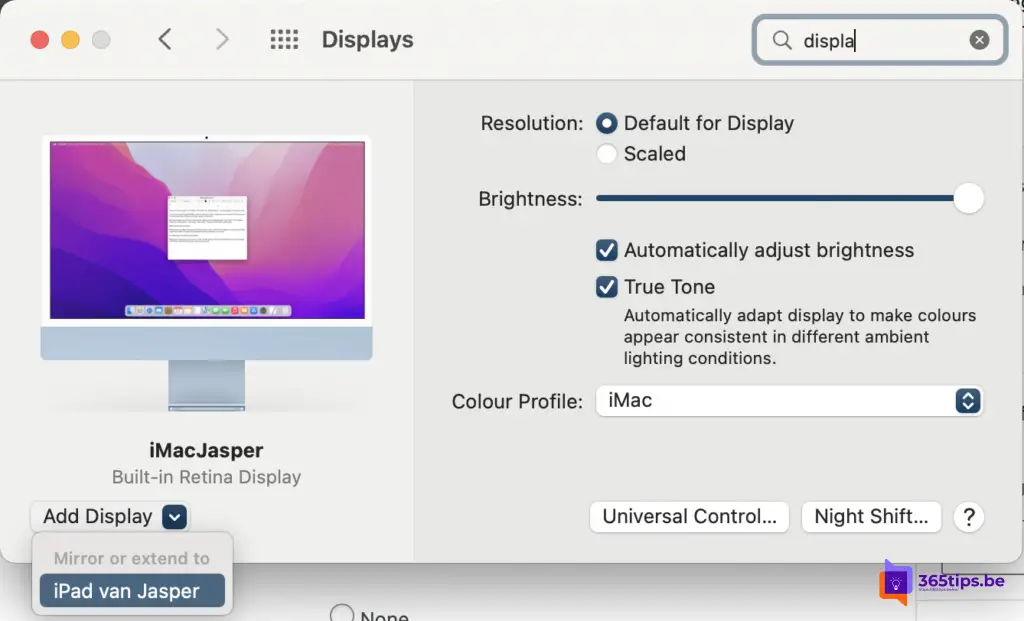 It is then possible to adjust screen sharing settings on your Mac. You can do this by clicking on the SideCar icon.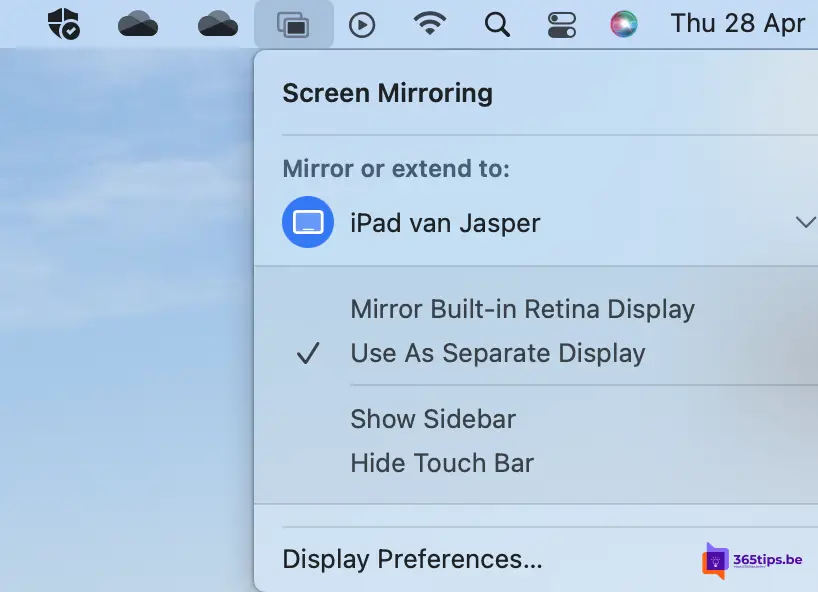 Also read
How to install Zoom on your computer? Windows or MacOS
How to share large files in Dropbox? All about filerequest!
How to force close program on a Mac
These are the 25 most-used, best free software packages of 2022 to download
Tutorial: How to share large files in Google Drive.
Tagged: Apple, macOS