💬 How to use Live translated captions in Microsoft Teams meetings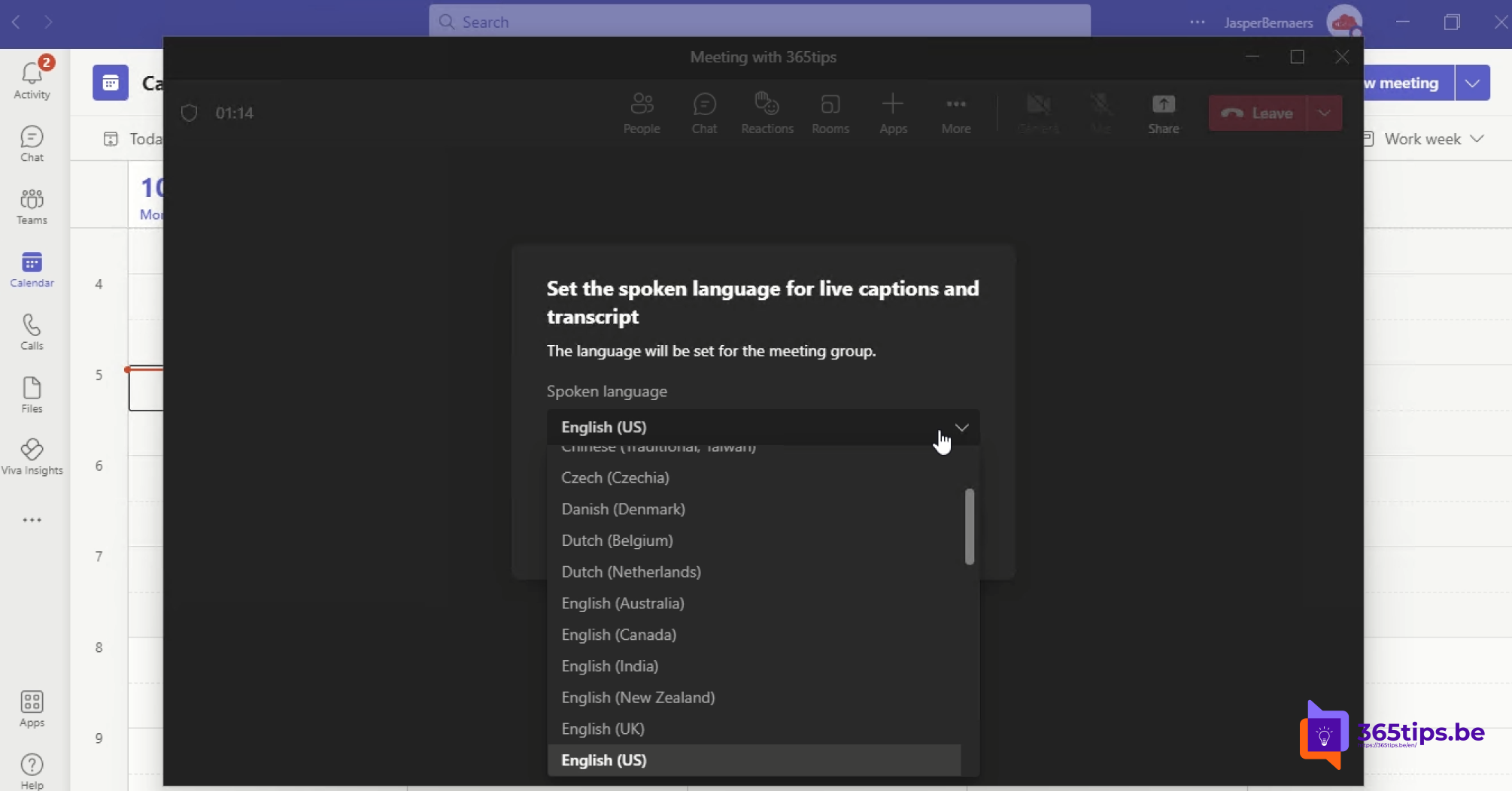 Microsoft announced live translated captioning a while ago. This new feature allows Teams-users from now on to read subtitles in multiple languages during a meeting in addition to the spoken version.
In addition, live translated captioning has the ability to choose another language during speech. A must-have for international organizations making announcements in their main language.
How can you use live Translated Captions in Microsoft Teams meetings?
Activate live captions (three dots at the top)
Choose the spoken language
Press the three dots on the right and change the subtitle language if desired.
Video instructions of live captions in Microsoft Teams
In this demo you can see how to activate Live Captions in Microsoft Teams.
💡Identify me automatically in captions and transcripts of meetings
💡 Enable identify me automatically in meeting captions and transcripts to activate automatic transcriptions.