⏳How to enable or disable lobby waiting in Microsoft Teams?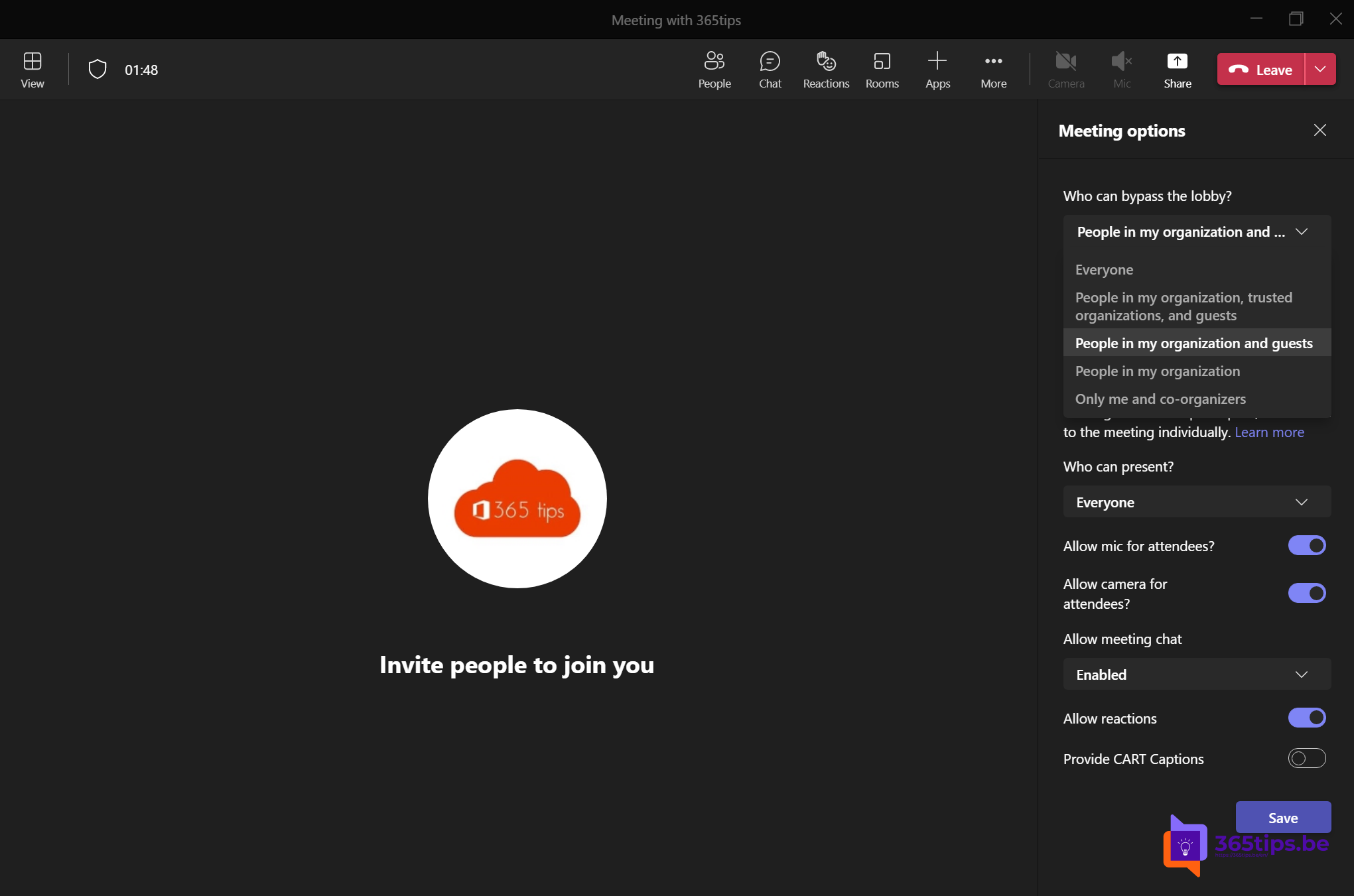 When you need to give a presentation in front of external participants, it may be better not to automatically allow participants during the preparation of this meeting. Sometimes meeting requests are sent to colleagues, clients or other contacts without authorization from the organizer.
So for this you can enable or disable waiting in the lobby. That option blocks nobody from giving access without your colleagues or just the organizer can give permission.
If you want to hold a confidential meeting and close it follow this article.
Customize meeting options during the meeting (Lobby settings)
Press Settings and then choose -> Meeting Options.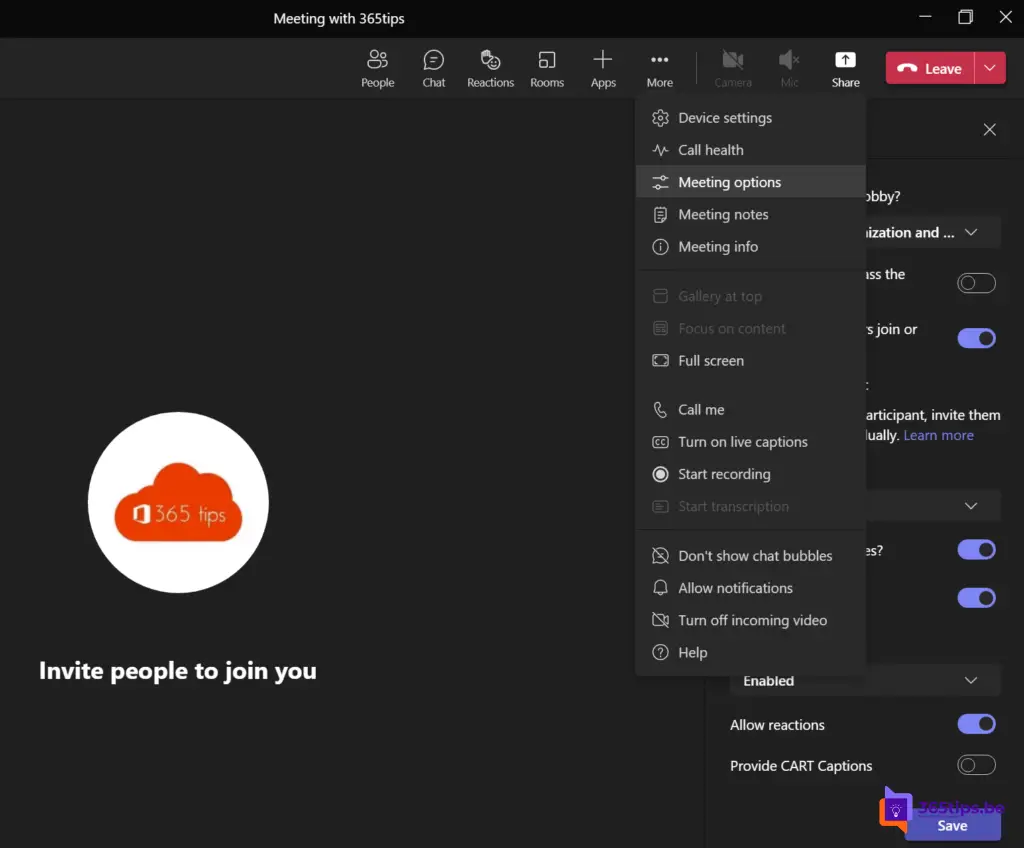 Under: who can bypass the lobby, choose one of the following options:
Everyone
People in my organization, trusted partners, and guests.
People in my organization.
Just me, and my co-organizers.
* Disable meeting forward can only be done through this option.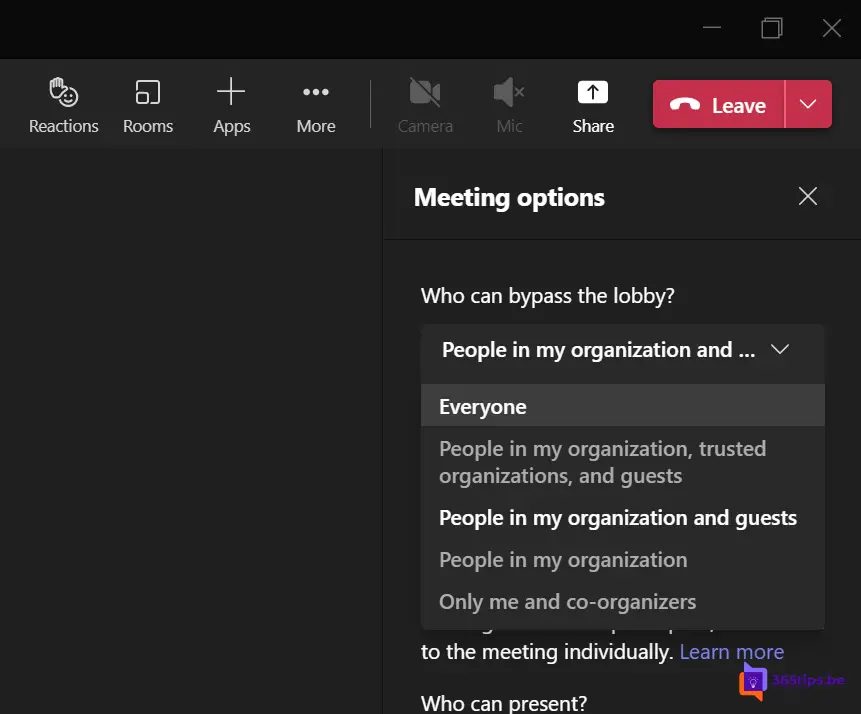 How to customize lobby meeting options for a team meeting
On the previously created meeting in Teams , press -> Meeting Options. (bottom)
Change: "Who does not have to wait in the lobby? -> Everyone.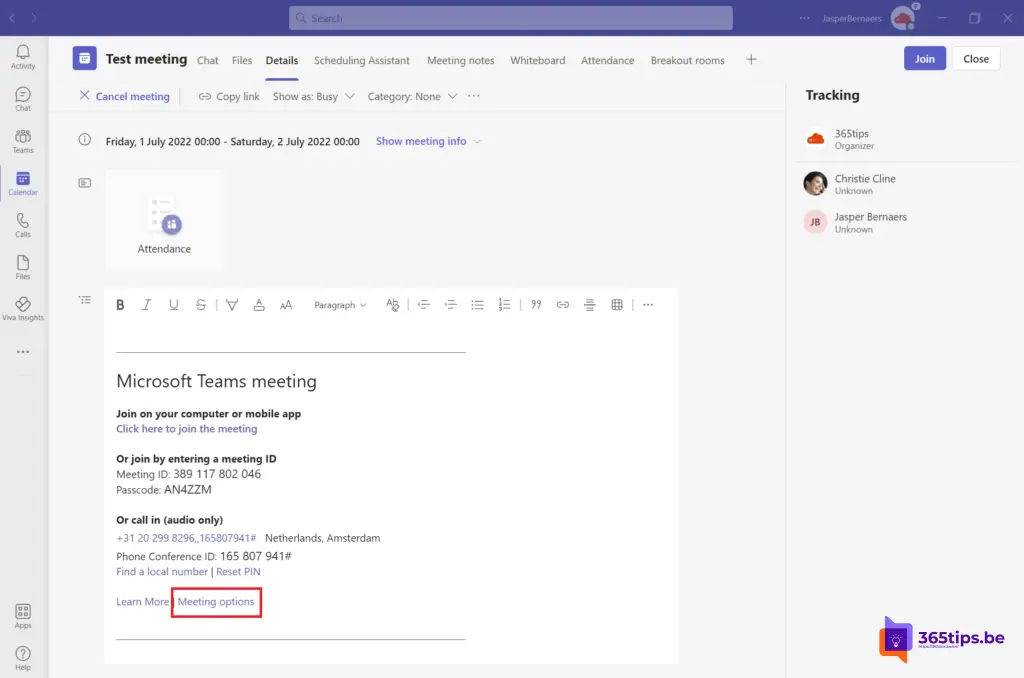 "Have all guests start a teams-meeting," activate?
Note: Only Teams administrators can modify these settings.
Browse To: Edit meeting policy - Microsoft Teams admin center
At Participants & Guest -> Enable "Let anonymous people start a meeting".
Automatically admit everyone to the meeting is the 2nd option -> Everyone.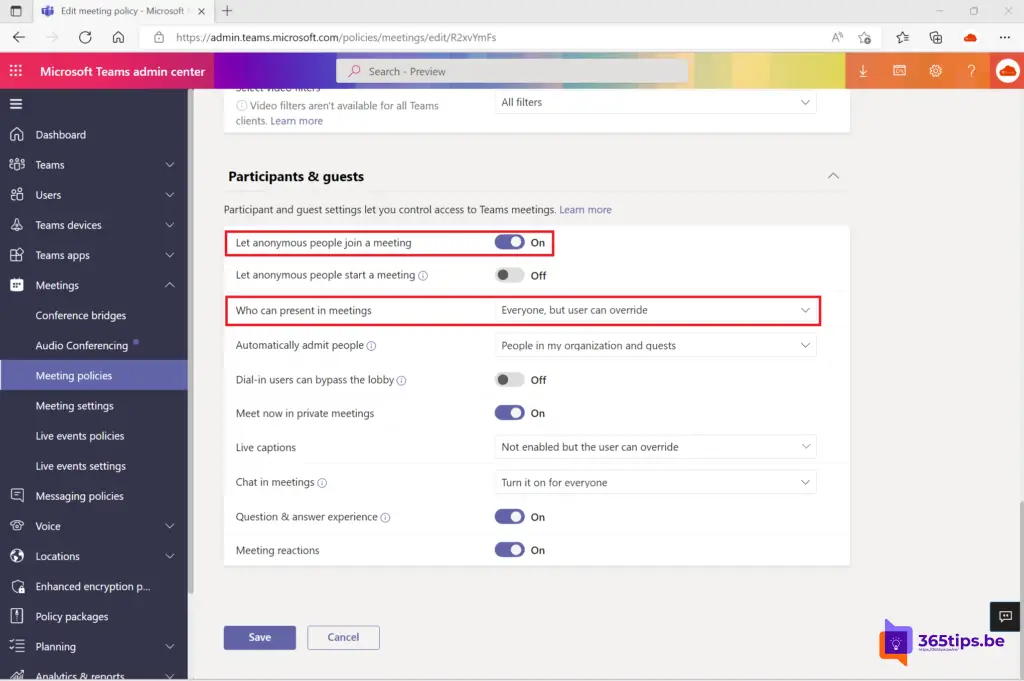 Also read
How to stop a Teams meeting for everyone simultaneously?
Microsoft Teams: How to turn off meeting forwarding in Office 365
How to make a task of a chat message in Microsoft Teams ?
How to enable lighting corrections in Microsoft Teams ?
How to enable multilingual invitations for Teams-meetings?

About the author
Tagged: Microsoft 365, Microsoft Office 365, Collaborating with Microsoft Teams, Meeting