💃 Introducing a Microsoft Teams ringtone that will make you want to dance!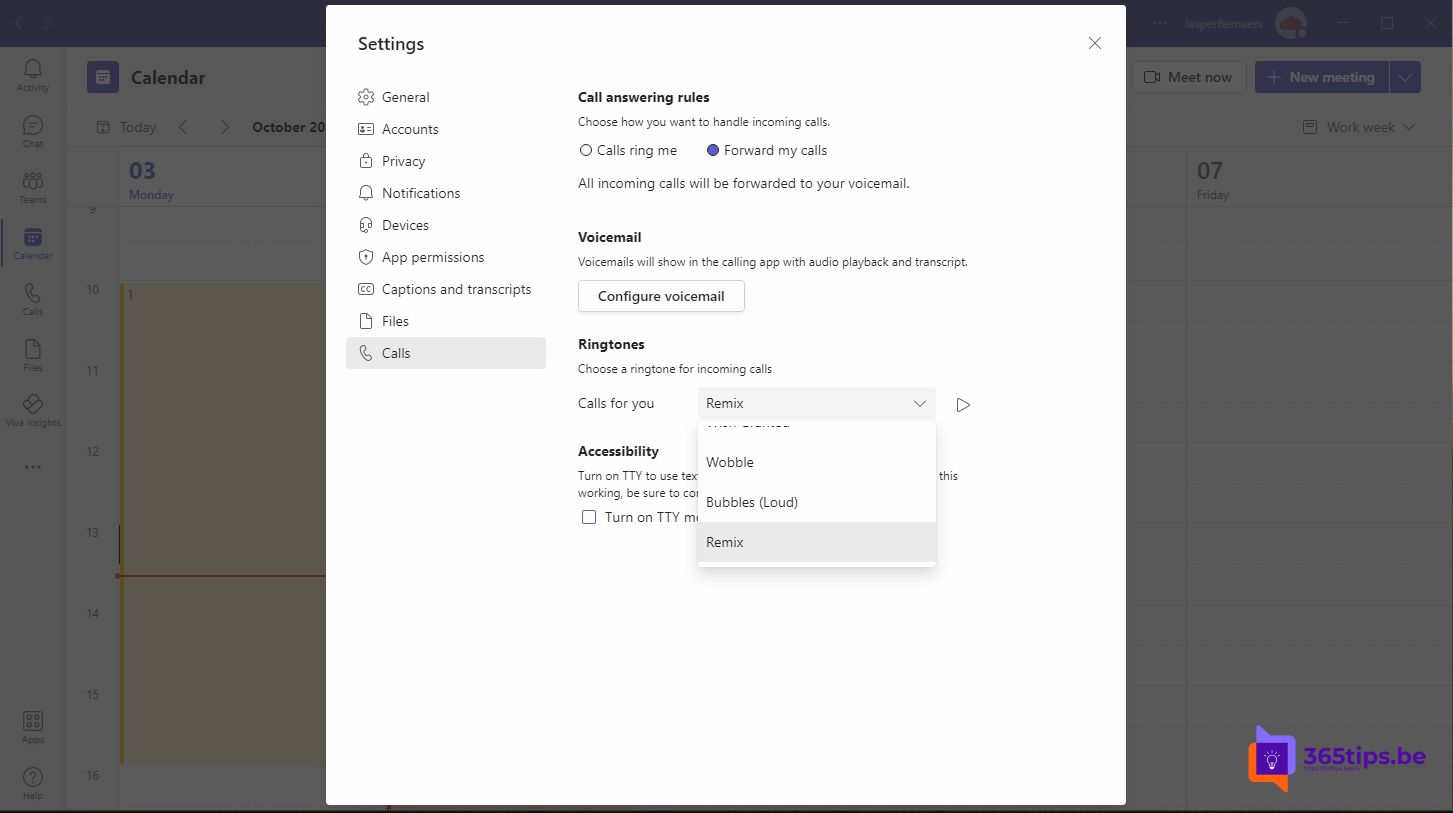 Microsoft introduced a new Microsoft Teams tune a few days ago! This wonderful tune will make sure you can go through life as a party animal from now on.
Listen to the new Microsoft teams ringtone here.
Calum Newton, who uses CandyMoore.mp3 on social media, created an incredible remix of the ringtone. Microsoft contacted him and asked him to make a version that we could share with its customers.
His remix is now available for users to customize their Teams experience. Have fun!
Setting or changing a ringtone in Microsoft Teams
At the top of the bar in Teams , press to settings. (Press the 3 dots)
Press Calls and under Ringtones , choose the song you want.
Adding your own song is not possible for now.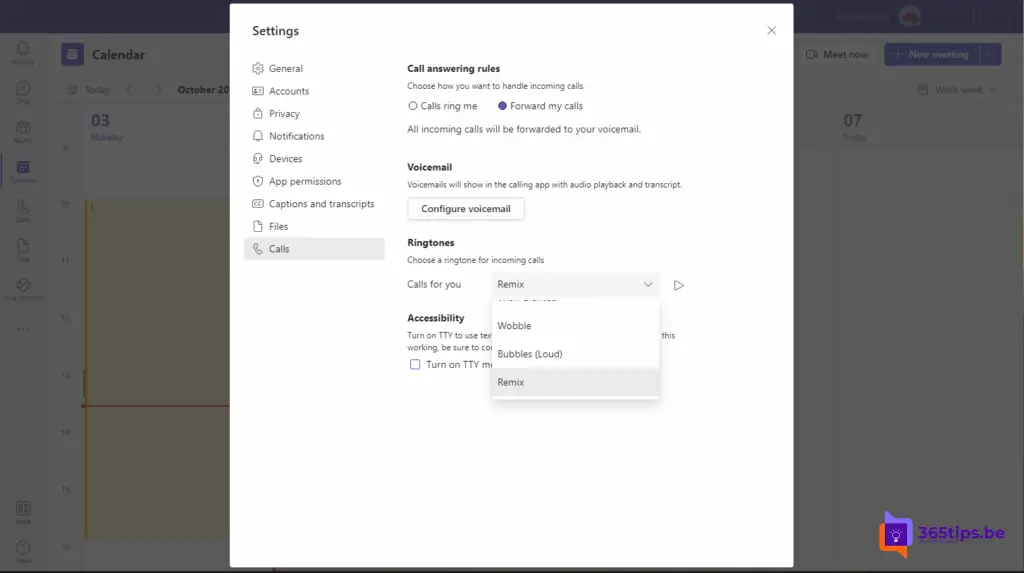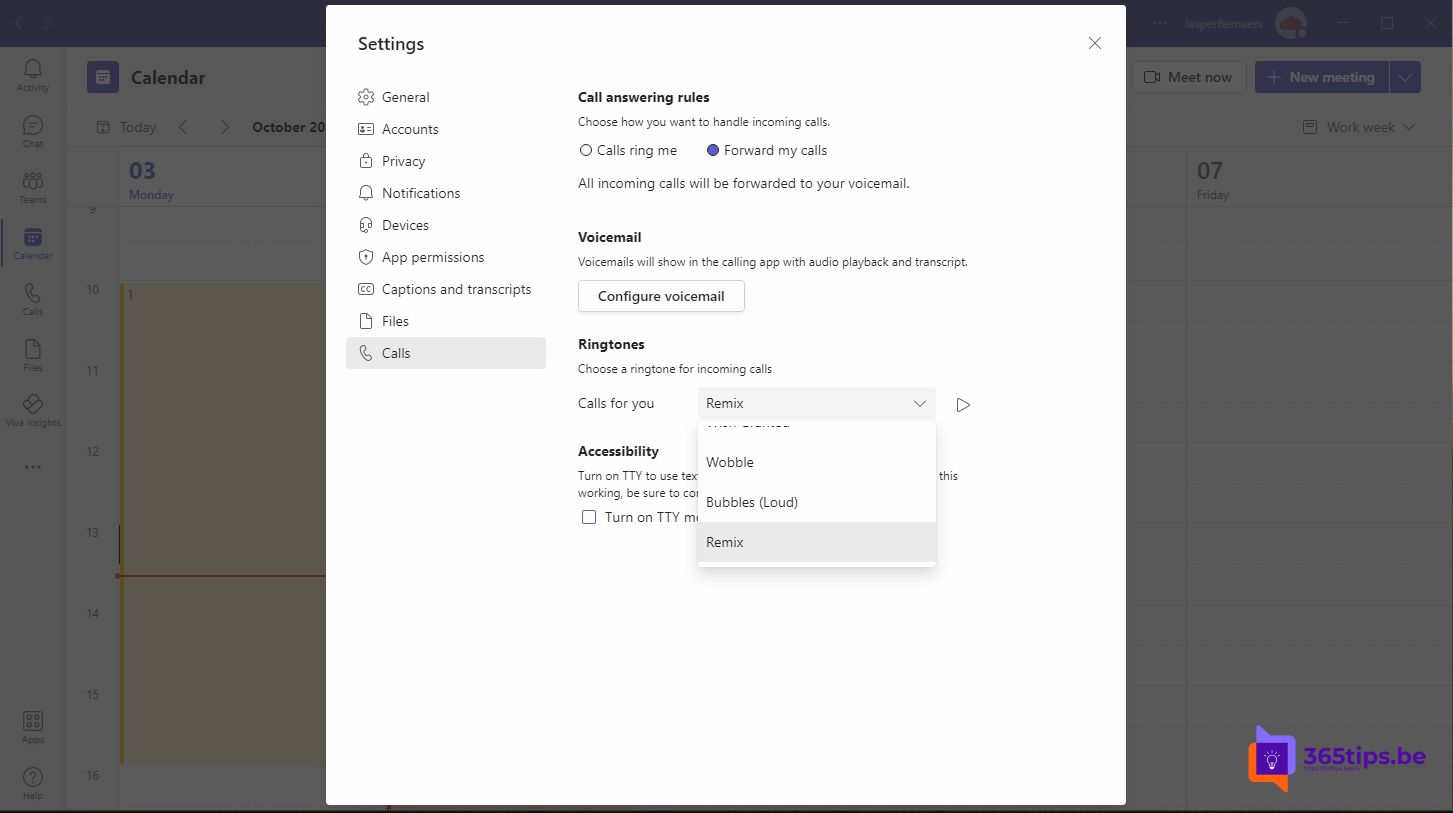 Video instructions to customize your ringtone in Microsoft Teams
In this video, I explain how to set a piece of music as a ringtone in Microsoft Teams.