🏁 How to create a team code in Microsoft Teams to let users participate?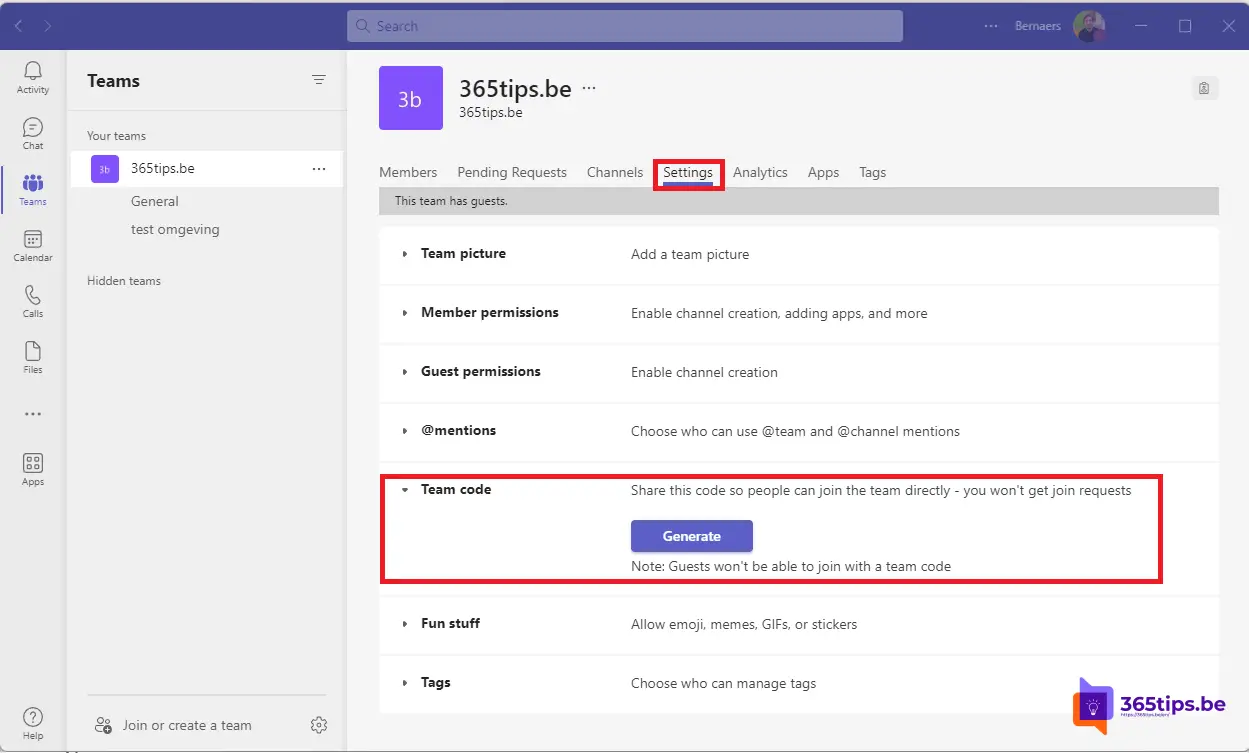 Welcome to our blog on creating team codes in Microsoft Teams. As a team owner or owner of a team, you have the ability to create a team code to allow users directly participate to your team. This is a useful tool if you want to quickly add new users to your team without having to invite them manually.
A team code allows users to join your team without receiving an invitation. This can be useful, for example, if you want new employees to be able to quickly join the team as soon as they are hired. It is also an easy way to ensure that users who do not work in your organization, such as external consultants or freelancers, can access your team.
In this blog, we will show you how to create a team code and how users can sign up for your team using this code. We'll also give some tips on how to get the most out of team codes. So let's get started quickly with creating your own team code.
Navigate to a Team environment you wish to share
You can create a team through this blog. Then press "Manage Team" in the team.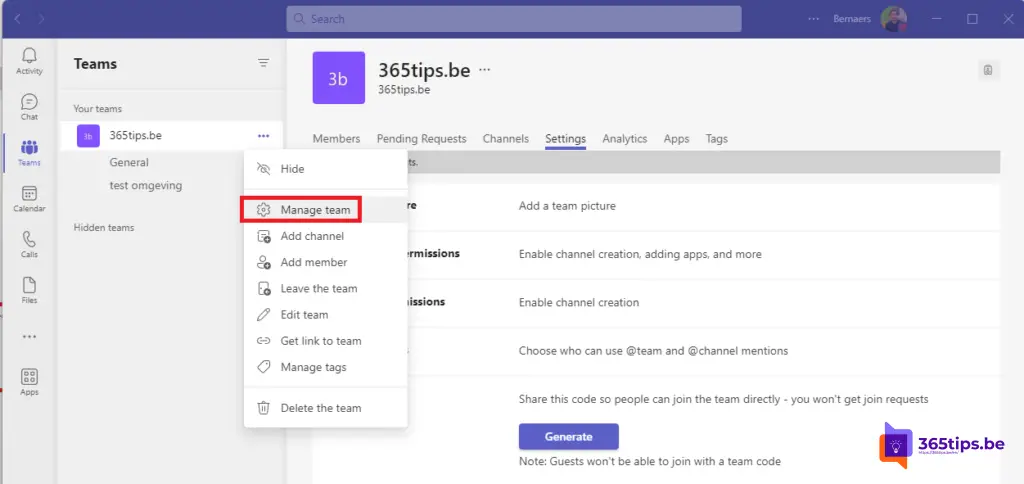 Then under settings, choose: Team code
Within settings, you can create a team code: press generate.

Share this code so people can join the team directly.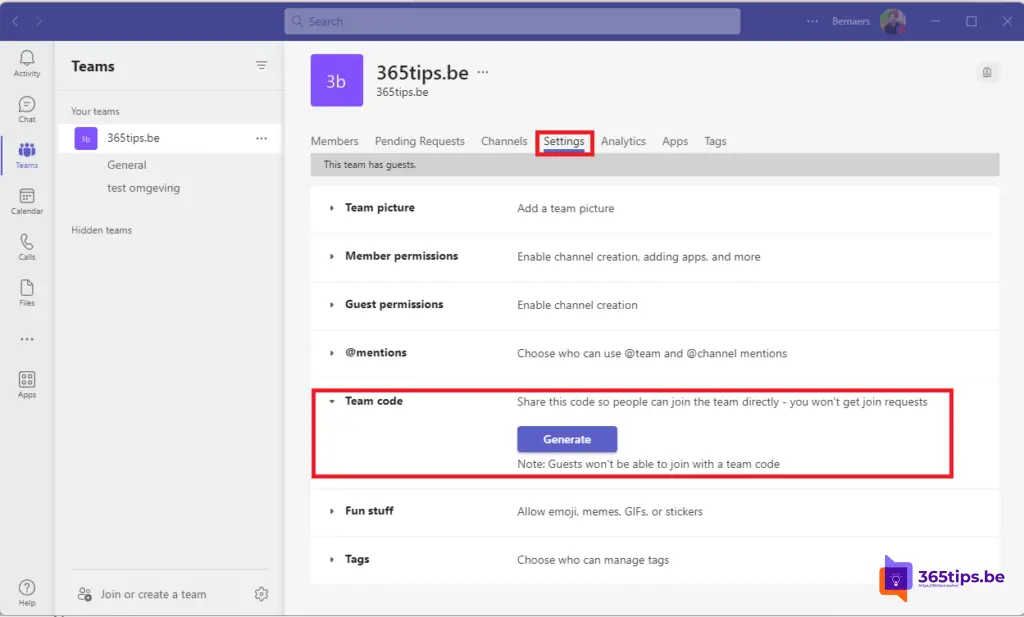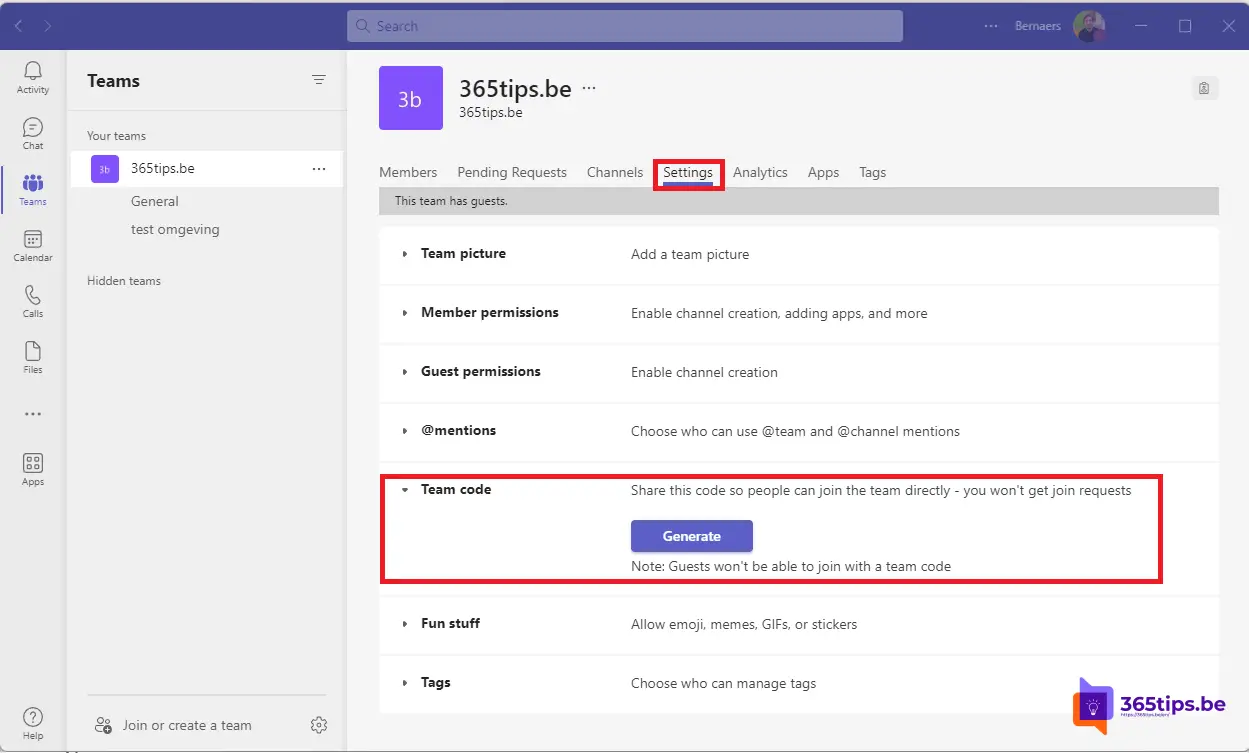 Share your team code
Then share the customized team code with the desired recipients.
How to join via a team code in Microsoft Teams?
At the bottom of teams press: Become a member of a team
Enter the code and you will automatically be on the previously created team.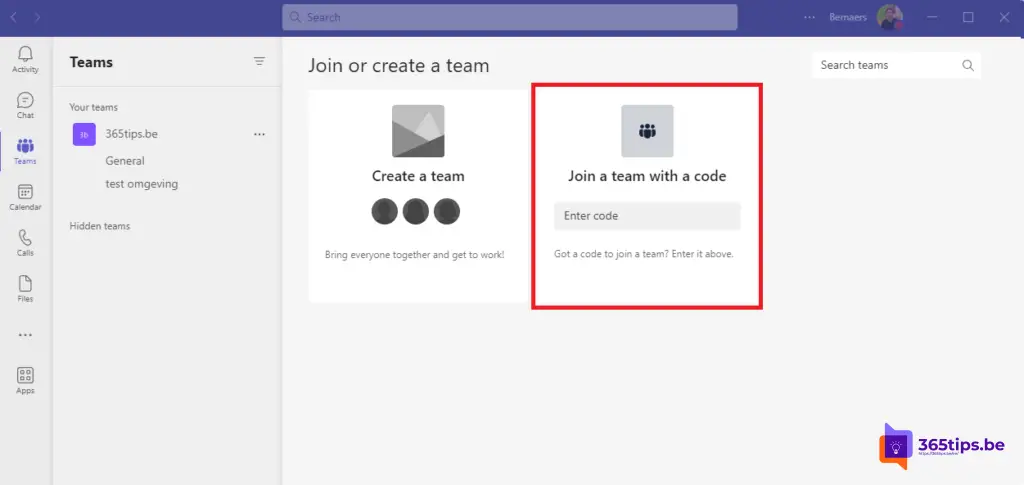 participate to a Microsoft Teams meeting can be done without a Office 365 account.
Tagged: participate, Manual, Microsoft Office 365, Microsoft Teams manual, Collaborate with Microsoft Teams, Together mode