💬 How to mark a Microsoft Teams message as unread and keep a record of all unread messages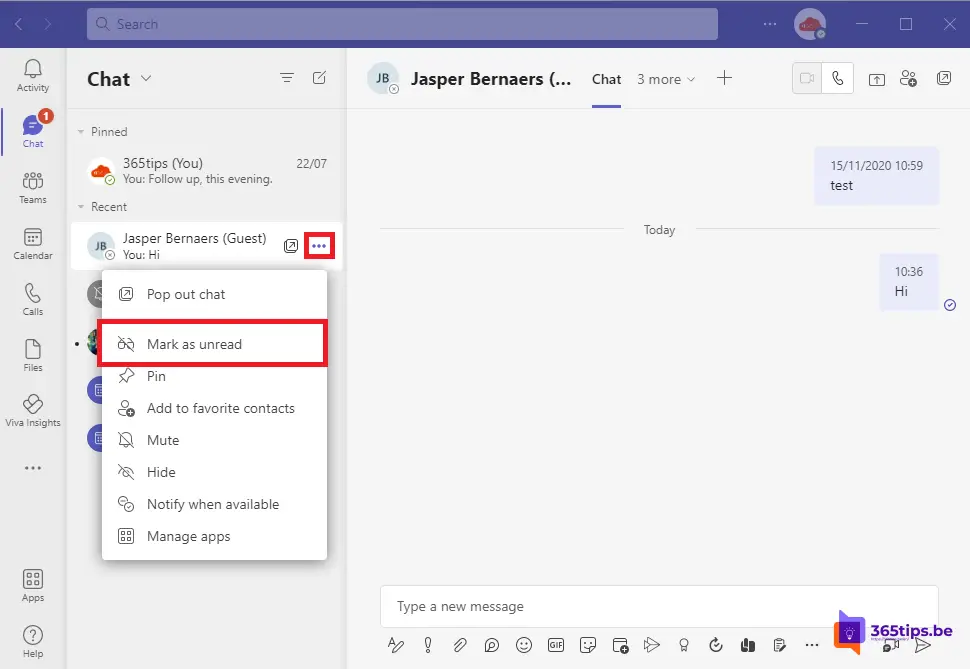 In the modern workplace, communication platforms such as Microsoft Teams have become an essential part of our daily collaboration and communication. With the multitude of conversations, channels and instant messages, it can sometimes be difficult to keep track of all the important information. It often happens that we overlook an important message due to busyness or simply forget to reply to it. Fortunately, Microsoft Teams has handy features to address this problem. In this blog post, we explain how to mark a Microsoft Teams message as unread so you can return to it later, and how to keep a record of all your unread messages. That way, you'll never miss an important message again and you'll always stay on top of what's going on within your team!
If you receive a lot of chat messages in Microsoft Teams , sometimes you may not always be able to keep up. Did you know that you can right-click on a Teams message and then indicate, "Mark as unread"? After you have marked several messages as unread you can view all unread messages at a glance.
What is Microsoft Teams?
Microsoft Teams is a communication and collaboration platform from Microsoft. It allows users to chat, make video calls, share files and collaborate on documents and projects. Microsoft Teams is integrated with other Microsoft products, such as Office 365 and SharePoint, and provides users with access to tools for managing projects, scheduling meetings and editing documents. Microsoft Teams is available for several platforms, including Windows, macOS, iOS and Android. Users can use Microsoft Teams for free with limited features, or they can purchase a subscription to access all of the platform's features.
How to mark a message as unread in Microsoft Teams?
Right-click on a read message and select -> "Mark as unread"
It is also possible to press the three dots instead of the right mouse button.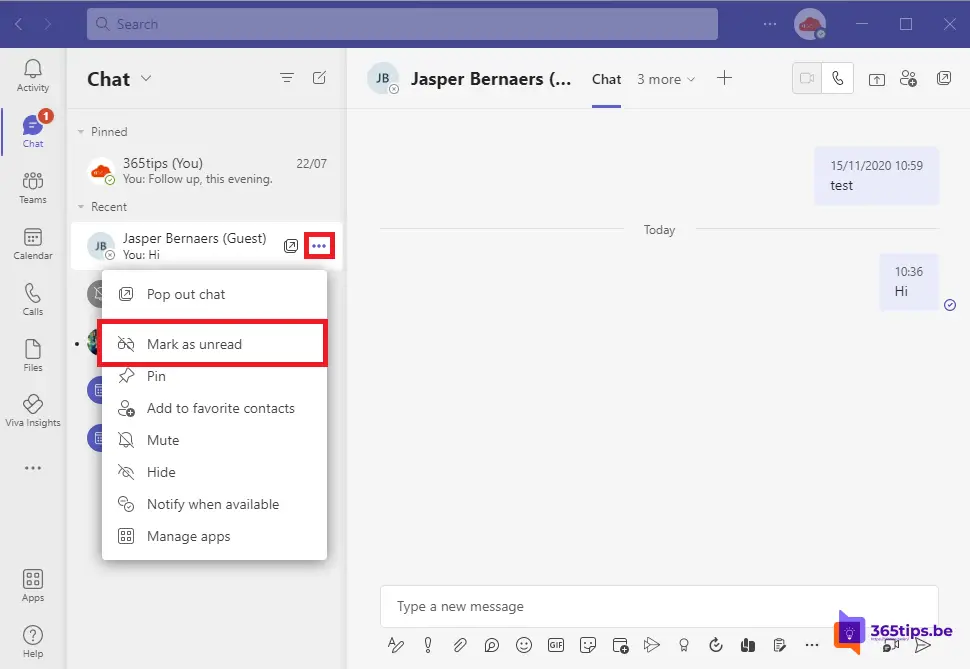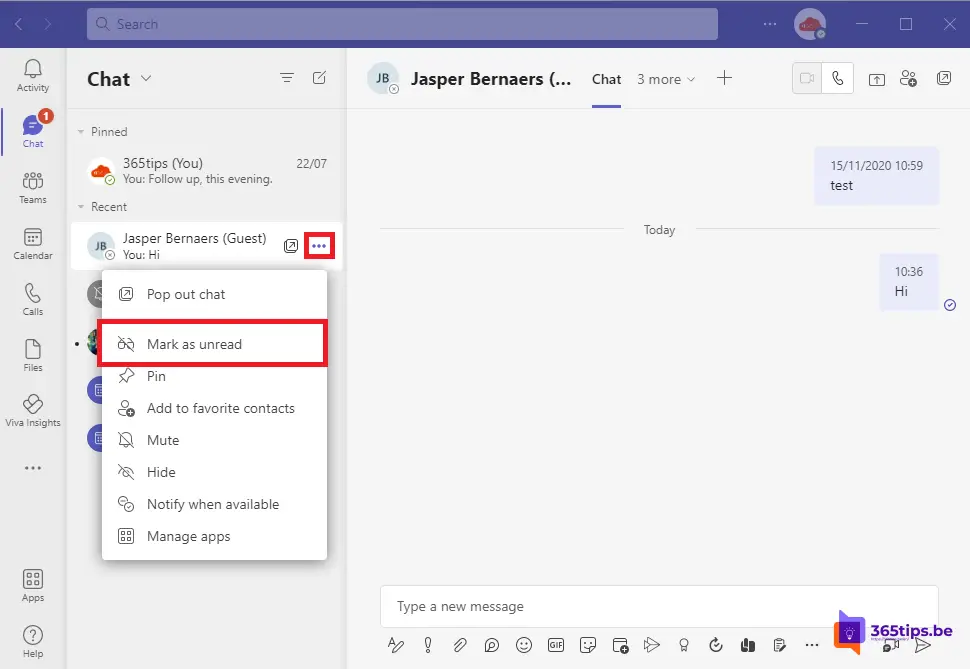 How to view all unread Microsoft Teams messages in one view?
If you get a lot of Microsoft Teams messages a lot of them remain unread. At the top next to the chat bar, press Filter. Then select the three dots. Last select: Unread messages.