How can you use the Microsoft Editor for Word and Excel?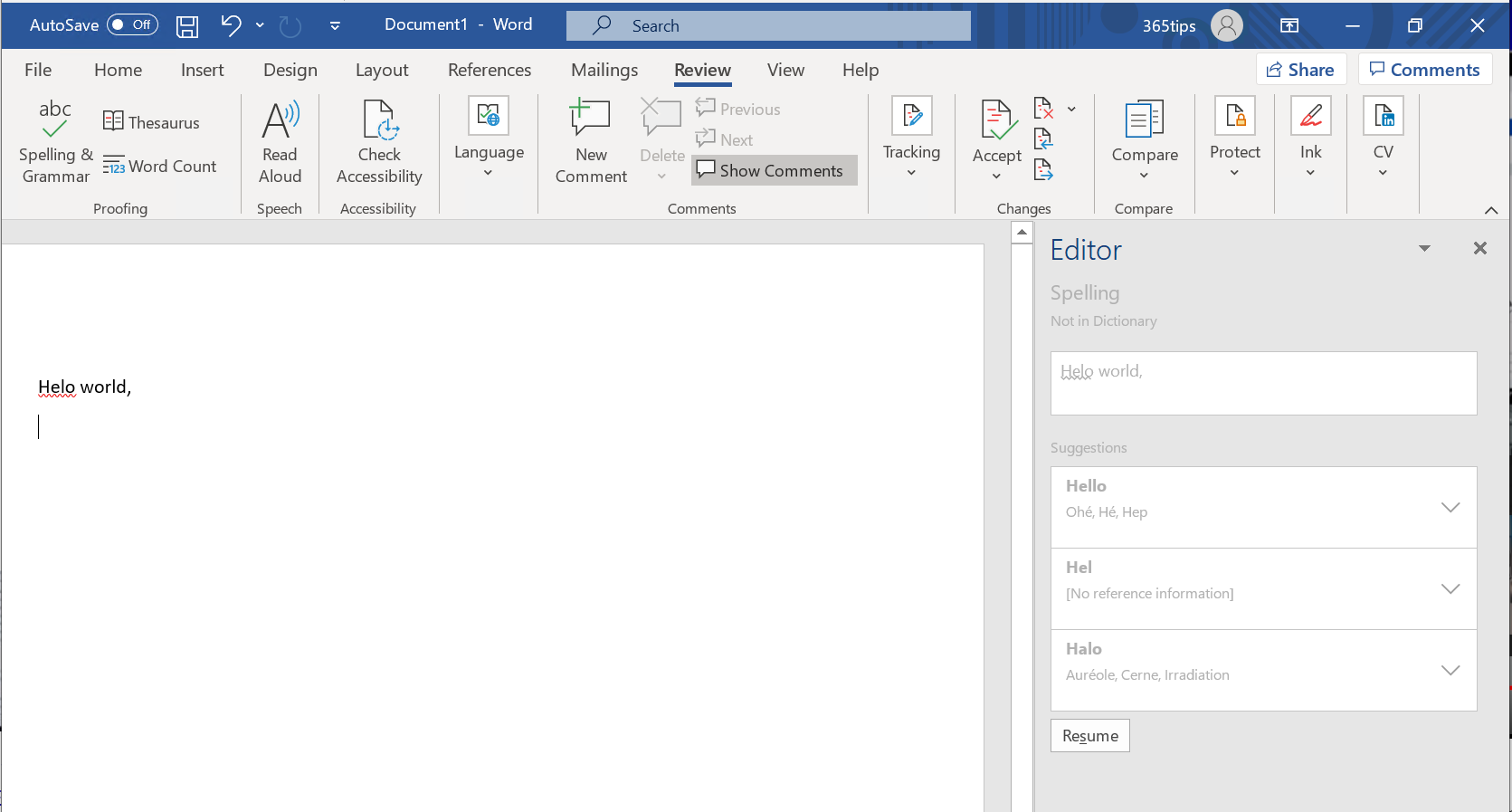 Bring out your best writing skills with Microsoft Office 365 Editor, your intelligent writing assistant. Many of us work or go to school remotely, and with so much written communication, it's more important than ever that we communicate clearly. Microsoft Editor, an AI-powered service from Microsoft helps with corrections in more than 20 languages!
Similarity Checker
The Web offers every writer a huge amount of reference material. Unoriginal content will be compared to the worldwide web. Suggestions can be viewed transparently.
Rewrite suggestions
Last year Microsoft announced rewrite suggestions for short sentences, today Microsoft announced that they have expanded the capabilities to rewrite full sentences.
How can you use this Editor?
Microsoft Editor is only available for Microsoft Word and Excel for now. Via Spelling & Grammar you can activate the Microsoft Editor

On the right you will see suggestions from Microsoft Editor.
If you click on the suggestion, it will rewrite your current words or phrases.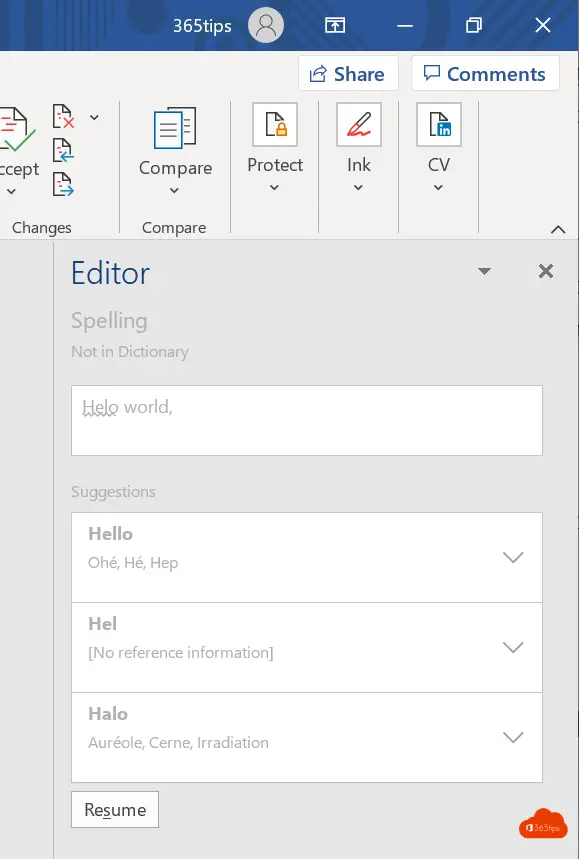 About the author
Tagged: Microsoft 365, Microsoft Excel, Microsoft Office 365, Microsoft Word, Video