💡 How to schedule a chat message in Microsoft Teams?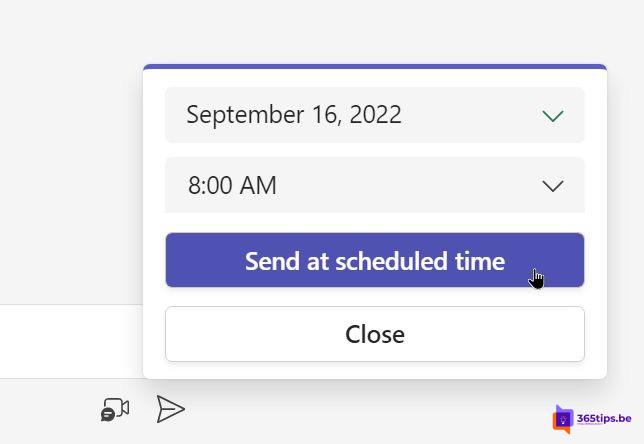 Users can schedule messages to be delivered during their colleagues' work hours. Scheduled messages can be edited and deleted before delivery.
You can send a chat message at a time that best suits you, and the message will arrive at the destination at your scheduled time.
This option can be useful when working with clients or colleagues in a different time zone.
This rollout will begin in late September 2022 (GA - general availability)
Feature ID: 88282 - Title: "Delay delivery of chat messages"
How to send a message delayed in Microsoft Teams?
To send a message delayed in Microsoft Teams go to the icon, delayed send, at the bottom. Then select the desired time and press: "send at scheduled time".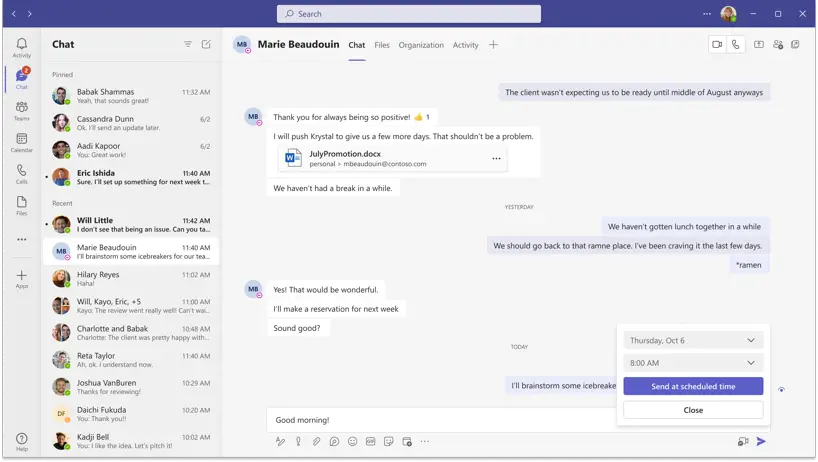 Choose when you wish to send the message
Select by selecting the time and date when this Teams message will be sent.

Then press Send to send this message.
The recipient will receive this message at the time you set.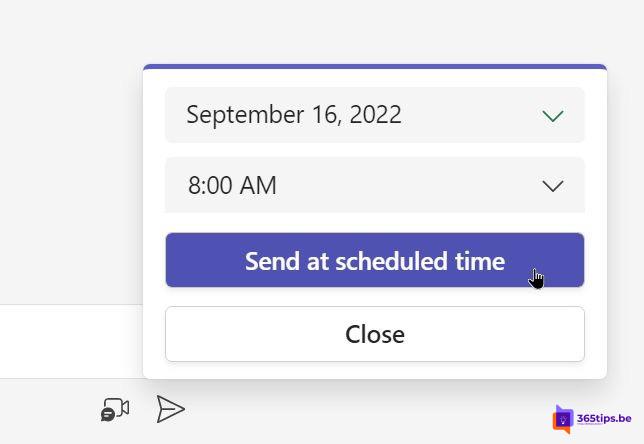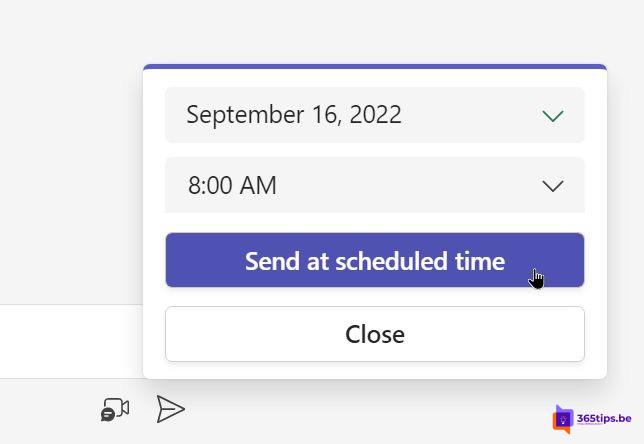 About the author