New view in the Office 365 web portal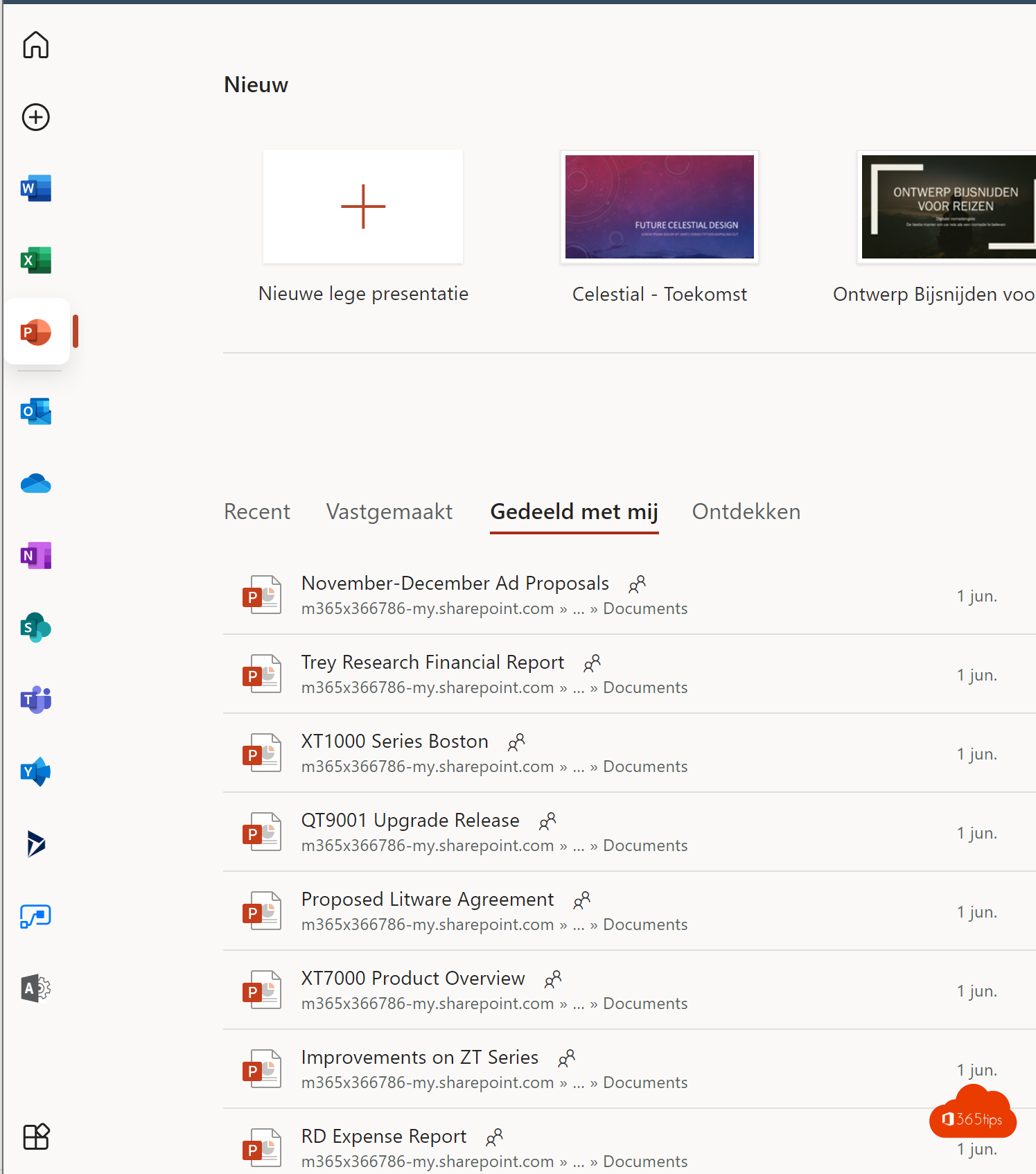 Microsoft recently released a new view for the Office 365 portal that can be accessed via https://portal.office.com. The main advantage of the new view is that you can navigate more easily between Word, Excel and OneNote. Later, it may be possible to view other views in the same screen so that you can quickly switch between the multiple Office 365 services.
New view of the O365 portal
Benefits for Word files
You can see Word files in one nice overview. It is getting harder and harder to find files because they are shared in so many different ways. This view makes it easy to find documents created or shared in Word .
Notebooks with OneNote
Notebooks today are not just for you. You often have many notebooks that are shared from Teams . Not always super practical to keep up with all the notebooks. Through them central overview you have one panel with your recent notebooks, pinned and shared notebooks.
Clear display of PowerPoint files
Just like for Word, Excel and OneNote you can easily find the 'shared with me' in the improved version of the Office 365 portal.
Also read120 Microsoft Teams blogs.