New lenses from Snapchat for Microsoft Teams available!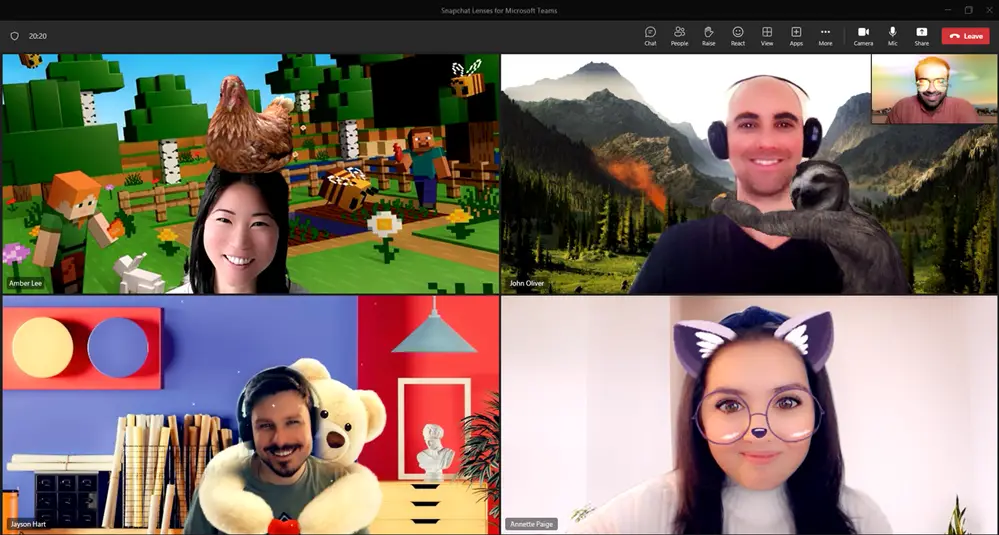 A fun update this week - Announcing global availability of Snapchat Lenses for #microsoftteams 🎉 Starting this week, a collection of more than 20 popular Snapchat Lenses is available to Teams-users around the world, giving users more ways to express themselves, build relationships and make meetings shine. It's a simple way to add extra personality and fun to video conversations using AR technology. 😄
As of now, there are 26 popular lenses available in Microsoft Teams!
During Teams meetings, a changing collection of 26 popular Lenses will be available, ranging from clever to creative. Lenses that turn you into a cartoon character, add fun backgrounds to your video, or even bring falling snow into your office. Make your meetings unique with new ways to break the ice and get creative ideas flowing during your next project kick-off using AR. No additional downloads are required to find a Lens that fits your personality and sense of humor. To get started, click on "Video Effects" and select the "Snapchat" tab to begin exploring.
This is Microsoft's second integration with Camera Kit. Microsoft has also used Camera Kit to integrate Snap AR into Flip, Microsoft's video learning platform where teachers can post topic prompts to encourage video discussions among students. Since adding Snap AR to their Flip web experience, there has been a 60% increase in students and teachers creating videos.