Organize content your way with Project Moca's preview
The way we work is often complex and information flows are increasing and constantly requiring more attention. Internal projects, or your team's projects and the information you need to do your job becomes saved in multiple applications, requiring you to constantly jump between them and then refocus and regain context. That constant switching and the inevitable distraction is not productive. That's why Microsoft is releasing the preview of Project Moca.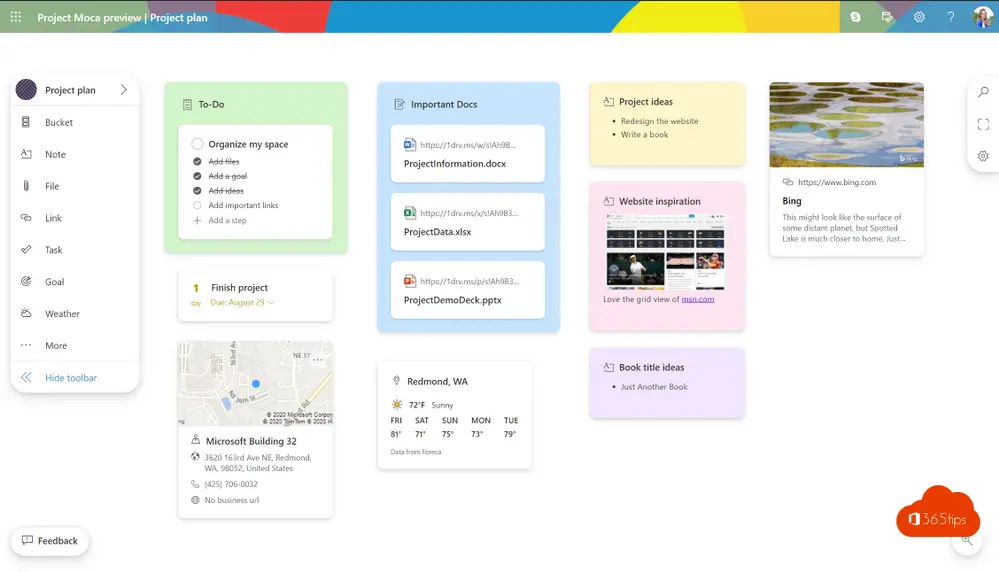 To deal with the challenges of constantly switching between, Teams, Outlook, OneDrive, Microsoft has introduced Project Moca. Project Moca allows you to simplify workflows so you can focus on what's important. Add tasks, goals, notes, files from OneDrive and other cloud storage providers, links, contacts and even emails and events, all in one dynamic space. Each space has a flexible canvas, so you can customize and view content your way.
Some examples
Source: Organize content your way with the Preview of Project Moca
About the author