How to use Microsoft Presenter Coach in Teams and PowerPoint?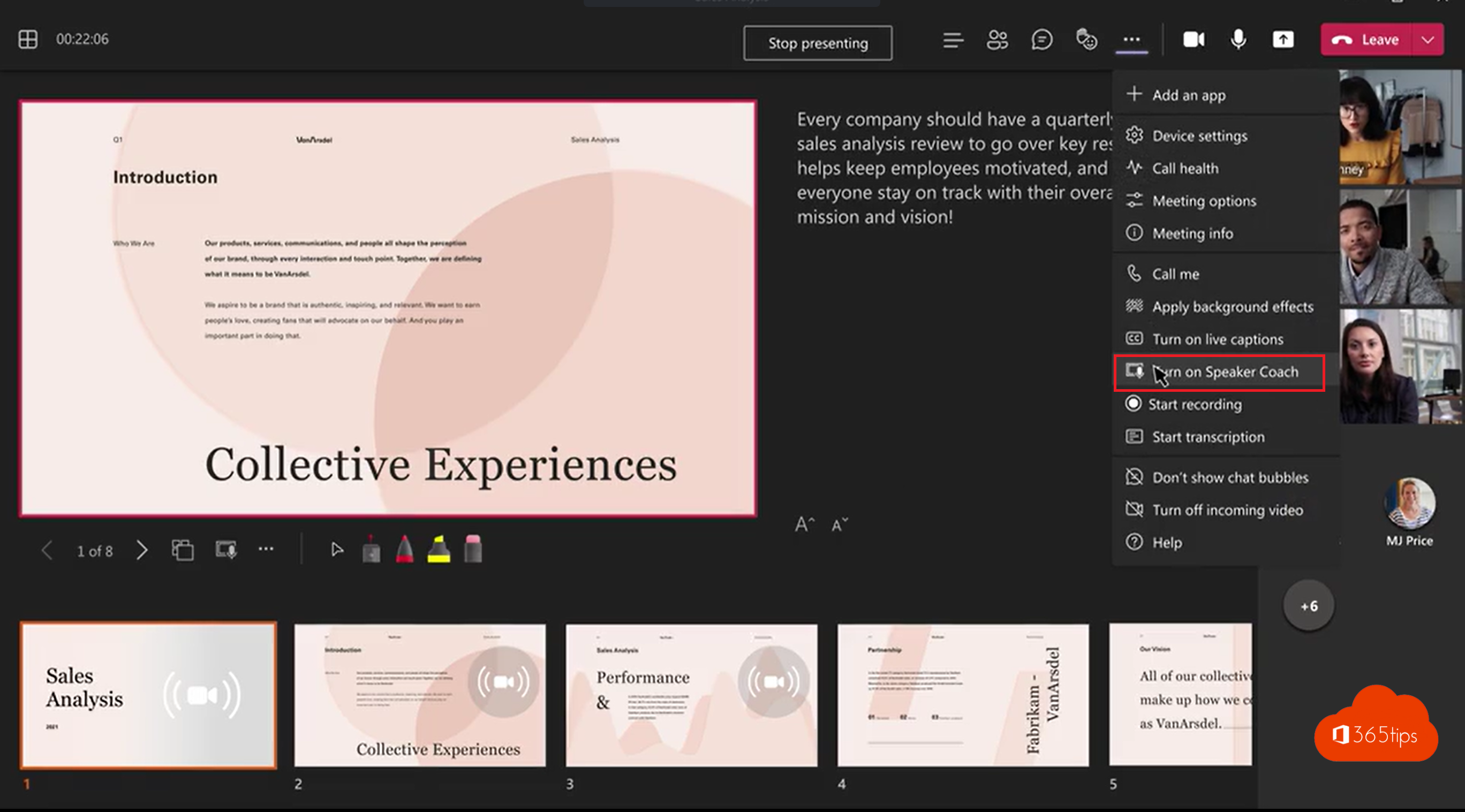 On 7 September 2021, Microsoft announced that the new Speaker Coach will soon be coming to Microsoft Teams ! Bring your best self to every meeting with Speaker Coach, your own personal meeting coach. 
 Speaker coach uses AI to guide you in your pacing, notify you when you interrupt someone and remind you to check in with your audience.  
This ability helps you feel more confident whether you are presenting or participating in a meeting, and also promotes inclusiveness, where all voices are heard in every meeting.
This experience may sound like the presenter coach of PowerPoint - and it is - presenter coach in PowerPoint is now called speaker coach in both PowerPoint and Microsoft Teams!
Speaker Coach in Microsoft Teams will be available in early 2022, but you can use Speaker Coach in PowerPoint today! See how speaker coach in PowerPoint and Microsoft Teams compare. 
Speaker coach in Microsoft Teams
Speaker coach in Microsoft Teams will be available in early 2022. It is your personal coach to help you bring your confident and best self into every meeting. When you engage speaker coach in a meeting, the experience will help you privately by highlighting moments and giving you different options.
Help you to breathe and slow down if you start speaking too fast. If you accidentally speak at the same time as someone else, the speaker coach will help you identify who else is speaking so that you can recognise them and hear what they want to say.
It is important to note that the speaker coach in Microsoft Teams is designed for everyone in the meeting - not just the presenter - as there are many people who have a speaking role in meetings.
Even if you only say a few sentences, the speaker coach can be there for you privately, to make you stronger and give you more self-confidence.
In this practical screen shot, you can see tips at the top that may be useful for the speakers.
Source: PowerPoint's presenter coach expands to Microsoft Teams and takes on the new name speaker coach - Microsoft Tech Community