🖥️ How to share your screen with other participants in Microsoft Teams?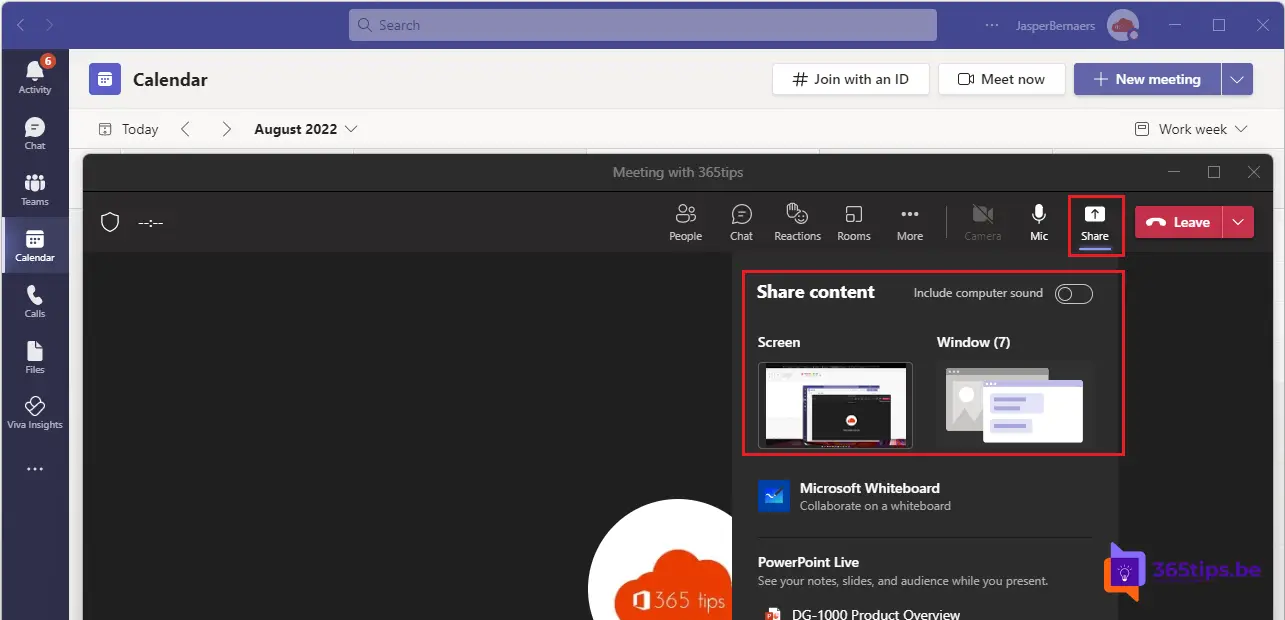 During a video conference, it is convenient to share your screen. You can share a presentation in presentation mode. Or share the screen in front of you with everyone in a meeting.
In this blog, I explain in a simple way how to share the screen so that all other participants can follow along during the meeting.
Sharing your full screen in Microsoft Teams (Desktop sharing)
At the top, press the Share icon.
The Share icon can be found at the top right along the leave button.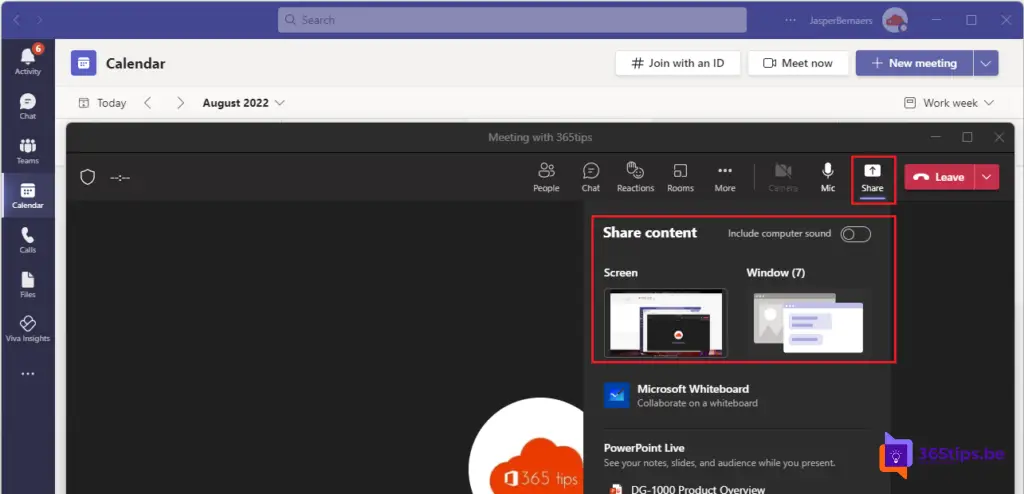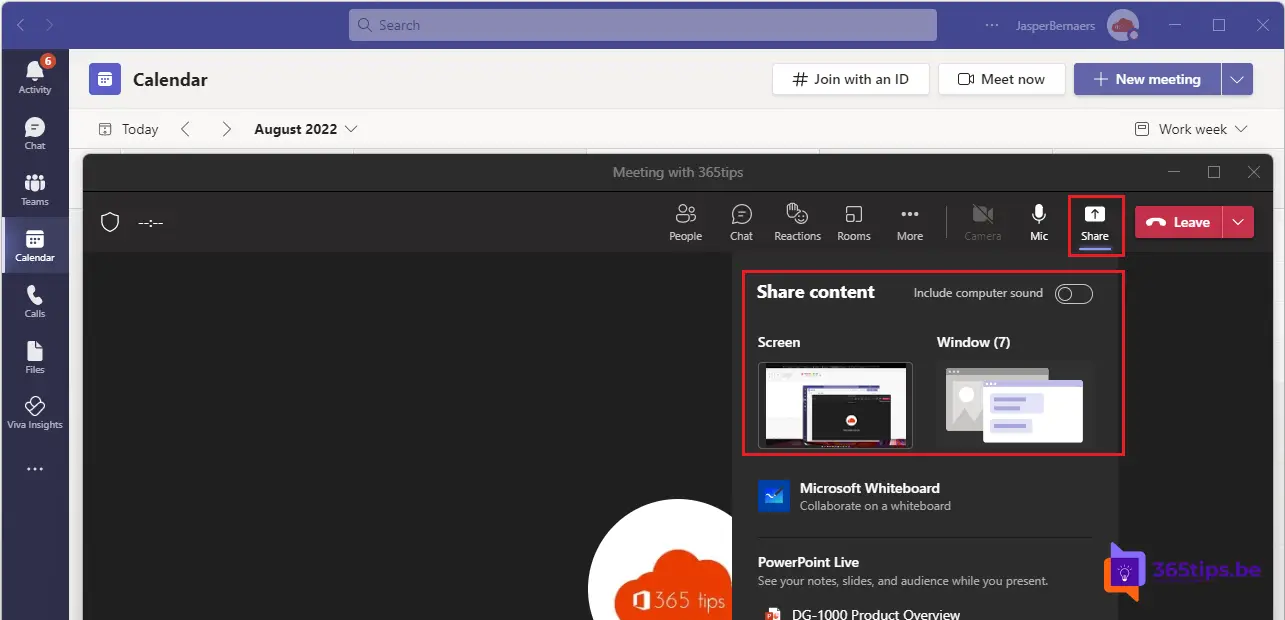 Select the desired screen you want to share.
Within the red frame you can see what other people can see.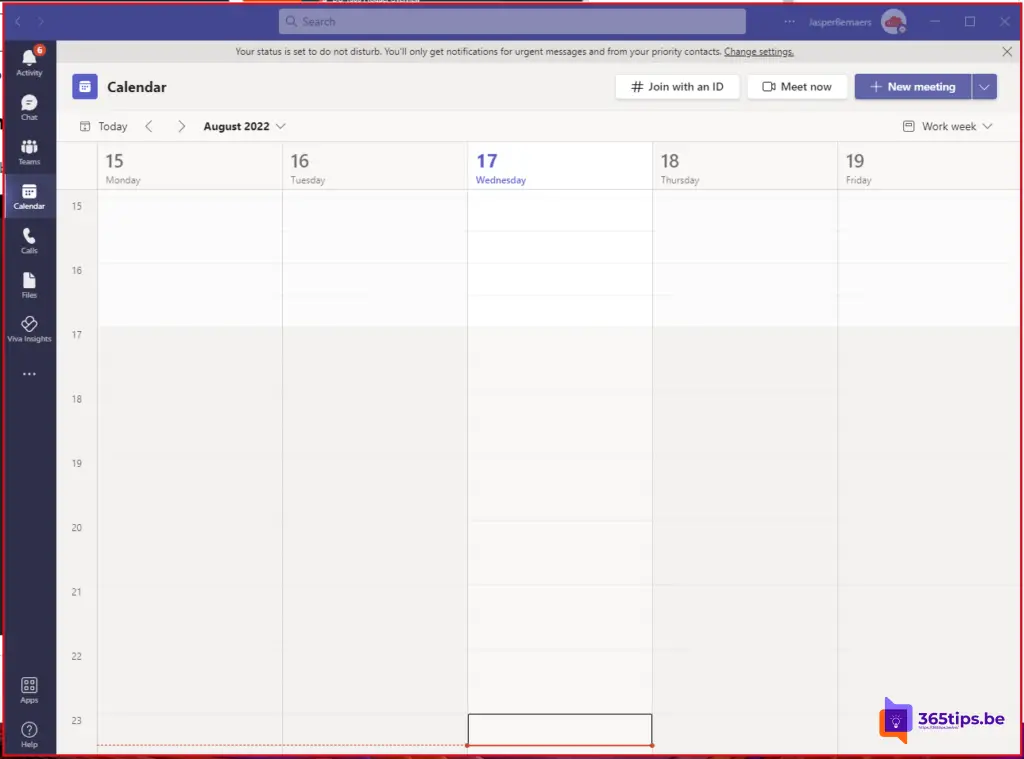 How can you share your Microsoft Teams screen with computer audio?
If you want to share YouTube or other audio during a presentation, activate the option below.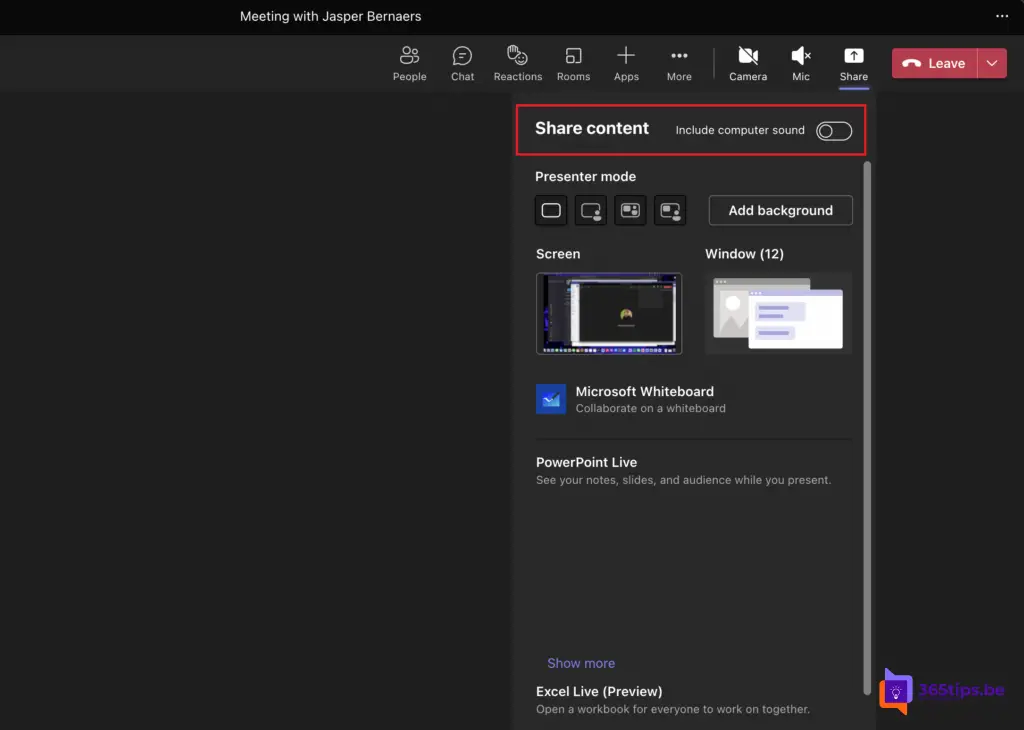 Stop screen sharing in Microsoft Teams
To stop screen sharing, press this icon at the top.
Also to stop sharing the specific application.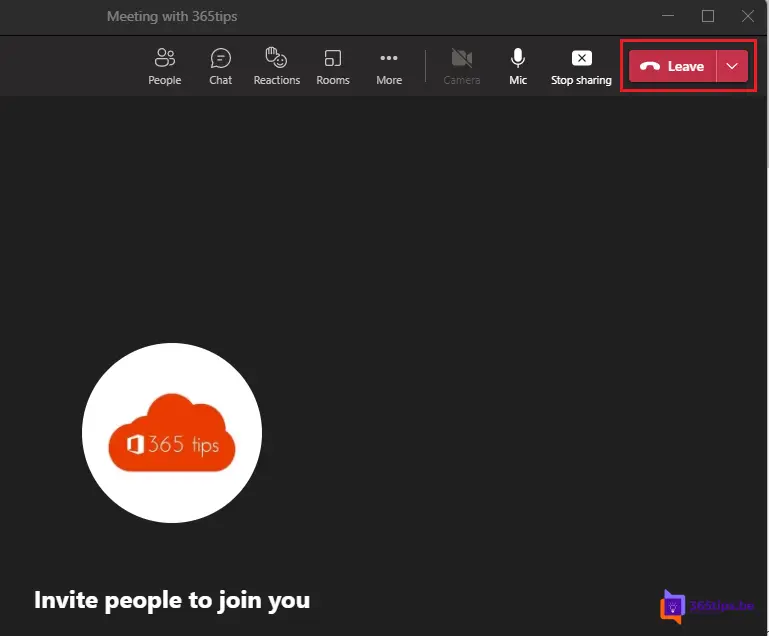 Whiteboard screen sharing in Teams
In the area screen, press Whiteboard to be able to work and draw together.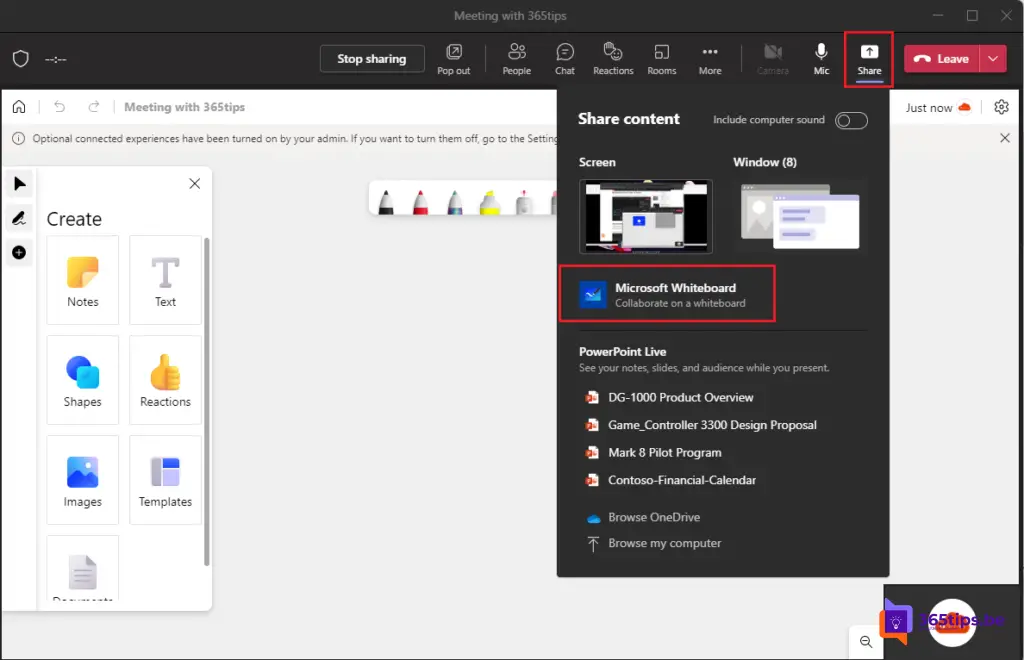 Share a presentation in Microsoft Teams
There'sonly one way to share your screen when you start a presentation. That's via the built-in Microsoft Teams presentation mode. The advantage for the attendees or guests is that they can click through to the next or previous slide.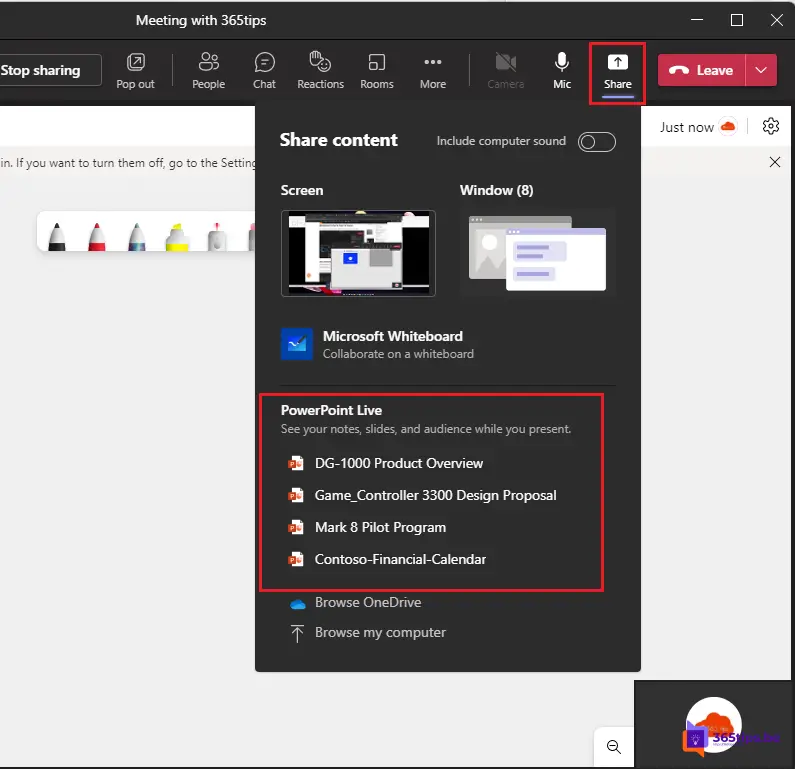 This explanation can be found in this article.
See also
The best way to share a presentation from Microsoft Teams
Tutorial: Sharing files easily in Microsoft Teams
Sharing a OneDrive document in revision mode
Sharing your Outlook calendar in Office 365
How to share files in Office 365 - 8 scenarios