📁 This is how you can save Outlook emails as files on your computer to later attach as files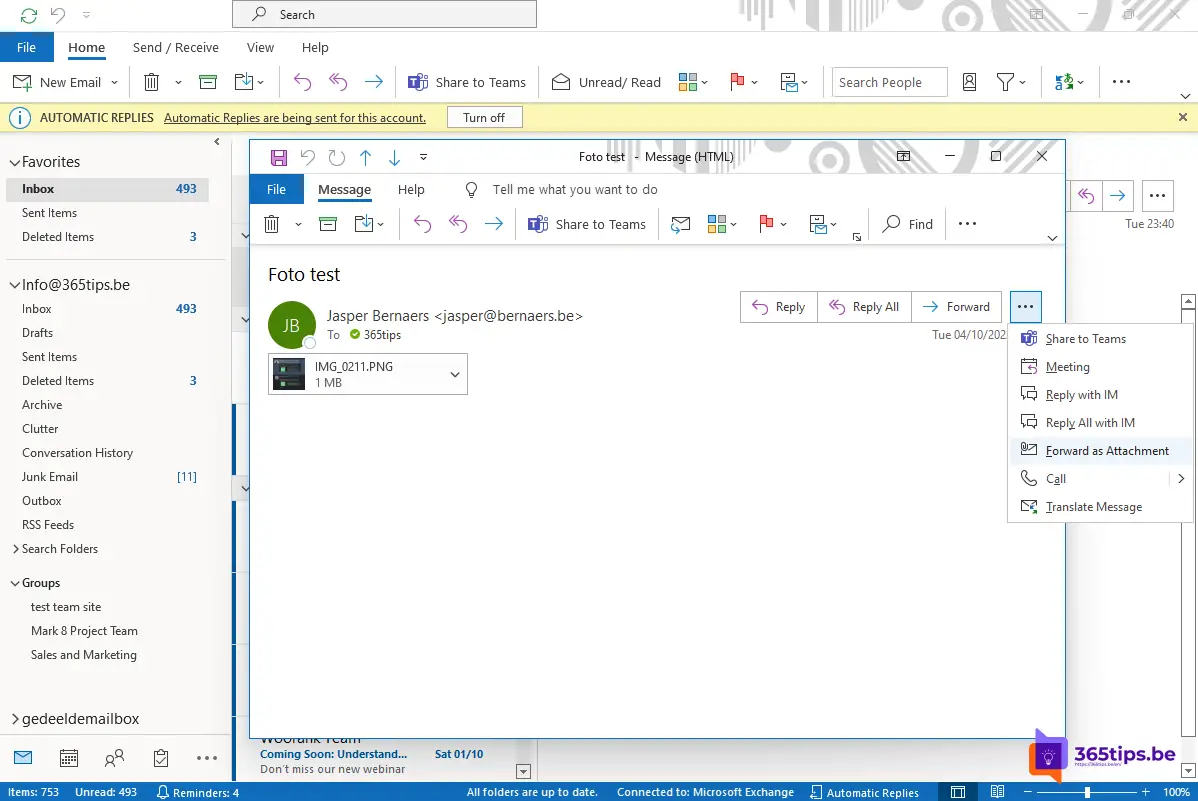 In this article, I explain how to export Outlook emails to a file, and then attach them to another message. This is so as not to modify the original file.
At the bottom of this article, I explain how to make a full backup of Outlook's PST data file.
Sending an Outlook e-mail message as an attachment
If you wish to forward the original message to other people without changing the content you can use the steps below.
Open Microsoft Outlook
Open the desired email message
Press the 3 dots at the back.
Press Forward message as attachment.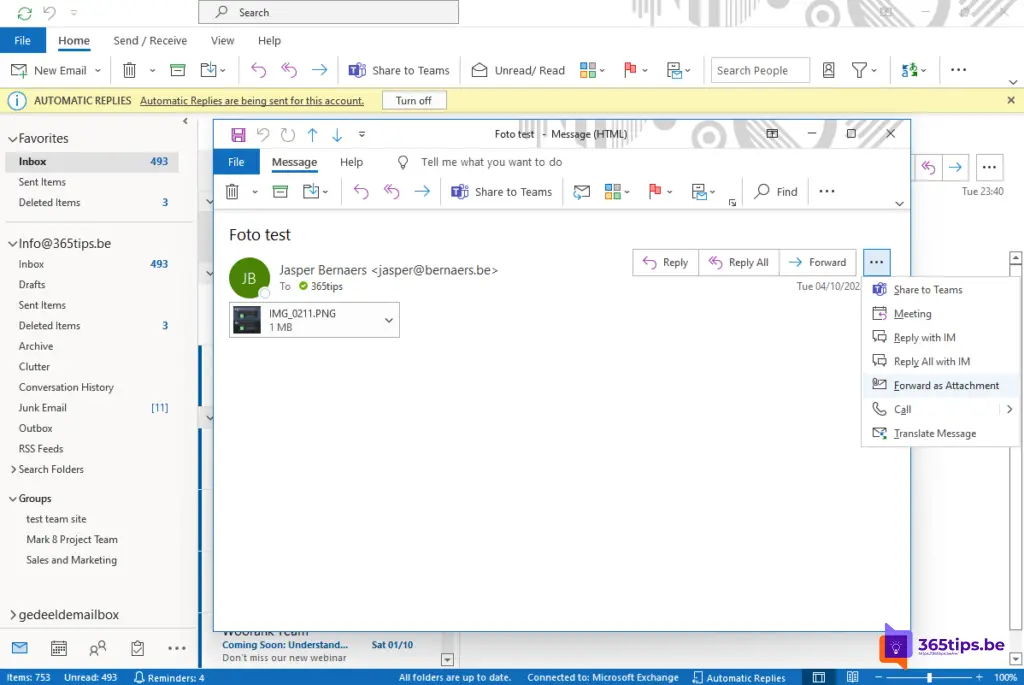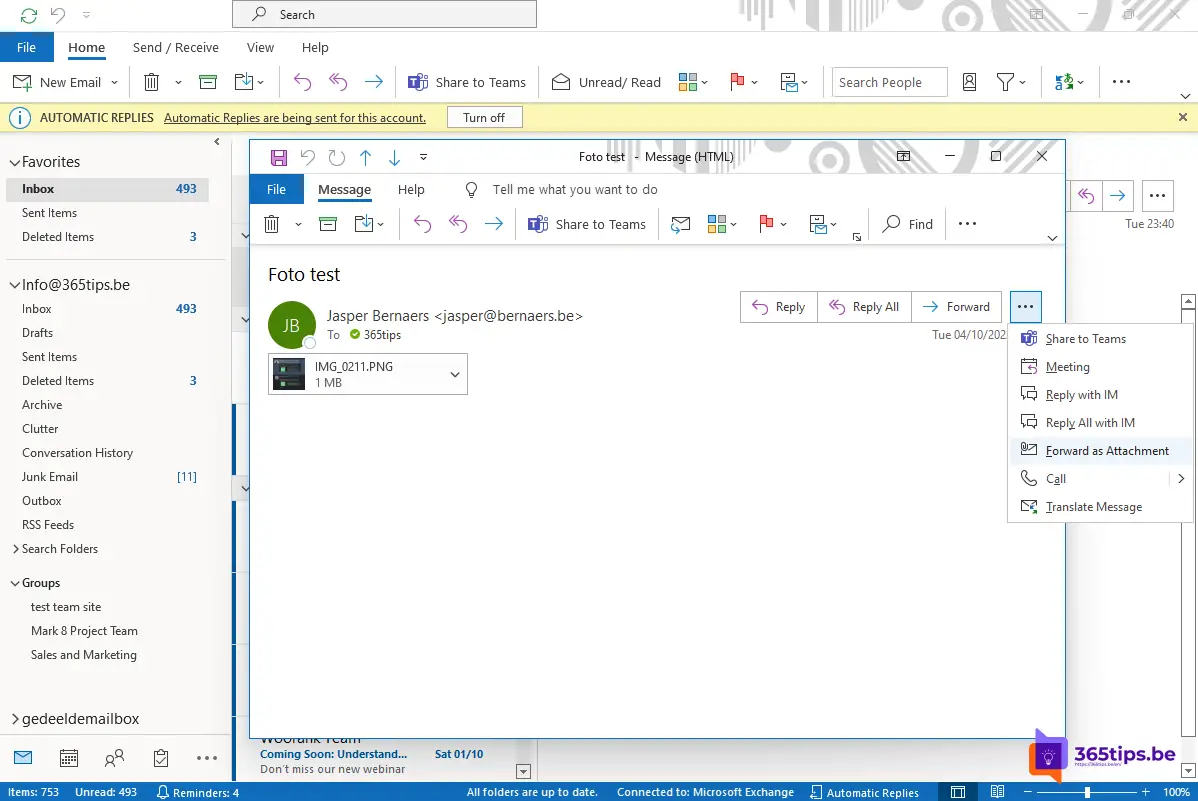 How to attach multiple Outlook messages as attachments in an email
If you wish to attach multiple messages in their original state to another email you can add them by drag and drop.
Open Microsoft Outlook
Open a new email message
Drag all emails you wish to forward in its original state into this message.
This option is often needed when the message header is required.
How can you save Outlook emails to your computer?
Open Microsoft Outlook.
Drag and drop the desired emails from Outlook into the desired folder.
Later (if necessary), move these files to the desired folder.
Backing up your e-mail box to a PST file
Wish to export Outlook's entire file of contacts, emails, notes and calendar to a PST? Then follow this guide.
Open Microsoft Outlook.
At the top, go to File.
Import/Export
Export to a file.
Select: Outlook Data File (PST)
Select the root folder in Outlook.
Press next.
Select the desired location.
Press Finish.
The Microsoft Outlook file will now be created.
Do you have questions and are these steps not working? If so, please don't hesitate to get in touch using the comment form below.
About the author
Tagged: Microsoft Outlook