How to use Snapchat filters in Microsoft Teams ?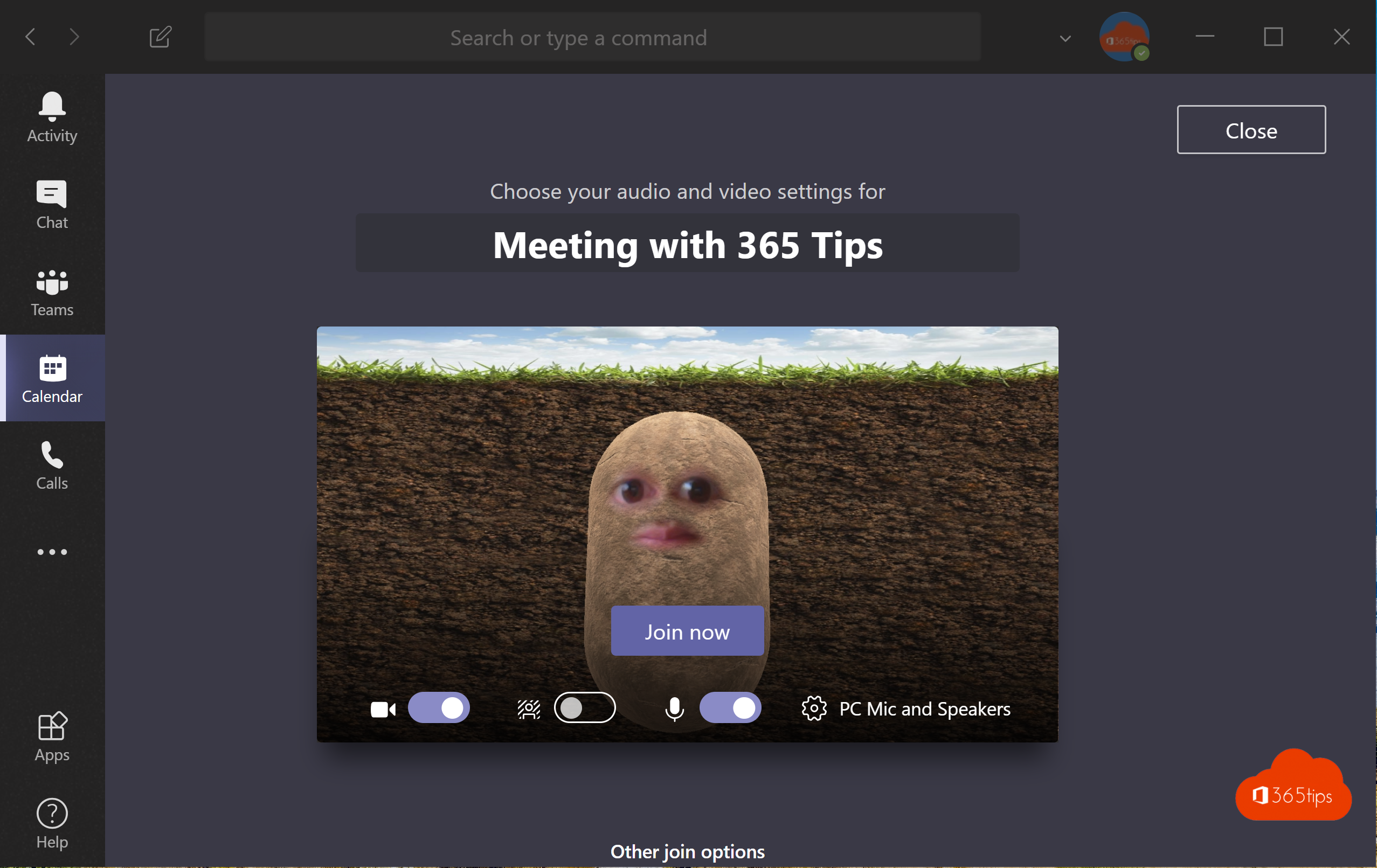 Want to look like a potato at work 😁 like this boss? Then follow these steps to install snap camera on your Windows 10 computer and start using live snap camera!
1. Download Snap Camera
Download from: https://snapcamera.snapchat.com/
2. install the Snap Camera
After you have downloaded Snap Camera, you can install this software.
3. Open the Snap Camera software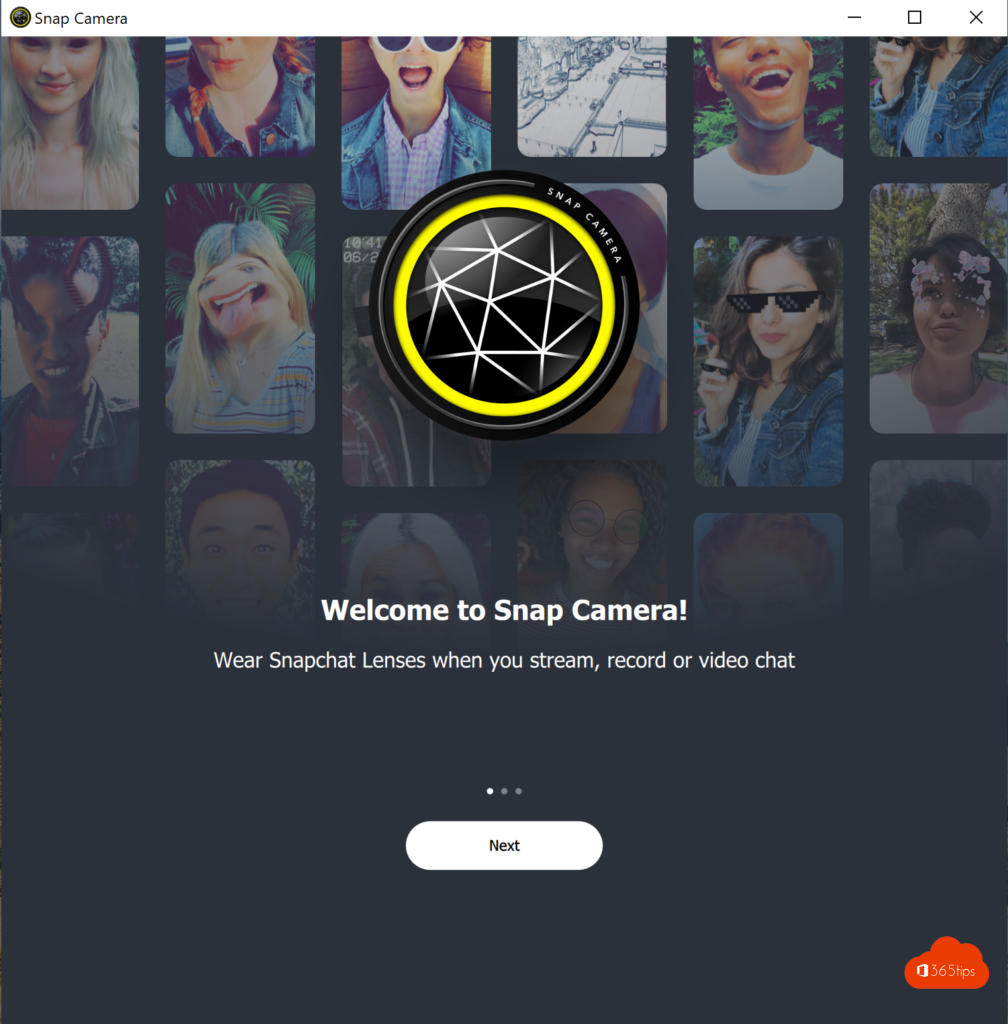 4. Adjust your camera settings
Press settings at the top right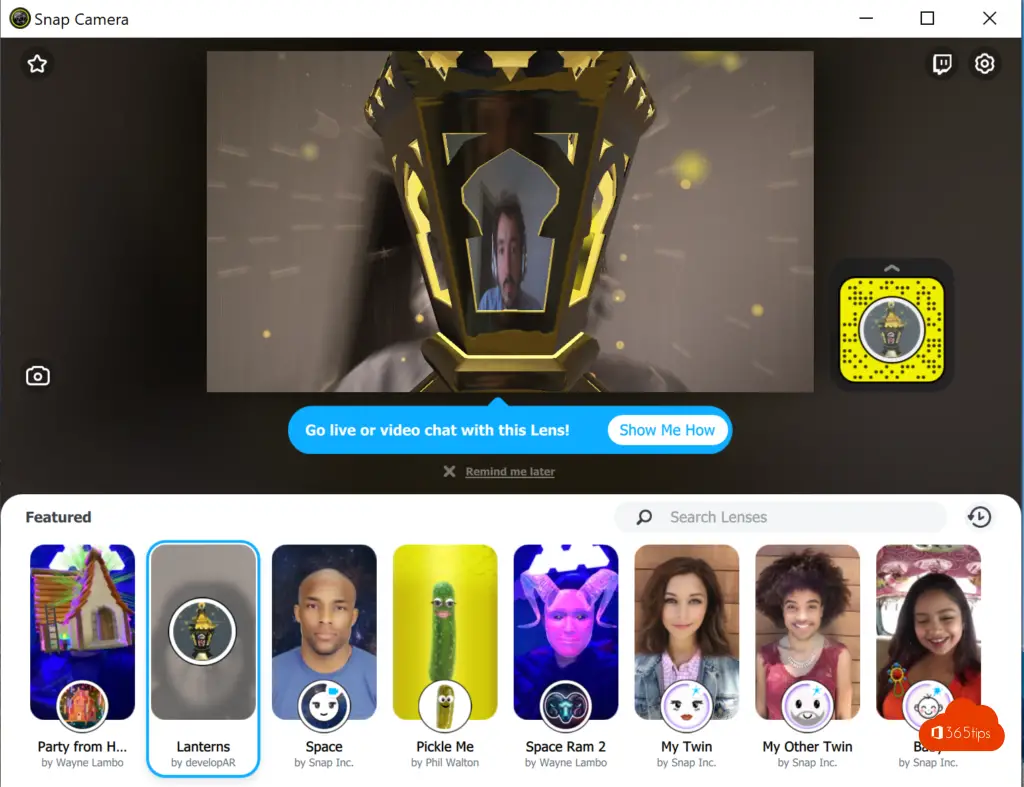 Then select your front camera from the list
5. Open Microsoft Teams
Choose a filter from the Snap Camera by clicking on the icon at the bottom right and selecting a nice filter.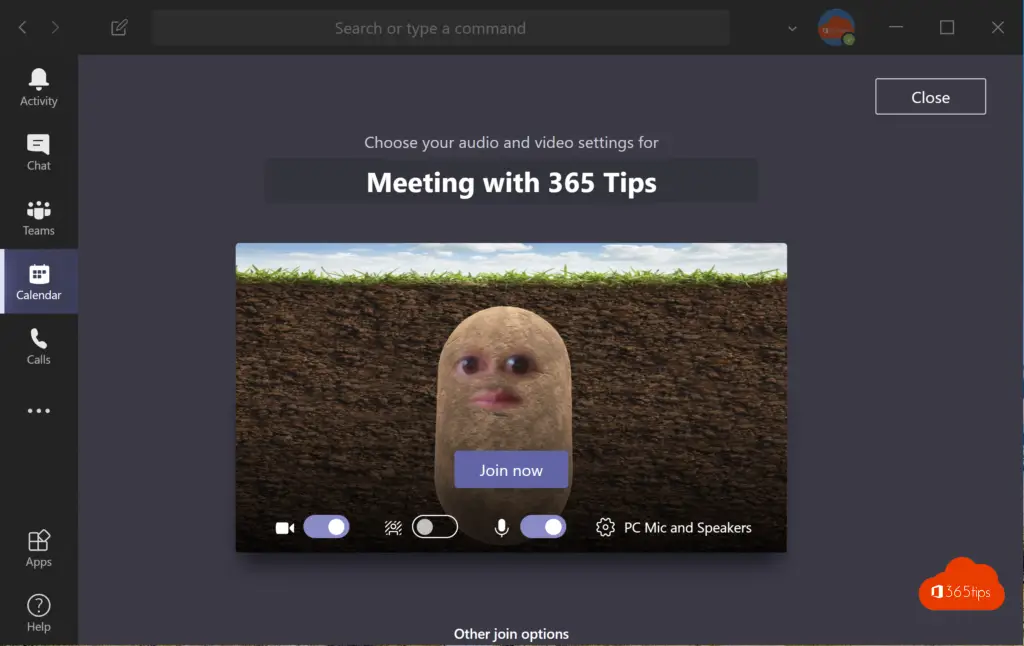 Also read
What's new in Microsoft Teams - Announcements!
Tutorial: All about Microsoft Teams breakout rooms !
100 Windows 10 backgrounds
Microsoft Teams - Video Filters - April 2021 | ID: 65944
Video Formats - Full screen in Microsoft Teams
Sending an e-mail to a Microsoft Team - and vice versa (Video)