How to use Snapchat filters in Microsoft Teams ?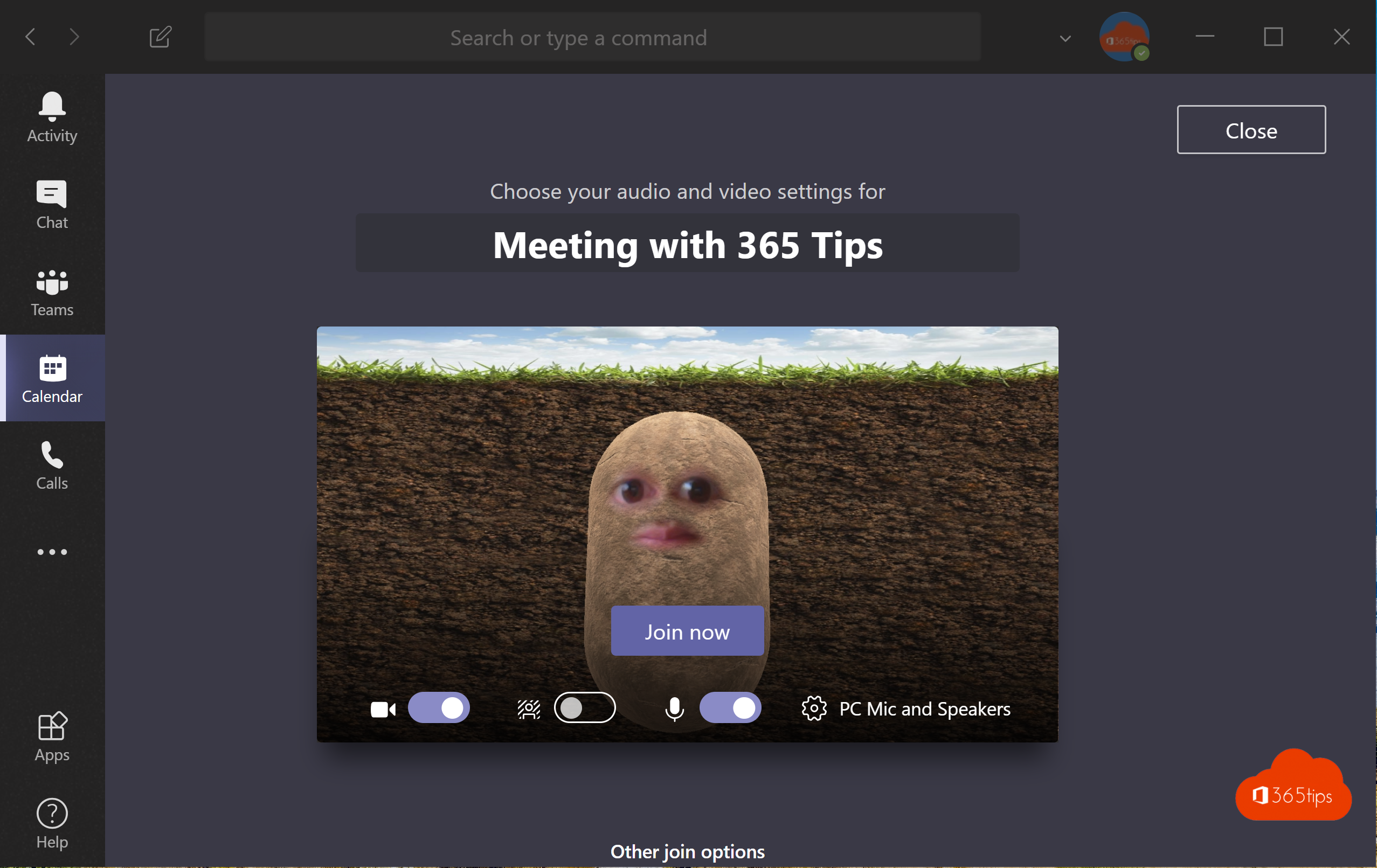 Do you ever feel like you'd rather be a potato at work instead of showing yourself via videoconferencing? With the Snap Camera app, you can add fun filters to your videocalls to lighten the mood. Installing Snap Camera on your Windows 10 computer is easy. Follow the steps below to start using this fun app during your videocalls:
Go to the Snap Camera website and click on the "Download Snap Camera" button.
Follow the steps on the screen to install the app.
Open Snap Camera and click 'Allow' to give permission to use your webcam.
Find a nice filter that suits your personality and click "Apply.
Open Microsoft Teams or another video conferencing app and select Snap Camera as your webcam.
Enjoy your videocalls with a fun filter!
1. Download Snap Camera
Download from: https://snapcamera.snapchat.com/
2. install the Snap Camera
After you download Snap Camera, you can install this software.
3. Open the Snap Camera software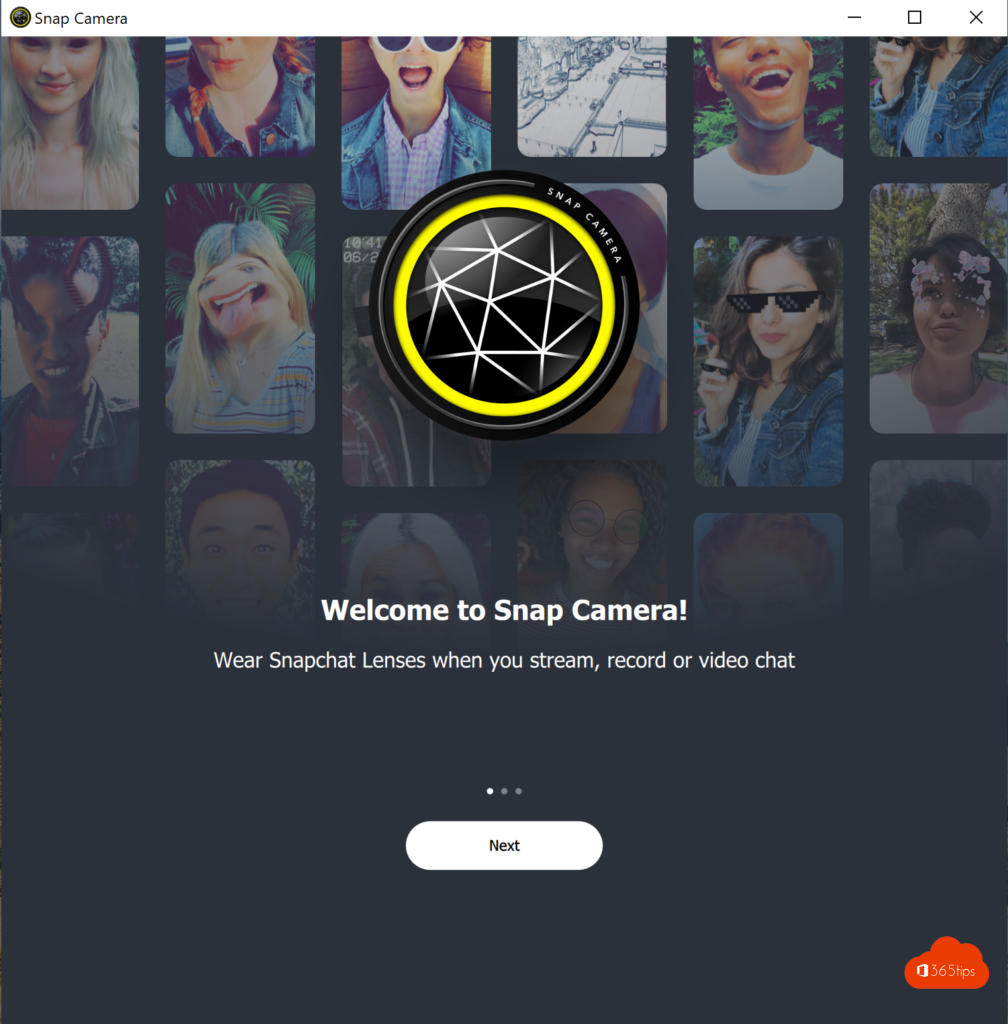 4. Adjust your camera settings
Press settings at the top right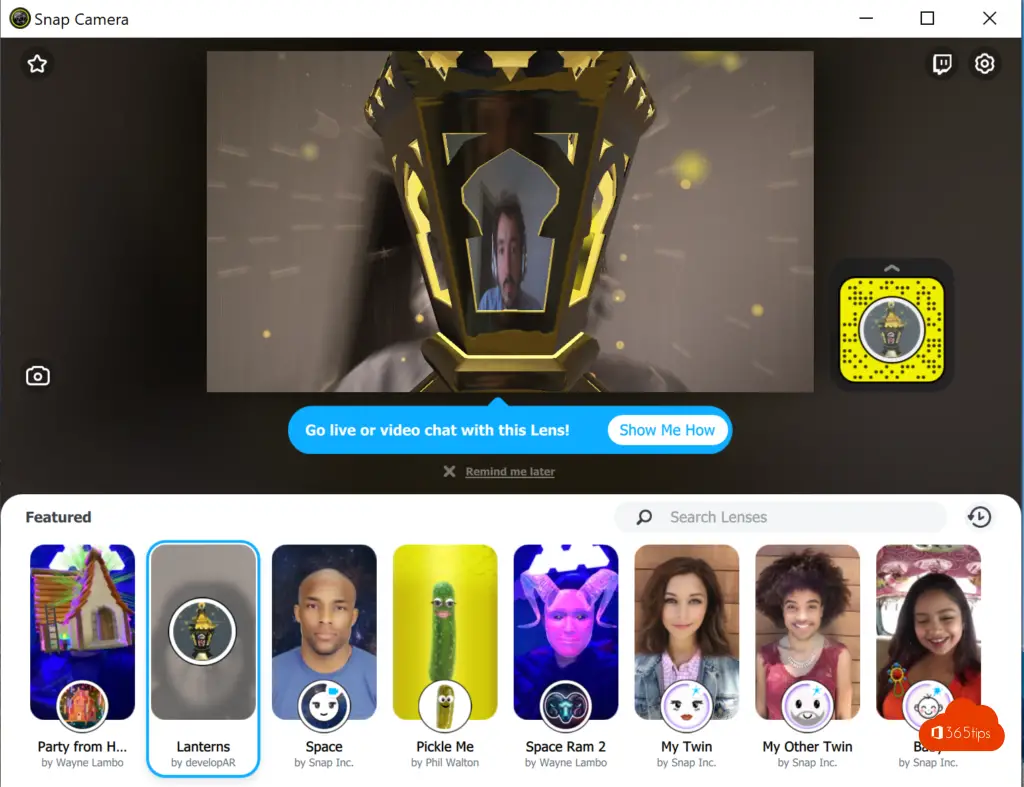 Then select your front camera from the list
5. Open Microsoft Teams
Choose a filter through the Snap Camera by clicking on the icon at the bottom right and choosing a fun filter.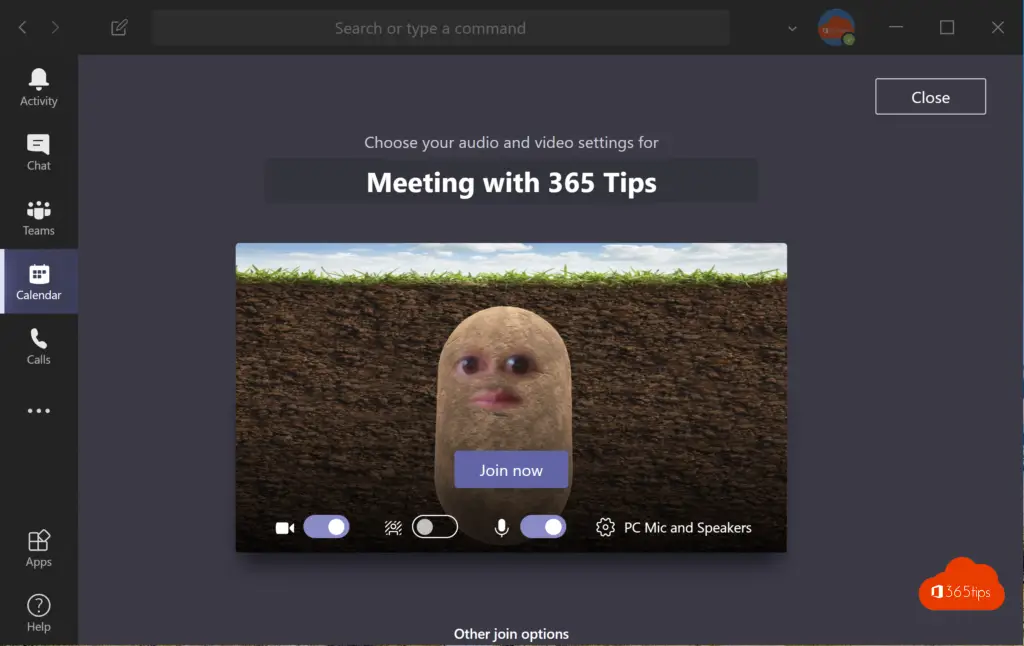 Also read
What's New in Microsoft Teams - Announcements!
Tutorial: All about Microsoft Teams breakout rooms !
100 Windows 10 backgrounds
Microsoft Teams - Video filters - April 2021 | ID: 65944
Video Formats - Full Screen in Microsoft Teams
Sending an email to a Microsoft Team - and vice versa (Video)
Tagged: Manual, Microsoft, Microsoft Outlook, Microsoft Teams manual, Microsoft Windows, Office 365 ProPlus, Sync