Personen uitnodigen om Teams gratis te gebruiken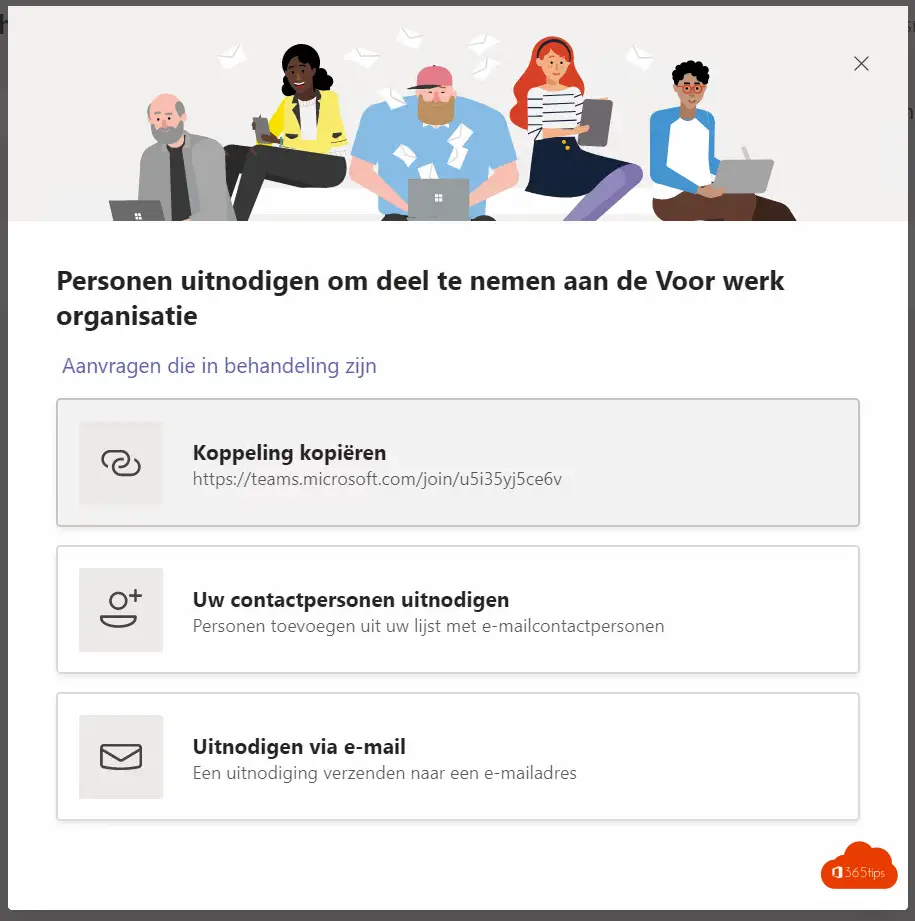 Wist je dat er een volledig gratis versie bestaat van Microsoft Teams voor professioneel, privé gebruik? Het Activatie proces heb ik in een eerder blogpost geschreven. In deze blog gaan we met deze gratis versie, geregistreerd met een outlook account aan de slag om vrienden, familie of collega's toe te voegen.
Als je op zoek bent naar connecteren en communiceren in de gewone versie van Microsoft Teams lees dan hier verder.
2. druk op organisatie beheren
3. Personen uitnodigen
4. Kies een van deze 3 opties
Koppeling kopieren
Uw contactpersonen uitnodigen
Uitnodiging via e-mail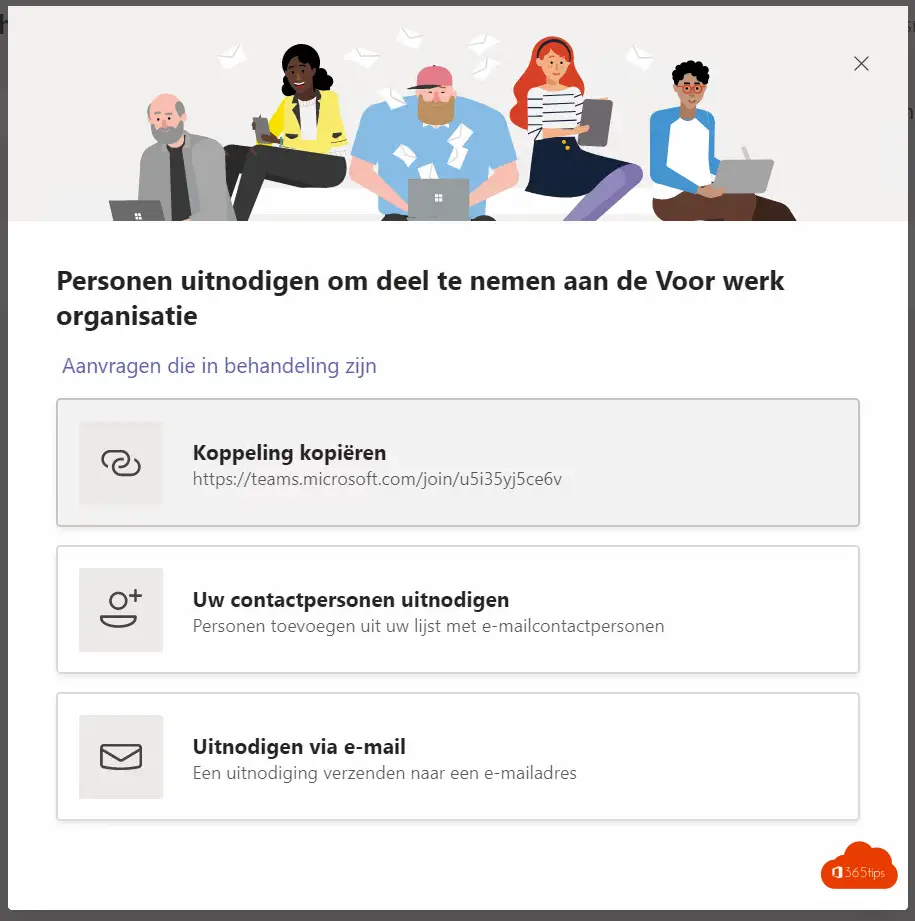 5. Uitnodiging via e-mail
Voer links het e-mail adres in, rechts de naam van je contactpersooon.
6. Je contactpersoon ontvangt een e-mail
7. Druk op join teams
8. De persoon die uitgenodigd is krijgt dit te zien
9. Klik op voor werk
voor werk is de team naam. Je kan best een mooi nieuw team maken of de namen aanpassen.
10. De gebruikers ervaring is geweldig!