🎥 Microsoft Teams: How to activate and use Cameo in PowerPoint Live?
Cameo is a new PowerPoint experience that seamlessly integrates your team's camera feed into your presentation, allowing you to customize how and where you want it to appear on your slides and offering layout recommendations for optimal viewing.
Teams | What is Cameo in PowerPoint Live?
Cameo in PowerPoint Live allows users to integrate the presenter's Teams-camera feed into PowerPoint presentations and customize how and where they want to appear on slides.
Cameo supports all the personalization features like any other Office graphic object, such as those offered by Images, Gifs and Shapes. This includes layering cameo between content, adding motion effects such as morph, changing styles and shapes.
How to activate Cameo for PowerPoint Live in Microsoft Teams?

Join a Teams meeting as a presenter from a Teams desktop client.

Click Share Tray to select/load a presentation with Cameo object already inserted and personalized in the PowerPoint slide.

As soon as Cameo is detected on a slide in PowerPoint Live, we automatically switch to the enhanced presentation experience with Cameo. On a Cameo slide, your Teams-camerafeed automatically appears fully embedded and customized in the PowerPoint Live slides. You can switch to other presenter modes or back to slide view at any time.

In addition, the power of Cameo also makes it possible to change real-time camera settings in Teams such as changing the background, camera source or automatically switching the presenter's live camera feed during "take control" in PowerPoint Live mode.
Source : Now in public preview: Cameo in PowerPoint Live at Teams - Microsoft Tech Community
Prerequisite to use new Teams-features?
Microsoft Teams public preview may allow new features to be usable faster in the tenant.
To do this, go to: Teams update policies - Microsoft Teams admin center
Then on the left side at Teams press -> Teams update policies.
Select the Global Policy and then select: follow office preview.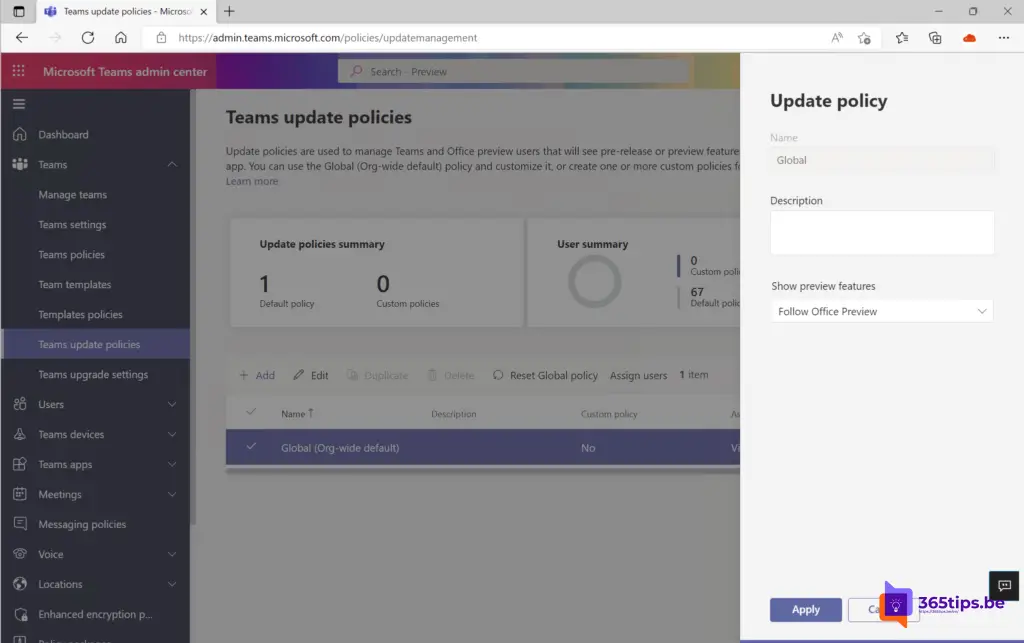 Release date of Cameo in PowerPoint Live
Feature ID: 87725
Added to roadmap: 6/6/2022
Last modified: 6/23/2022
Product(s): Microsoft Teams
Cloud instance(s): GCC, Worldwide (Standard Multi-Tenant), DoD, GCC High
Platform(s): Desktop
Release phase(s): General Availability

What's next on the roadmap?
New features arrive weekly via UserVoice in the Microsoft 365 Roadmap. Evolutions and new announcements can always be accessed via: microsoft.com/en-us/microsoft-365.
In this Microsoft 365 roadmap you can access information about Microsoft Teams but also about: Excel, Microsoft Edge, Forms, OneDrive, Stream, Visio, Whiteboard, etc. Be sure to check out this page: Microsoft 365 Roadmap | Microsoft 365.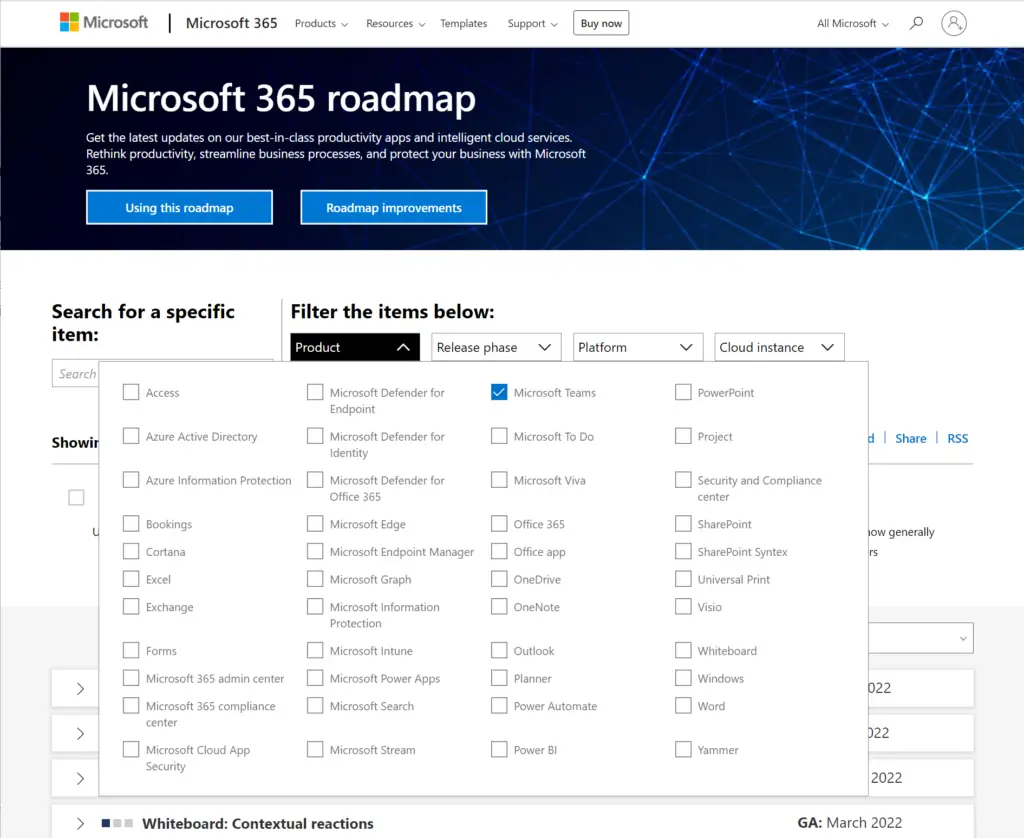 Also read
How to activate weatherman mode in Teams? [Presenter mode]
How to customize your background with your own image in Microsoft Teams?
This is the solution if you can't add anyone to a private channel in Microsoft Teams
Everything you need to know about breakout Rooms in Microsoft Teams
Microsoft Teams: Automatically terminate Teams meetings that remain open (Stale)
About the author