Een printscreen, screenshot of schermopname maken in Windows 10
Er bestaan verschillende manieren om een printscreen of schermafbeelding van je scherm te maken. In deze blog lees je hoe je makkelijk en snel printscreens kan verwerken in documenten of notities. In deze 2 uitgewerkte manieren kan je snel en efficiënt screenshots maken en publiceren, zonder extra tools te installeren met ingebouwde Windows 10 mogelijkheden.
Windows toets+ shift-S
Dit is de meest moderne manier om een screenshot te maken binnen Windows 10.
Druk op de Windows toets + shift + S
De bovenste balk komt tevoorschijn.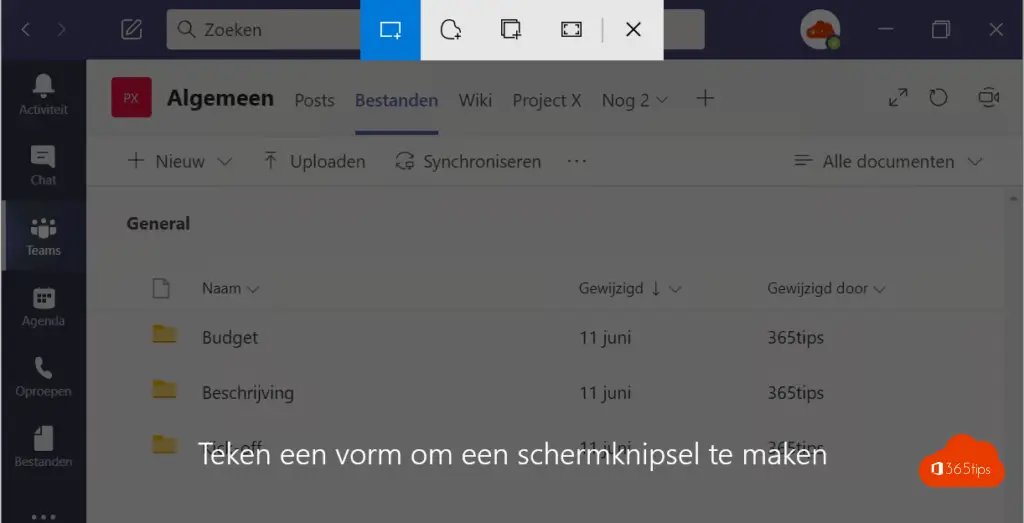 Selecteer een van de onderstaande mogelijkheden:
Rechthoekig knipsel
Vrije vorm-knipsel
Vensterknipsel
Volledig scherm-knipsel
Nadat je deze schermopname hebt gemaakt verschijnt: Knipsel opgeslagen op het klembord. Nu kan je dit gewoon plakken waar je het nodig hebt.
Een printscreen maken op een eenvoudige manier
, maar met mindere snellere verwerkingsmogelijkheden. Druk op de PRINT-SC toets op je toetsenbord. Deze toets staat vaak op deze plaats in de onderstaande afbeelding.
Nadat je deze print-screen hebt gemaakt kan je deze schermopname plakken via CTRL-V in bijvoorbeeld Microsoft Word, Powerpoint of MS Paint.
Een schermopname maken?
Naast screenshots is het ook mogelijk om een opname te maken met ingebouwde Office 365 software. Je hebt wel PowerPoint nodig van Office 365. Dat lees je in deze aparte blogposts.

Schermopnames binnen Office 365 via Microsoft PowerPoint
Andere blogposts
Sneltoetsen in OneNote voor Windows 10
Sneltoetsen Microsoft Teams
Meldingen van Microsoft Teams aanpassen
Zoeken in Microsoft Teams & zoekbalk commando's
90 blogs over Microsoft Teams!