Out of office instellen in office 365! Online of in Outlook 2016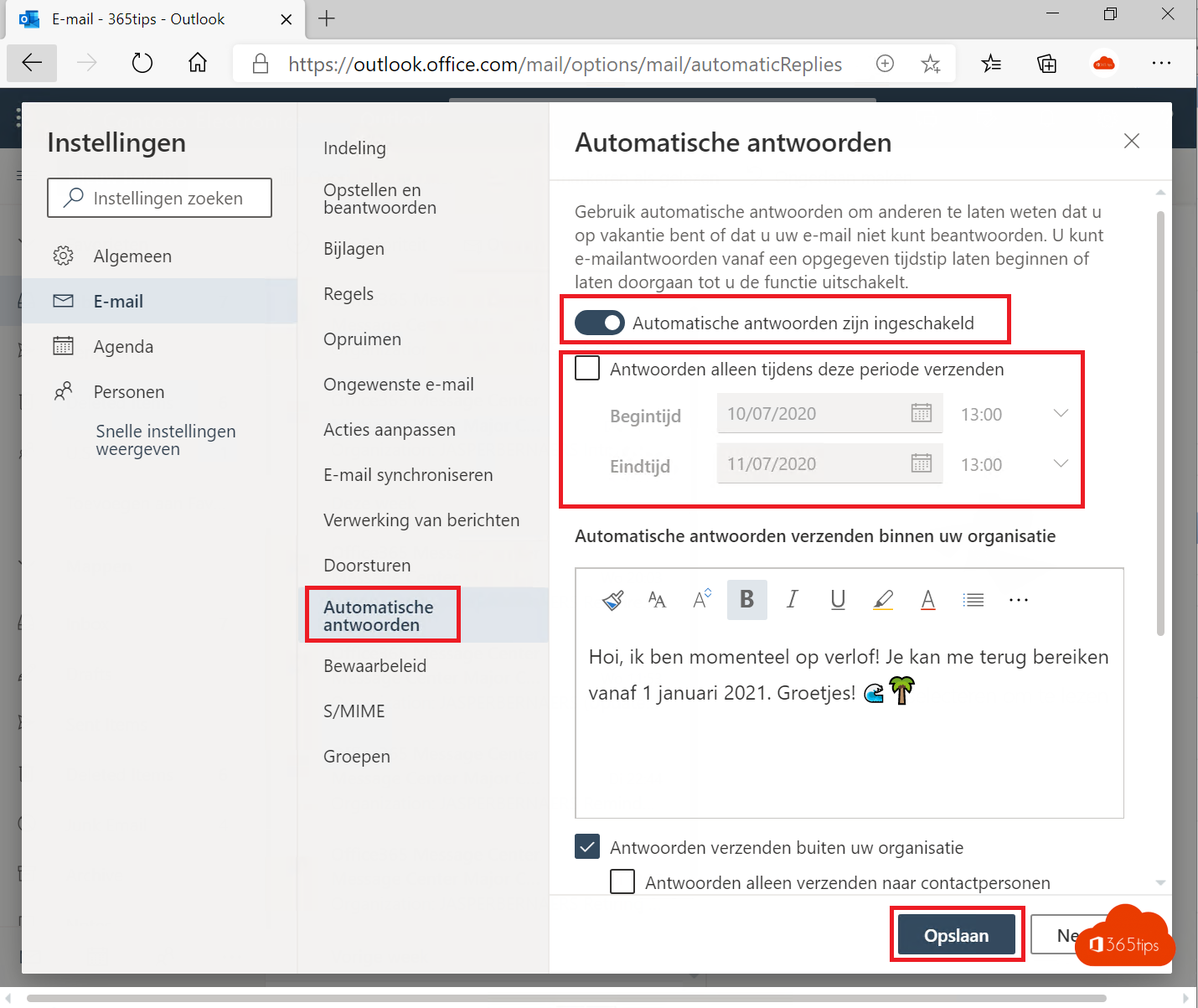 Tijd voor vakantie! Is je Out of office al ingesteld? Gebruik je Office 365 binnen je organisatie dan kan je super makkelijk je Out-of-office of automatische antwoorden via e-mail instellen via onderstaande tip.
Zoek je naar een Out of Office voor een gedeelde mailbox? -> Instructies hier
Begin in Outlook Online
Surf naar https://outlook.office.com
Klink rechtsbovenaan op instellingen – vervolgens onderaan op 'Alle Outlook-instellingen weergeven'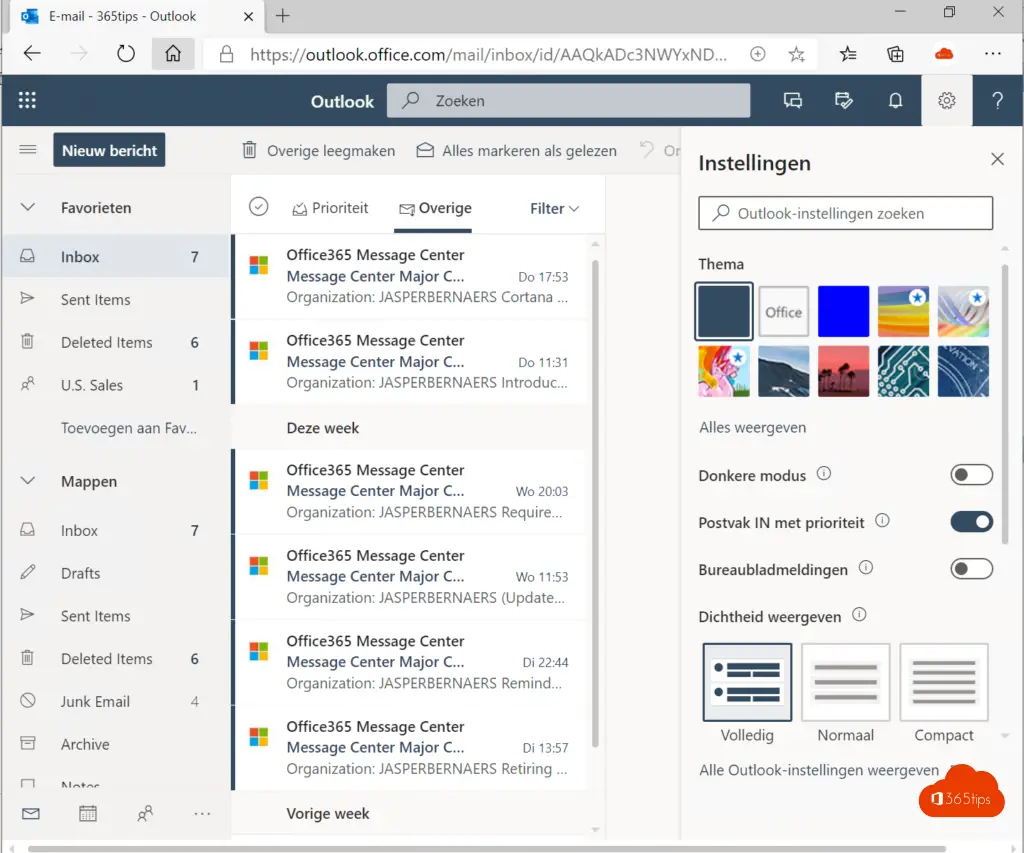 Automatisch antwoord instellen in OFfice 365 Online
Druk aan de linkerkant op E-mail
Selecteer automatisch antwoorden
Schakel "Automatische antwoorden zijn ingeschakeld in"
Selecteer de periode van je verlof, of afwezigheid
Kies een persoonlijke boodschap, en druk op op opslaan!
Vanaf nu ben je automatisch afwezig 😉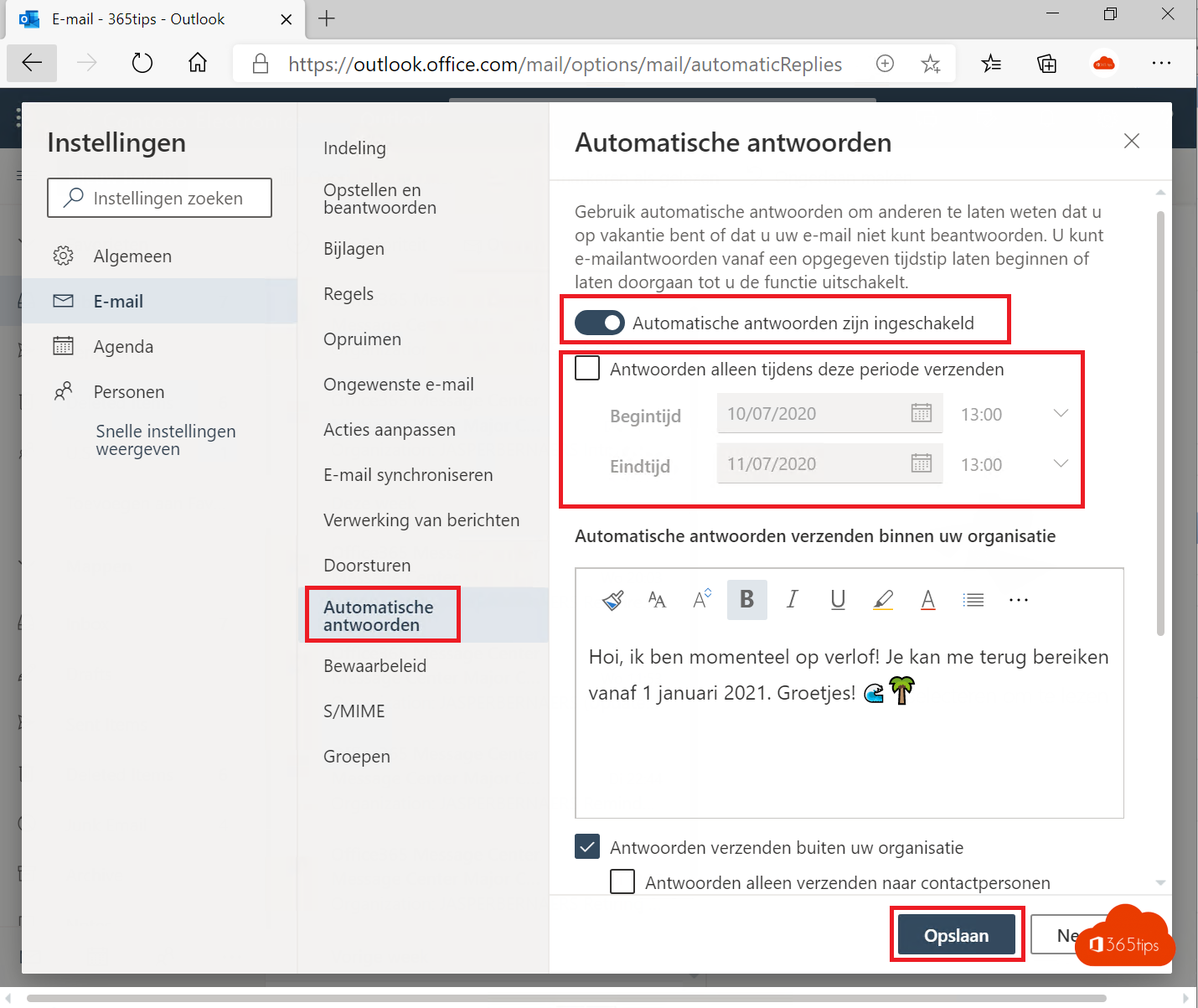 Geniet van je vakantie! Lees ook:
Login to Microsoft Office 365
Hoe Multi-Factor Authenticatie (MFA) activeren in Office 365
Coole Microsoft Teams achtergronden