Versiegeschiedenis in Microsoft OneDrive, SharePoint of Teams
Versiegeschiedenis of version history laat toe om een vorige versie van een document te herstellen. Voor juni 2020 was het niet mogelijk om versies terug te zetten via je verkenner. Enkel via je webbrowser in OneDrive Online, of SharePoint of Teams.
In deze 3 stappen lees je hoe je dit kan realiseren via je verkenner. Want Windows verkenner is en blijft een plaats waarin we vaak navigeren naar office 365 bestanden.
Open je OneDrive, of gesynchroniseerde Microsoft Teams site in je verkenner
Heb je nog geen OneDrive of Microsoft Teams gesynct? Dat kan je via deze blog: Microsoft teams Synchroniseren met windows verkenner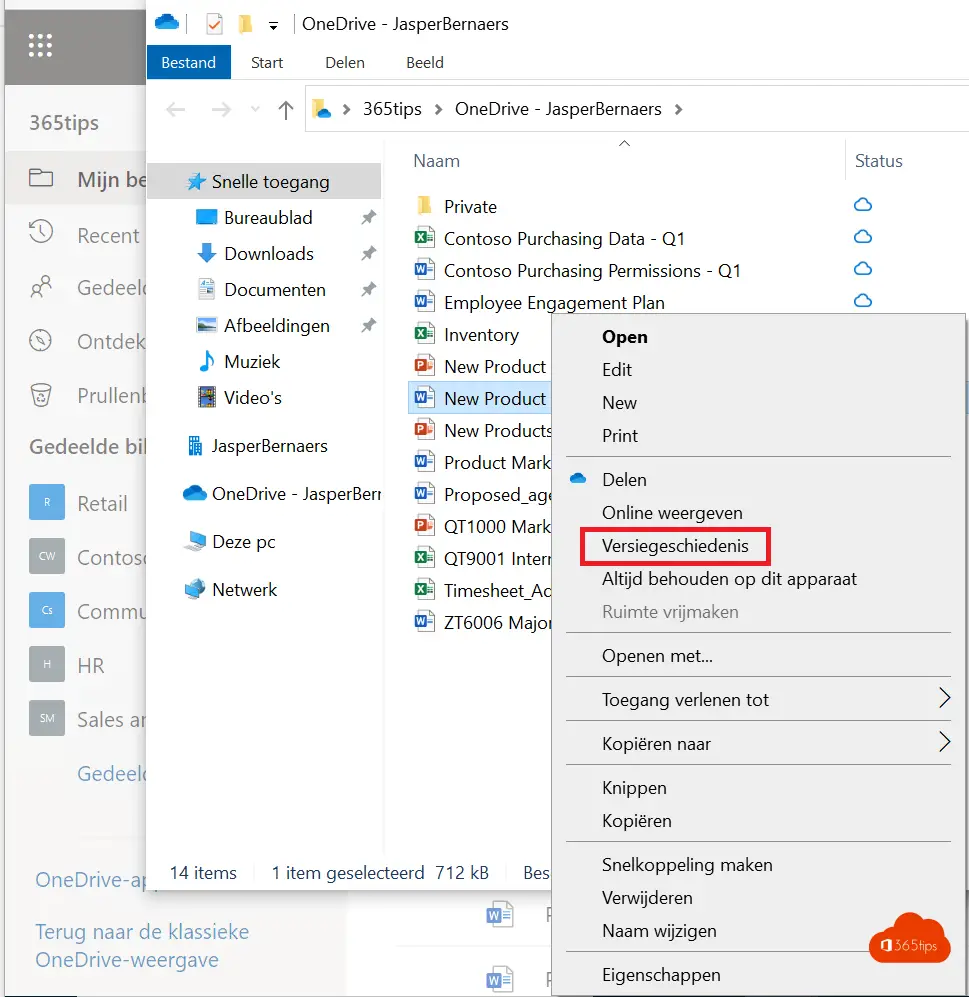 Klik met de rechtermuisknop op het document
Druk vervolgens op Versiegeschiedenis OF Version History
Selecteer de juiste versie naar waar je wenst te herstellen OF Download eerste de 'oude' versie om geen fouten in herstellen te maken.
Tip: Andere bestanden kan je ook herstellen, het moeten niet altijd Word, Excel of PowerPoint bestanden zijn.
Andere OneDrive & Teams tips?
Hoe bestanden delen in Office 365 best-practise | Praktische tips over OneDrive hier | Of 20 blogs.