Emoji's GIF's of stickers in Microsoft Teams!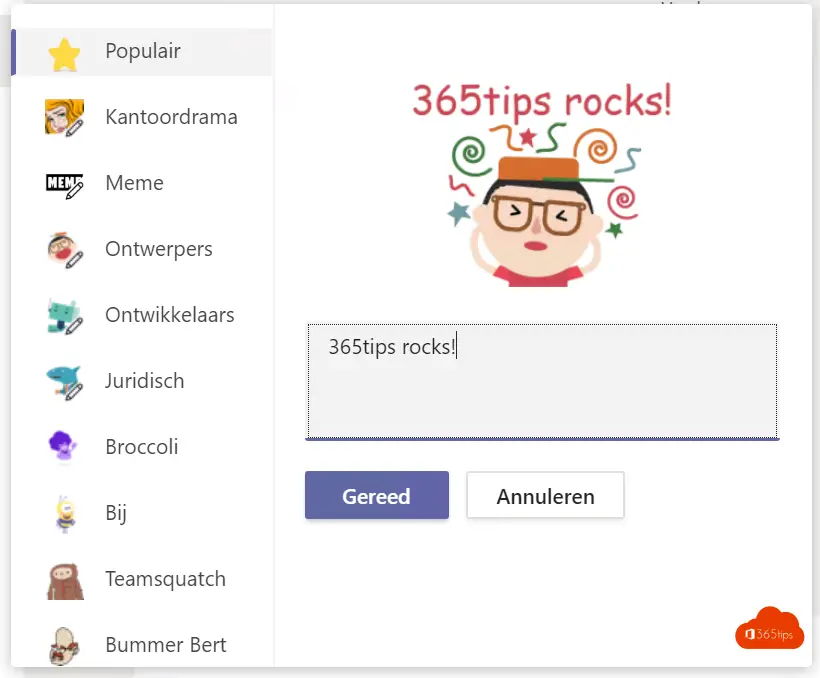 Je dag opfleuren met leuke ingebouwde mogelijkheden in Microsoft Teams start met… emoji's, Gifs en stickers! In deze post lees je hoe je hiermee aan de slag kan gaan.
1. Stuur een emoticon via chat💬
Open je Teams applicatie of surf naar teams.microsoft.com
Open je Chat venster via de linkerzijde
Druk onderaan op het 4de icoontje, Emoji.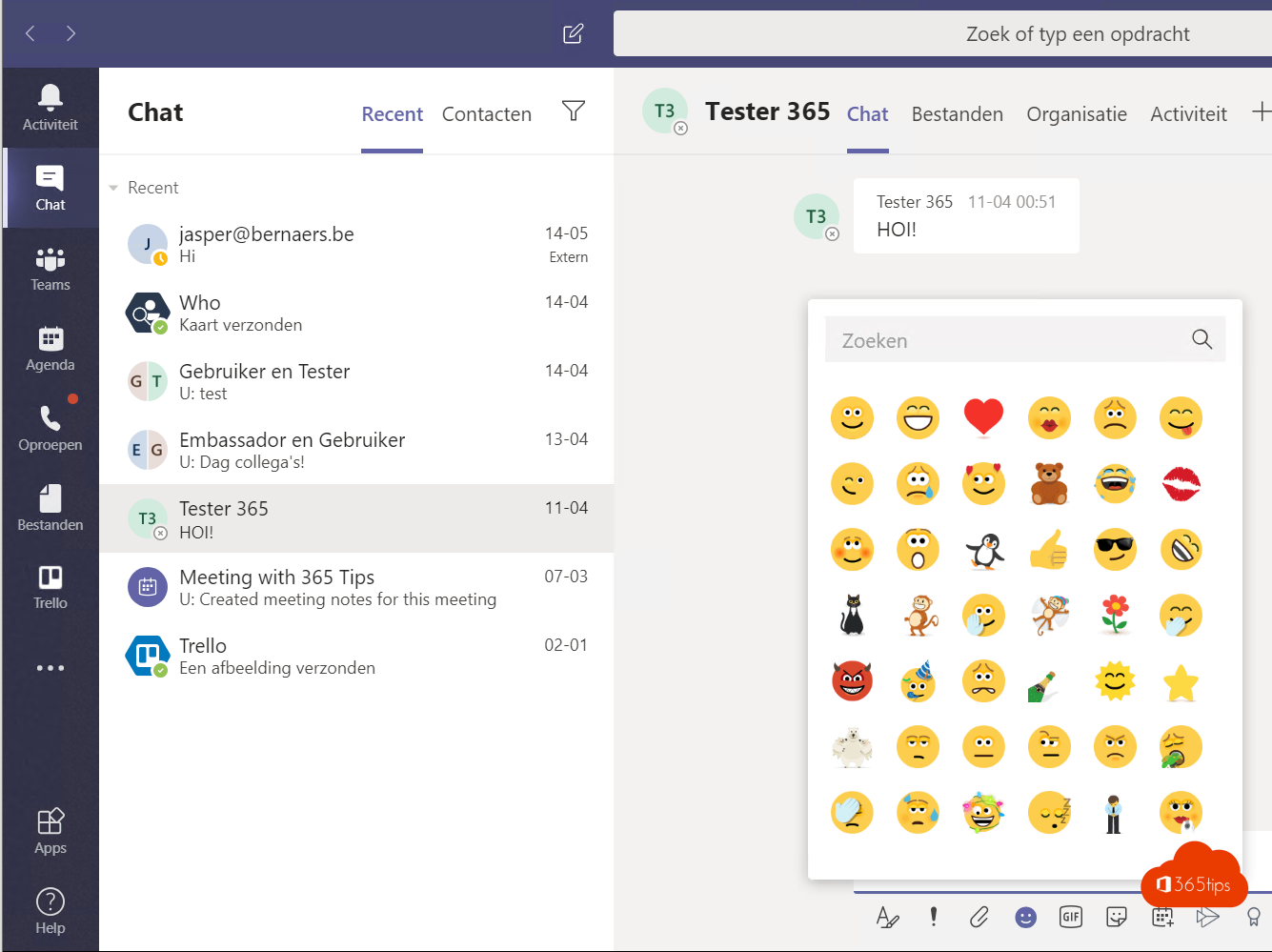 2. Verstuur een GIF via chat
druk onderaan op GIF
Zoek naar een gewenste GIF
Druk op verzenden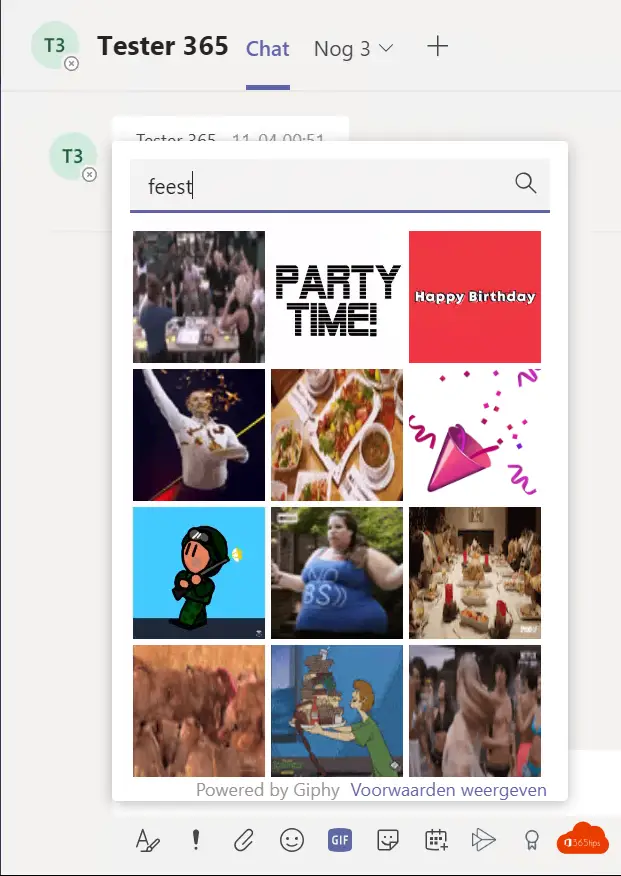 3. Verstuur een sticker via chat
Klik op sticker zoals in deze afbeelding
Selecteer een leuke sticker
Personaliseer deze met je eigen tekst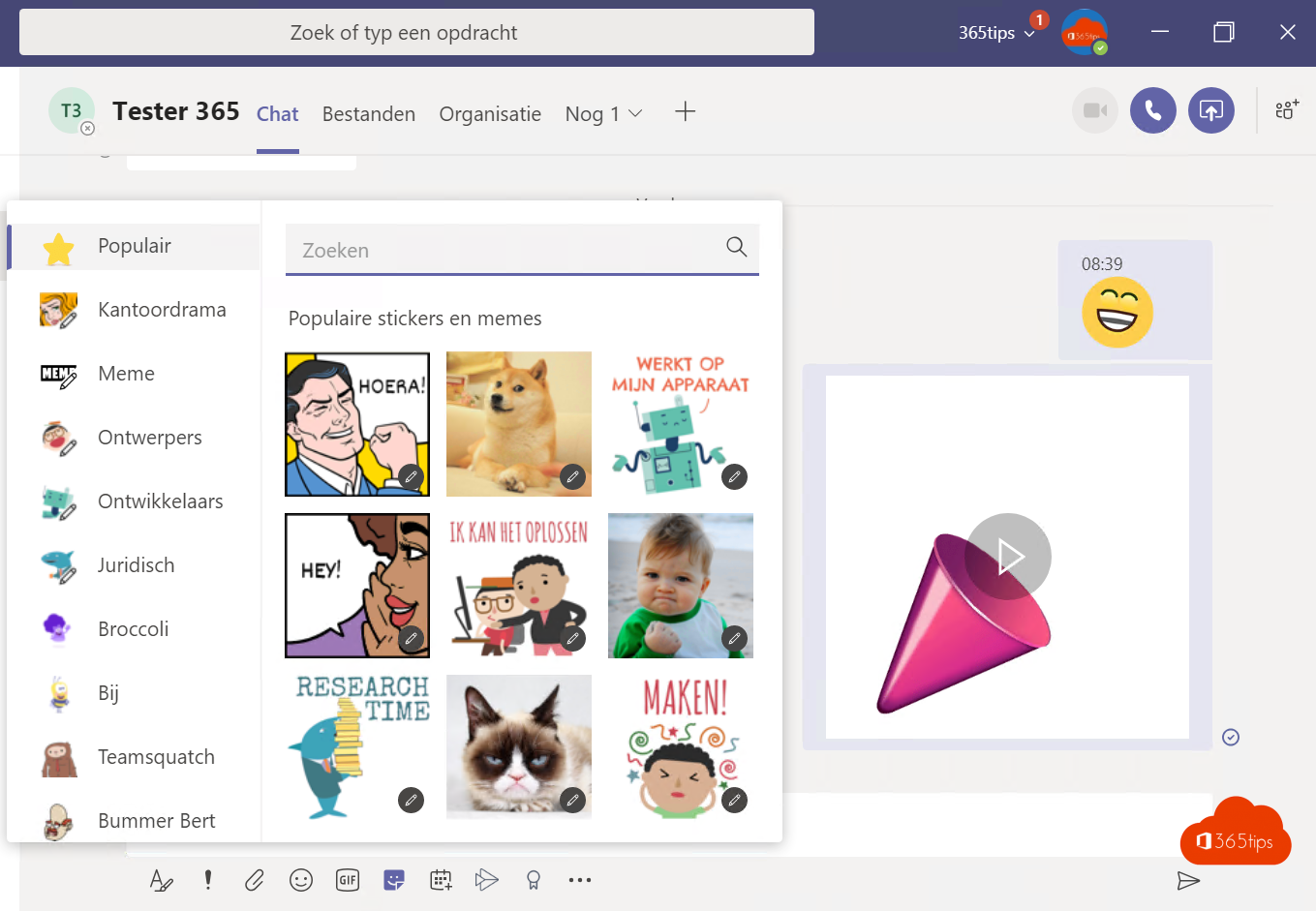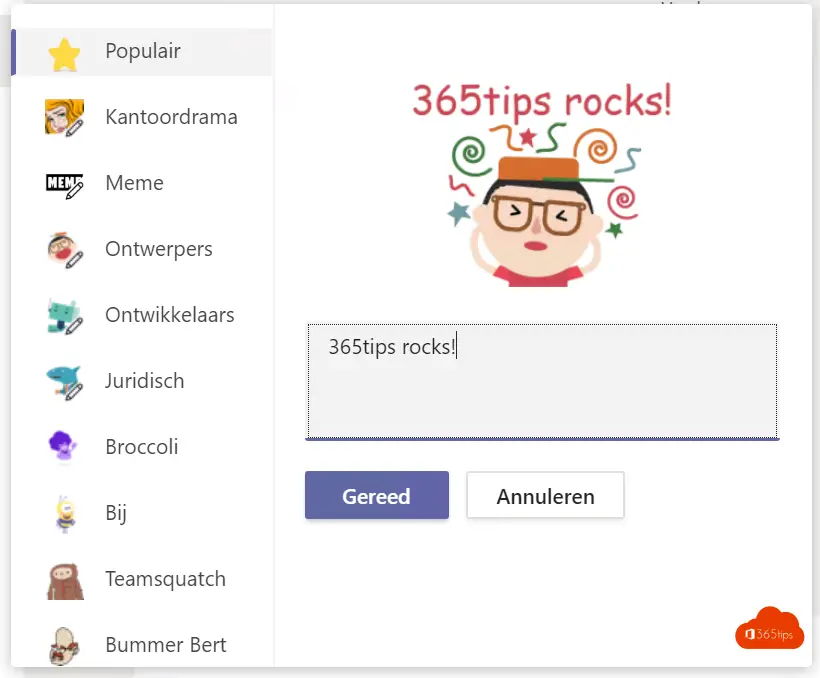 GIFS Activeren in Microsoft Teams
Navigeer naar: https://admin.teams.microsoft.com/policies/messaging
Open de global Policy – Activeer Gifs / Giphys in conversation.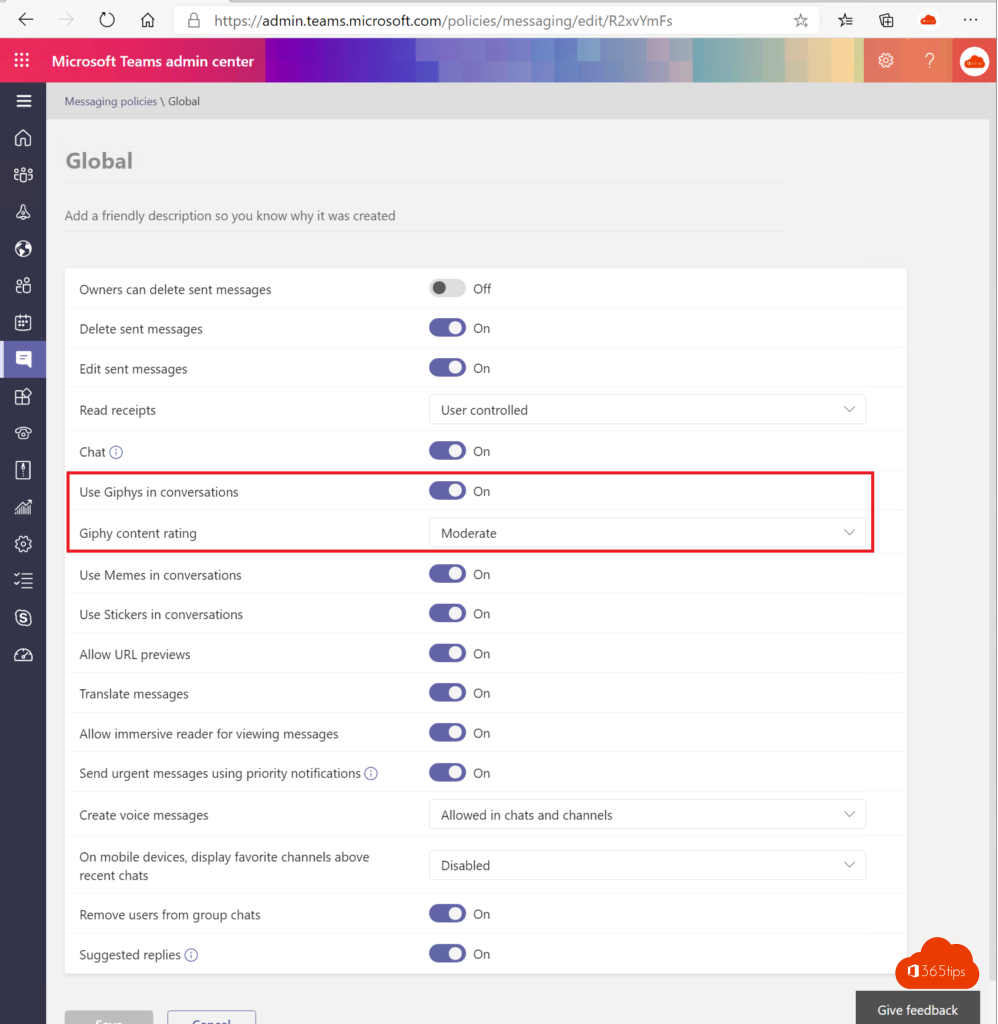 Andere leuke weetjes?
Star Wars background Microsoft Teams
10 leuke Microsoft Teams achtergronden
LEGO Microsoft Teams achtergronden instellen?!
Snapchat filters in Microsoft Teams gebruiken?
Ikea achtergronden instellen in Microsoft Teams
Microsoft Teams achtergrond aanpassen met je eigen afbeelding
15 handige Microsoft Teams tips en tricks!
Microsoft Teams – Steek je hand op!