Software Update: Download SQL Server Management Studio 18.11.1 (SSMS)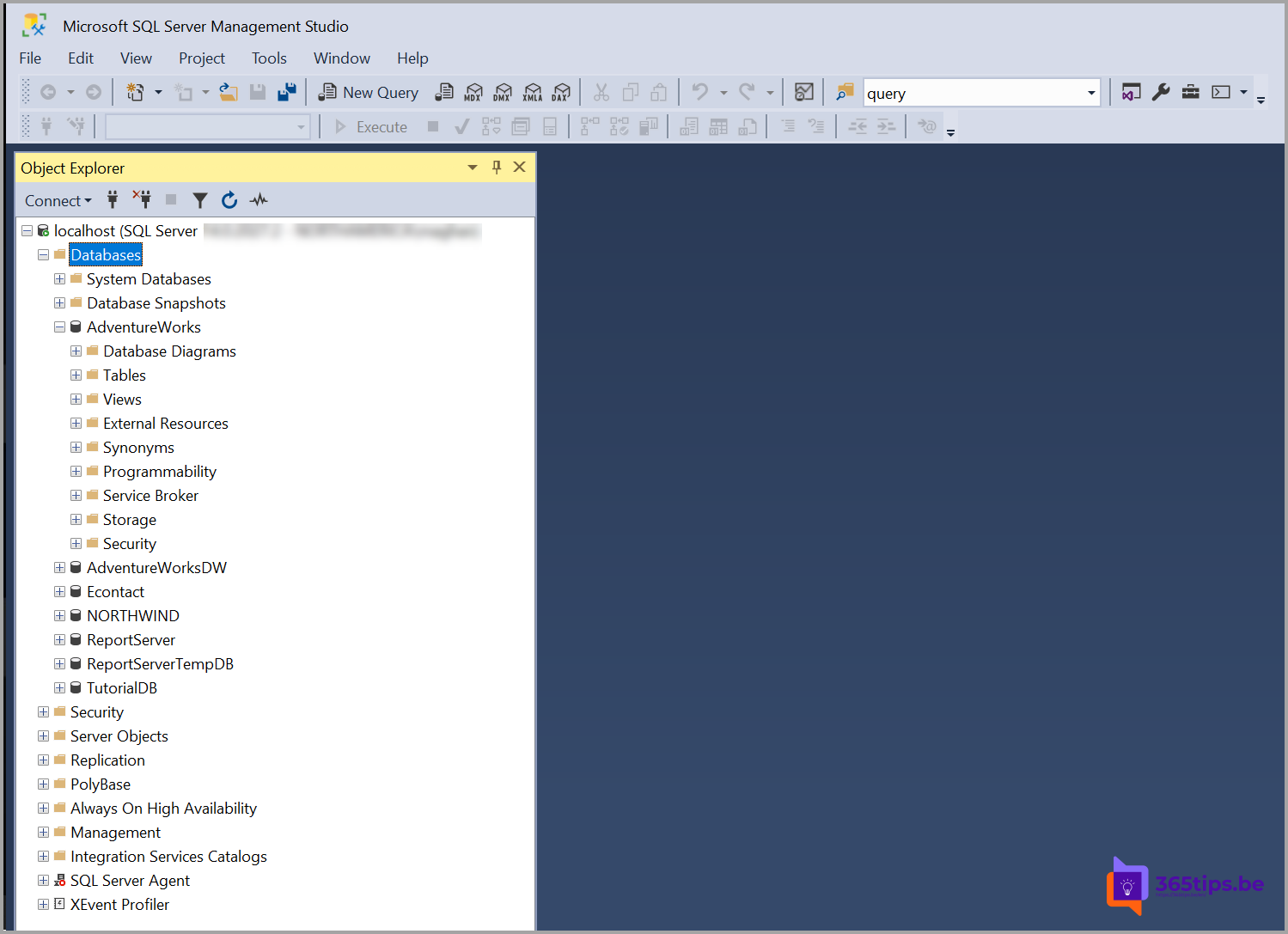 SQL Server Management Studio (SSMS) is an integrated environment for managing any SQL infrastructure, from SQL Server to Azure SQL Database. SSMS provides tools for configuring, monitoring and managing SQL Server and databases. Use SSMS to deploy, monitor and upgrade the data layer components used by your applications, and to build queries and scripts.
You can use SSMS to search, design and manage your databases and data warehouses wherever they are - on your local computer or in the cloud.
SMS version 18.11.1
SSMS 18.11 is the latest version available to the public (GA). If you have an earlier GA version of SSMS 18 installed, installing SSMS upgrades it to 18.11.1.
Release number: 18.11.1
Build number: 15.0.18410.0
Release date: March 08, 2022
Download SQL Server Management 18.11.1 or newer
Also read
How to install PowerToys in Windows 11?
These are the 25 most-used, best free software packages of 2022 to download
Tutorial: download and install Microsoft Edge web browser for macOS
Download and install Google Meet on your Windows computer
Tutorial: How to download Microsoft Azure storage explorer.
About the author
Tagged: Manual