Nieuw! Microsoft Forms voor Polls in Microsoft Teams!
Recent aangekondigd! Microsoft forms in Microsoft Teams.
Gebruik je Doodle, Polly of een andere oplossing om een bevraging te doen in Microsoft Teams? Gebruik beter Microsoft Forms!
Dit is beter geïntegreerd in Teams en heeft leuke voordelen ten op zichte van de andere platformen. Sneller en makkelijker delen, een icoontje in de chat. Snel een poll starten in de chat..
In deze blog een praktische voorstelling!
Aan de slag in Microsoft Teams – In de web versie
Surf naar: https://teams.microsoft.com/
Druk onderaan op Forms.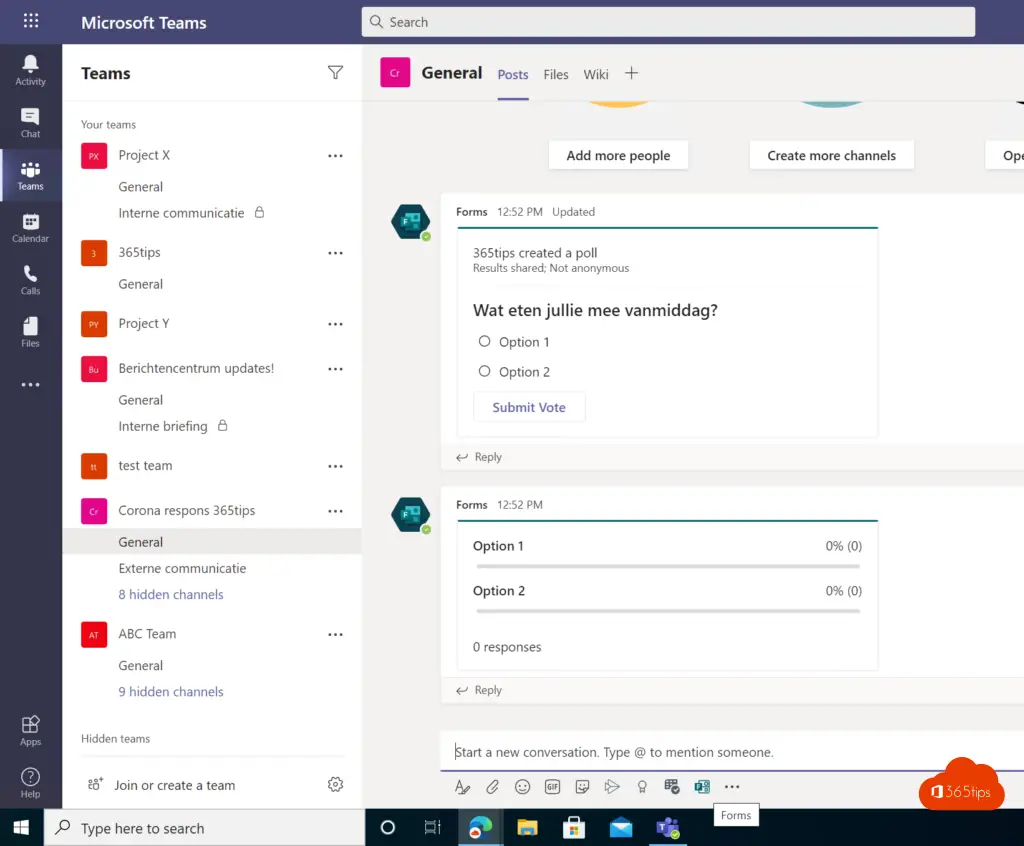 Bouw je vragenlijst.. Zoals je deed bij Forms online, of een andere oplossing.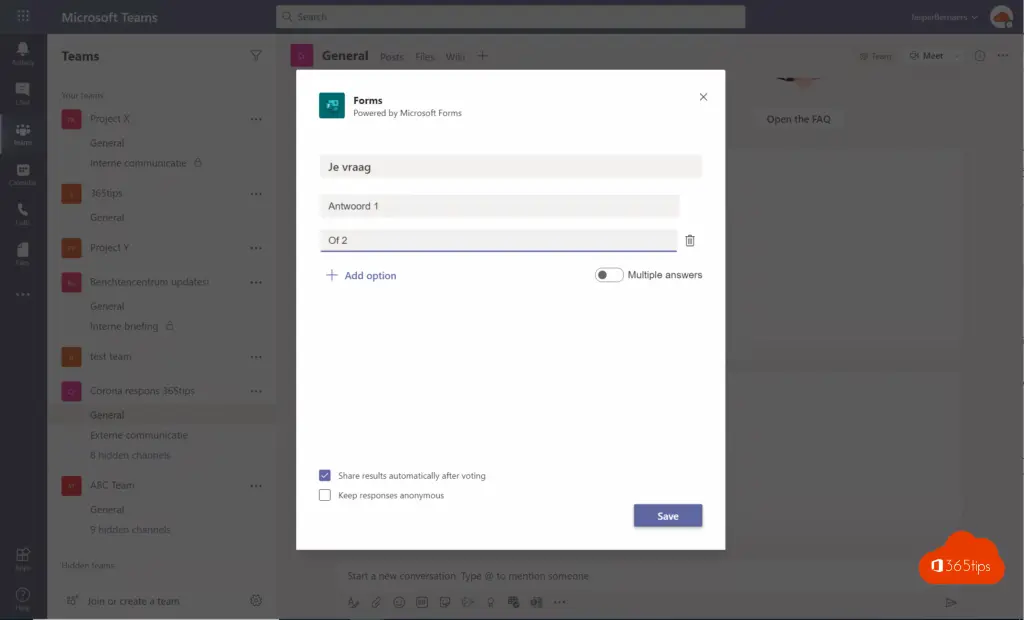 Druk op opslaan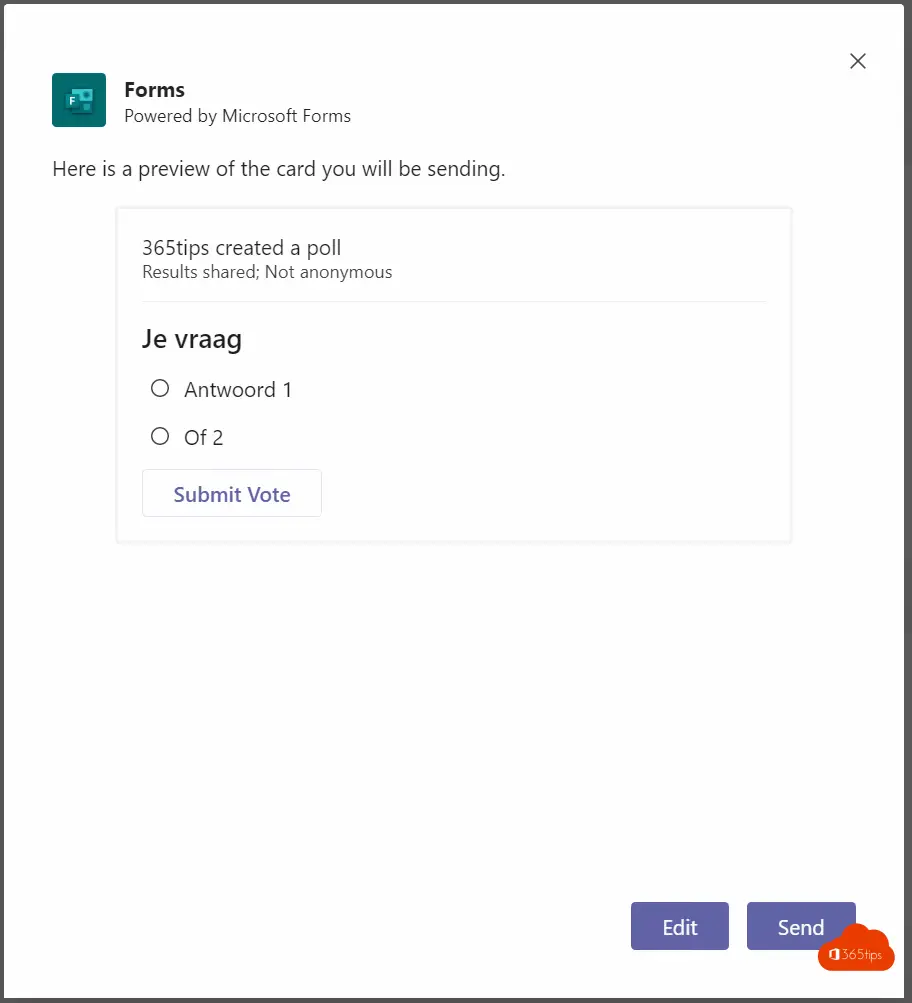 Aangemaakt!
Iedereen in he team kan stemmen.
Je kan ook een Poll aanmaken in de chat van de vergadering.

Aan de slag via de Microsoft Teams Client?
Helaas nog niet mogelijk op 19 november.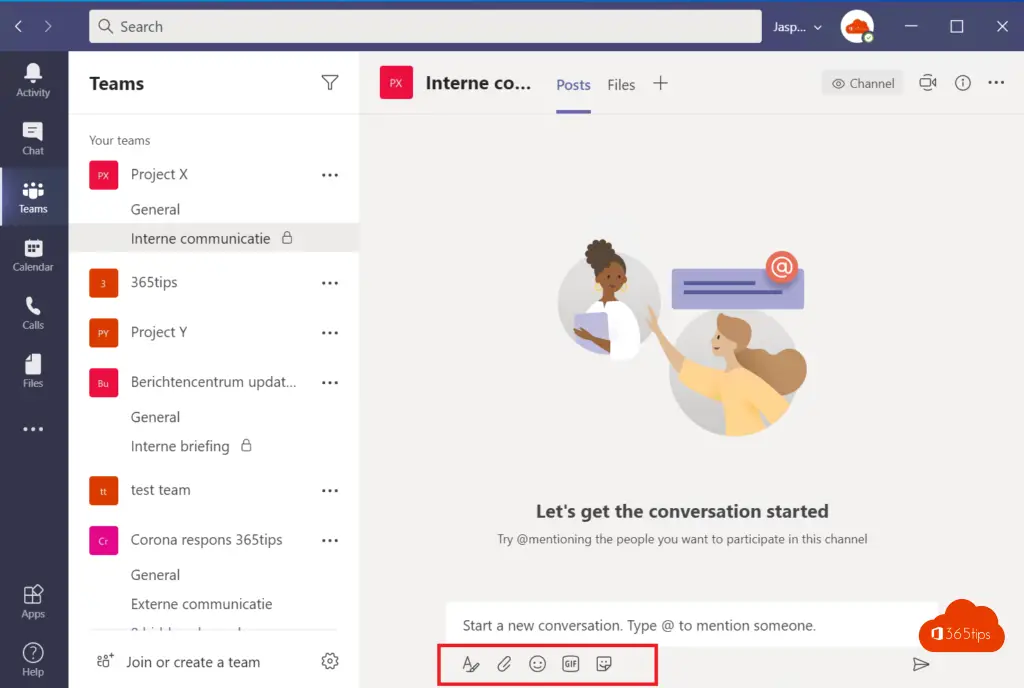 Een demo van Microsoft.
Bron: https://techcommunity.microsoft.com/t5/microsoft-forms-blog/microsoft-forms-brings-polls-to-teams-meetings/ba-p/1886317
Andere blogs
Alles over Microsoft Forms in Microsoft Teams – VIDEO
Microsoft Teams Governance plan van aanpak
Teams gast toegang uitschakelen voor één Team zonder PowerShell
Office 365 in het onderwijs – Een klas inrichten – Startersgids
Een nieuw Team aanmaken via de ingebouwde sjablonen! (templates)