Microsoft Teams downloaden en installeren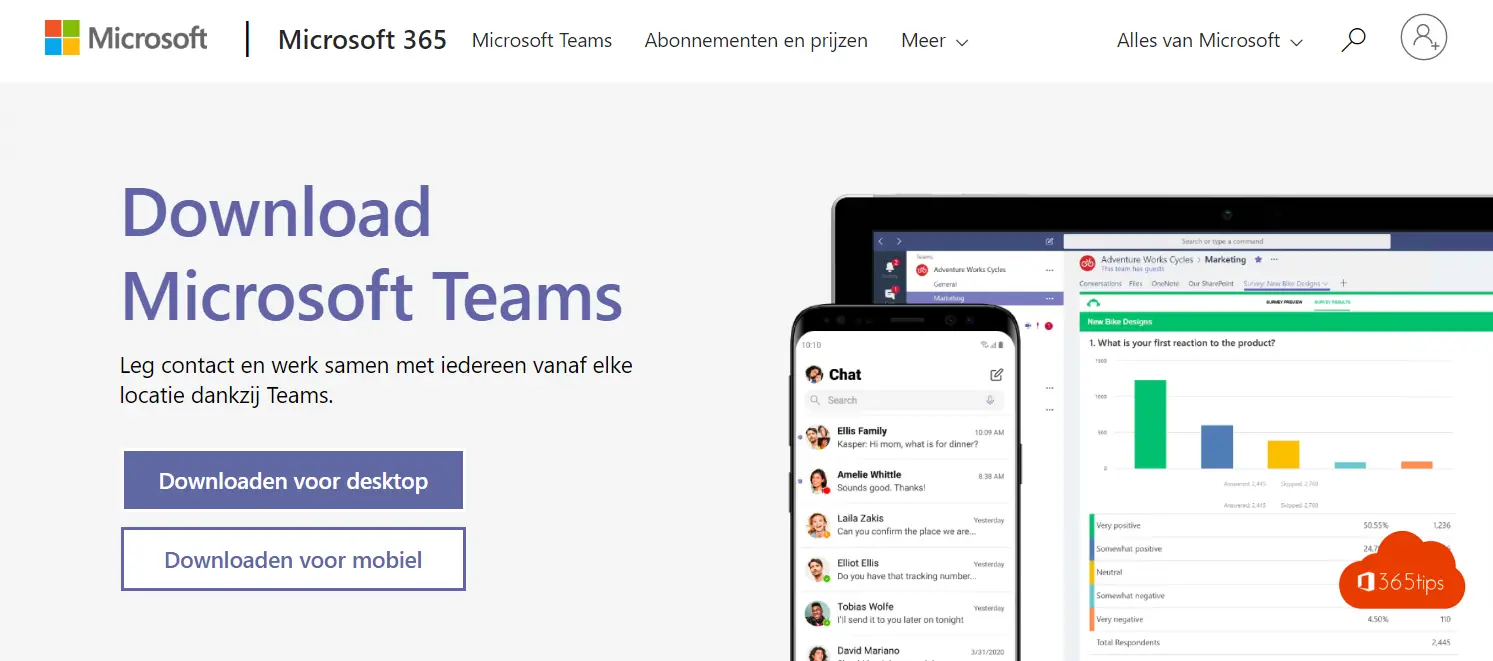 Hulp nodig om Microsoft Teams te installeren? Dan ben je aan het juiste adres! De installatie is eenvoudig via deze blogpost.
Wist je dat je Microsoft Teams ook kan installeren op MacOSX, iOS, Android, Linux en Ubuntu. Daarnaast is het mogelijk om Microsoft Teams in je webbrowser te gebruiken via https://teams.microsoft.com
1. Downloaden via je webbrowser
Zonder in te loggen op Teams -> Navigeer naar https://teams.microsoft.com
Klik op de Windows-app downloaden.
2. Downloaden als je al bent ingelogd
Navigeer naar https://teams.microsoft.com
Klik links onderaan op het download icoon
3. Via de Microsoft Website
Navigeer naar: Microsoft Website
Desktop applicatie downloaden op je laptop of computer via de: Desktop applicatie
Mobiele applicatie installeren op iOS of Android: Mobiele applicatie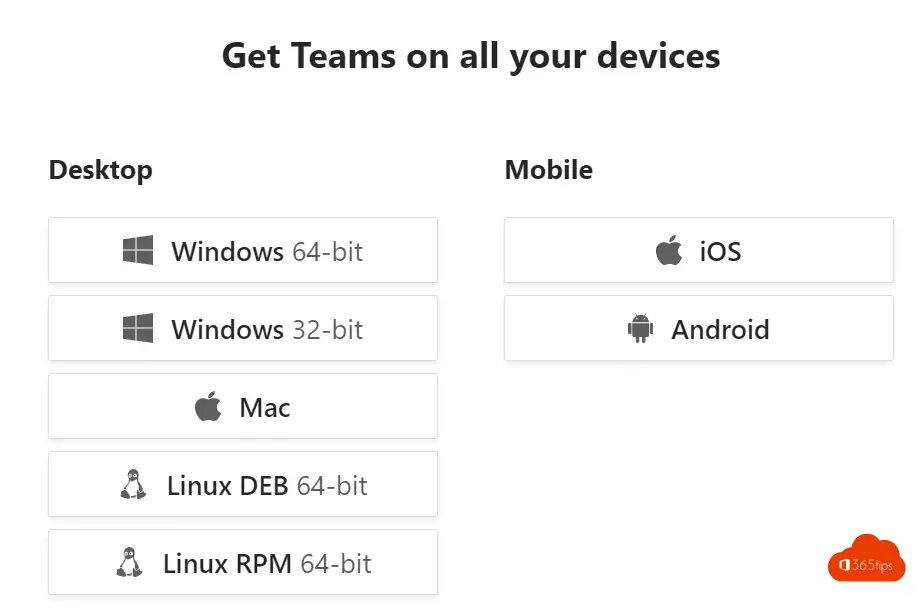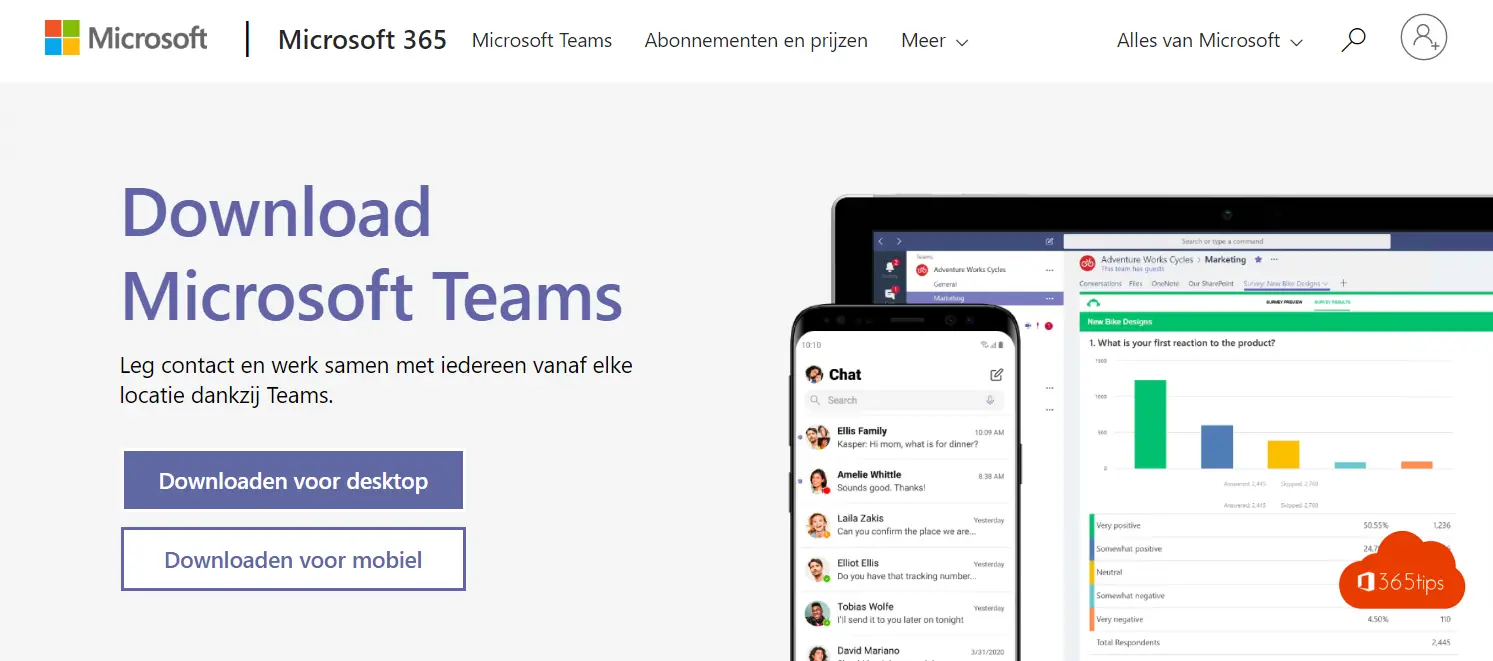 4. Via de Apple App Store
Navigeer naar de Apple Store via je iPhone of ipad. Zoek naar Microsoft Teams applicatie. Druk op installeren en log met je Apple ID en je wachtwoord in.

Of via deze directe link.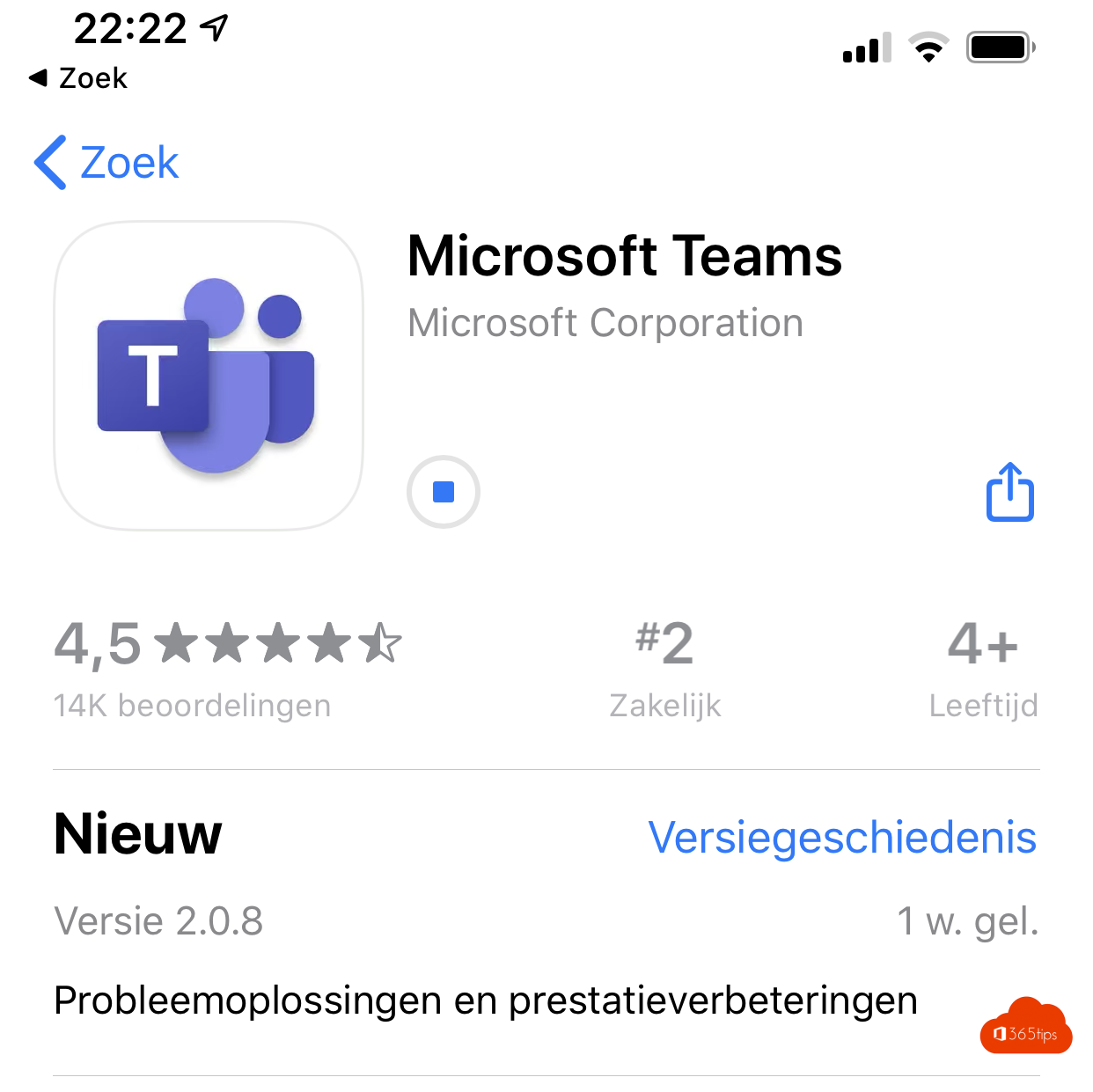 5. Via Google play
Zoek Microsoft Teams in de Google Play Store
Installeer de applicatie
Directe link: Google Play
Microsoft Teams voor Mac
Microsoft Teams op je Macbook met MacOSX kan je installeren via:
Surf naar https://teams.microsoft.com
Klik links onderaan op het download icoon
Lees ook
Automatisch opstarten van Microsoft Teams uitschakelen?
Hoe bestanden delen in Office 365
Basis handleiding voor Microsoft Teams
Deelnemen aan Teams vergadering zonder een Microsoft account