Microsoft Teams – Steek je hand op!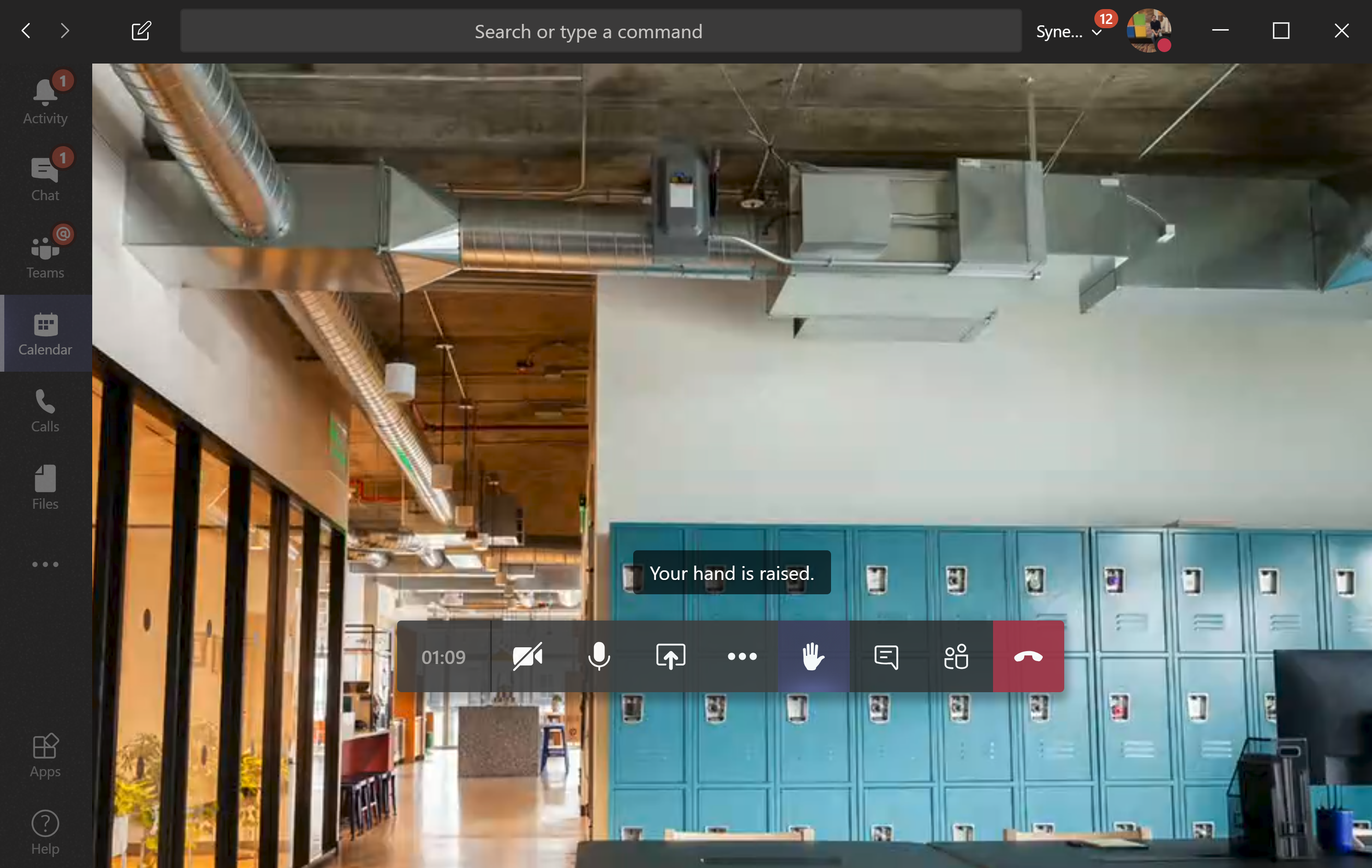 Microsoft Teams bestaat 3 jaar deze week! En dat moet gevierd worden met 2 geweldige nieuwe aankondiging waar iedereen zit op te wachten.
Steek je hand op! = Gelanceerd!
Steek je hand op (virtueel) in Teams-vergaderingen wanneer je iets te zeggen hebt. Pardon?!
Met deze nieuwe functie 'hand opsteken, of steek je hand op' in Microsoft Teams kunnen deelnemers aan de andere mensen in de vergadering laten zien dat ze willen spreken.
Dit maakt het makkelijker om actief deel te nemen aan grote vergaderingen.

Iedereen ziet een visuele hint in de videofeed van de deelnemer, evenals in de deelnemerslijst.
Iedereen kan je hand die je opsteekt omlaag halen (weghalen) door op dezeflde knop te drukken als de activatie.
UPDATE: Deze feature komt er aan begin mei!
Multiwindow / in meerdere venters werken
Een 2de feature is in meerdere teams versies werken..
Multiwindow-mogelijkheid biedt gebruikers de mogelijkheid om chats, vergaderingen, oproepen of documenten in afzonderlijke vensters te laten verschijnen.
Wanneer deze feature komt is helaas nog onduidelijk. Deze zou er al moeten zijn maar er is nog niemand die een officiele release datum heeft gezien.
Raise your hand voor mobiele toestellen
iPad, iOS, Android ondersteunen vandaag nog geen raise your hand. Blijkbaar is de vraag tot nu ook minimaal. Stemmen kan via hier!
Aankondiging op de roadmap April 2020
Lees ook 100+ andere teams blogs.