Azure Active Directory Self-Service Password Reset (SSPR) inschakelen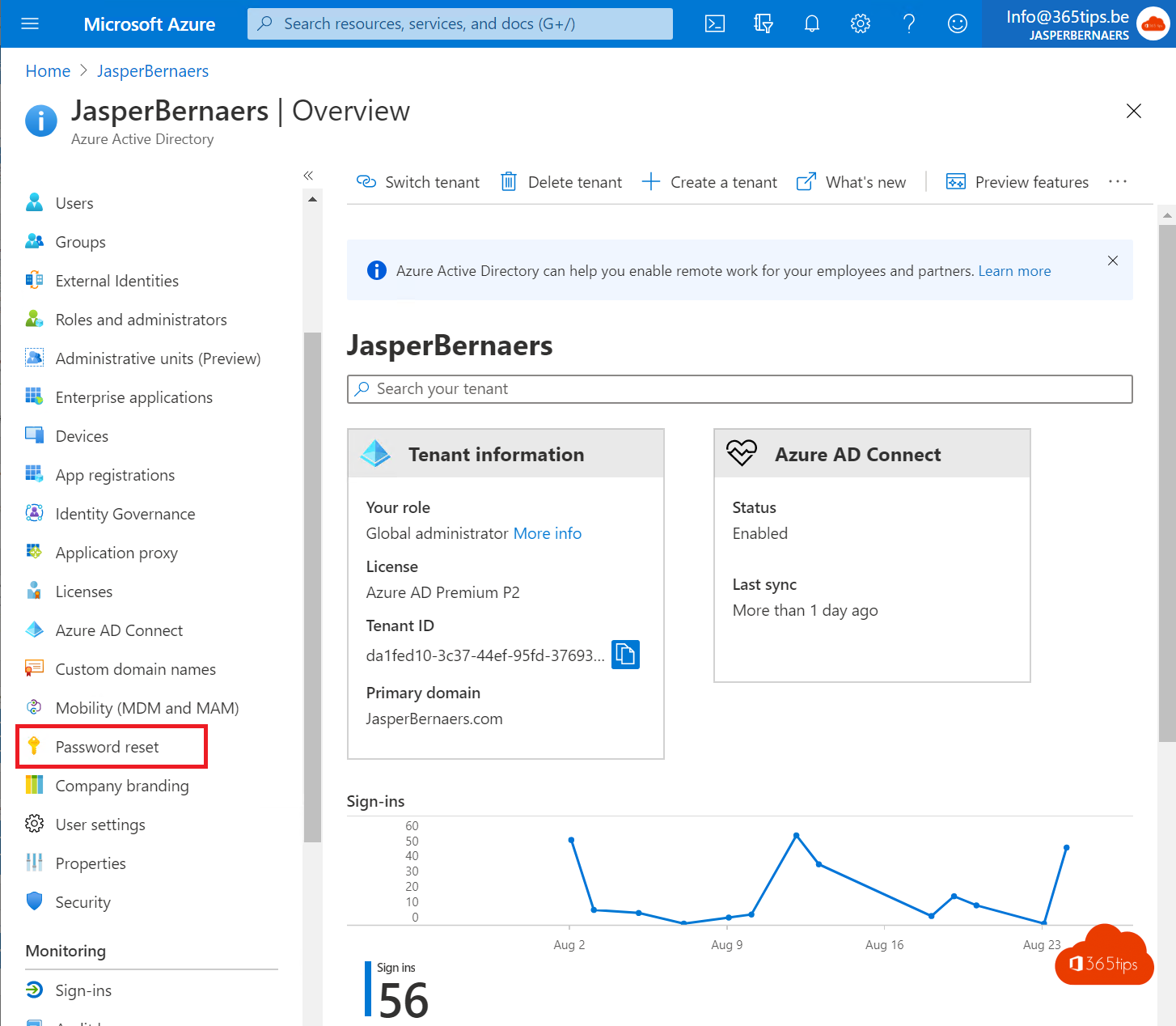 Tip van de dag! SSPR, of Self-Service Password Reset in Azure Active Directory heeft 4 voordelen:
Password writeback
Self-Service Password Change
Self-service password reset/registration
Account unlock
Password writeback
Gebruik je Office 365 of Microsoft 365 dan zal het wachwoord gesynchroniseerd worden van je lokale Active-Directory naar Azure Active Directory.
Schrijf wachtwoorden terug naar on-premises AD
Dit is een onderdeel van AAD Connect
Maakt het gebruik van Azure-wachtwoordbeheer mogelijk zonder wachtwoorden naar de cloud te synchroniseren
AD-wachtwoordbeleid afgedwongen
Self-service password change
Gebruikers zijn in staat om zichzelf te kunnen helpen. Hun eigen wachtwood aanpassen zonder de tussenkomst van IT.
Self-service password reset
Wachtwoord resetten omdat er een 2de factor is ingesteld.
Account unlock
Kan ontgrendelen scheiden van wachtwoordherstel. Zodat gebruikers hun account kunnen ontgrendelen zonder het wachtwoord opnieuw in te stellen.
Activatie
Navigeer naar Azure Active Directory – password reset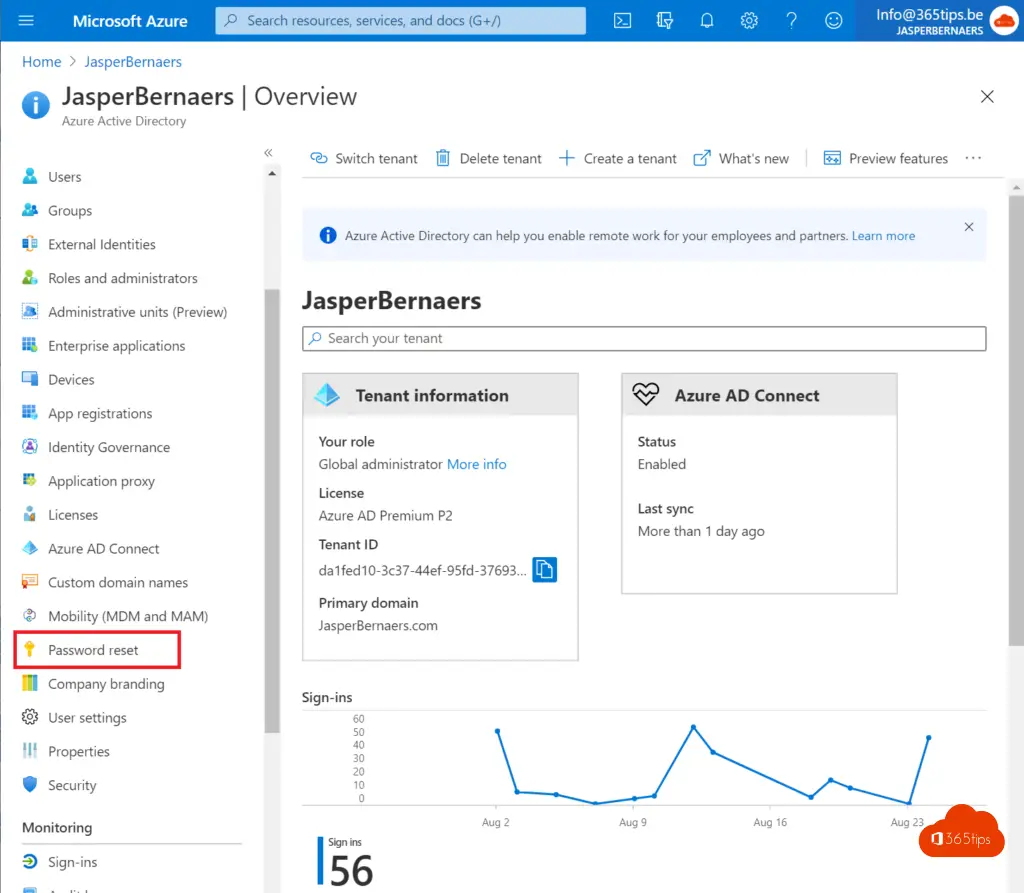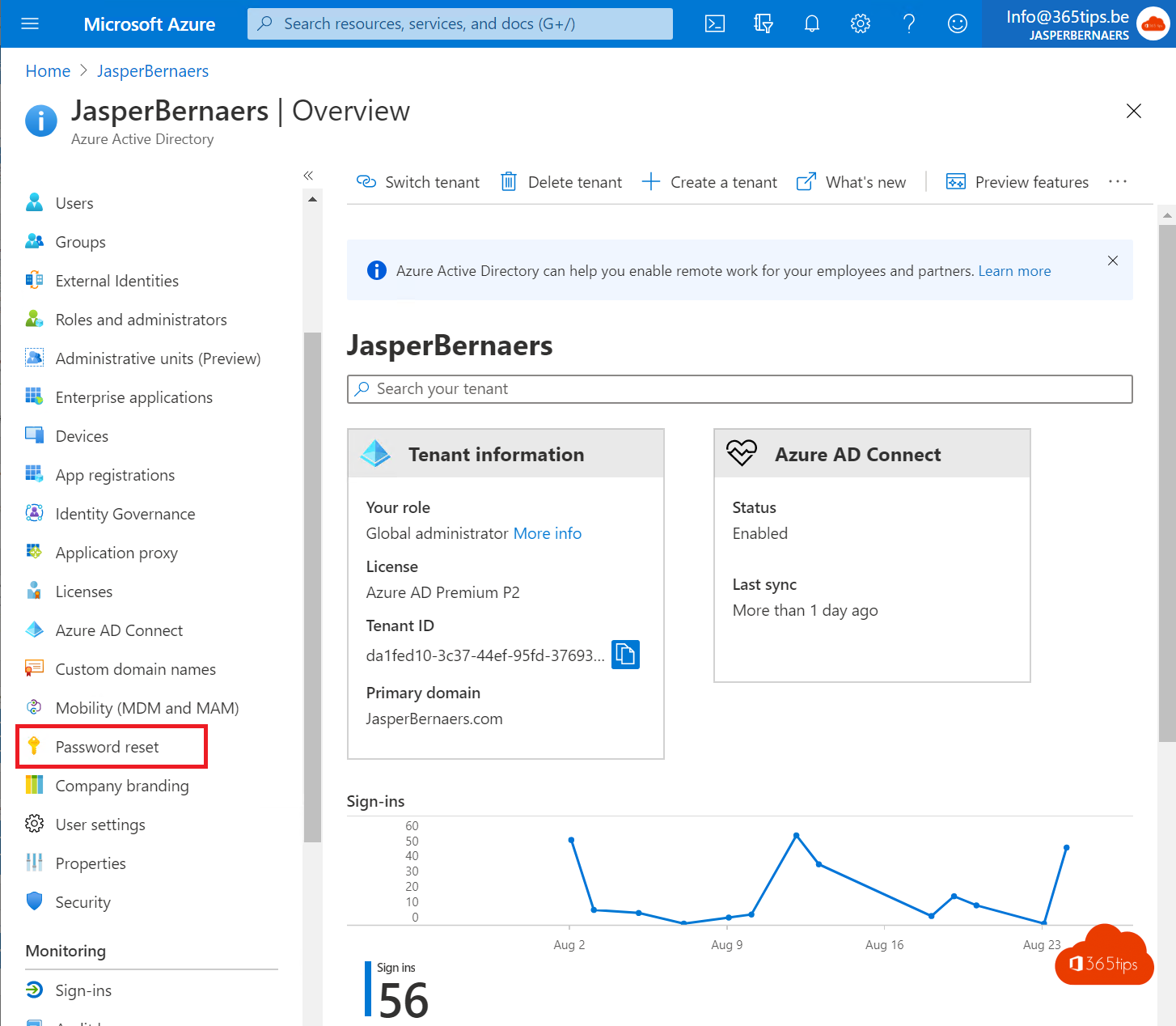 Schakel password reset in, ALL. Of werk met een groep.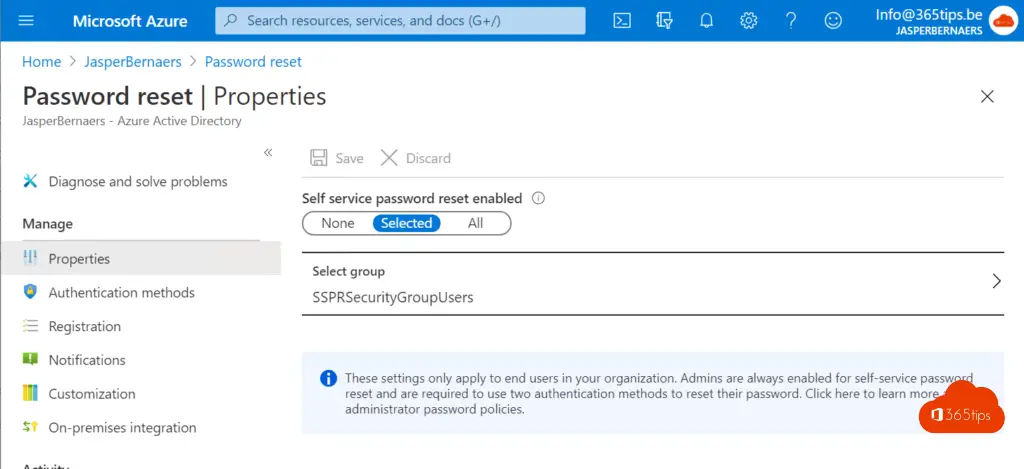 Kies de nodige authentication methods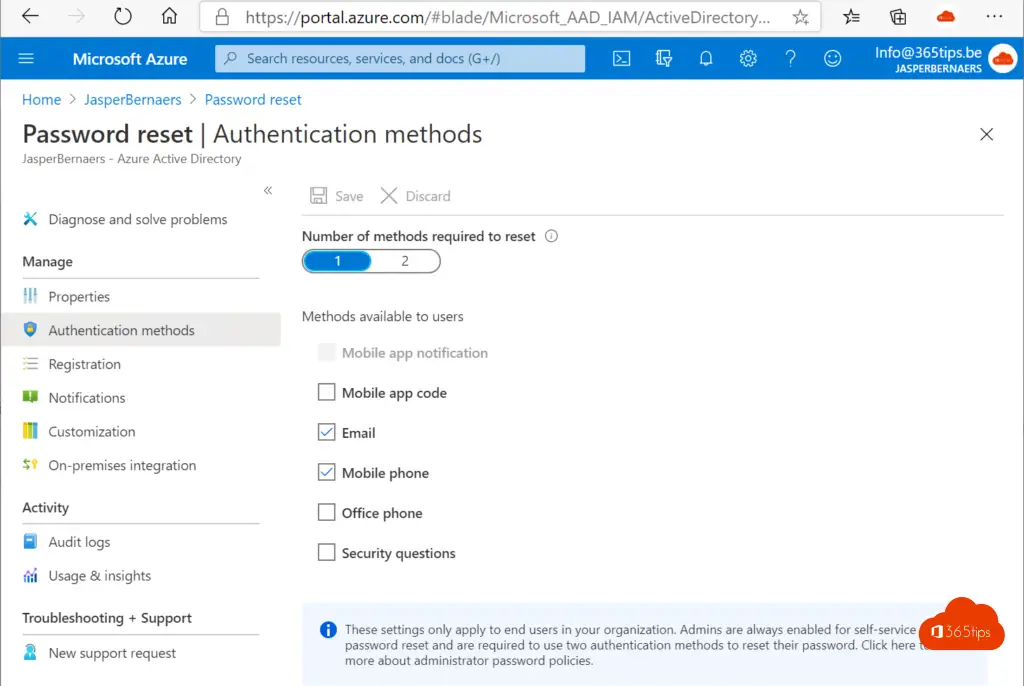 Registratie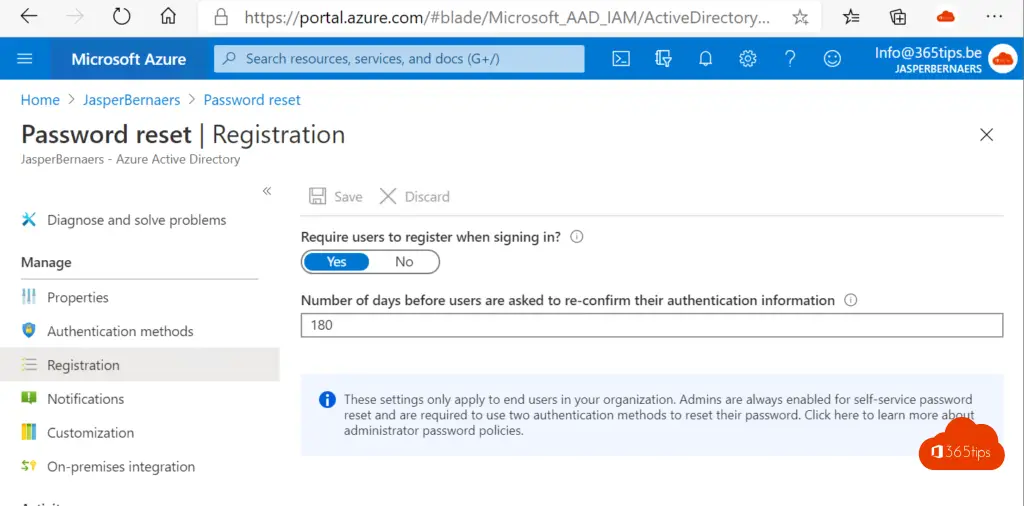 Notificaties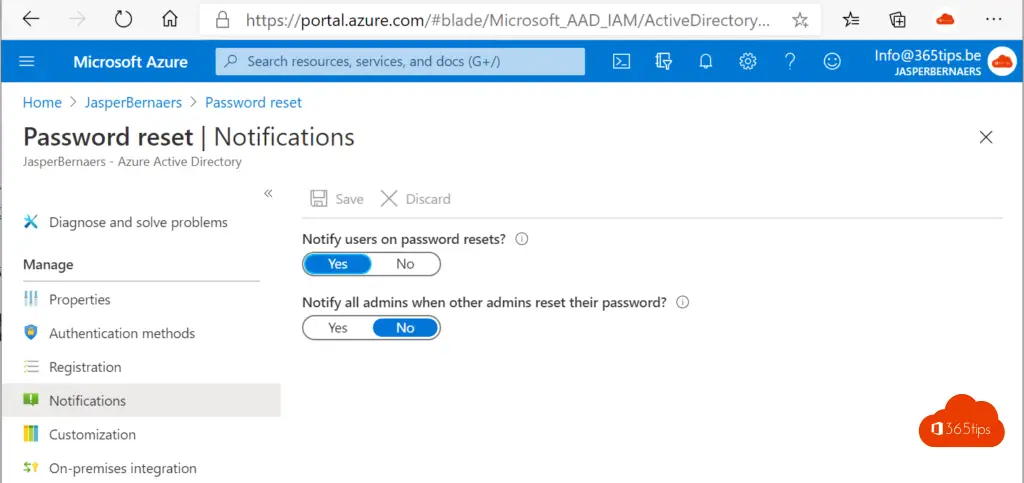 Meet en controlleer de implementatie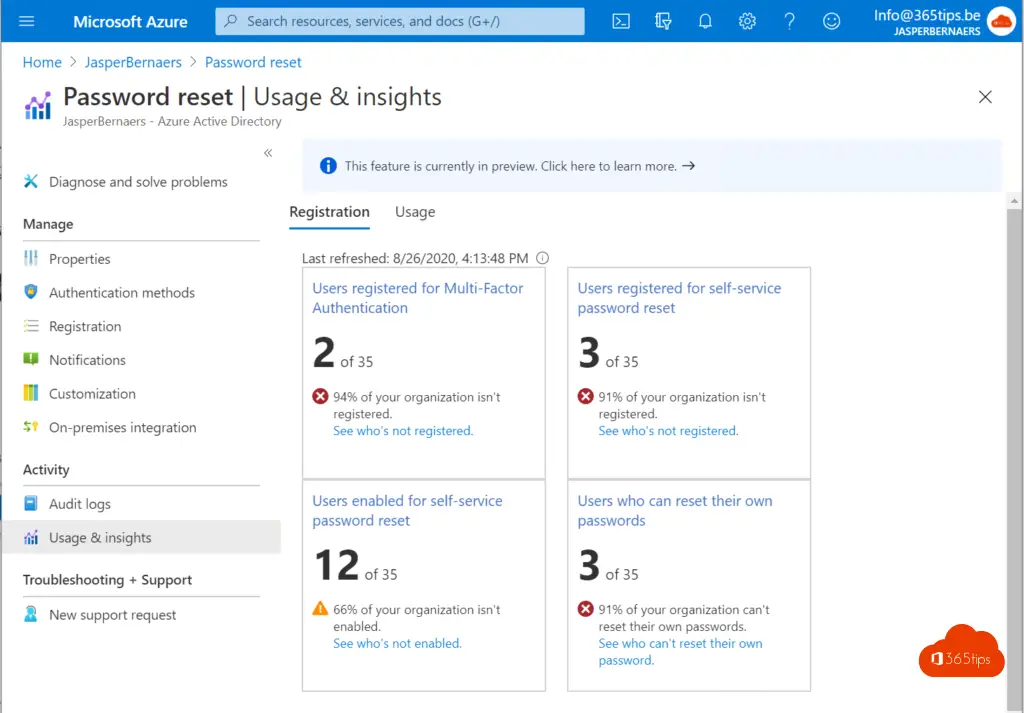 Meer informatie: https://docs.microsoft.com/en-us/azure/active-directory/authentication/tutorial-enable-sspr
Schakel password writeback in in Microsoft AD connect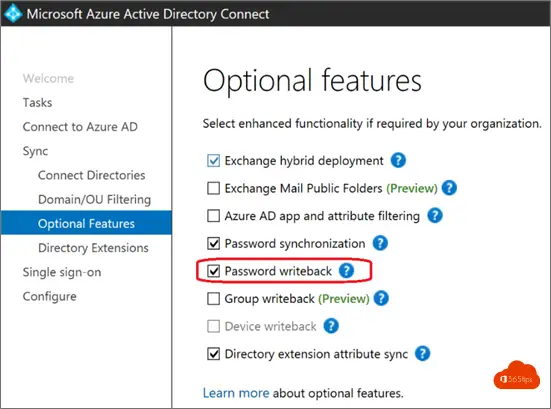 Aangeraden is wel Security Defaults in te schakelen. Of minstens Multi-Factor Authentication.