Een OneDrive document delen in revisiemodus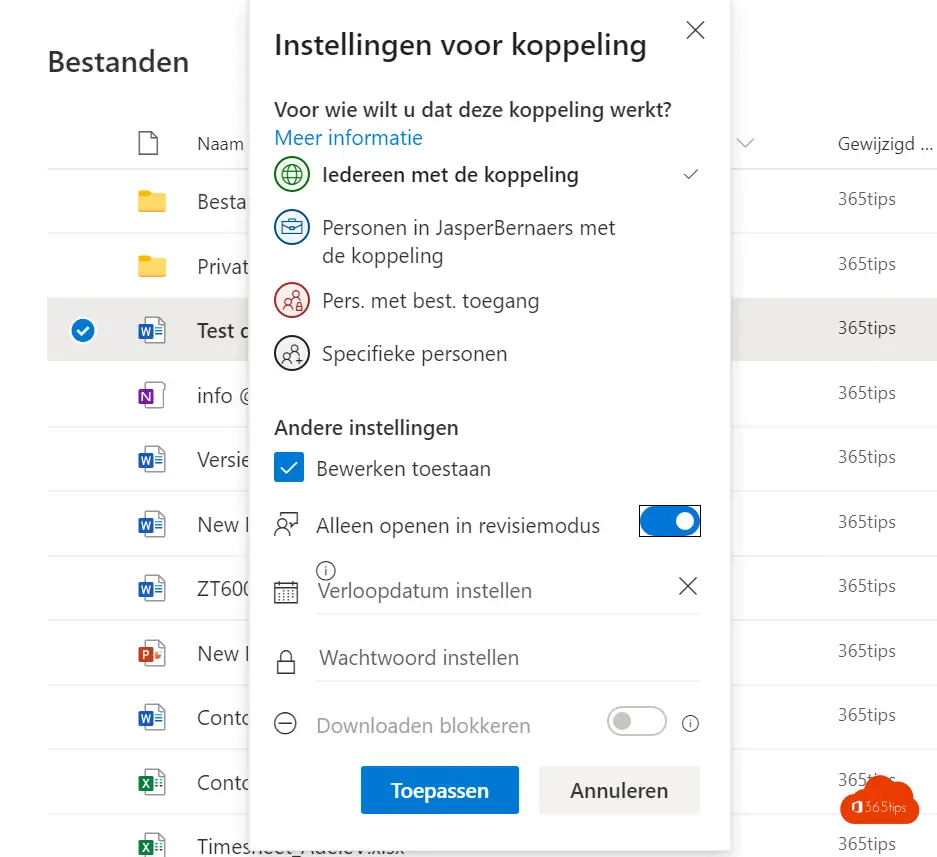 Wanneer je een document deelt vanuit SharePoint of OneDrive kan je instellen dat aanpassingen gemarkeerd worden. Dit is een handige feature om ervoor te zorgen dat je op een makkelijke traceerbare manier aanpassingen van derde partijen kan zien op een document dat je ter beschikking stelt.
Via deze blog kan je praktisch aan de slag om een document te delen in revisiemodus.
Gebruik OneDrive of SharePoint
Navigeer rechtreeks naar portal.office.com
Of surf naar OneDrive of SharePoint.
Delen met revisiemogelijkheden
Als je rechts klikt op het document vanuit je OneDrive of SharePoint site kan je kiezen voor 'alleen openen in revisie modus'
Andere praktische tips over OneDrive hier!