⏩ How to forward email messages in Exchange Online | Microsoft 365 manual
If you use Exchange Online as an e-mail client, it can sometimes be convenient to forward e-mails to other recipients. But how do you do this in a quick and efficient way? In this blog from 365tips.be you will learn how to forward emails using Exchange Online . You will learn not only how to forward emails manually, but also how to set up automatic forwarding for certain types of emails. With these handy tips and tricks, you can save time and ensure that important information reaches the right people quickly. Read on and find out how best to handle email forwarding in Exchange Online .
You can forward e-mail messages to colleagues, external contacts or external domains. If you want to forward e-mails within Office 365 to a user, a mail contact, or to a shared mailbox you can get started using this procedure.
Forwarding messages via the Microsoft 365 admin Center
Email message forwarding at Microsoft 365 admin center.
Navigate to https://admin.microsoft.com
Under Users, find the desired user.
Then press Mail.
On the Mail tab, press Email forwarding.
Choose an e-mail address to which you wish to send e-mails.
Forwarding messages through the old Exchange Control Panel (ECP)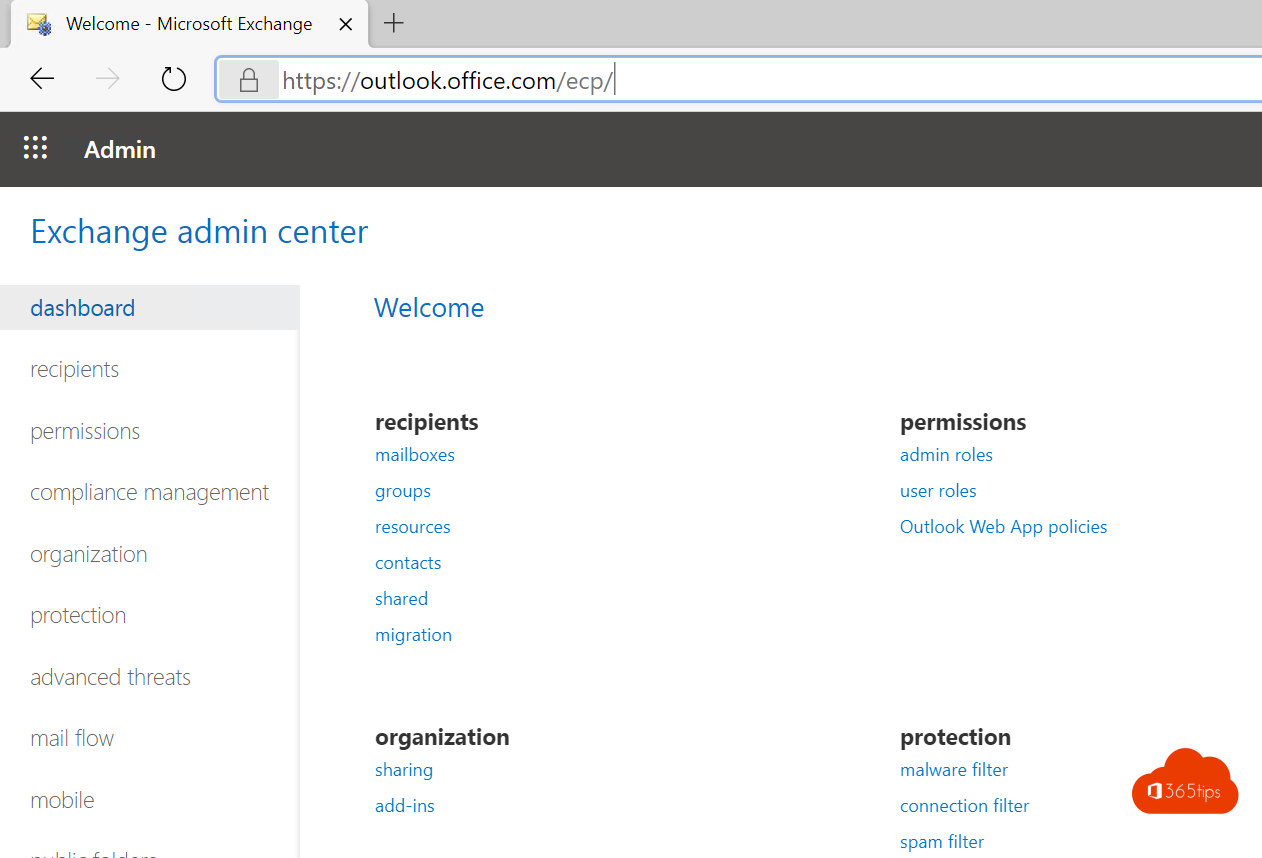 Click on the desired mailbox. This can be a user or a shared mailbox.
Click on mailbox features
Click to Mailflow View Details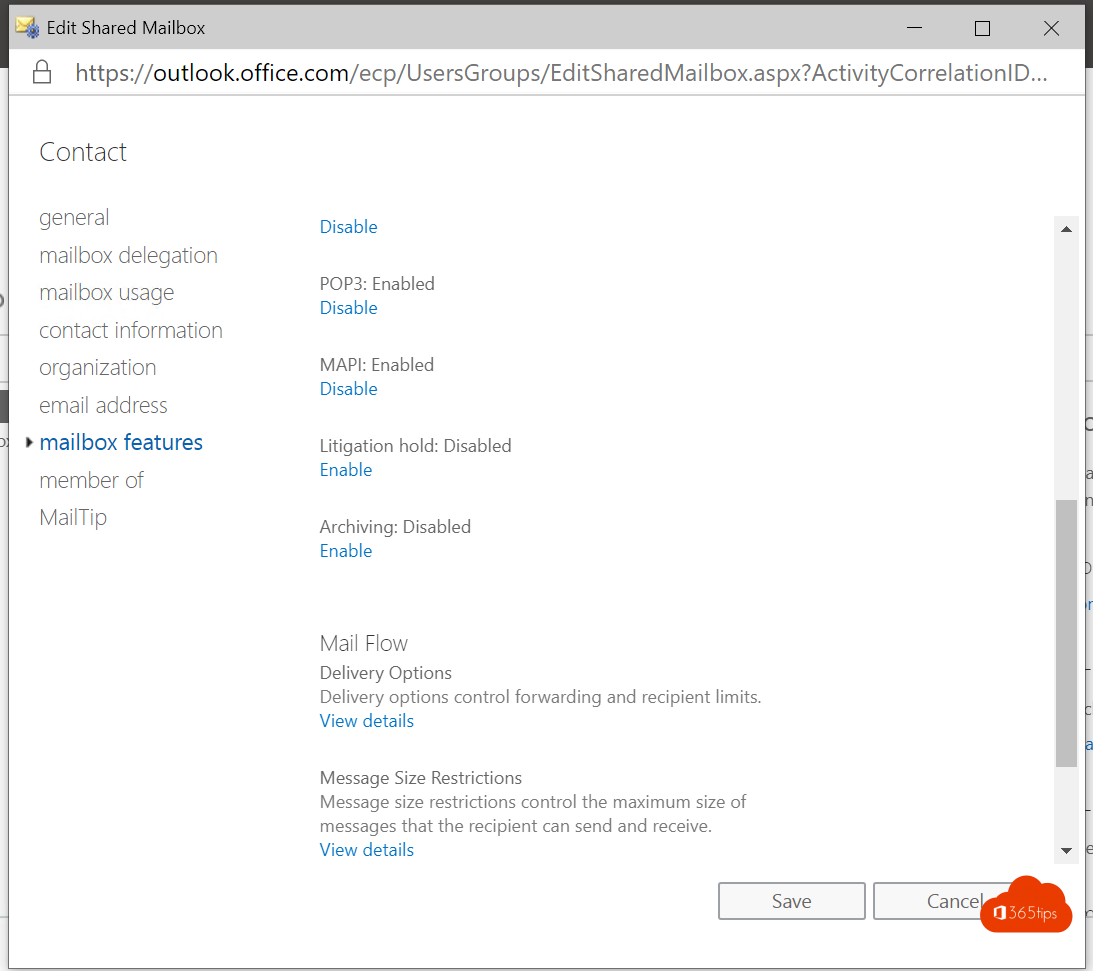 Click on Enable Forwarding
Find the contact you want to send emails to
If you want to send this outside your area it is best to create an e-mail contact.
Press OK
That's it! Your emails are now forwarded to a contact
Automatically distribute emails to multiple people (Internal + External)
Create a distribution list to use later for forwarding.
Create a list without an owner or participants.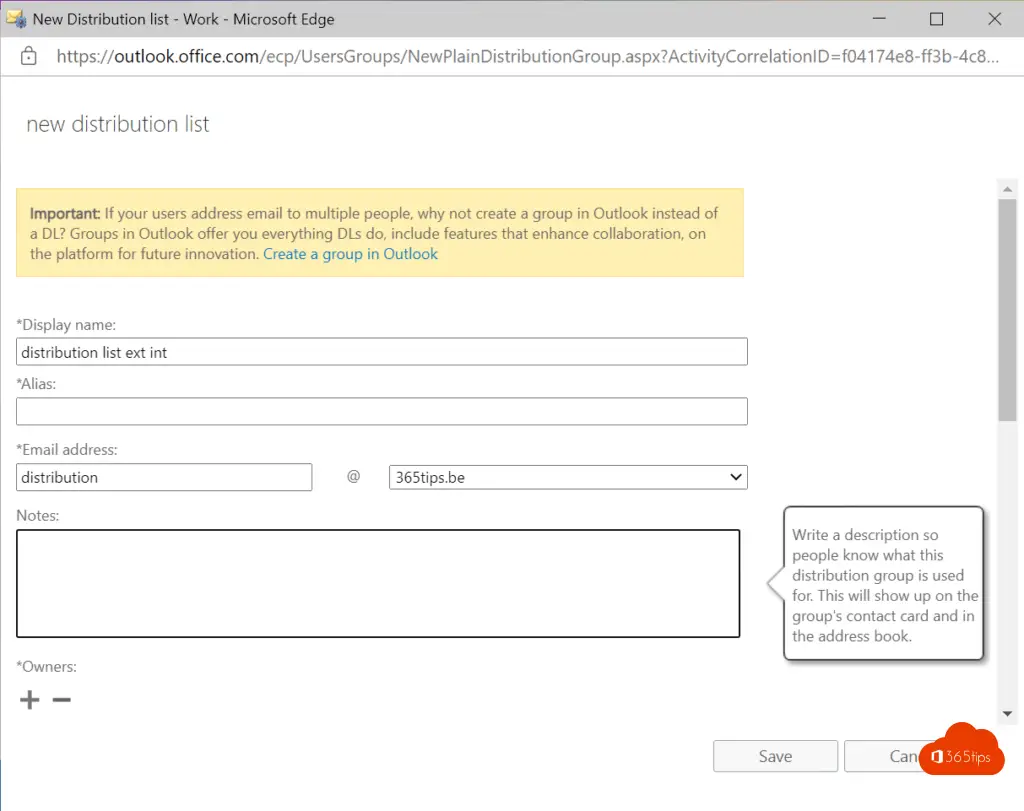 Create the necessary contacts through: groups - Microsoft Exchange (office.com)
Add external contacts via groups - Microsoft Exchange (office.com)
Then press OK.
Internal people as well as external users can be added in one group.
Tagged: Azure, E-Mail, Exchange Online, HybridExchange, Microsoft Office 365, Microsoft Outlook, Microsoft Windows