In de lobby wachten uitschakelen in Microsoft Teams?!
In elke Office 365 omgeving heb je de mogelijkheid om mensen in de lobby te laten wachten zodat ze niet de vergadering kunnen betreden zonder dat je er zelf bent. (lobby bypass)
Soms wil je iedereen toelaten, bij veel deelnemers bijvoorbeeld. OF als je te laat zal komen.
Vergaderopties tijdens de vergadering aanpassen
Druk op Instellingen – Vergaderopties
Selecteer Iedereen als je wenst dat niemand moet toegelaten worden.
LET OP! De vergadering kan zonder dat jij of een collega er zelf zijn opgestart worden.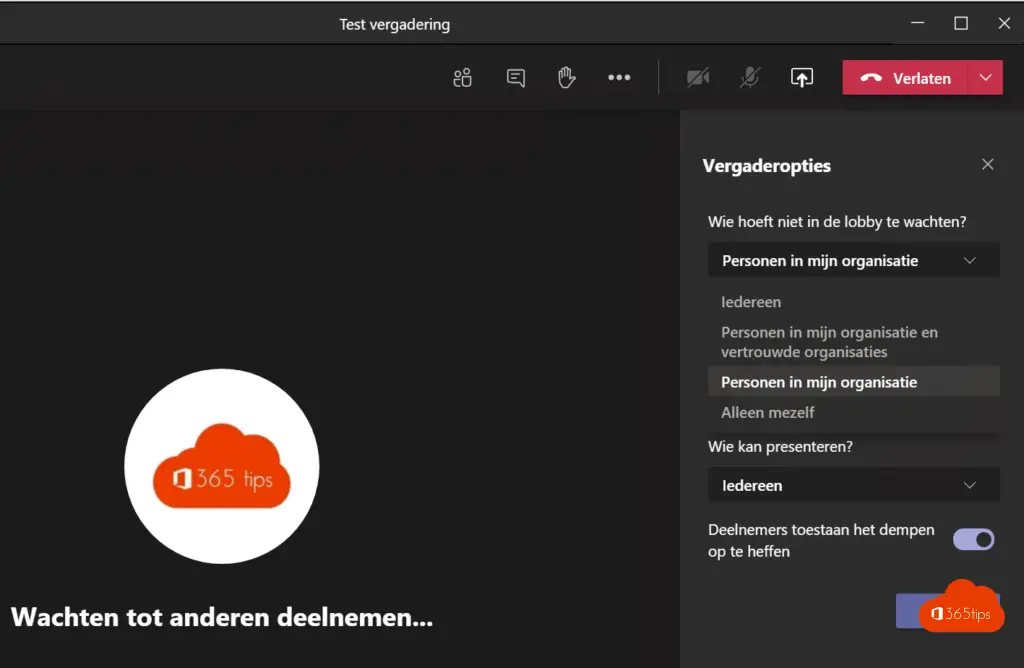 Vergaderingsopties voor de vergadering aanpassen
Druk op de vergadering in Teams op -> Vergaderingopties
Pas 'Wie hoeft niet in de lobby te wachten?' -> Iedereen.
Andere teams tips? Hier!