Public developer preview voor Microsoft Teams activeren in iOS of Android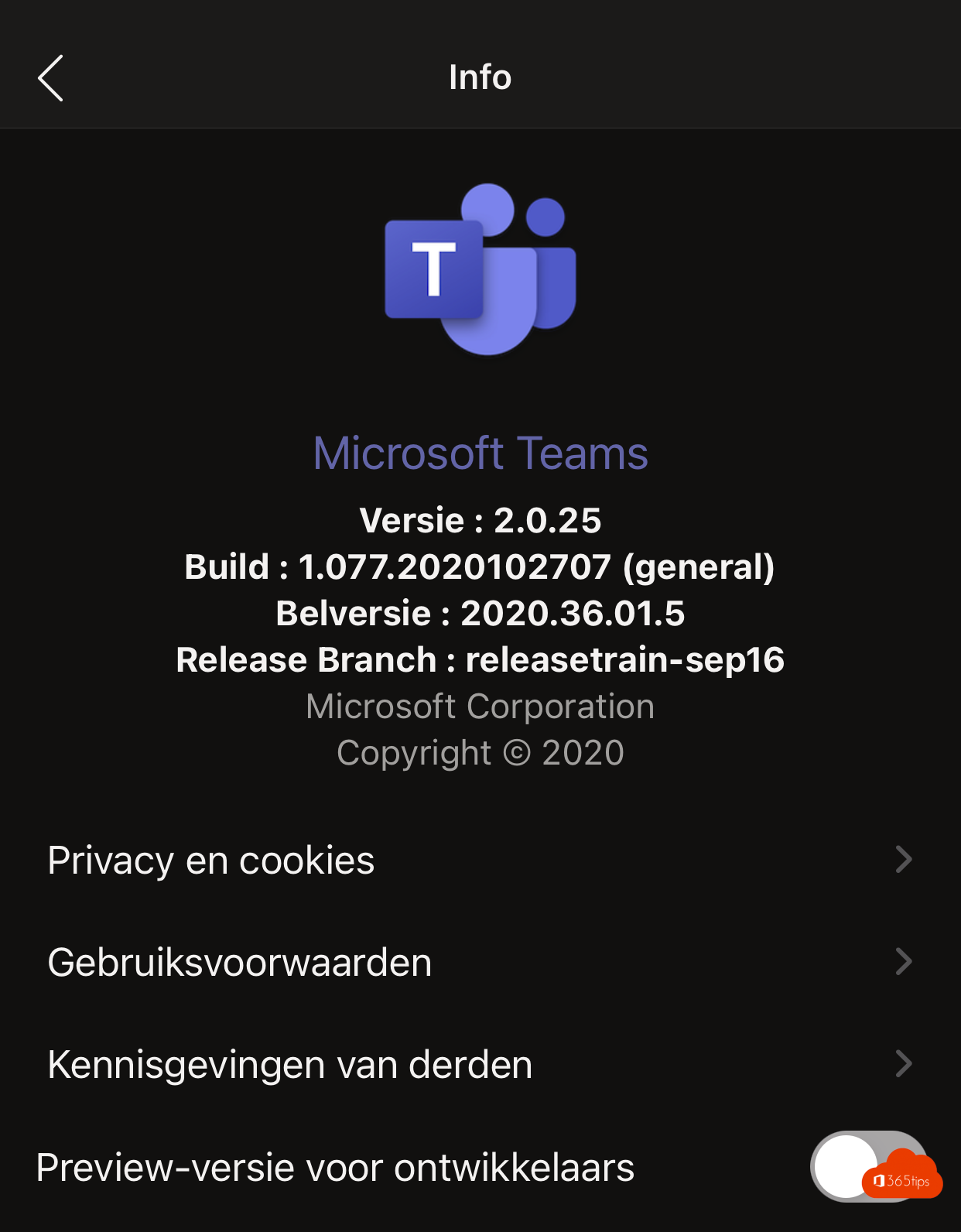 Developer Preview is een openbaar programma voor ontwikkelaars dat vroege toegang biedt tot niet-uitgebrachte functies in Microsoft Teams.
Druk in Microsoft Teams op Instellingen
Druk op je Mobiele teams applicatie op bovenaan op de 3 streepjes vervolgens op Instellingen.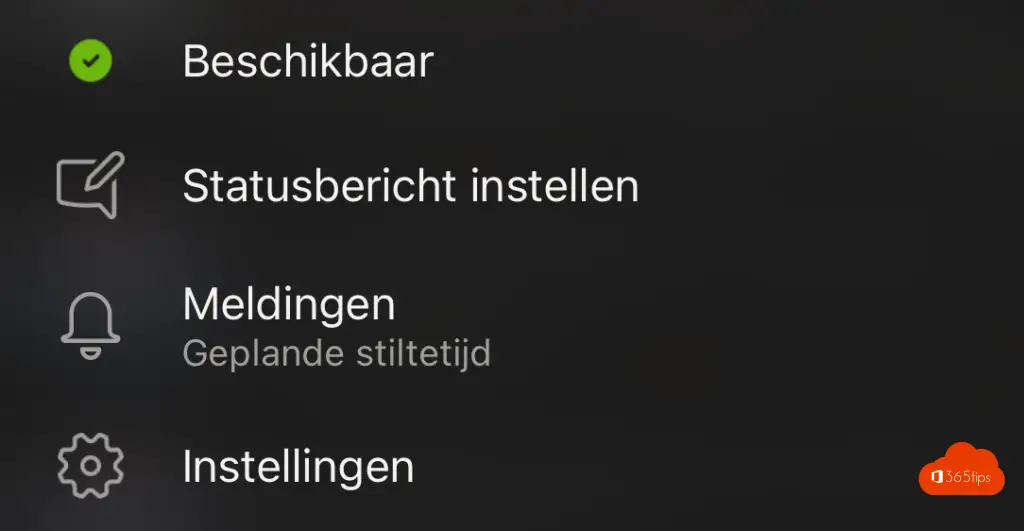 Selecteer Info
Druk op Info boven Help & feedback.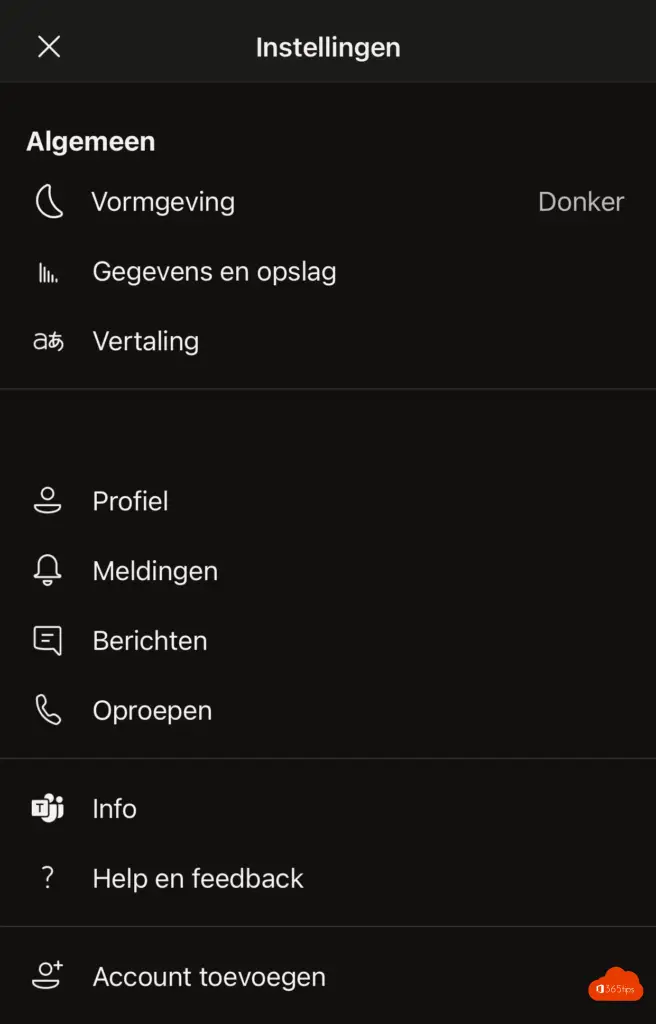 Schakel Preview-versie voor ontwikkelaars in
In deze screenshot kan je de preview-versie voor ontwikkelaars activeren. (Public developer)
Herstart de Microsoft Teams applicatie of herstart je telefoon na deze aanpassing.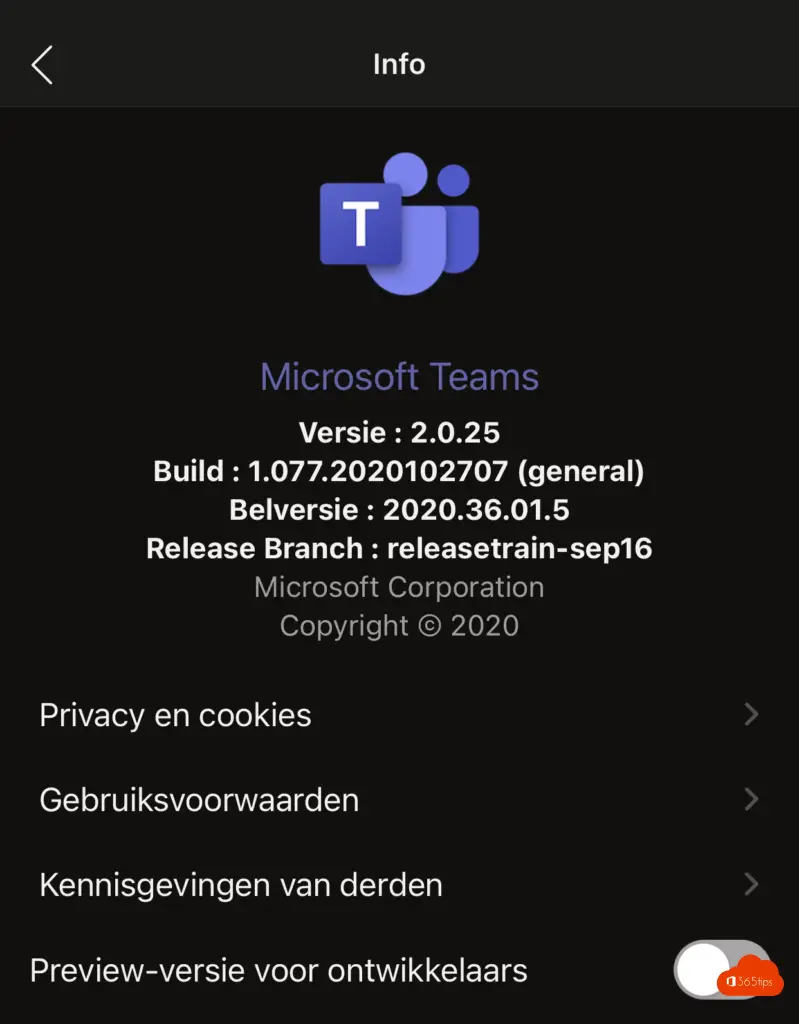 Andere Microsoft Teams blogs. Of preview artikels.