Walkie Talkie-app activeren in Microsoft Teams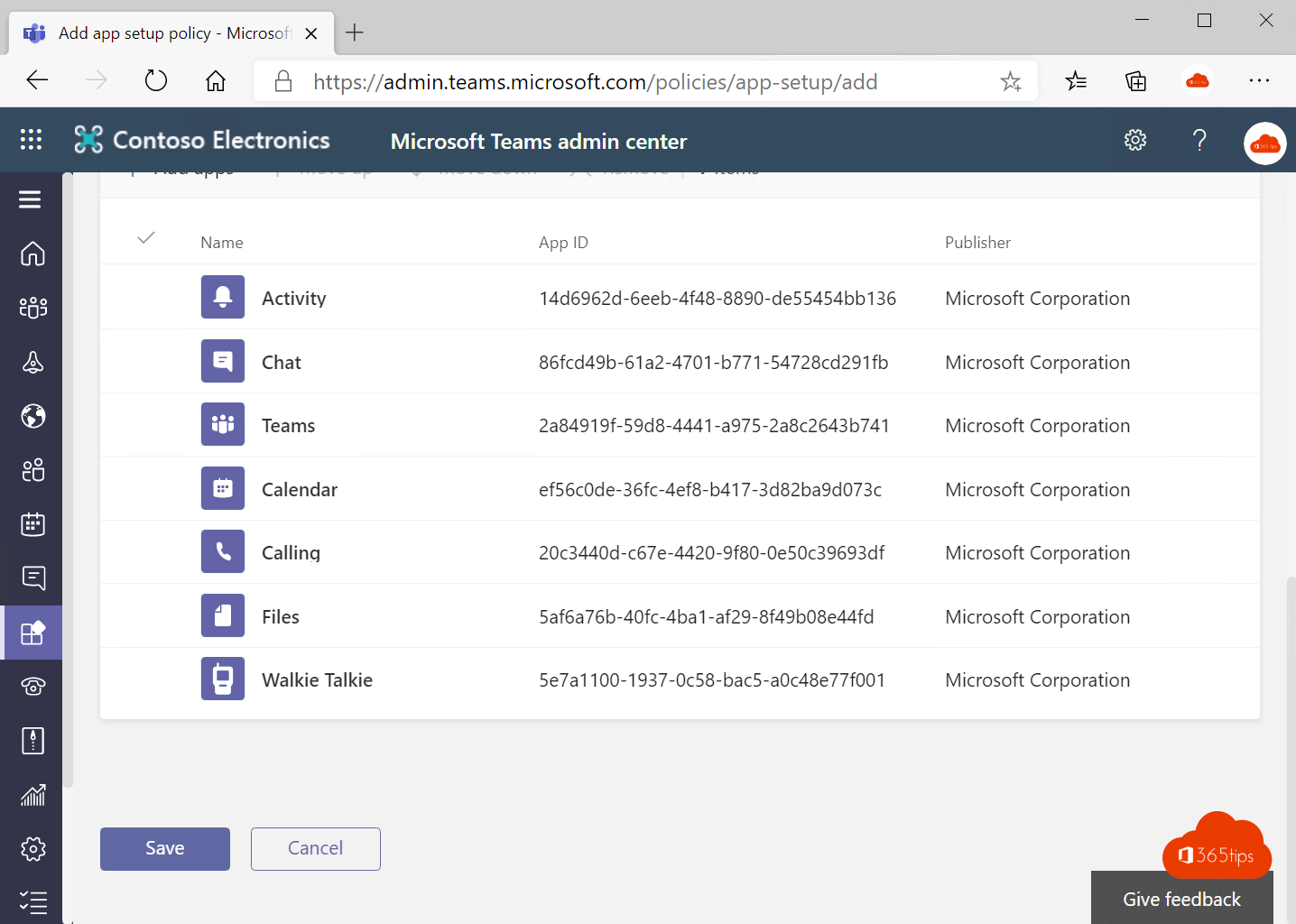 Tijdens de public-preview is Walkie Talkie niet automatisch geïnstalleerd. Om deze functie voor gebruikers in je organisatie in te schakelen, moet je Walkie Talkie toevoegen aan het App-installatiebeleid dat aan gebruikers rechtstreeks is toegewezen vanuit het Teams Admin Center.
Eenmaal ingeschakeld, is kan het tot 48 uur duren voordat de Walkie Talkie app beschikbaar is.
Walkie-talkie implementeren
Surf naar: https://admin.teams.microsoft.com of naar deze link.
Druk op Teams Apps – Setup Policies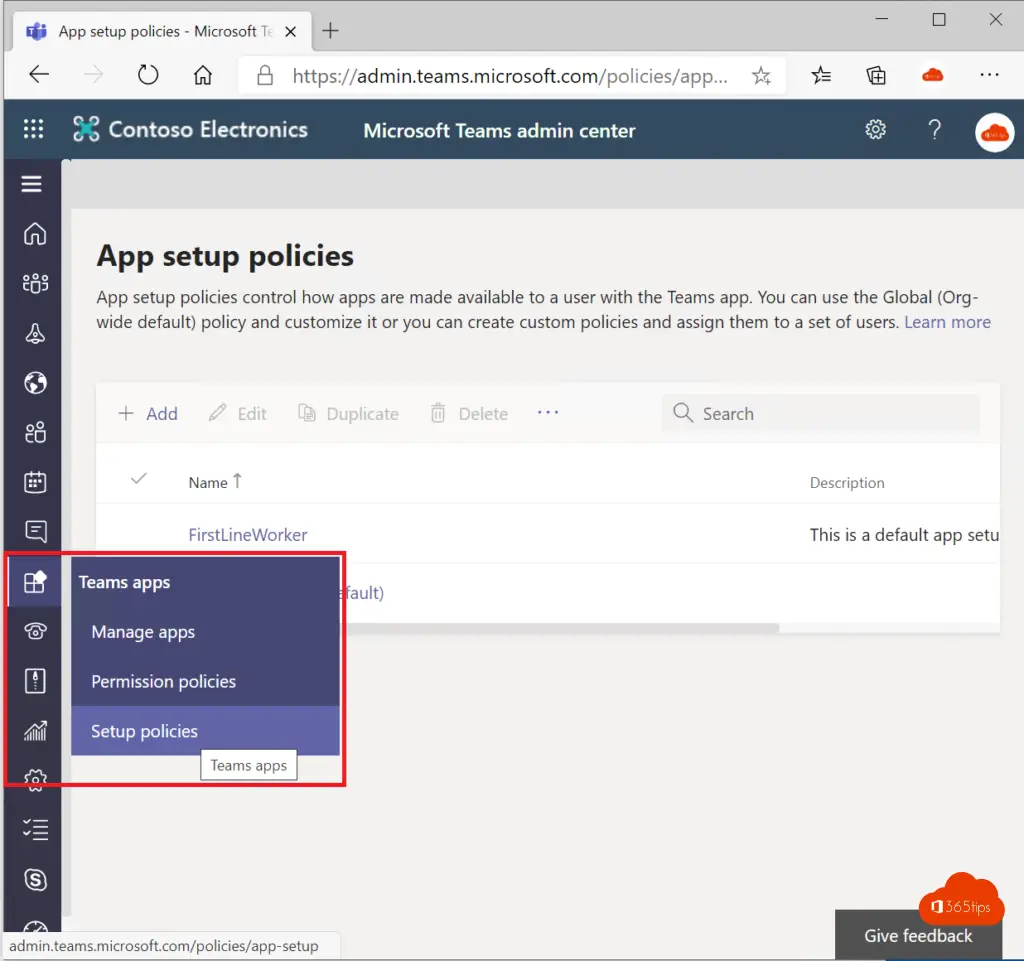 Druk op Toevoegen als je een nieuwe policy wil definiëren. In deze blog gaan we de standaard Global Policy verder aanpassen. (druk dus op Global, Edit)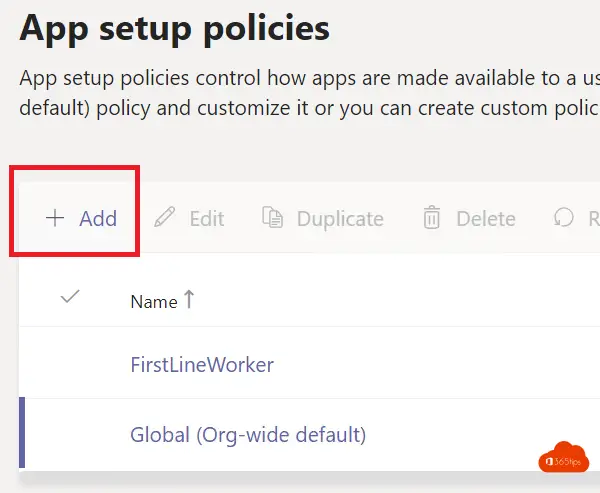 Voeg een pinned-app toe aan de Global Policy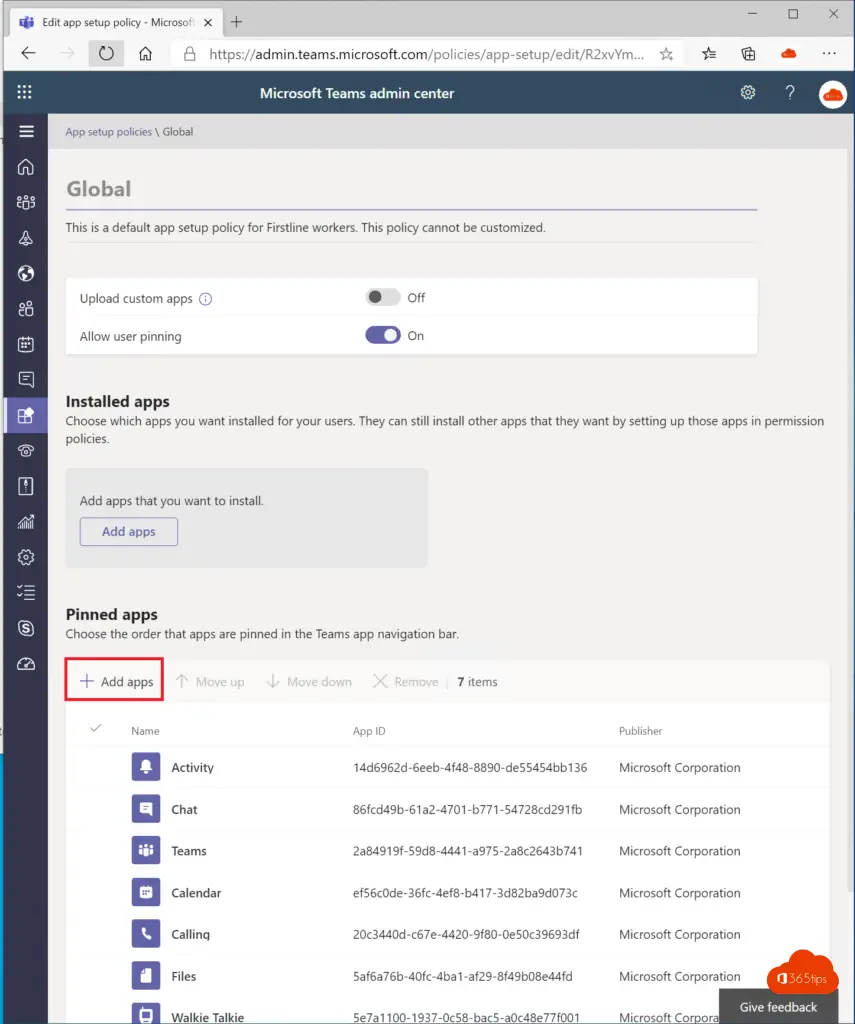 Zoek naar Walkie-Talkie
Druk op toevoegen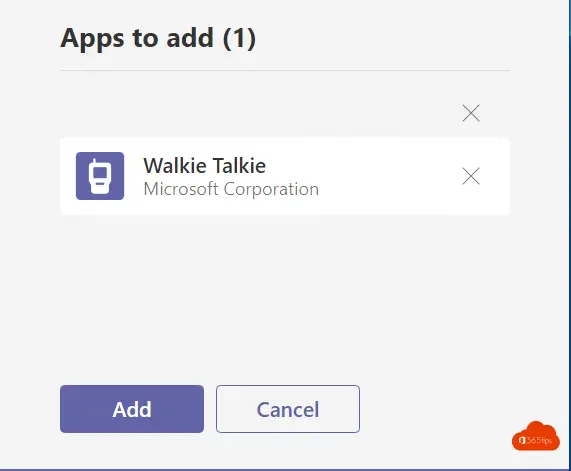 Druk vervolgens op save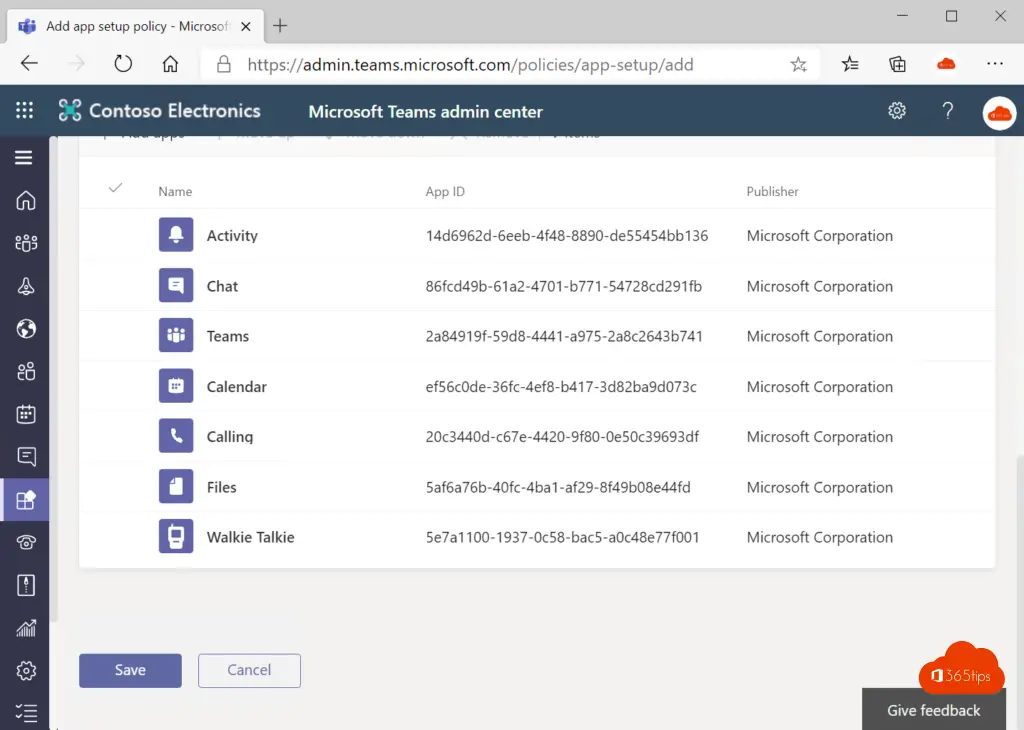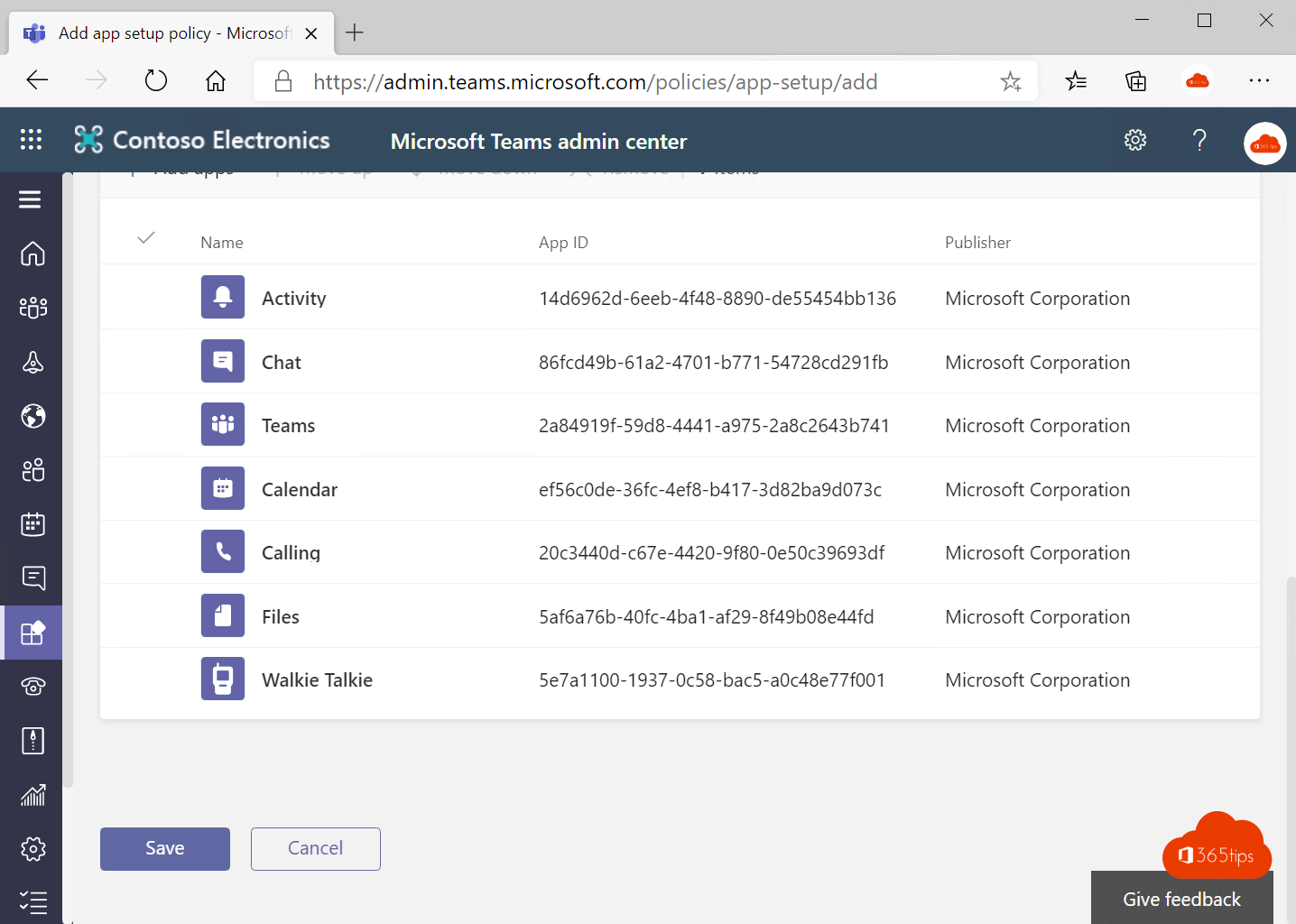 That's it! Nu best even 48 uur wachten!
Walkie talkie testen in Android
Walkie Talkie is sinds kort beschikbaar in de Play Store van alle Android toestellen. Bij iOS is het nog even afwachten.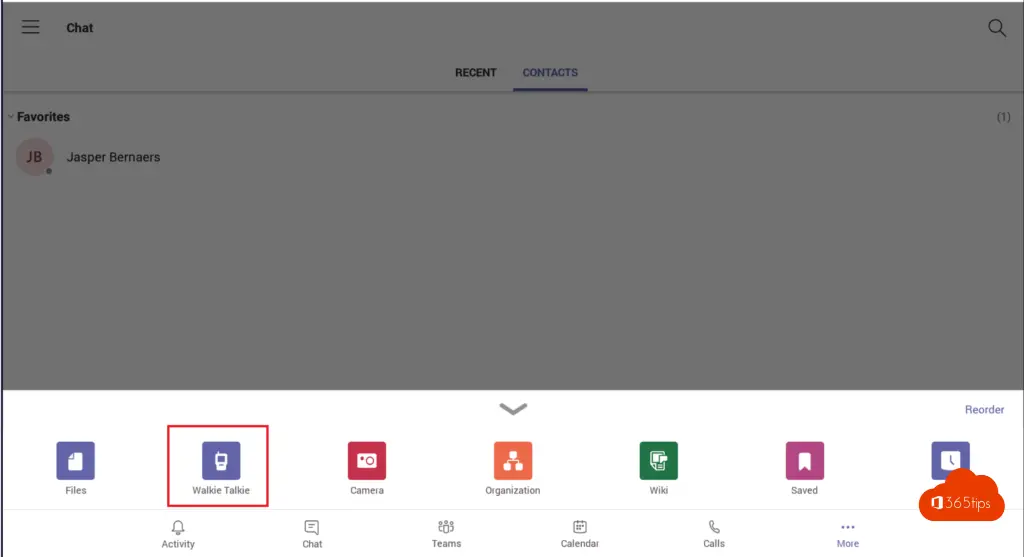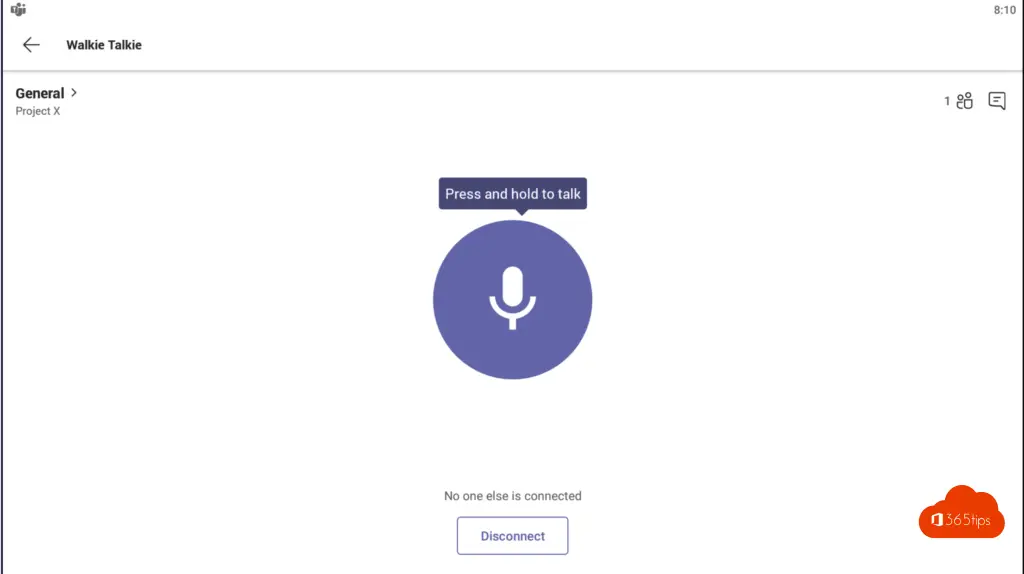 Lees ook 100 andere Teams, OneDrive of SharePoint blogs.