Analyse an e-mail message with Message Analyser - Troubleshooting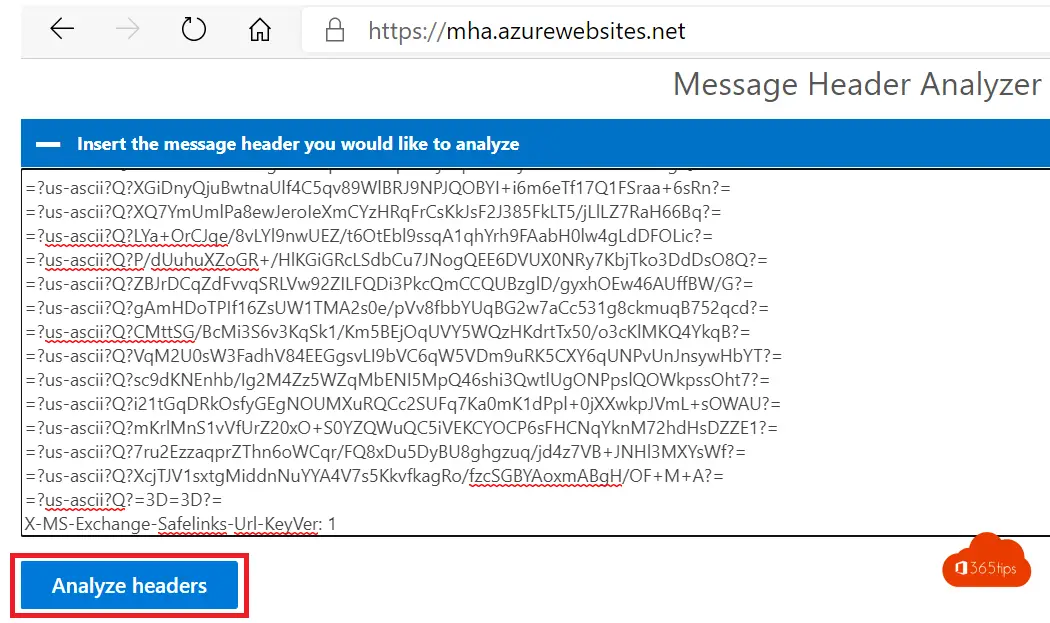 Microsoft has developed the Message Header Analyzer tool that you can use to analyse an e-mail message. In this tool you copy the e-mail headers, which are then presented in a clearly readable graphical representation.
Open Message Analyser
Navigate to: https://mha.azurewebsites.net/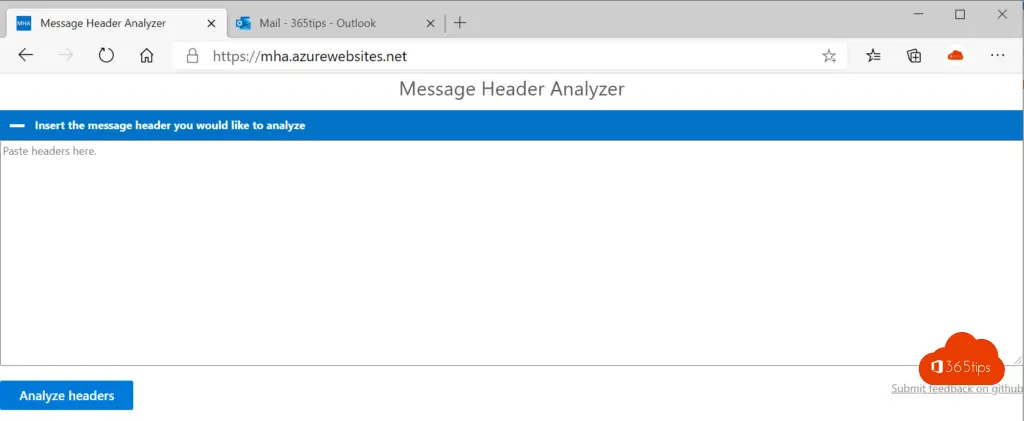 Open message details
Open a message you wish to analyse.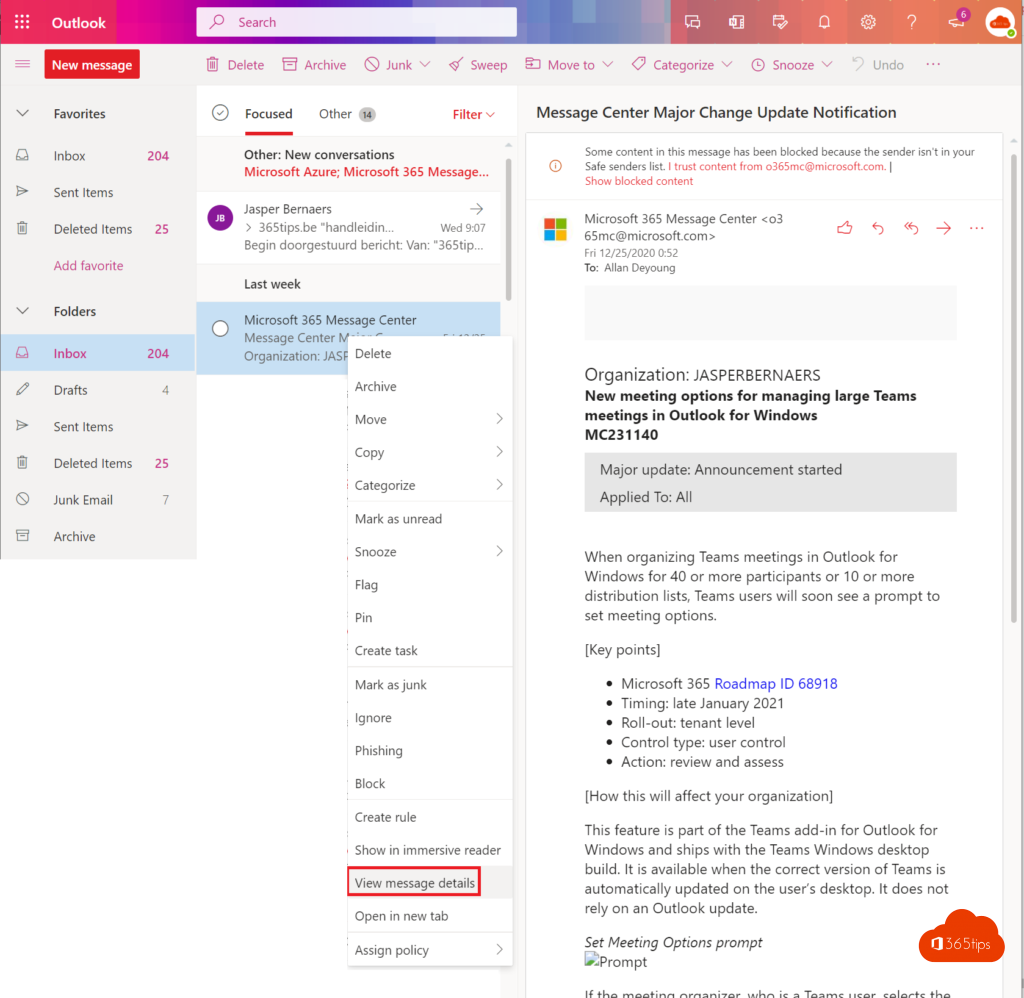 Copy a message header via Office 365 Online
Copy and paste the complete message details into the message analyser.
This can also be done for Gmail, Hotmail, Yahoo, Zoho, Hey, Zimbra,...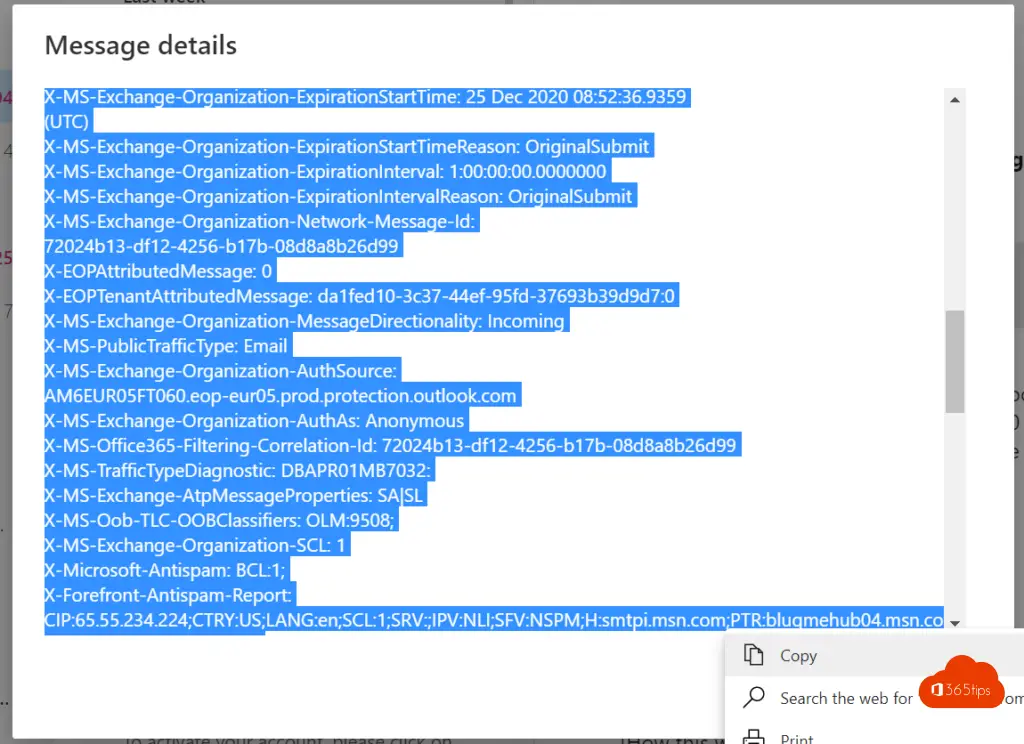 Press Analysis header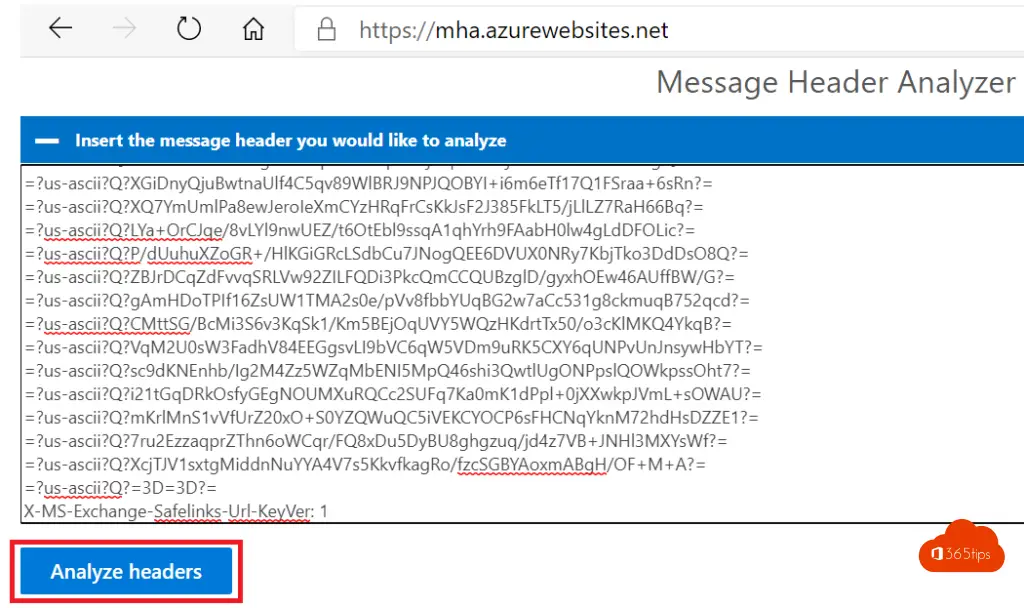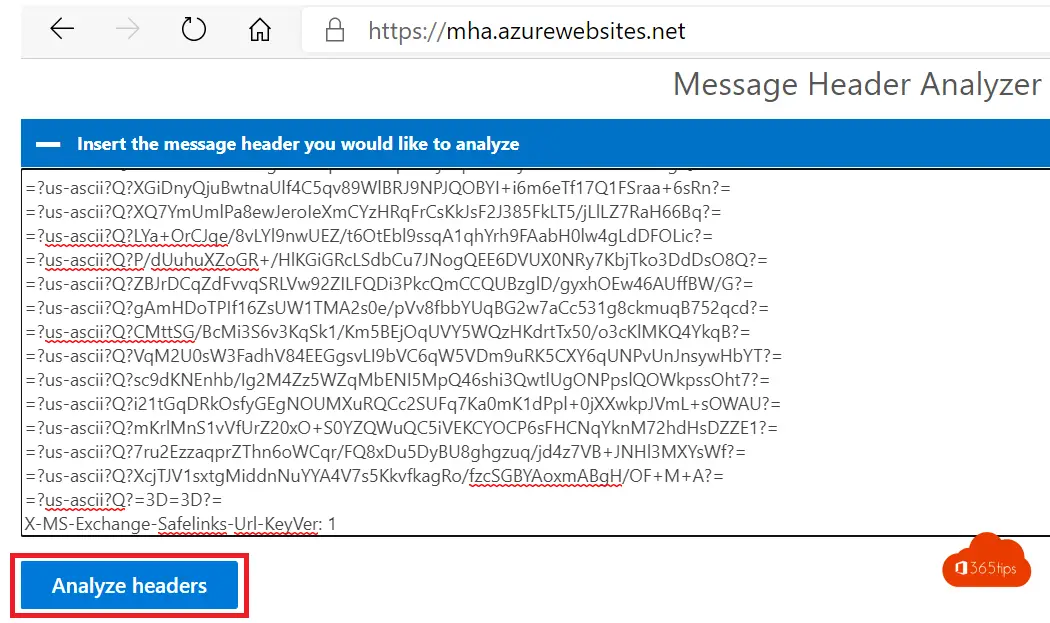 The analysis
This view allows you to analyse a message easily.
For example, Spam Score. You can click on the fields on the left to get more information about the results.
It is best to compare problem e-mails with e-mails that are well received.
Anti-spam message headers in Microsoft 365
Bulk complaint level (BCL) in EOP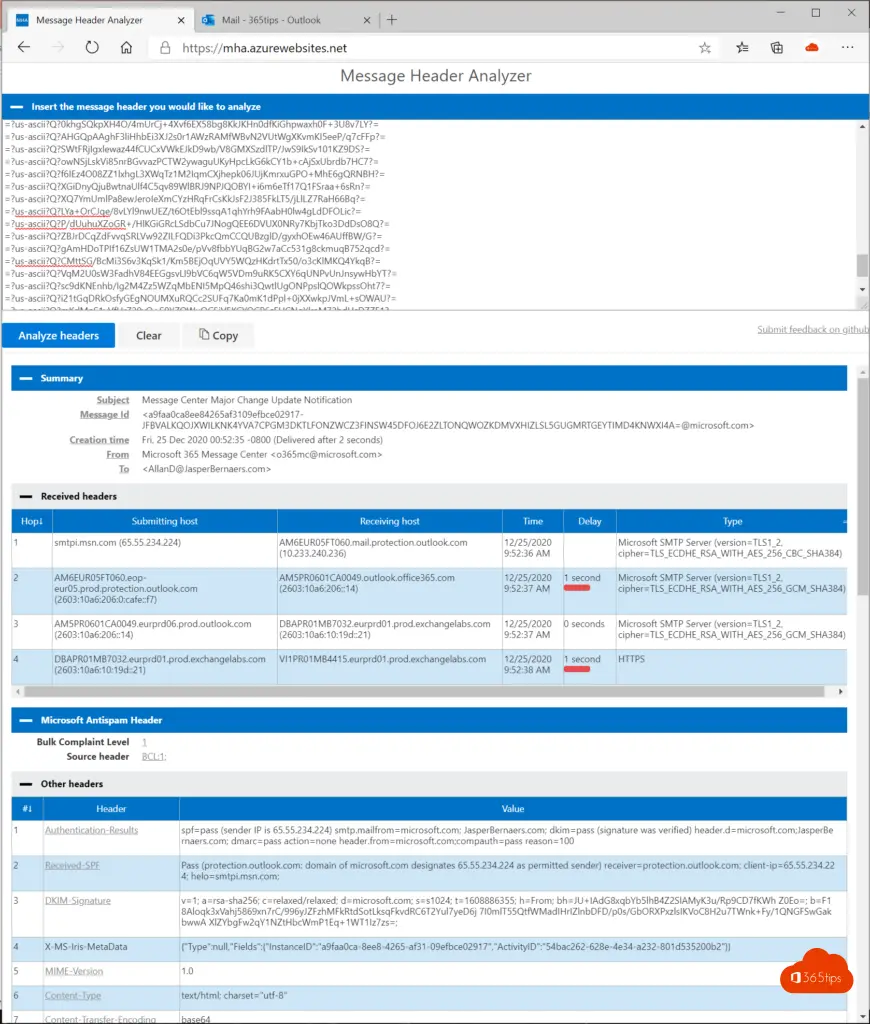 Also read
Restore a mailbox to another mailbox when deleting - Exchange Online
Restore Exchange e-mails - New Exchange Portal - Online
Install the new Exchange Online PowerShell V2 module
Mailbox management via Hybrid Exchange
Adding an email alias in Office 365, Exchange or Active-Directory