Voeg je gedeelde mailbox toe aan je Outlook iOS app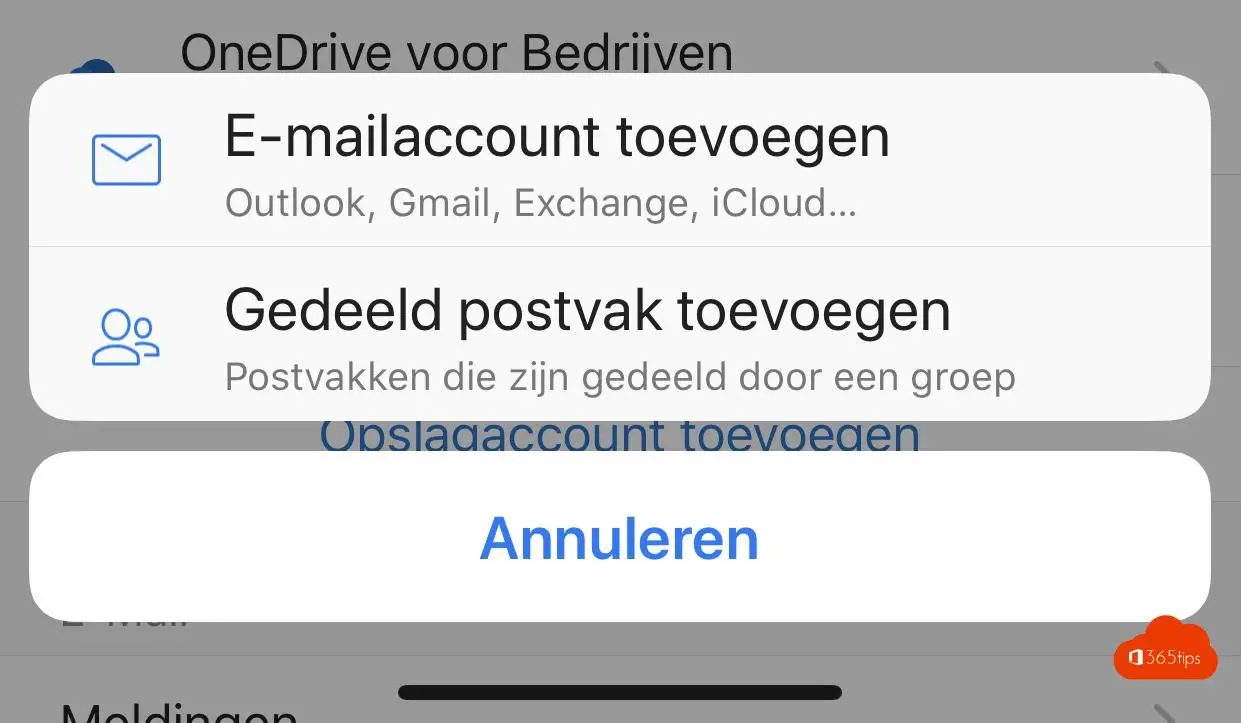 We leven in een wereld waarin mobiele toestellen de toegangspoort zijn geworden naar onze organisatie omgevingen. Office 365 is helemaal aangepast aan de moderne noden van vandaag. Microsoft Teams, SharePoint, Planner, Yammer, OneDrive zijn allemaal vanaf je gsm te gebruiken. Wil je graag je gedeelde mailbox ook bekijken via je mobiele telefoon? Volg dan onderstaande stappen om deze toe te voegen aan je iPhone of iPad.
1. Configureer je Outlook Applicatie op je smartphone
Installeer de Outlook App via deze blogpost.
2. Open je Outlook app
open je outlook app op je iPhone of iPad.
klik links beneden op de tandwiel / instellingen.
Druk op e-mail account toevoegen.
Klik op 'gedeeld postvak' toevoegen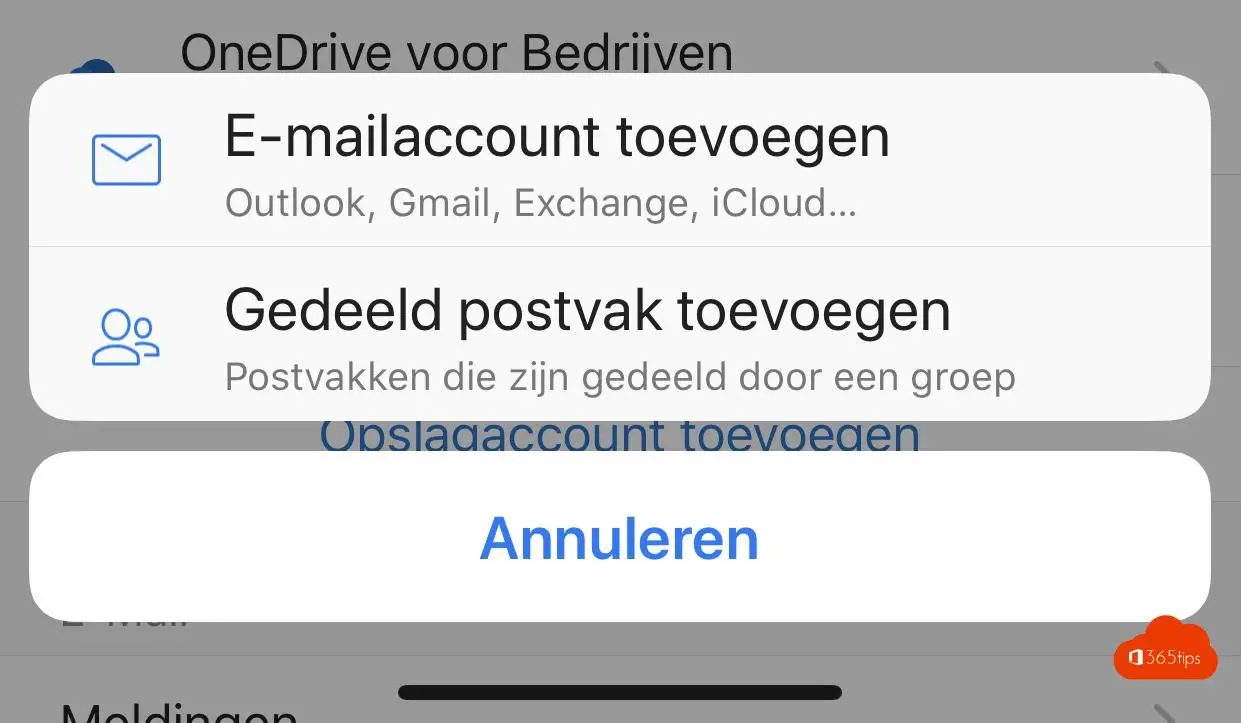 Vul het e-mail adres in van je gedeelde mailbox
Hier zie je de gedeeldemailbox gegevens.
Voila! Je hebt zelf je gedeelde mailbox in de Microsoft Outlook app toegevoegd!