Microsoft Teams gratis activeren & gebruiken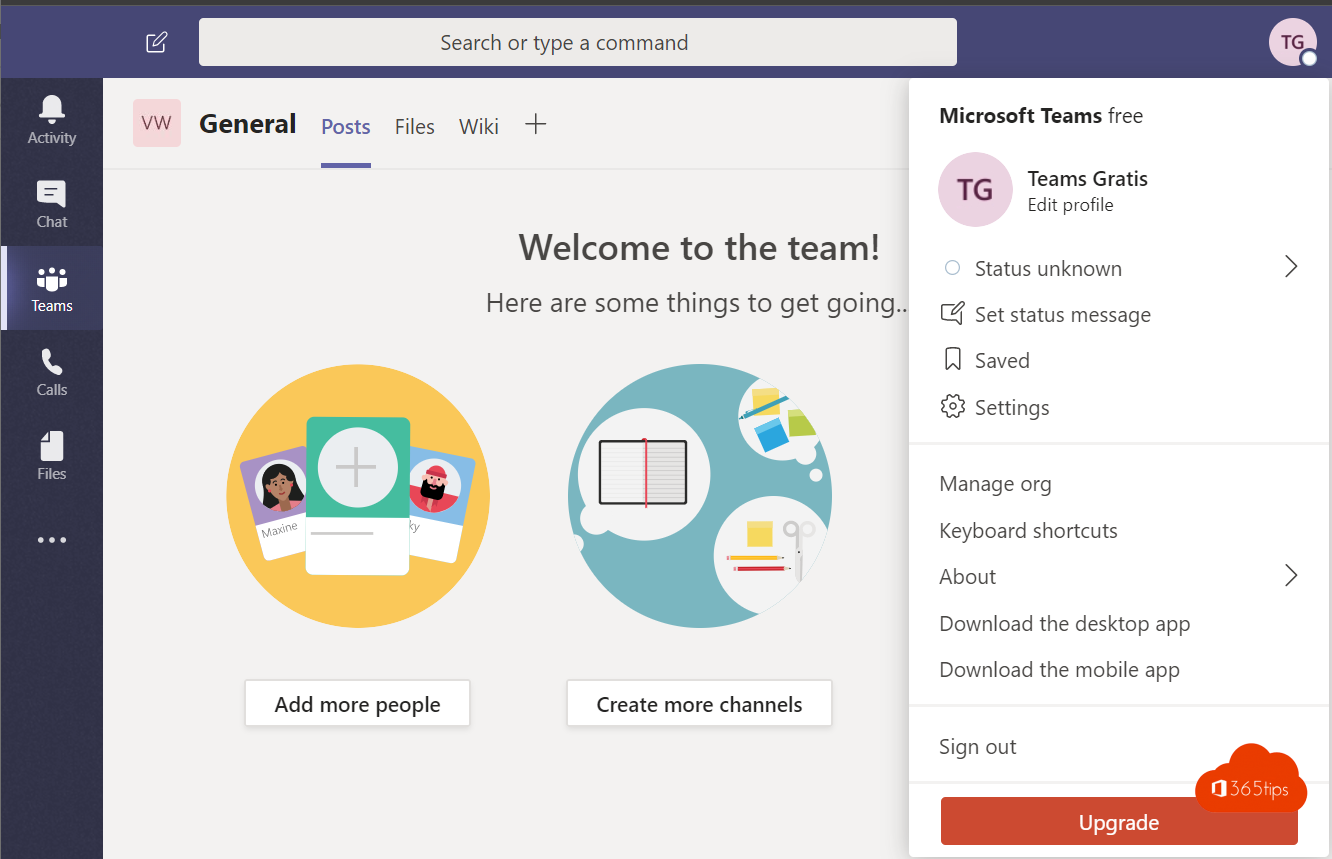 Microsoft Teams kan gratis gebruikt worden mits enige limitaties zoals 2GB opslagruimte. Vaak denken we dat het alleen kan gebruikt worden al je de betalende versie aanschaft. Dat is gelukkig niet het geval. Wat er juist in de niet-betalende versie lees je hieronder. Zoals ook in de andere blogposts volgt daarna de technische implementatie om Teams gratis te activeren. Lukt het niet, geef een commentaar onderaan en help ook andere mensen met activatie.
Onbeperkt chatten en zoeken: Communiceer met je team en blijf altijd op de hoogte met gratis mogelijkheden voor chatten en zoeken.
Onlinevergaderingen en videobellen: Krijg je teamleden op één lijn met ongeplande vergaderingen en audio- en videogesprekken.
Opslag voor team- en persoonlijke bestanden: Profiteer van 10 GB opslag voor teambestanden en 2 GB opslag voor persoonlijke bestanden per persoon.
Realtime samenwerking met Office: Werk samen met behulp van de onlineversie van Office-apps, waaronder Word, Excel, PowerPoint en OneNote.
1) Surf naar teams.microsoft.com als je nog geen Microsoft of Live-account hebt
maak een account aan met een persoonlijke ID. Druk op create one!
Als je reeds een account hebt test je best even of je kan inloggen op: https://outlook.live.com
Dat is het!
Druk op use the web app instead
2. Activeer Microsoft Teams gratis
Surf naar deze link om de gratis versie van Microsoft Teams te activeren
3. Druk op gratis registreren
voer je e-mail adres in
4. Hoe wilt u Teams gebruiken?
5. Voor vrienden en familie
6. Voor Werk
7. Welkom in Microsoft Teams!
8. Dat is het!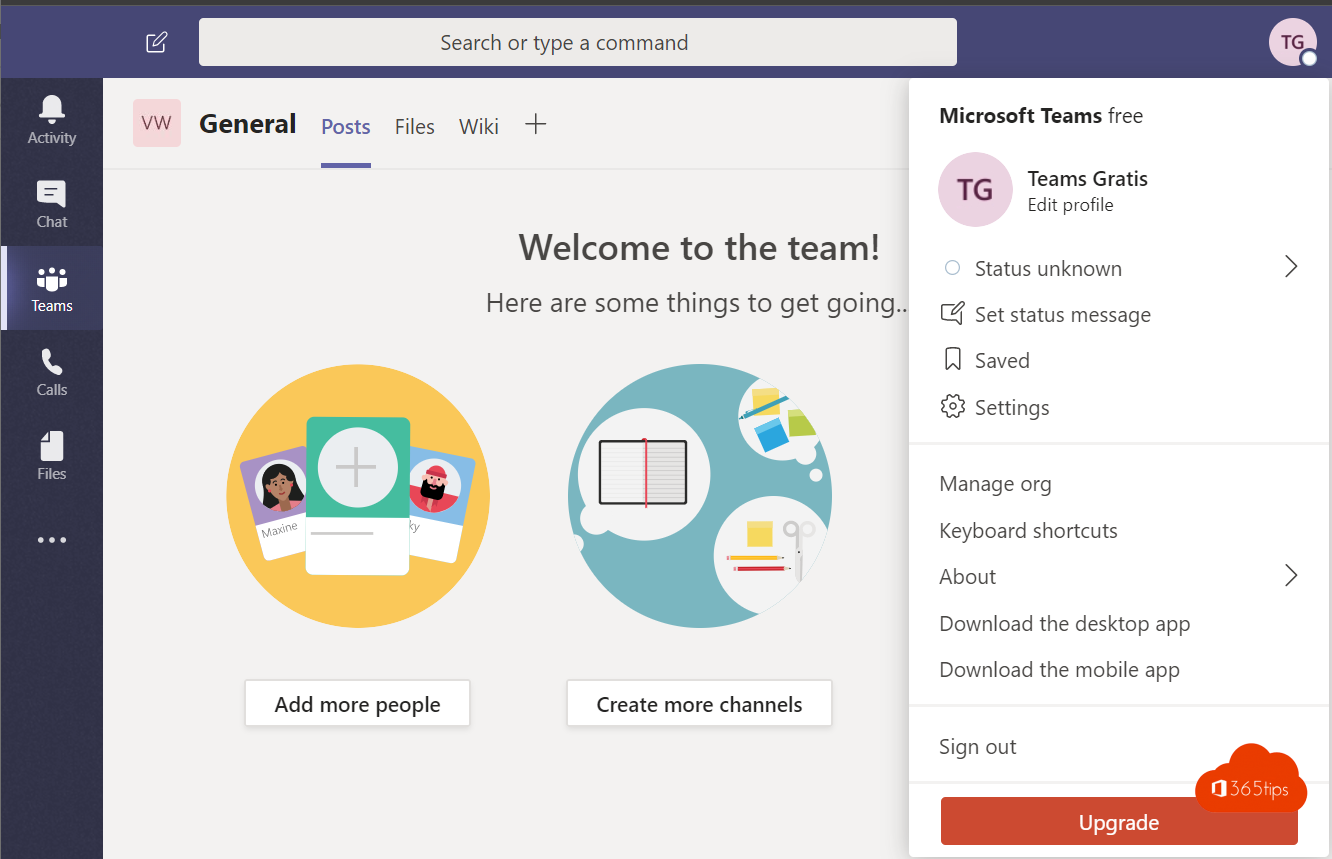 9. Teams installeren op je smartphone
Via de Apple App Store
10. Teams installeren op je computer
Voorbeeld via Microsoft Teams gratis versie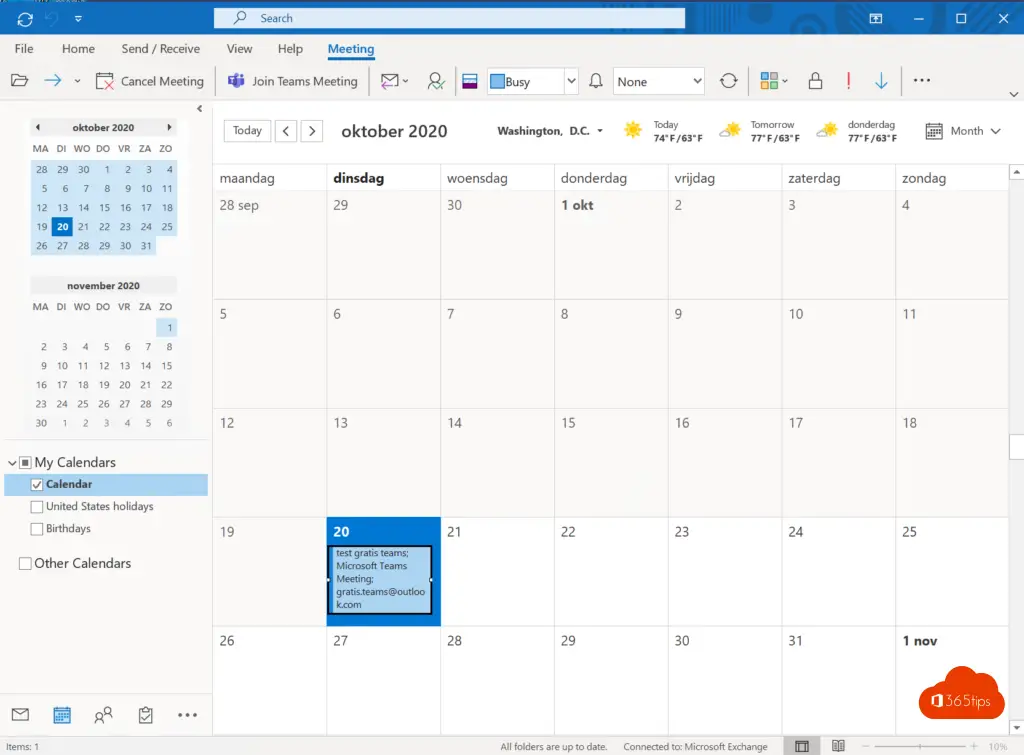 Bekijk ook 200 andere teams blogs.