#6 Lists – Microsoft Lists in Teams is nu general available (GA)
Vandaag kondigde Microsoft de algemene beschikbaarheid (general available) aan van de Lists-app in Teams voor al hun klanten. Zoals je misschien al weet, is Microsoft Lists een Microsoft 365-app waarmee je informatie kunt bijhouden en je werk kunt organiseren. Lijsten zijn eenvoudig, slim en flexibel, zodat je steeds op de hoogte blijft van wat voor uw team het belangrijkst is.
Hoe starten in Microsoft Teams?
Druk op de + rechtsboven en zoek naar Microsoft Lists
Maak je Lists zoals hier beschreven staat (stap 3)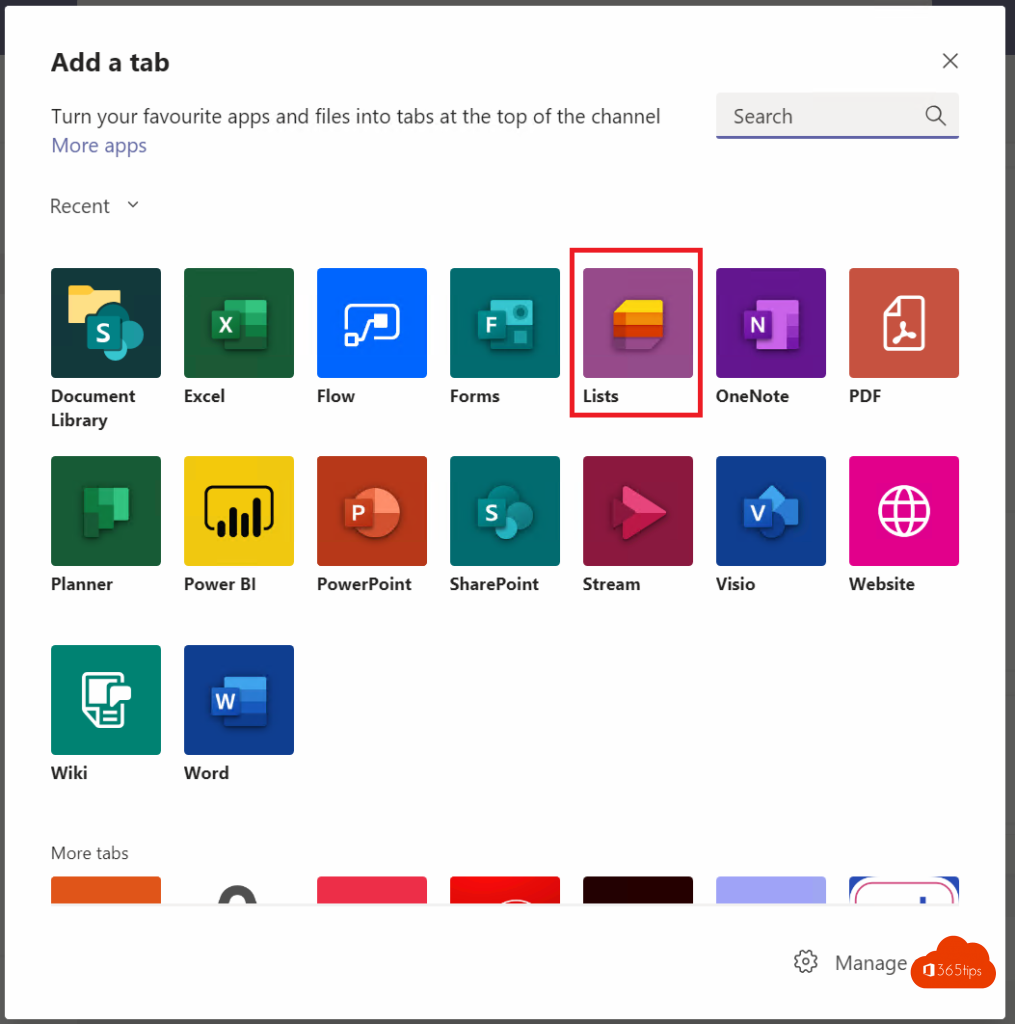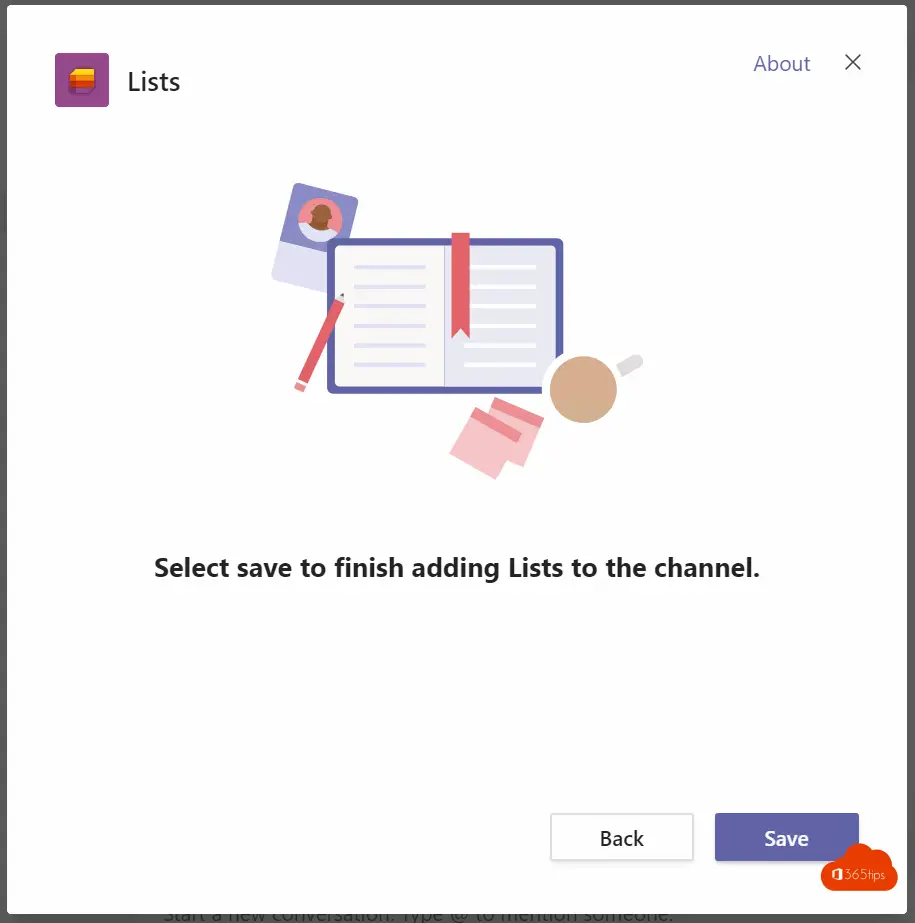 Maak een lijst
Maak een nieuwe lijst aan of voeg een huidige Microsoft List toe aan het project X team.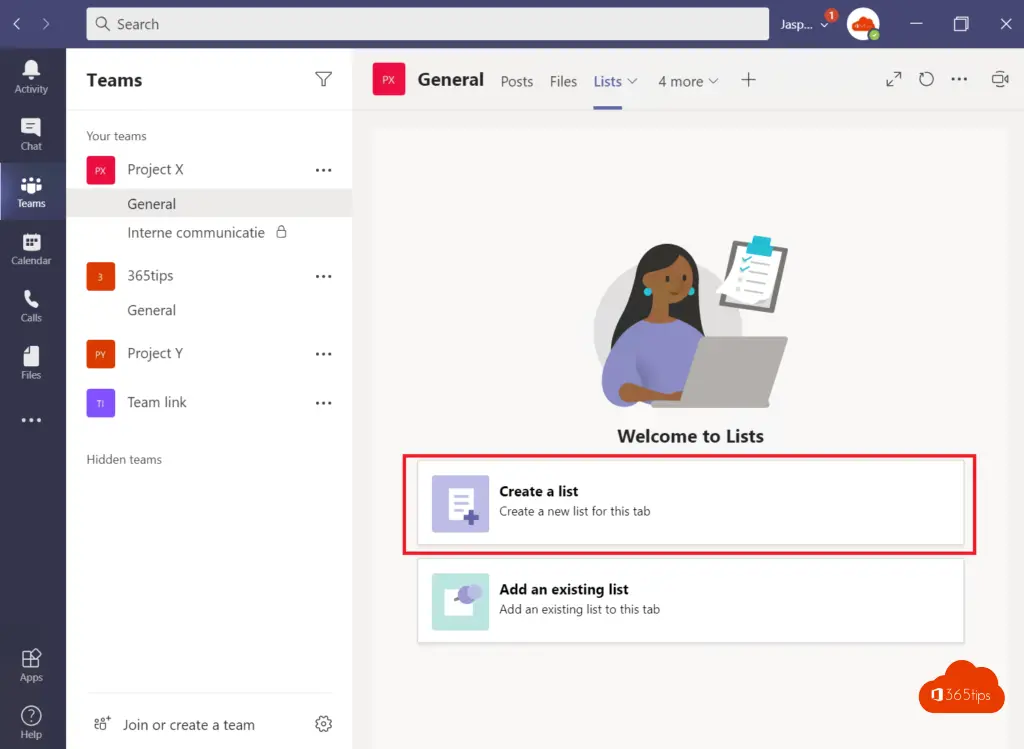 Er zijn 3 soorten manieren om een list aan te maken.
Een lege lijst
Vanuit een Excel
Of vanuit een bestaande lijst
Templates? Zeer handig!
Met templates kan je sneller aan de slag met een concreet plan van aanpak.

Zaken die je niet nodig hebt kan je makkelijk verwijderen en aanpassen zodat je snel aan de slag kan.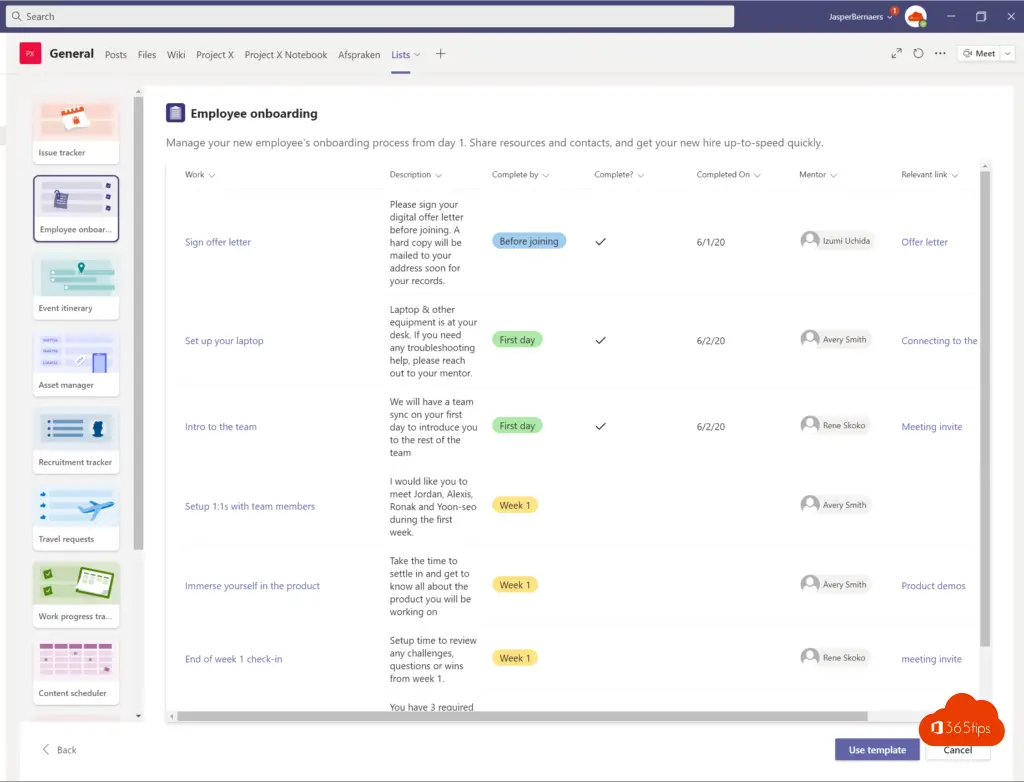 Deze blogpost behoort tot de Microsoft Lists reeks
#1 Lists – Wat is Microsoft Lists of Lijsten?
#2 Lists – Microsoft Lists gebruiken in 3 stappen!
#3 Lists – Een huidige SharePoint lijst gebruiken in Microsoft Lists
#4 Lists – Een Excel bestand omzetten naar een Lijst
#5 Lists – Een lijst delen met collega's zodat ze data kunnen ingeven
#6 Lists – Microsoft Lists in Teams is nu generally available (GA)