Azure AD connect configuratie in 4 stappen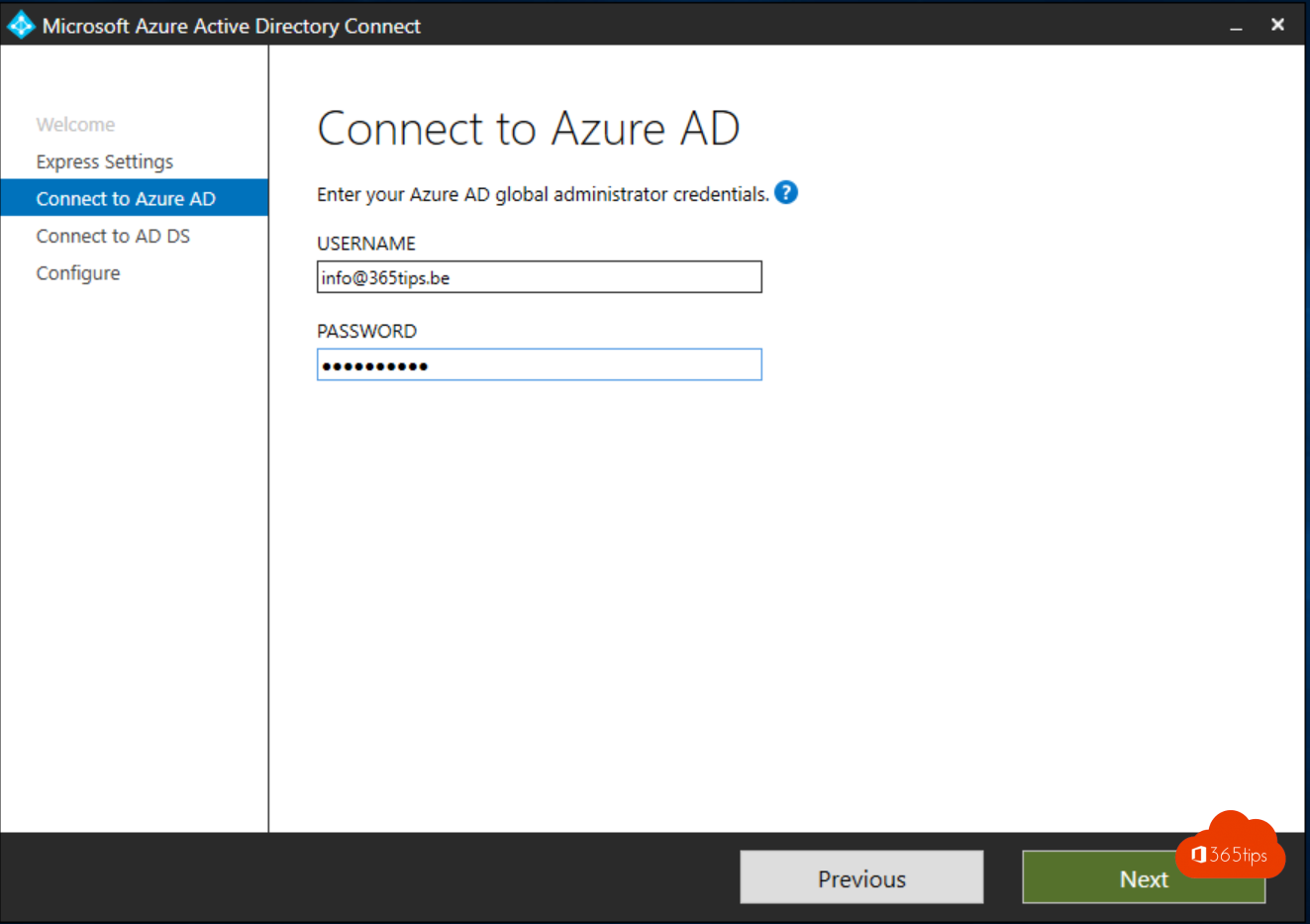 Azure Active Directory maakt een verbinding tussen on-premises active directory en Azure Active Directory. Objecten worden gesynchroniseerd vanuit de lokale AD naar Azure AD. Waar ook Office 365 deel van uitmaakt.
Voorbereidende stappen
Je zet Azure AD connect op in het kader van een migratie naar Office 365. dit zorgt er voor dat alle gebruikers gesynct zijn naar Azure AD.
één voorbereidende stap is cruciaal voor het succes van deze stap. Alle identiteiten hun UPN aanpassen naar een eigen domein.
Een best-practise is de UPN aanpassen aan het e-mail adres. Want vaak vragen Microsoft services zoals Skype of OneNote om in te loggen met je e-mail adres.
Maak het niet te verwarrend voor je gebruikers en kies één identifier.
1. Download Azure AD Connect
2. installeer Azure AD Connect
Installeer Azure AD Connect op een server in je domein.
Open het installatiebestand. Onderstaand scherm is het eerste dat je ziet.
Klik Continue
3. Connect to Azure AD
Vul je Azure AD Global Administrator account in
Vul je wachtwoord in.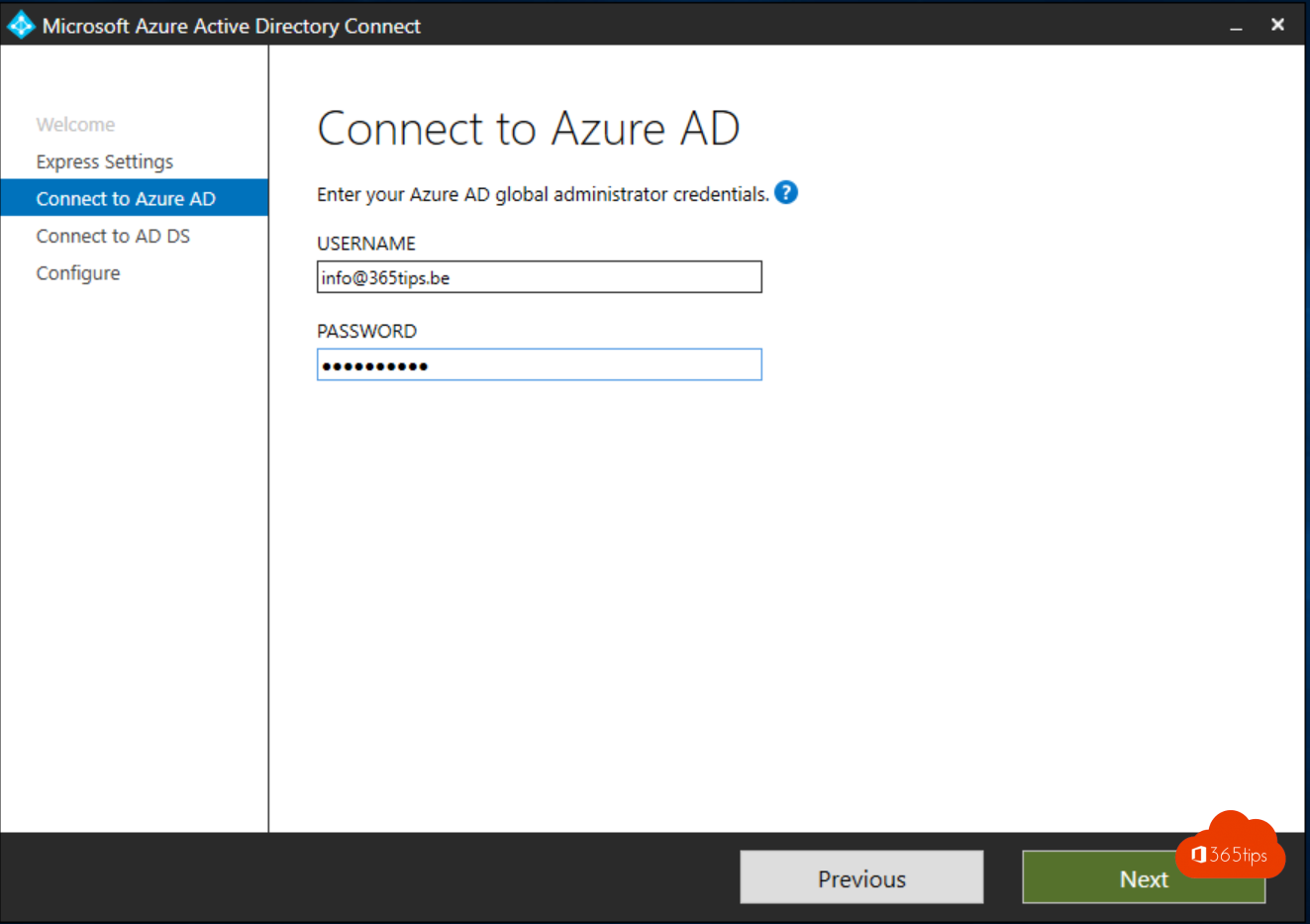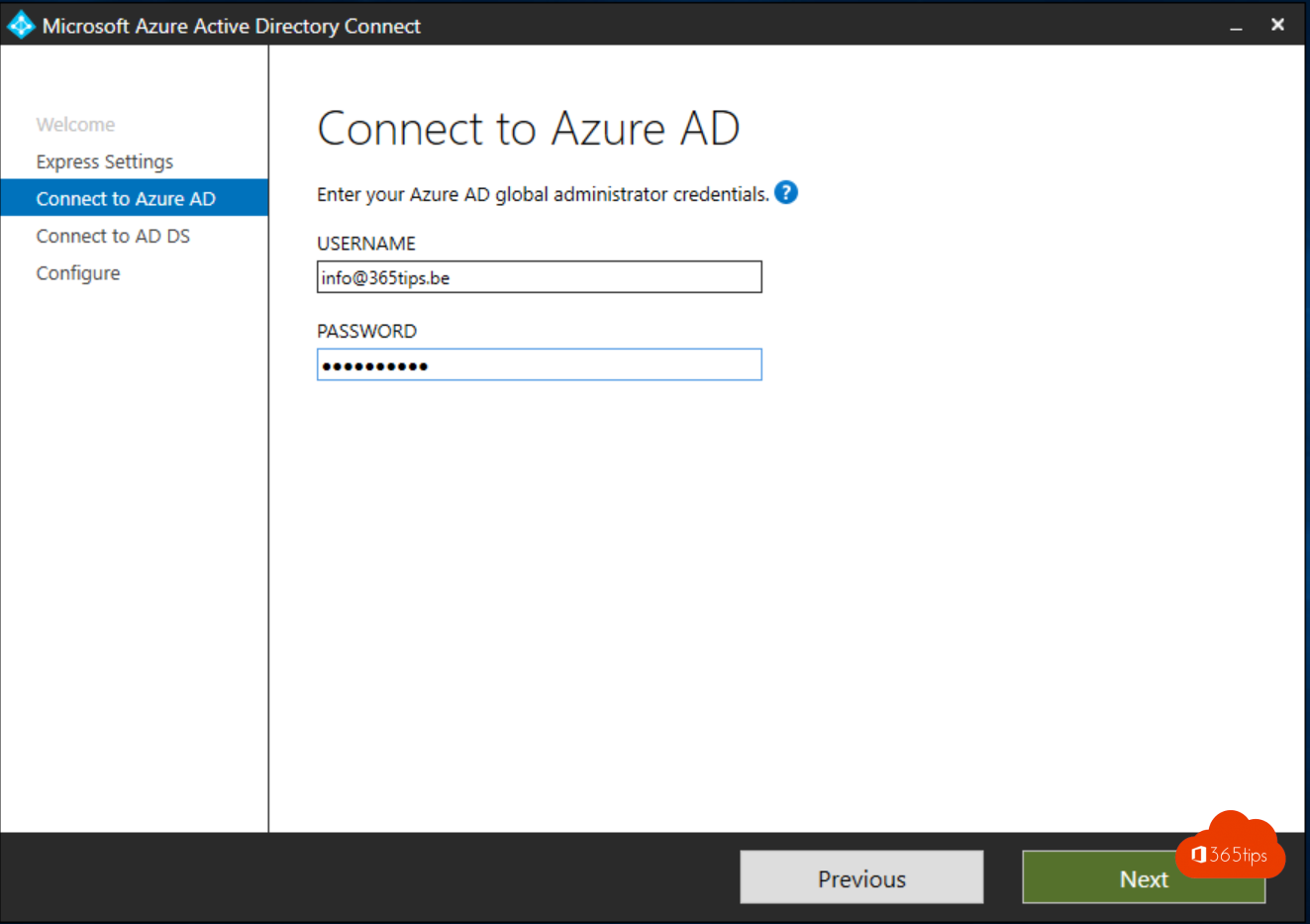 Vul je wachtwoord nogmaals in (bij MFA)
4. Connect to ADDS
Vul je Active Directory Enterprise Administrator Credentials in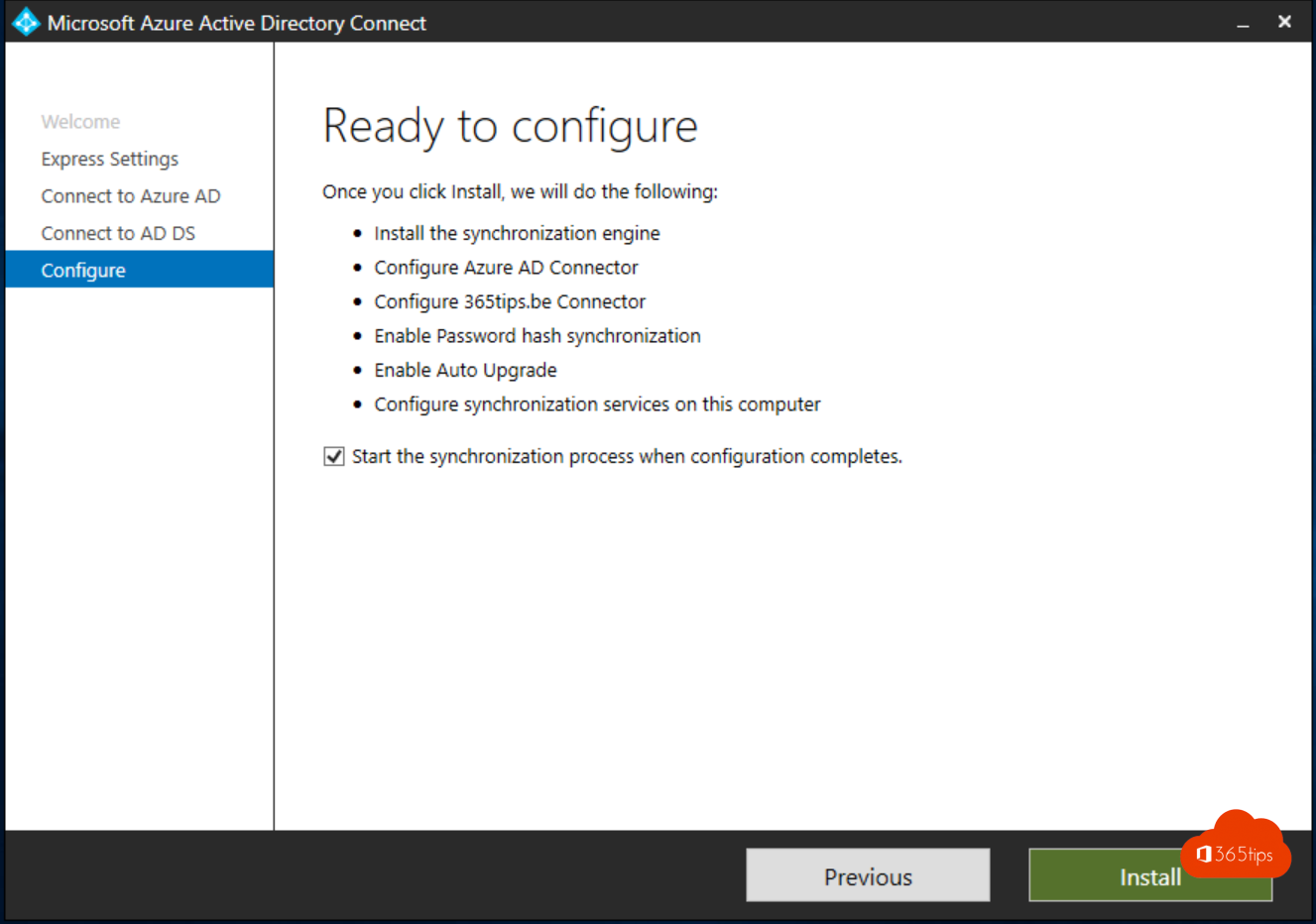 Dat is het!
Alle gebruikers worden nu gesynchroniseerd van je on-premise Active Directory naar Office 365 / Azure AD.
Belangrijk uiteraard is de UPN's gelijk te stellen met het e-mail adres zodat je dezelfde login's hebt als vandaag.
Lees ook
Verwijder Azure AD Connect en maak alle objecten cloud managed
Zoek een gebruiker in de MetaVerse van Azure AD Connect
Personen uitnodigen om Teams gratis te gebruiken
Micrososoft 365 implementatie in meerdere tenants uit 1 AD omgeving