Everything you need to know about Zoom!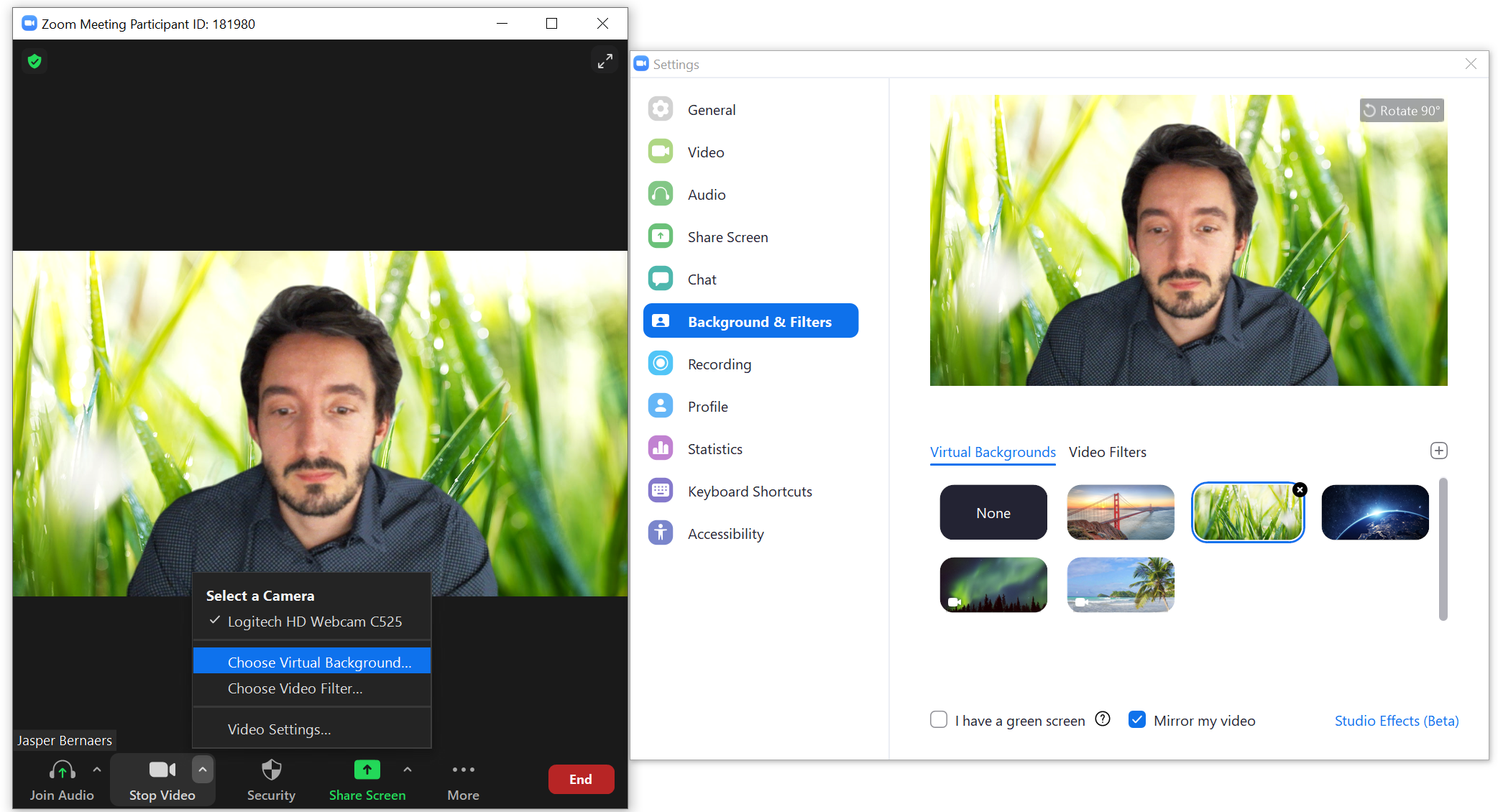 In this article you can find a brief introduction to all Zoom functionalities. From account creation to using Zoom, presentation sharing, video filters, keyboard shortcuts, multiple window sharing,...
If there are any questions, please comment at the bottom.
What is Zoom?
Zoom is a videoconferencing platform used for online meetings, webinars and videocalls. Developed by Zoom Video Communications, it offers the ability to connect up to hundreds of participants simultaneously via audio and video calls, as well as file sharing and the use of a online whiteboard. Zoom is available for a variety of platforms, including computers, smartphones and tablets. It also offers the ability to make recordings of meetings and share them with other participants.
1. Download Zoom for Windows
Browse to: https://zoom.us/download to download Zoom.
This installation is for MAC and Windows.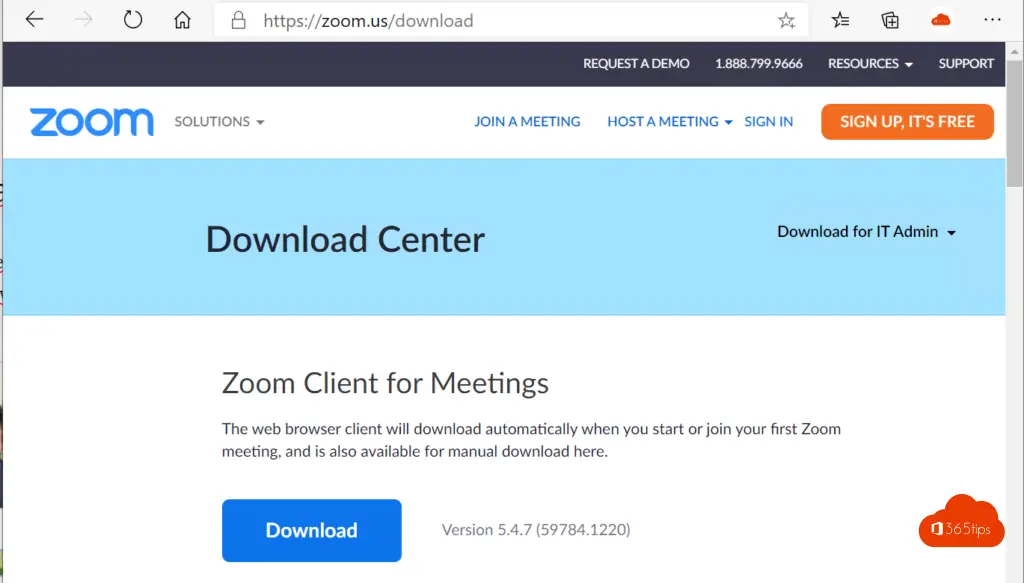 When you first start up the Zoom package, you will see this message. You can enter any Zoom meeting without an account.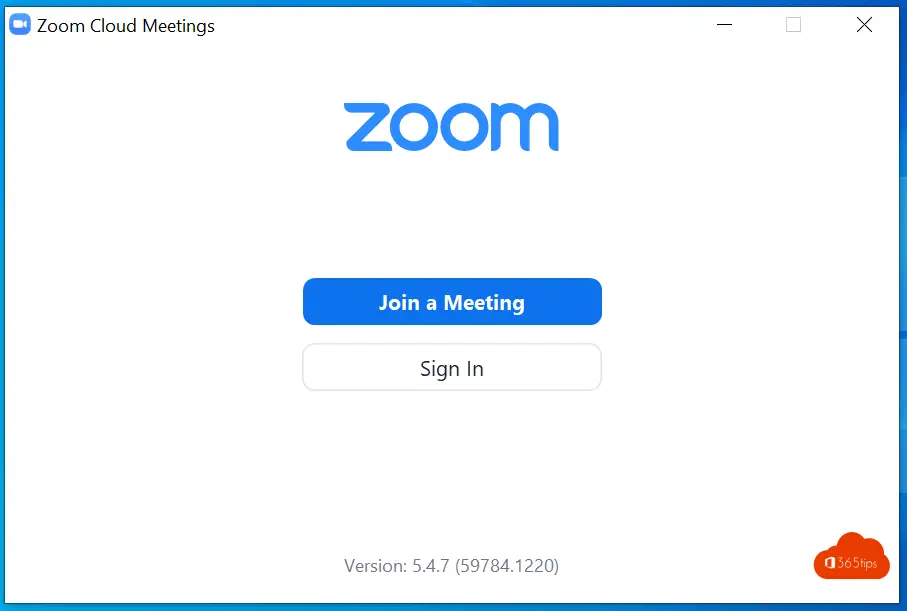 2. Creating a Zoom account
Install the Zoom client using the instructions above or Browse directly to: https://zoom.us/signup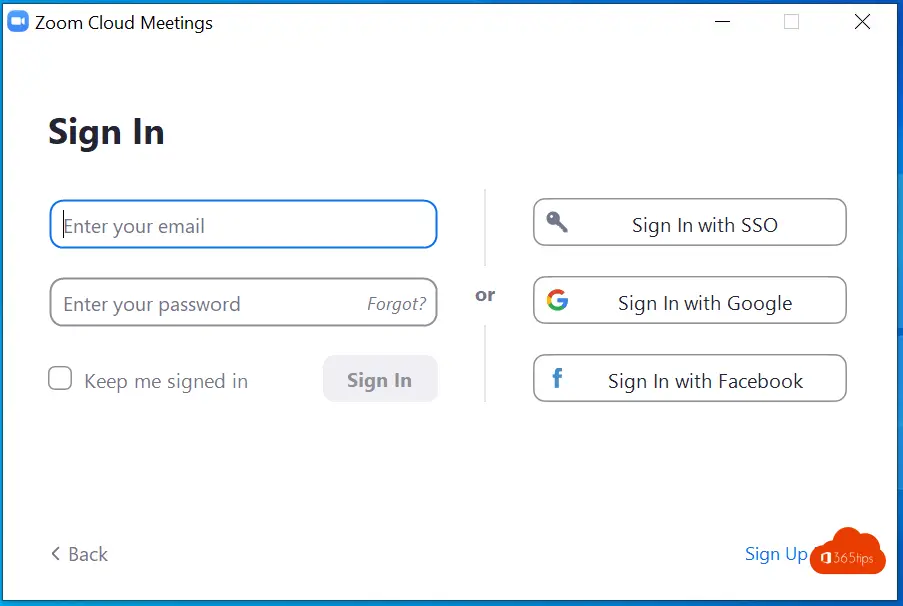 Enter your date of birth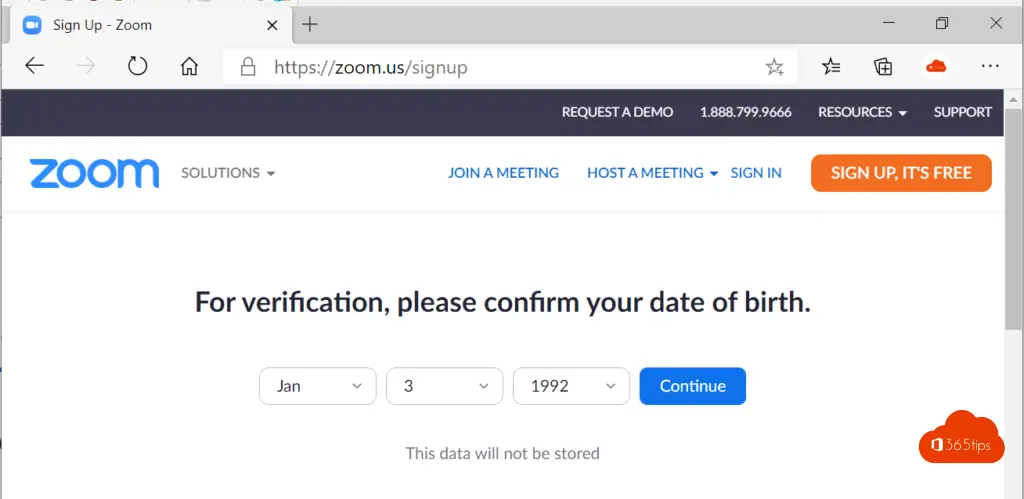 Choose the desired e-mail address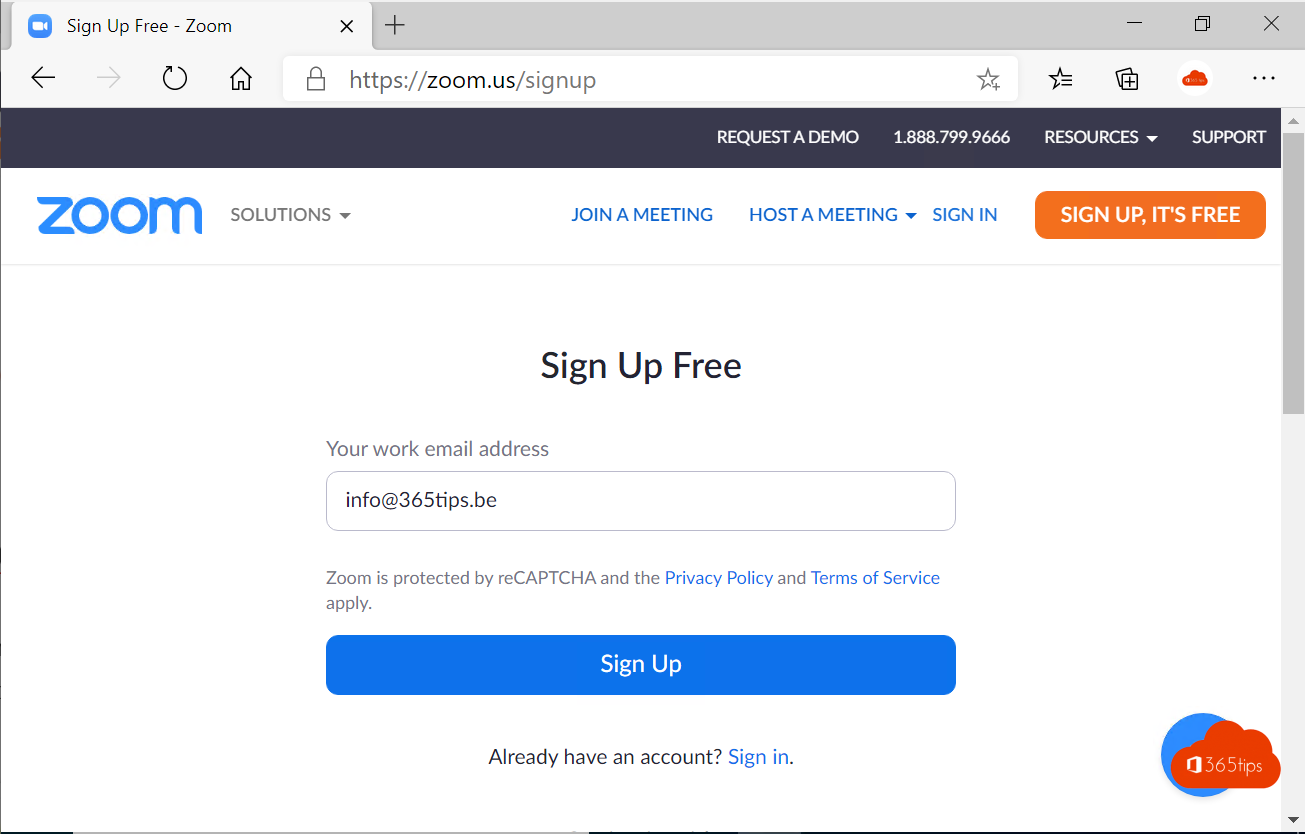 You will receive an e-mail message -> press activate account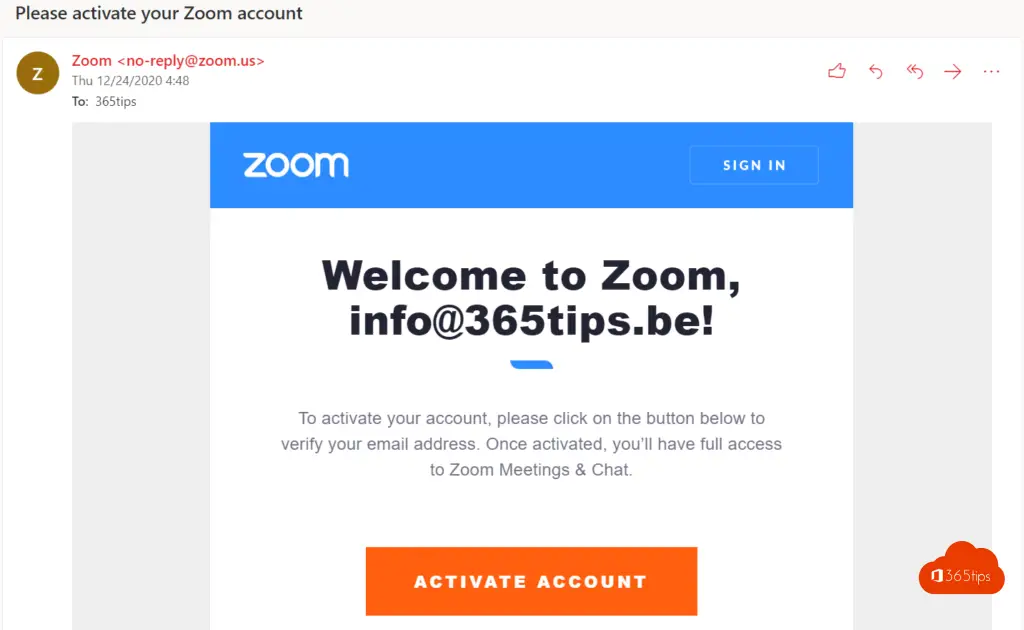 Enter your personal information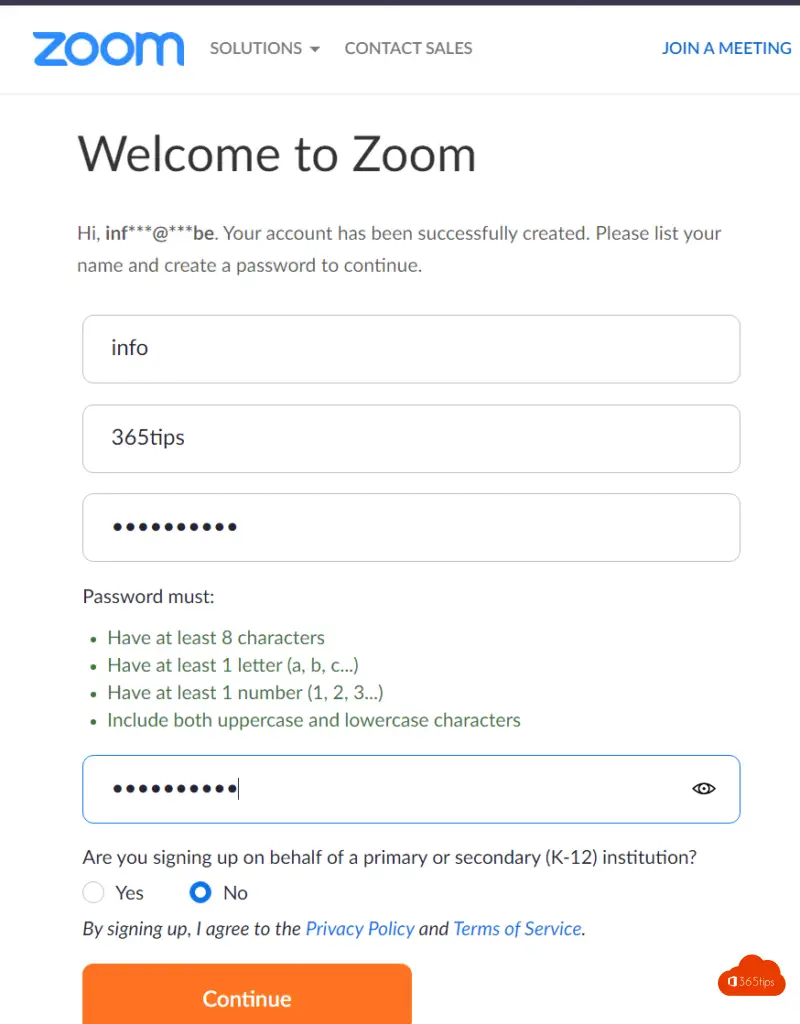 You will receive a personal meeting URL. You can place this just like in Teams in your signature of your emails.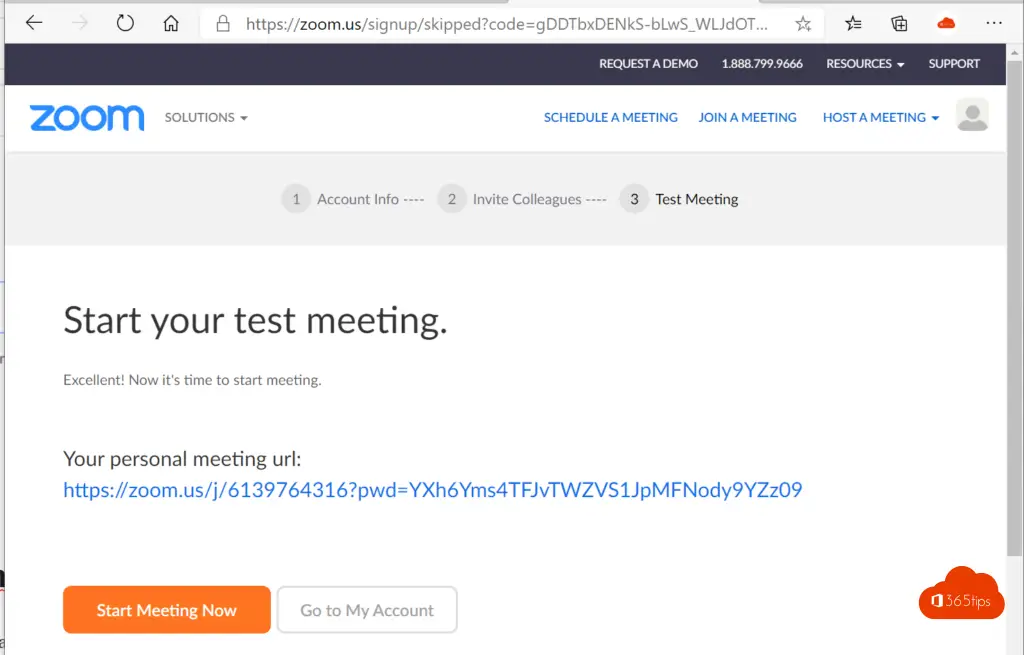 3. Logging into Zoom for the first time
Earlier, you installed the zoom software and created a zoom account. After activation, you can log in with your account.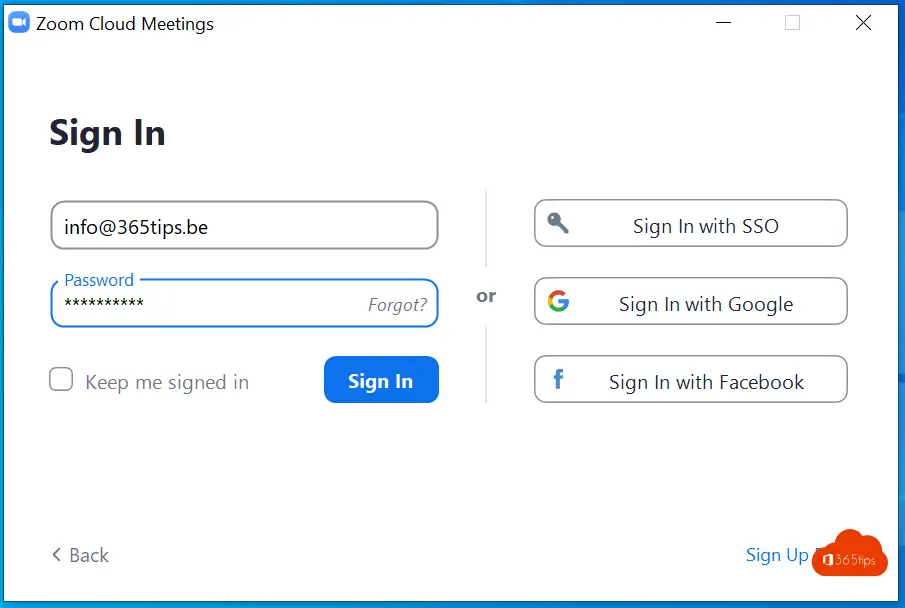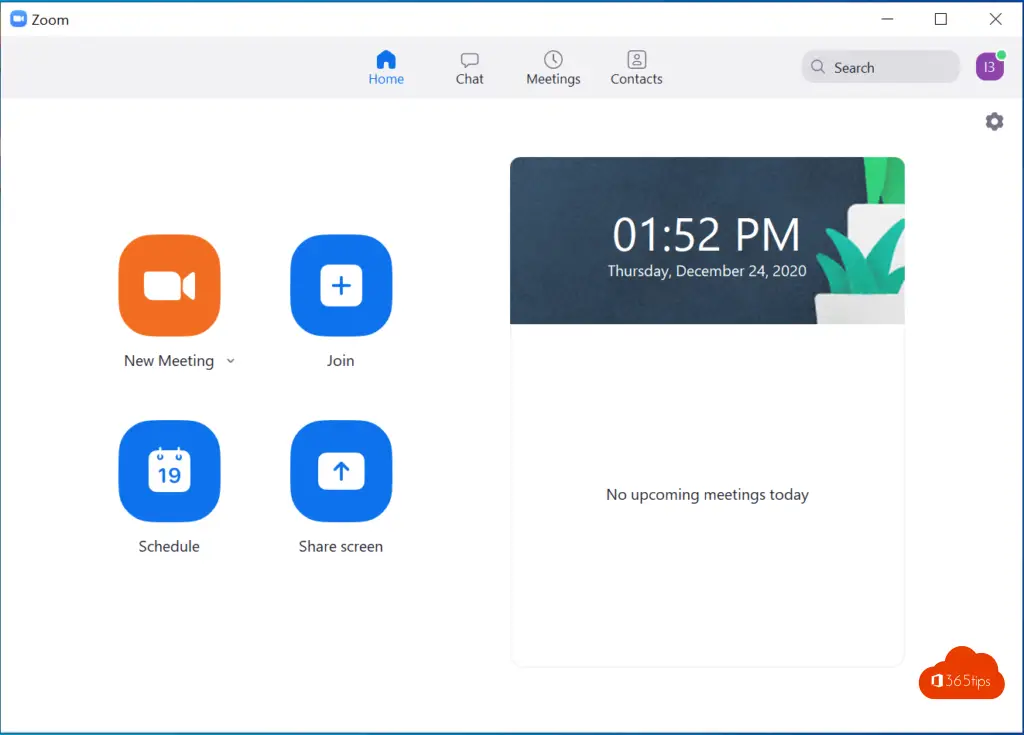 4. Setting up a Zoom meeting
Scheduling a meeting in Zoom can be done through several ways.
You can share your URL so that people can always come to your meeting. -> In the Zoom client, press 'Schedule' -> Enter a topic, a start date and any other parameters you want.
Then press Save.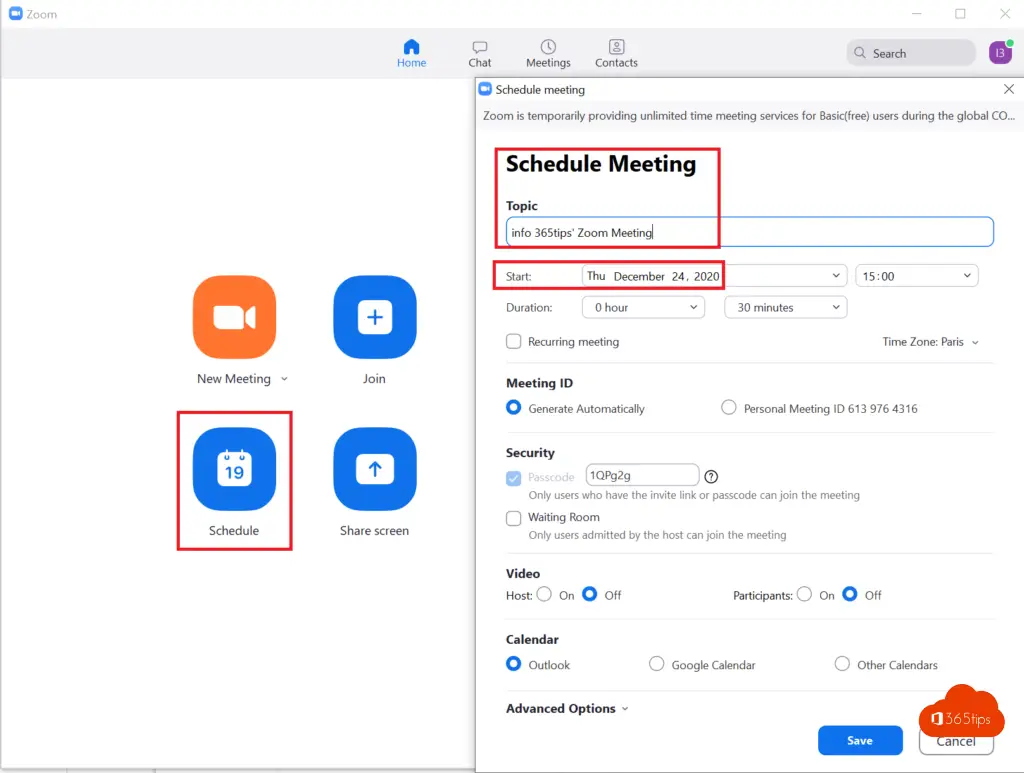 You can distribute the Zoom URL yourself by Mail, Whatsapp, Outlook or other channels.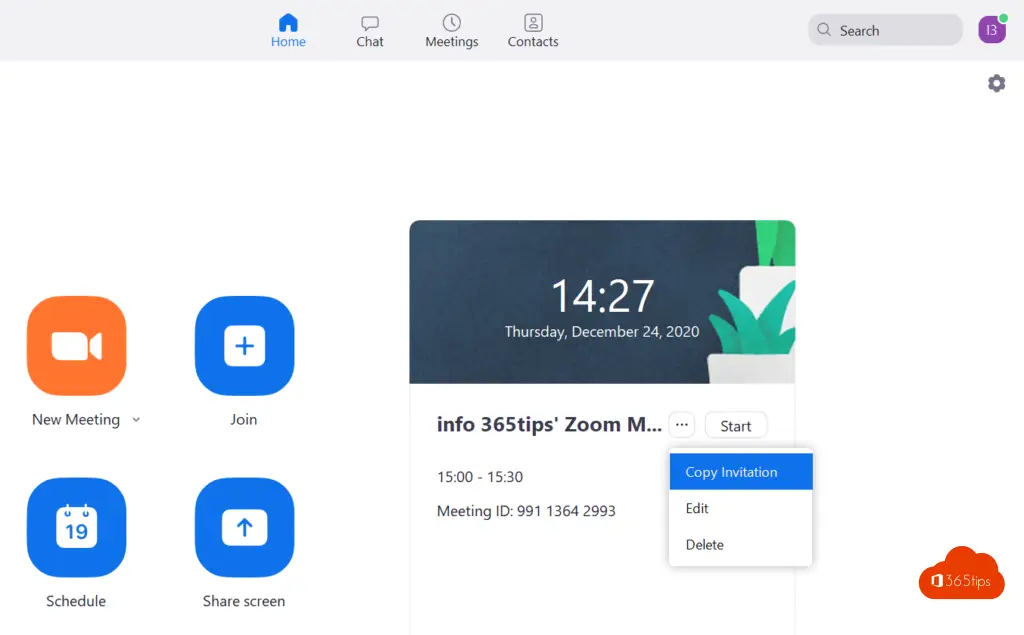 A 2nd possibility is through Microsoft Outlook. For this, you need to enable Outlook integration in settings. You must first download the Outlook application from Zoom. (see below)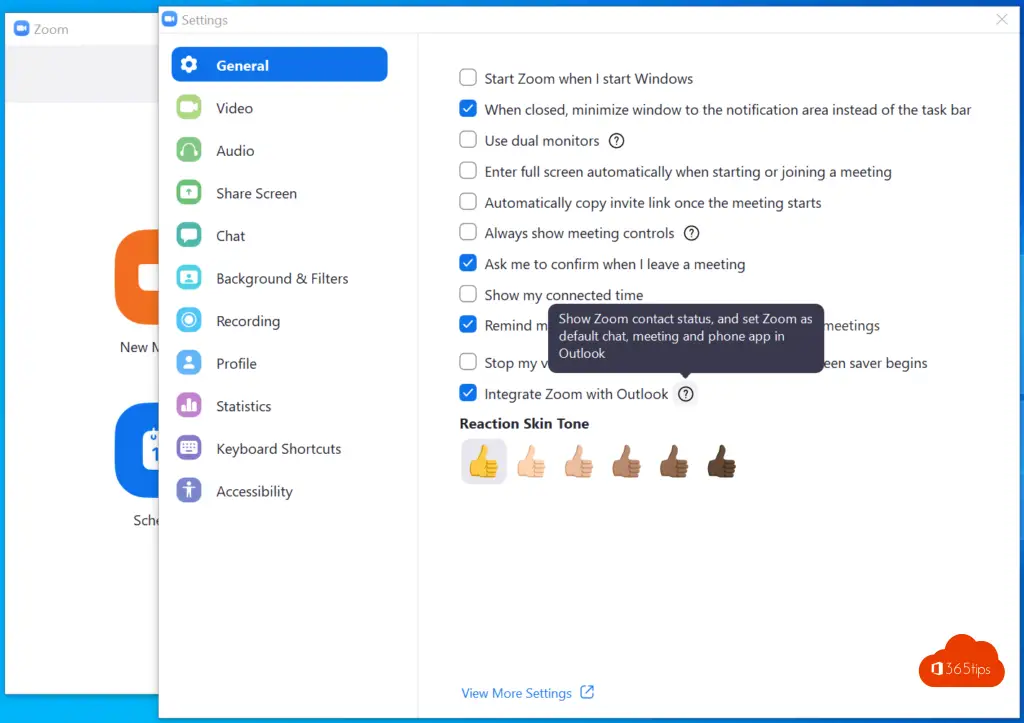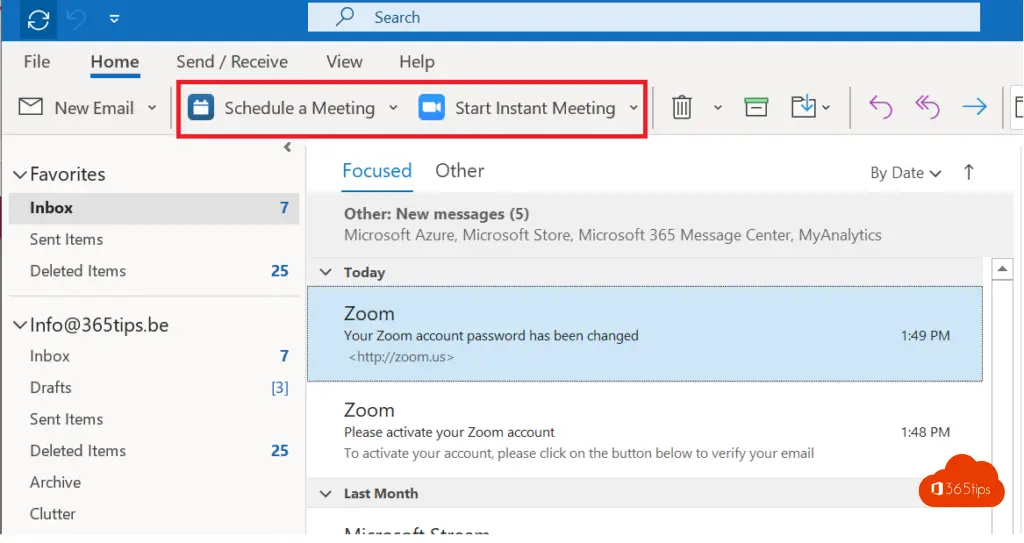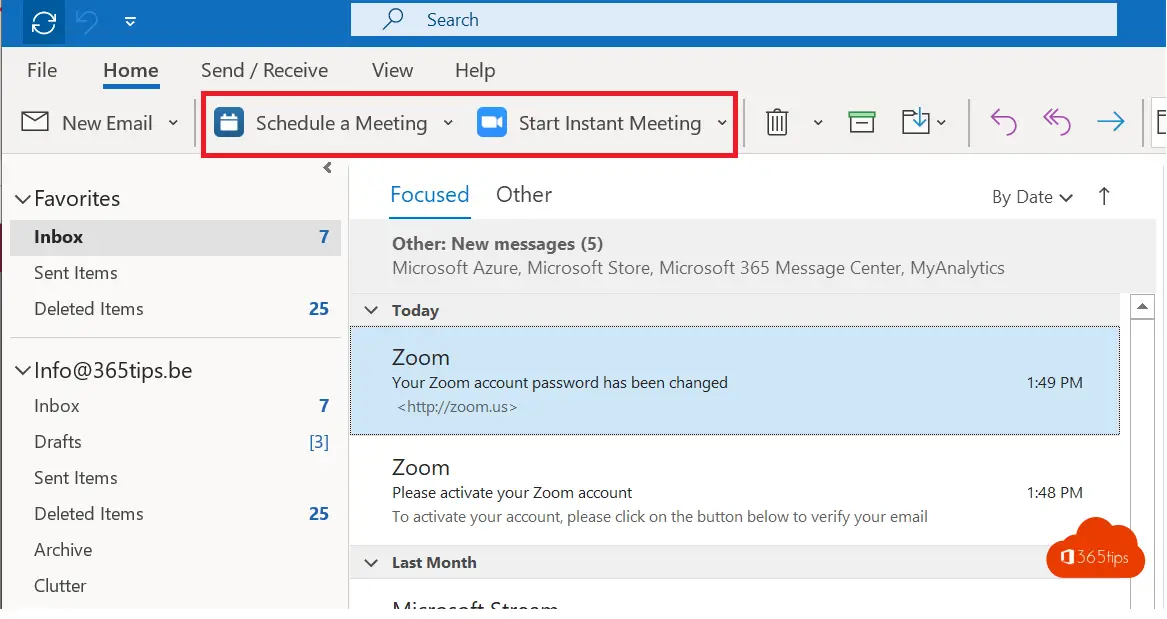 If you press Schedule a meeting in Outlook you will see the display below. Here you can press Save in a moment.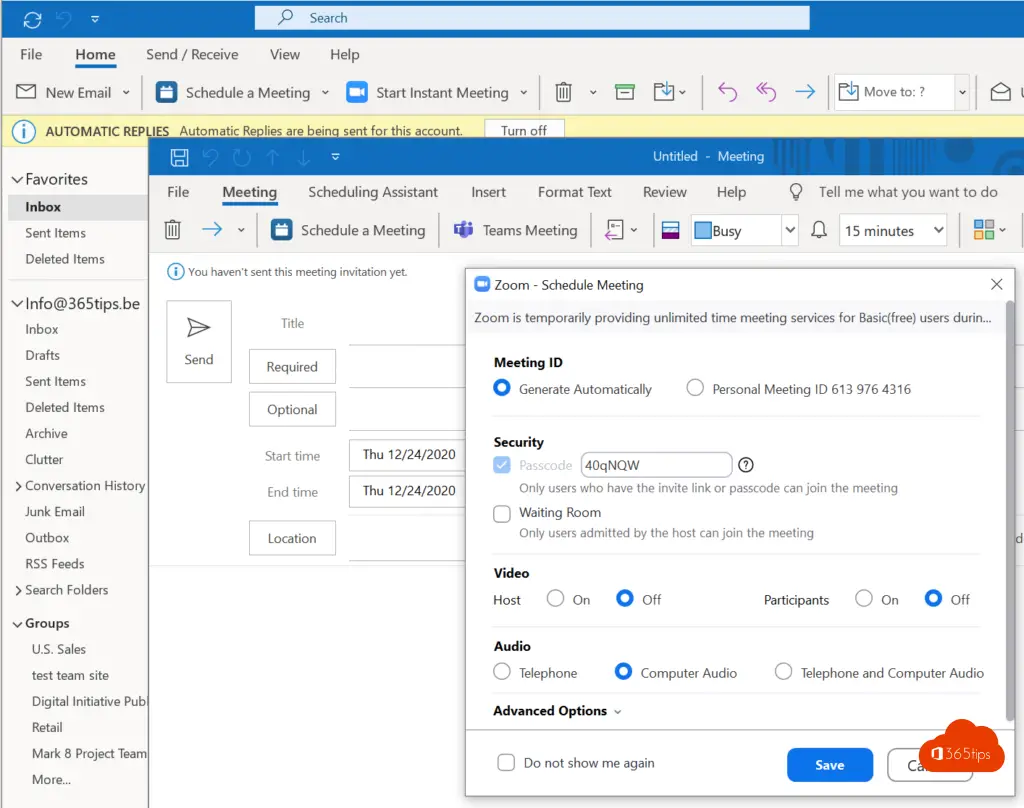 Choose the desired recipients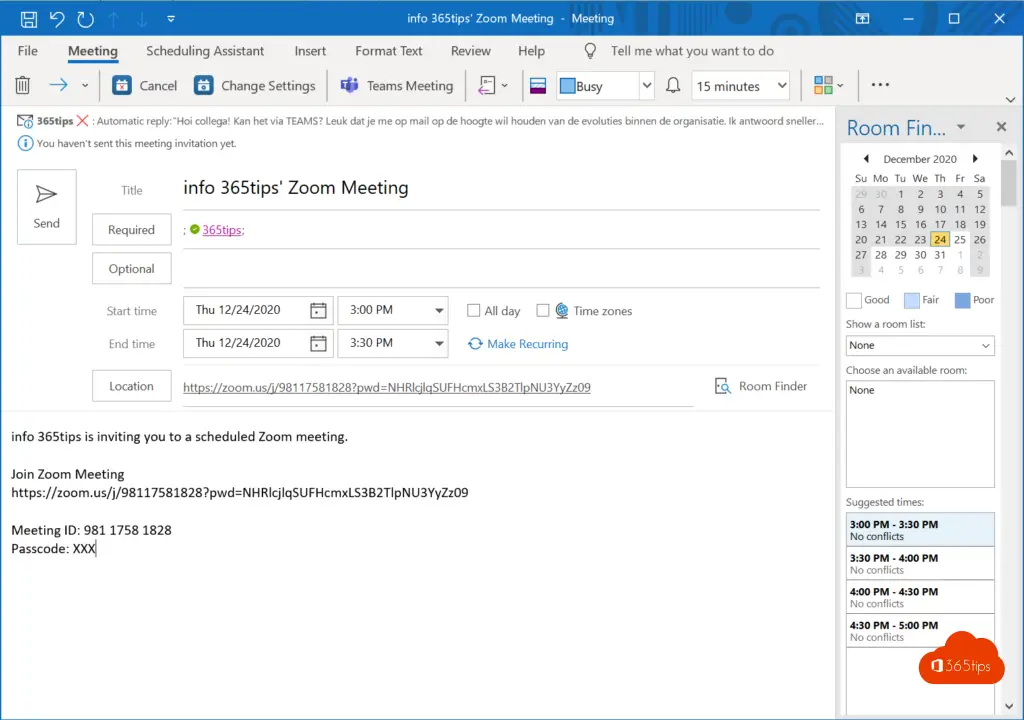 Deleting or undoing a Zoom meeting can be done by deleting the calendar item and then sending a notification to the participants.
5. Activate Zoom for all Microsoft 365 users -. Office 365 Tenant
Browse To: https://portal.office.com/adminportal - as Global Administrator
Press Integrated Apps at Settings.
Get Apps: Search for Zoom for Outlook
Activate Zoom for Outlook for the entire organization.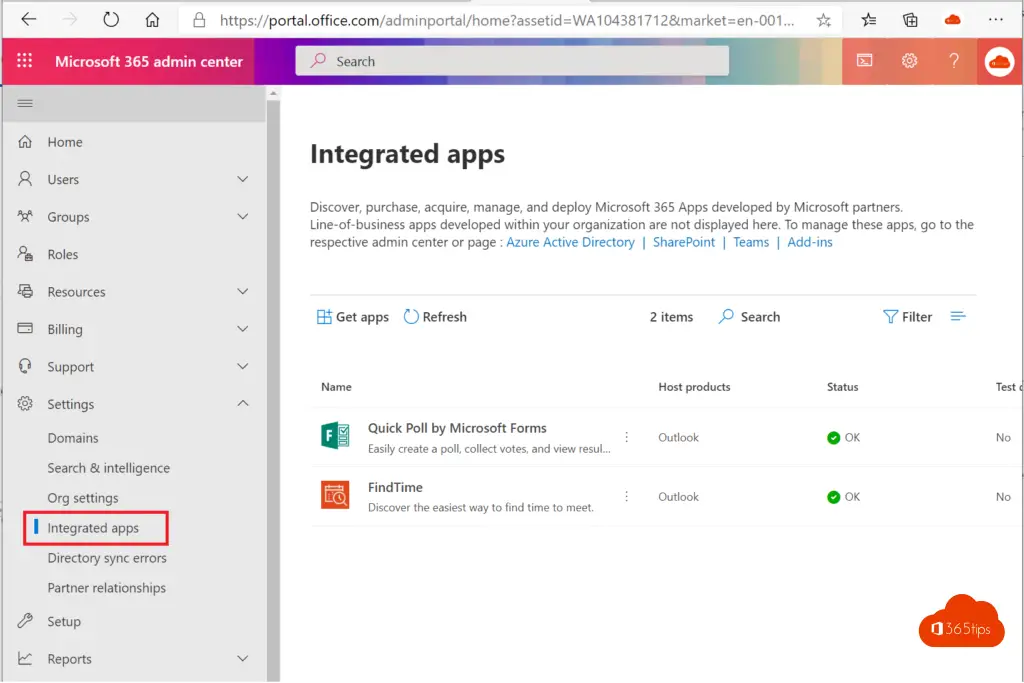 You can choose to assign this application to a group or the entire organization. (Or just yourself)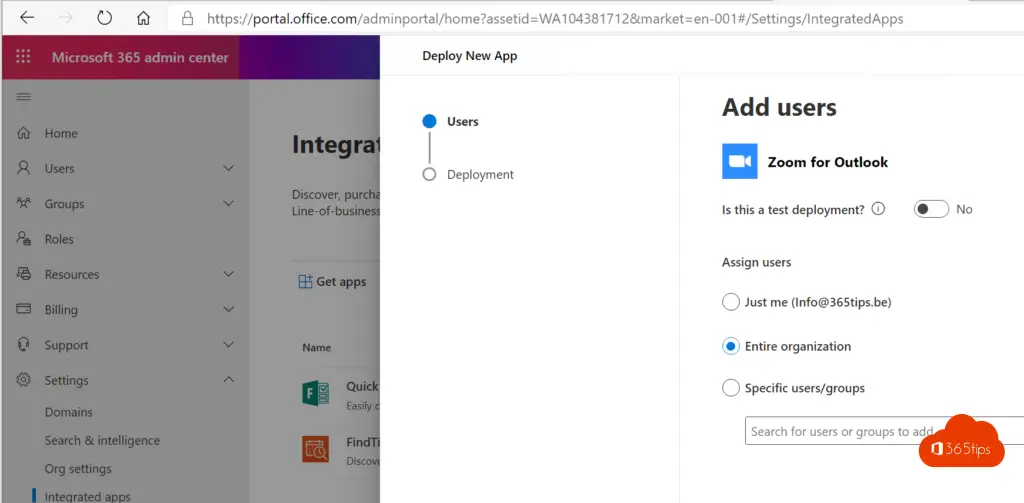 Once the Zoom application is rolled out, you'll see the results here.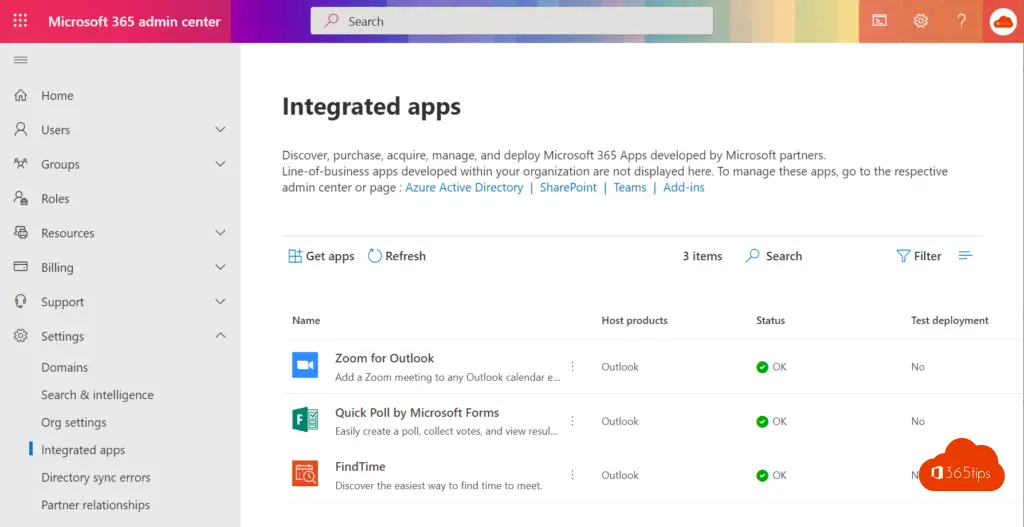 6. Settings in Zoom
Press at the top right to display the settings.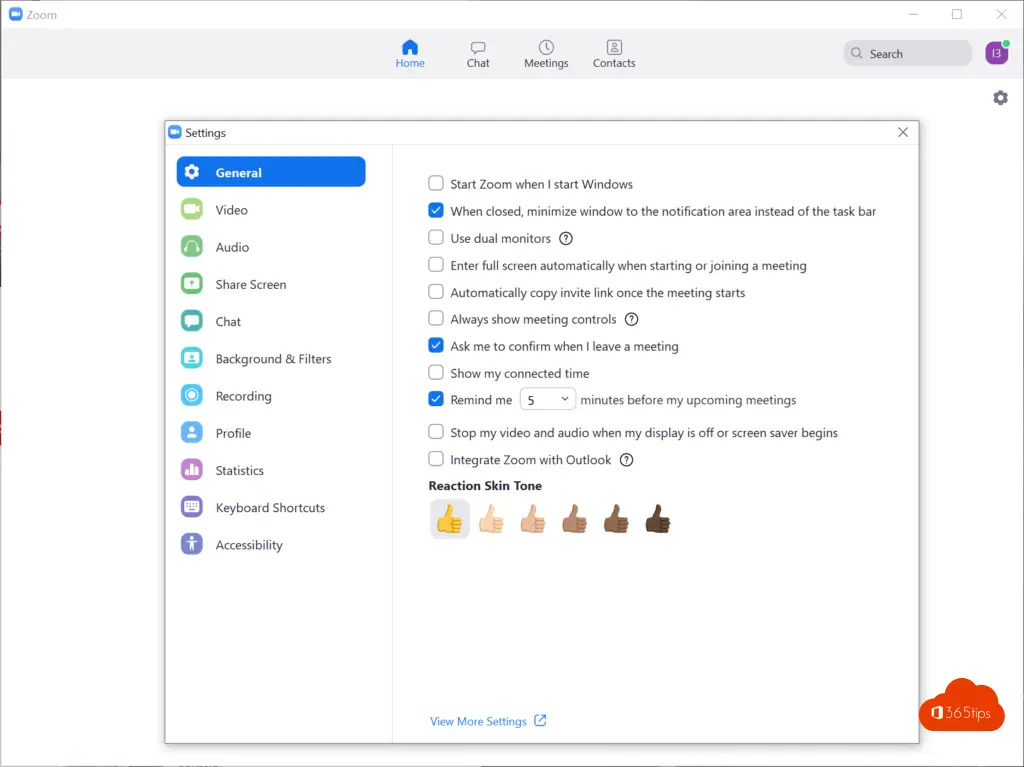 7. In Zoom, adjust the background
Press settings at the bottom of the Zoom meeting to customize your background. On the right side, choose which background you would like.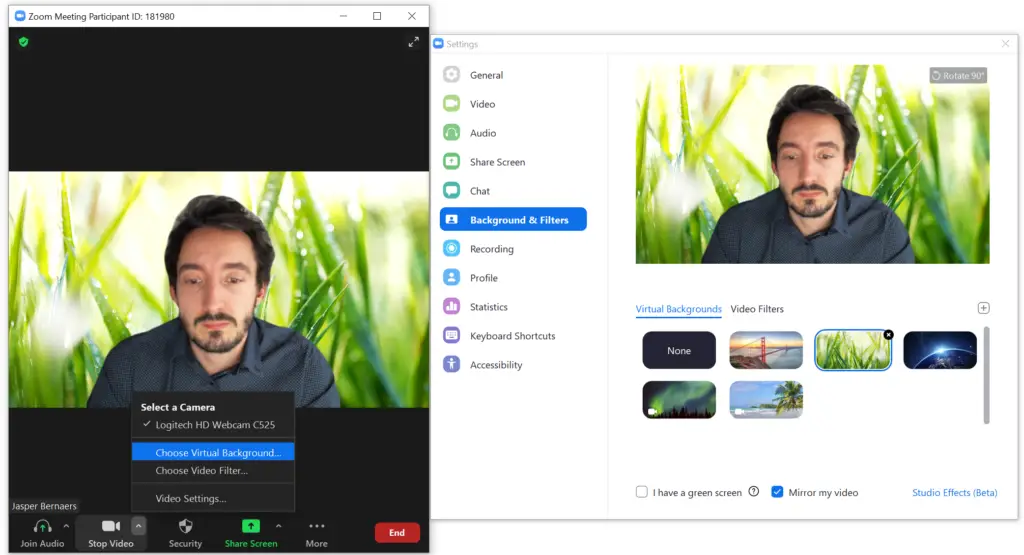 Via background & filters, you can recently use (beta) studio effects to customize your eyebrows, mustache, beard.
You can access this menu by first pressing Settings, then Background & Filters.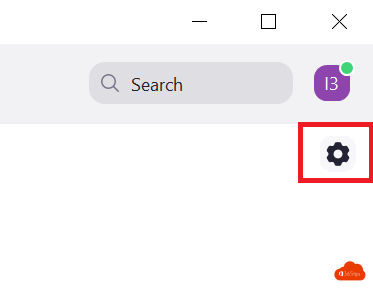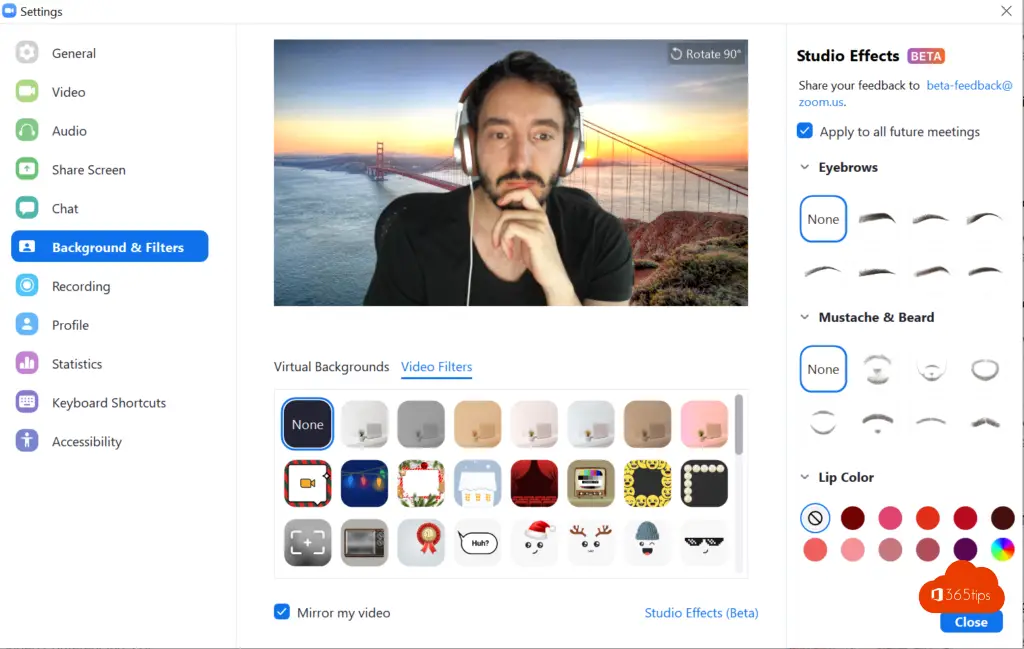 8. Zoom low light adjustment
If you're low on desk space, you can enable "low light" mode to optimize your video quality.
This menu can be found at settings -> Video.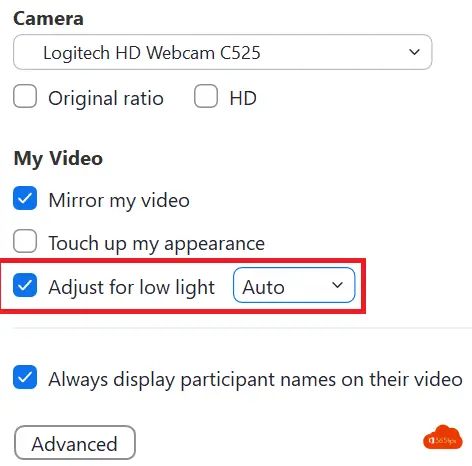 9. Adjust screen sharing settings in Zoom
Fullscreen mode is the default in Zoom. You can work with different options here.
By default, Zoom is set to share screens, not the entire desktop. You can change this setting here.
The primary image will always be shared first.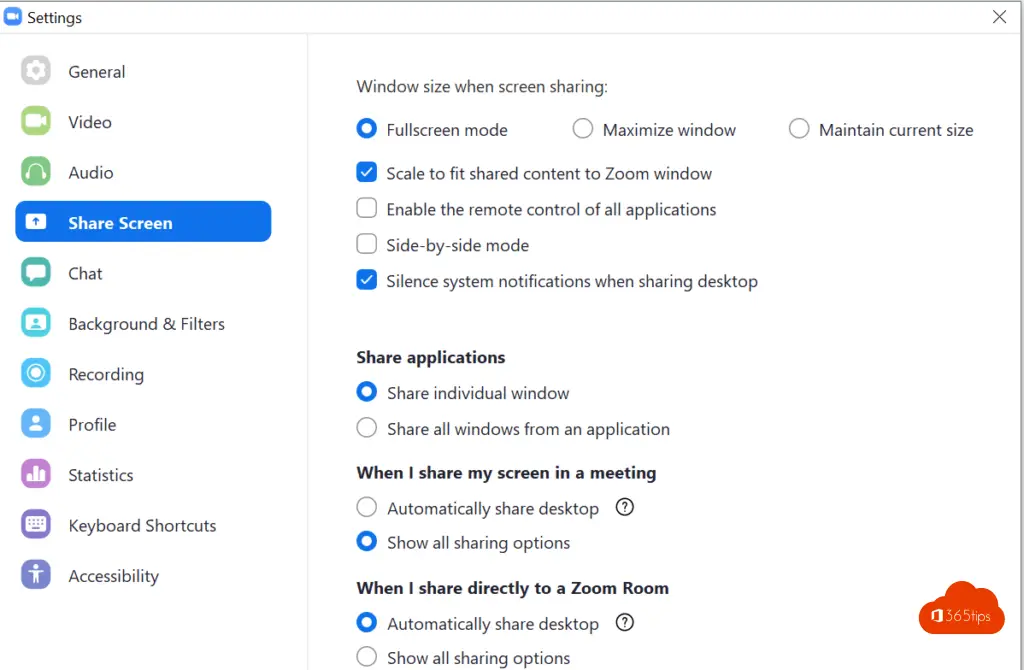 10. Install Outlook Zoom plugin
Browse to: https: //zoom.us/download - Press download to install the plugin.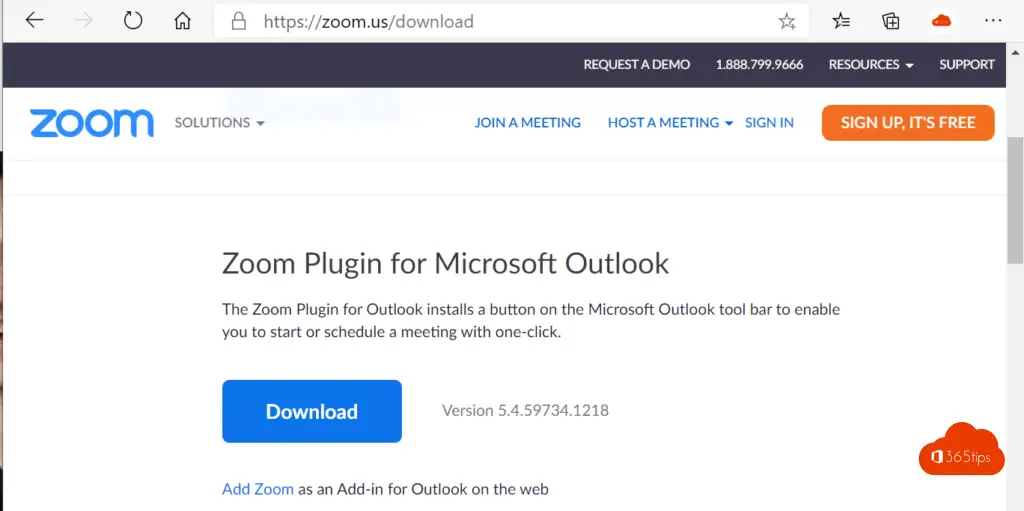 Install the plug in using the recommended wizard.
After this installation, you will see this view in your Outlook application.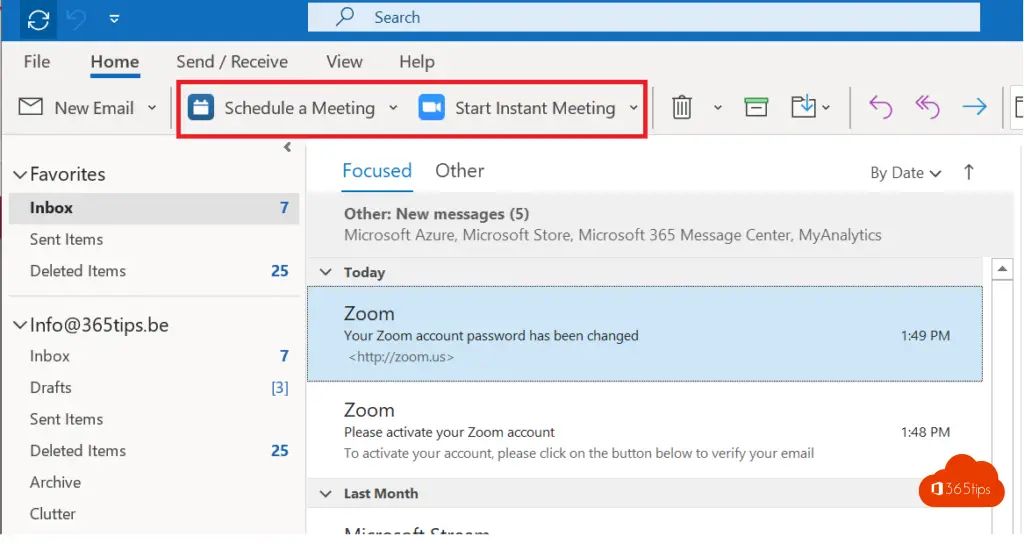 11. Starting a meeting in Zoom
Starting a new meeting in Zoom can be done after logging into Zoom. Press 'New Meeting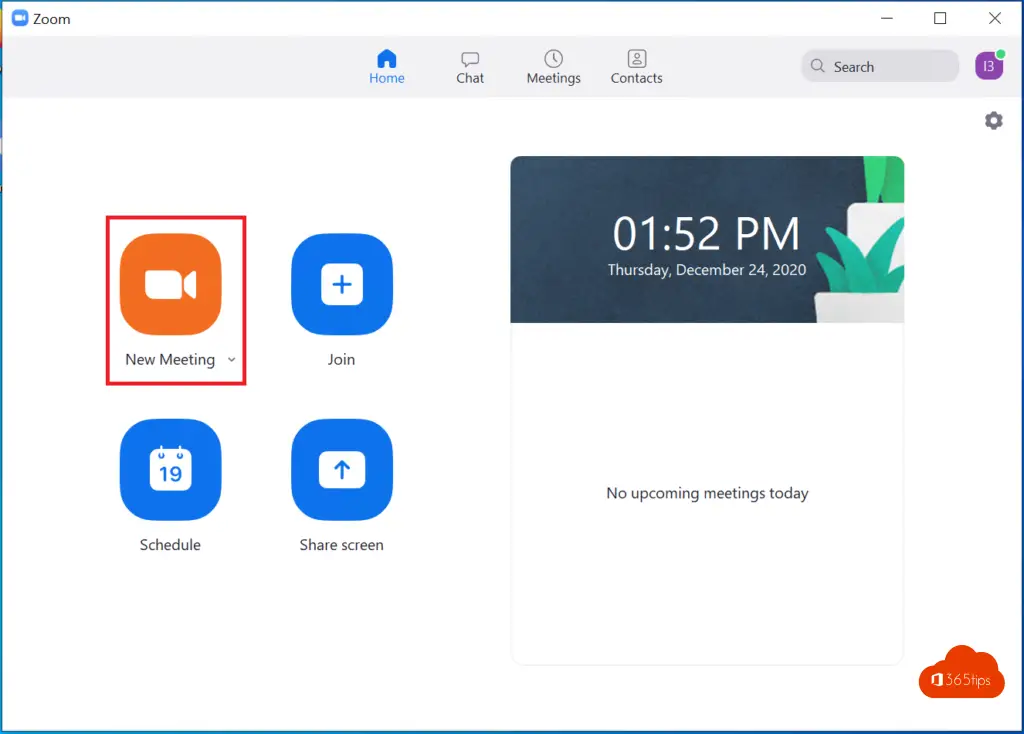 12. Navigation in Zoom
At the bottom of Zoom you will see Share Screen - Record - Reactions - Participants - Securirty.
Press Share Screen to share your screen.

The chat button allows you to chat with everyone in the meeting.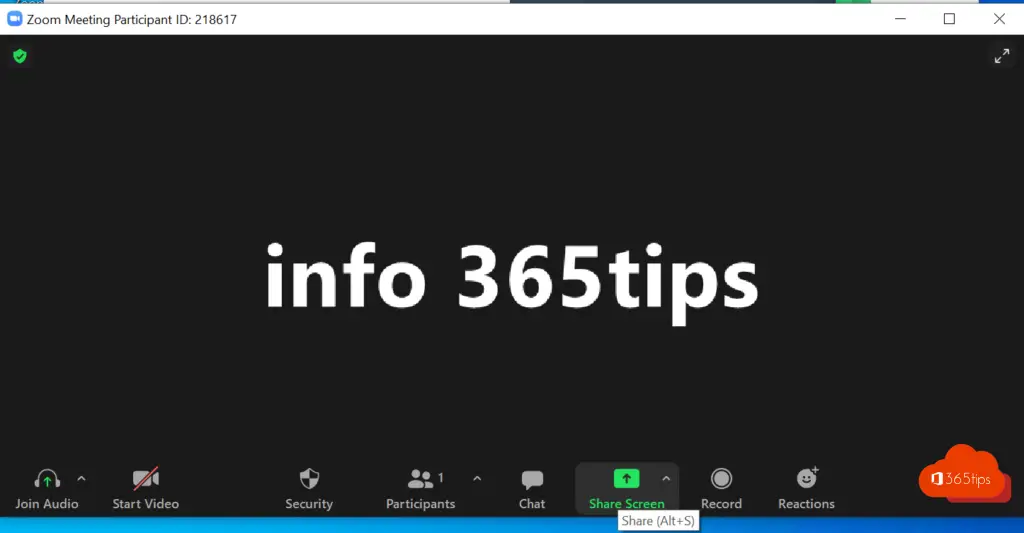 13. Adjust recording location in Zoom
You can adjust your local recording via Settings -> Recording -> Local recording.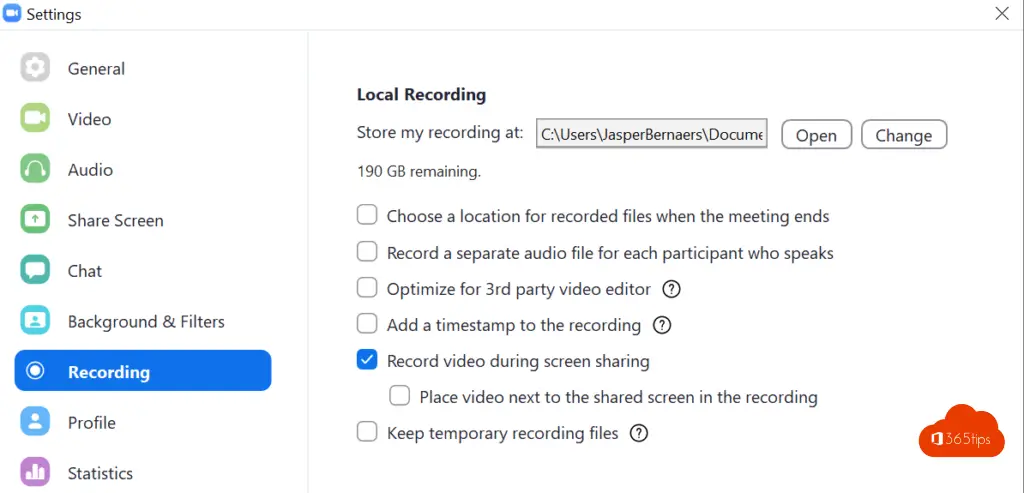 How can you make breakout rooms in Zoom?
14. Install Zoom app on iOS
Open your iOS or Google Play store. Download the Zoom Cloud Meetings application. Login to the application with the account you created through this blog.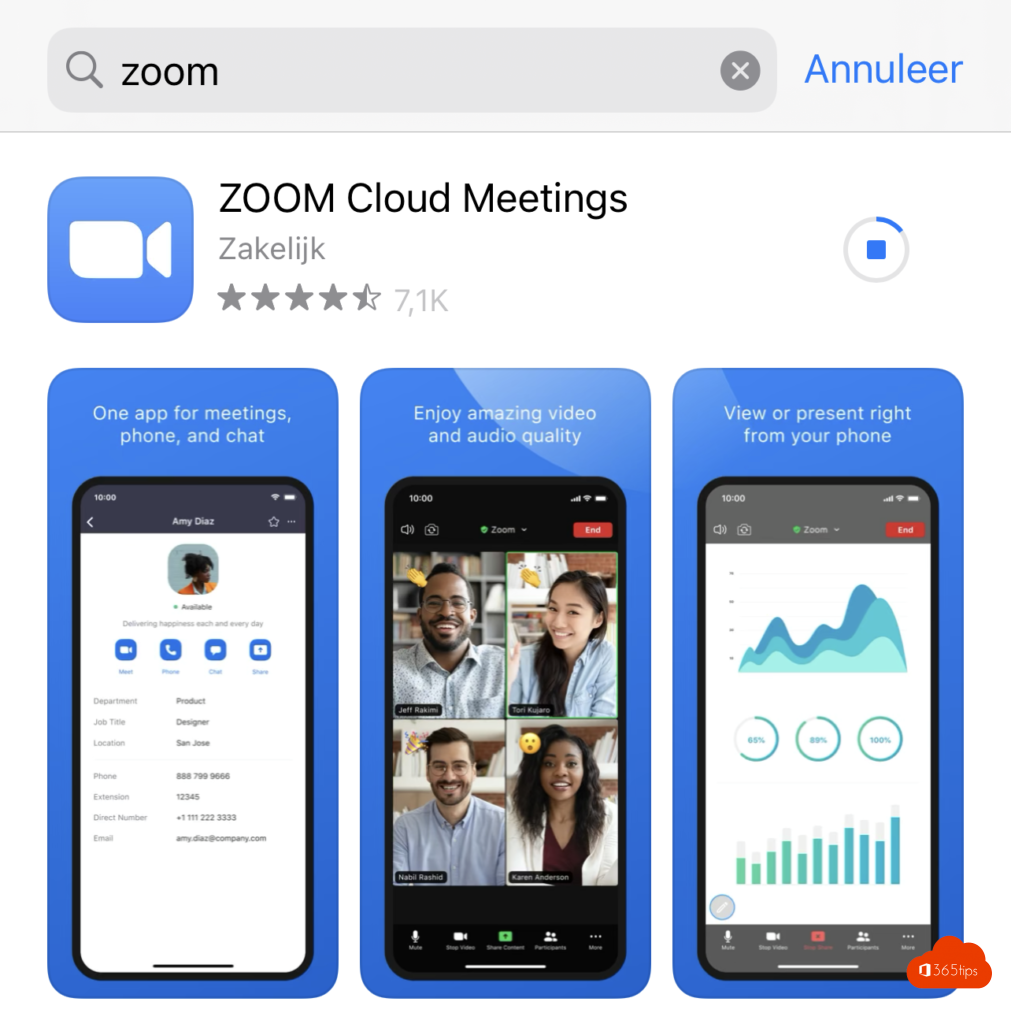 15. TOP 20 zoom tips (English) by Kevin Stratvert
0:00 Introduction
0:20 Custom virtual background - blur
1:41 PowerPoint as virtual background
2:58 Green screen for virtual background
4:19 Update appearance
4:51 Adjust for low light
5:31 Video filters and studio effects
6:36 Enable original sound from microphone
8: 08 Transcribe meeting with otter.ai
9:41 Hold spacebar to unmute
10:13 Hotkeys
11:11 Share phone screen
12:24 Share multiple windows
13:16 Whiteboard
13:50 Spotlight mouse cursor
14:16 Annotation tools
14: 56 Waiting room
15:53 Breakout rooms
16: 53 Non-verbal feedback
17:35 Calendar integration with Gmail
18:20 End-to-end encryption
External manuals in Dutch
Microsoft 365 Manuals | Teams, O365, Email, SharePoint...
External manuals in English
Teachers Educating on Zoom, Comprehensive Guide to Educating Through Zoom,In-depth Guide: use Zoom to teach online, The complete Zoom guide: From basic help to advanced tricks, Jamesway Zoom meeting Guide, Vision forward zoom basics, ... your link here? Send a comment through contact.
Tagged: Activate, E-Mail, Manual, Microsoft 365, Microsoft Office 365, Microsoft SharePoint, Microsoft Teams manual, Microsoft Windows, Collaborate with Microsoft Teams, Meeting