In Microsoft teams documenten delen?
Persoonlijke bestanden delen via Microsoft Teams
Een bestand delen in Teams: Via Microsoft Teams kan je bestanden selecteren – koppeling kopïeren en de URL doorsturen naar interne collega's, of externe contactpersonen. Hiervoor je geen geen externe deling van de teamsite zelf toe te staan.
Deze url kan een OneDrive of Microsoft Teams bevatten. Een spijtige praktijkervaring is dat het niet mogelijk is om een URL te delen van Microsoft Teams als de gebruiker niet deel uit maakt van het Team.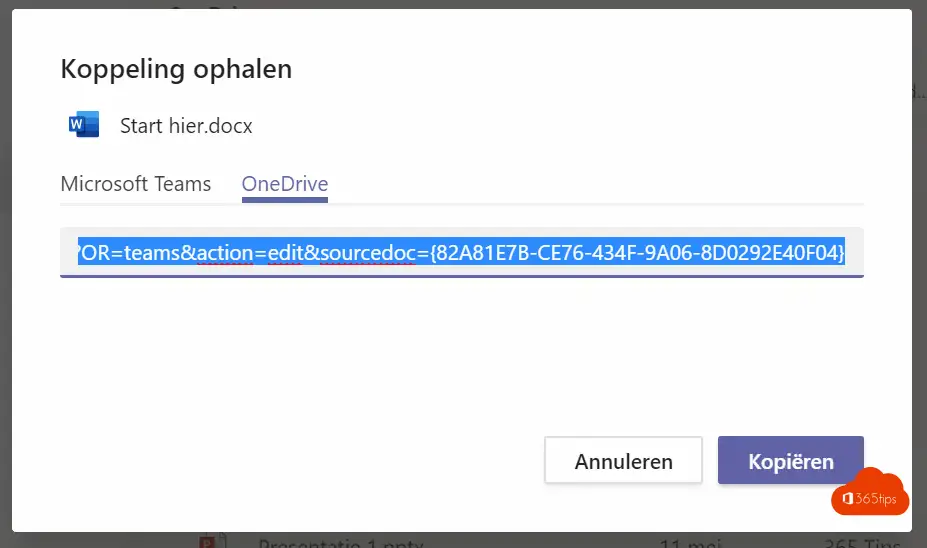 Gasten uitnodigen aan je Team
Gasttoegang geeft de mogelijkheid om een volledig Team of kanaal aan je gasten toe te vertrouwen. Deelnemers moeten steeds eerst aan het volledig team toegevoegd worden, en later pas aan het kanaal. Heb je kanalen waar gasten niet thuishoren dan maak je best een privé kanaal.
Deelnemers toevoegen of uitnodigen aan Microsoft Teams kan je via dit artikel realiseren.
Organisatie of Team bestanden delen via Microsoft Teams
Andere scenario's en stappen kan je lezen in deze blog.