Windows Autopilot – introductie in 4 stappen!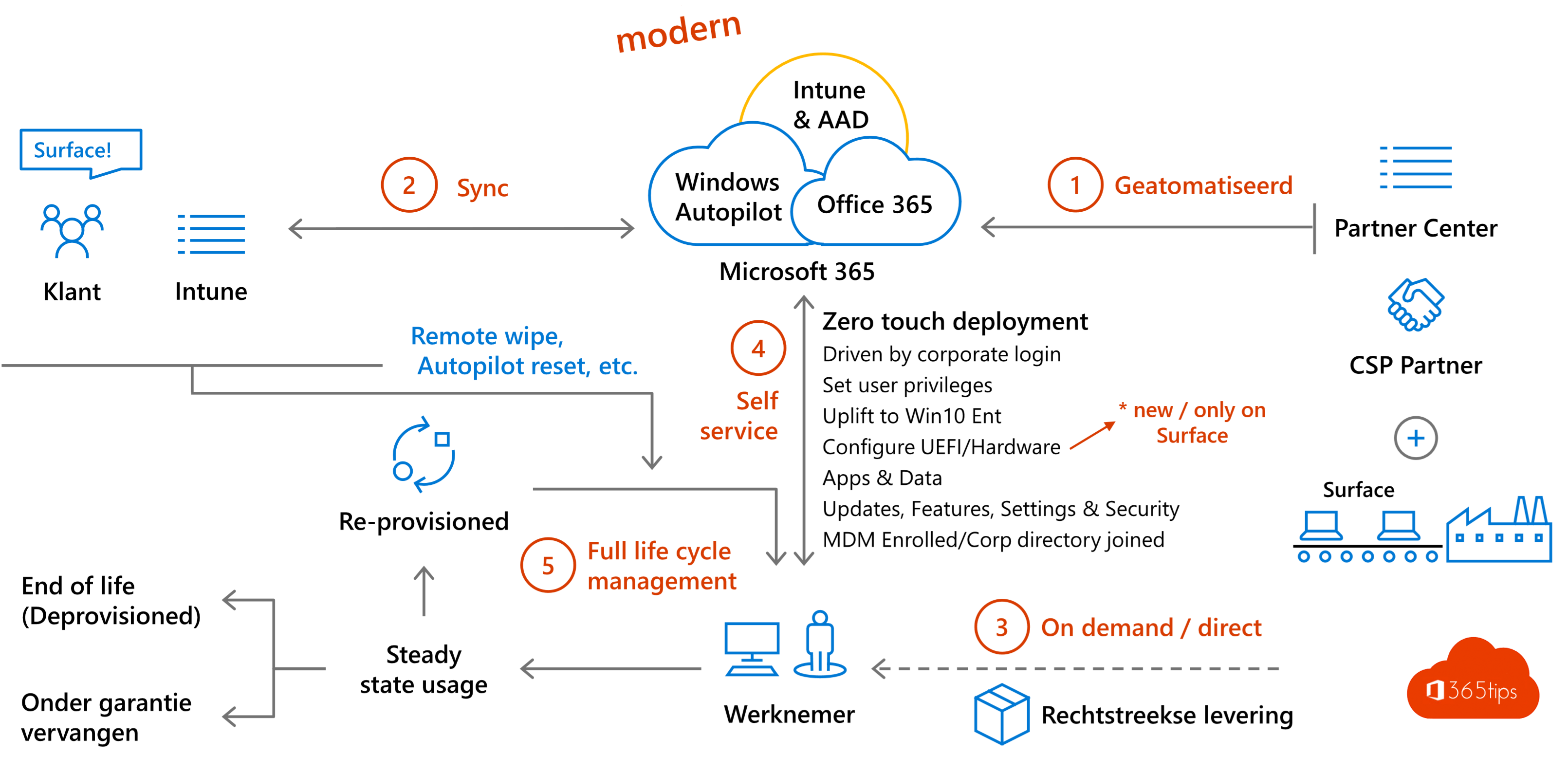 1. Windows Autopilot is een collectie van technologieën om
Nieuwe toestellen uit te rollen zonder één enkele interactie. (zero-IT)
Toestellen te resetten of opnieuw om te zetten voor een nieuwe gebruiker
Toestellen herstellen en terug naar de basis te brengen.
2. Autopilot geeft je organisatie de mogelijkheden om
Nadat het toestel uigerold is via Autopilot, naadloos in te pluggen in Microsoft 365.
Automatisch toestellen in Azure AD toe te voegen of hybrid AD.
Intune MDM/enrollment te doen zodat je het beheer kan doen vanop afstand.
3. Waarom autopilot?
Voor de gebruiker is het best aangenaam dat er een toestel recht van de leverancier komt naar zijn locatie.
IT-Administrators steken veel tijd in maatwerk op eindgebruikers hun toestellen. Autopilot maakt hier een einde aan.
4. eco systeem
Automatiseren met een IT-Partner is nu mogelijk. (Volledig lifecycle management)
Gebruikers kunnen toegevoegd worden in Intune bij de aanvraag van een nieuw toestel.
Toestel vertrekt rechtstreeks naar de gebruiker.
Dankzij self-service kan de gebruiker zichzelf helpen.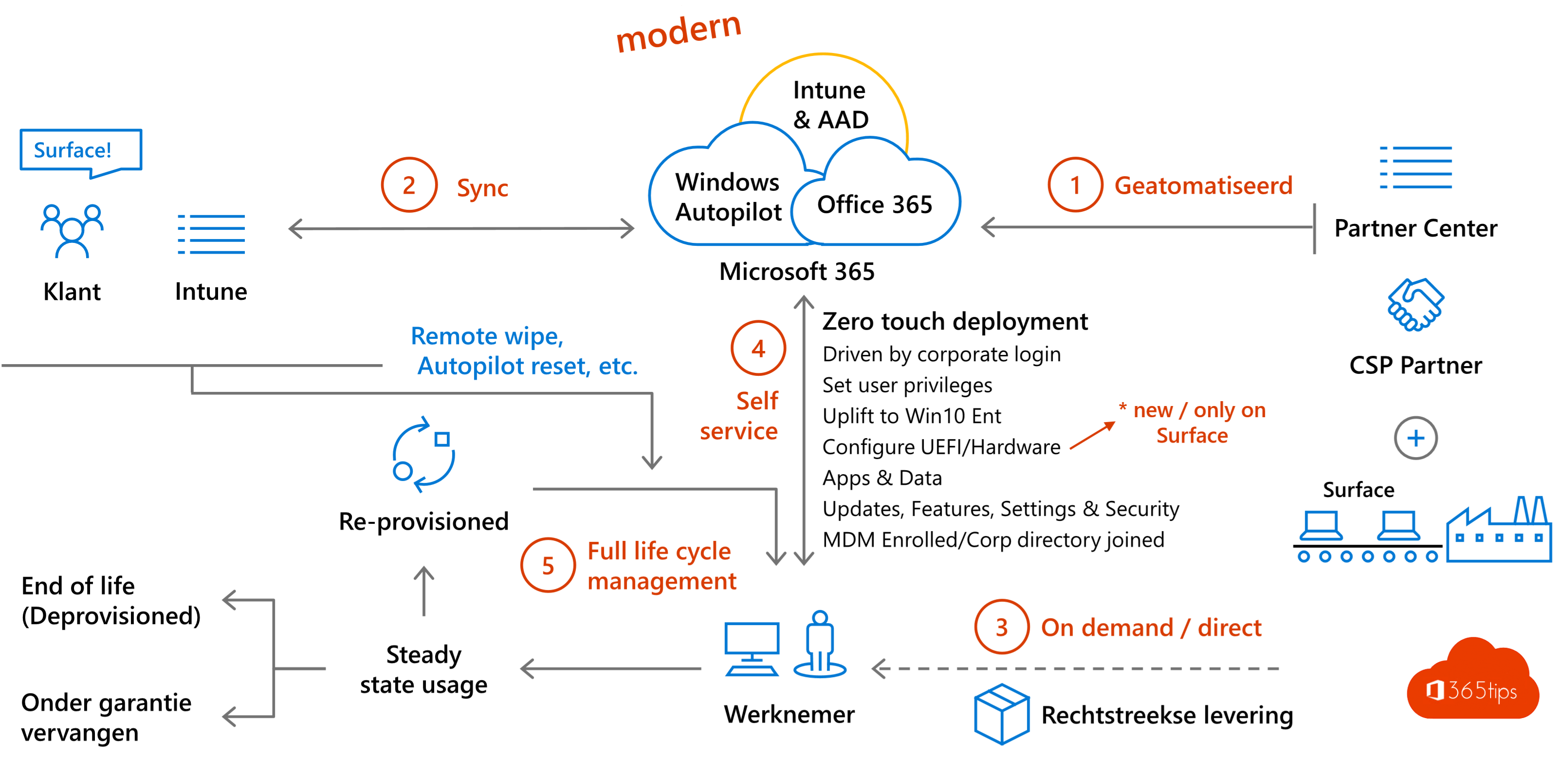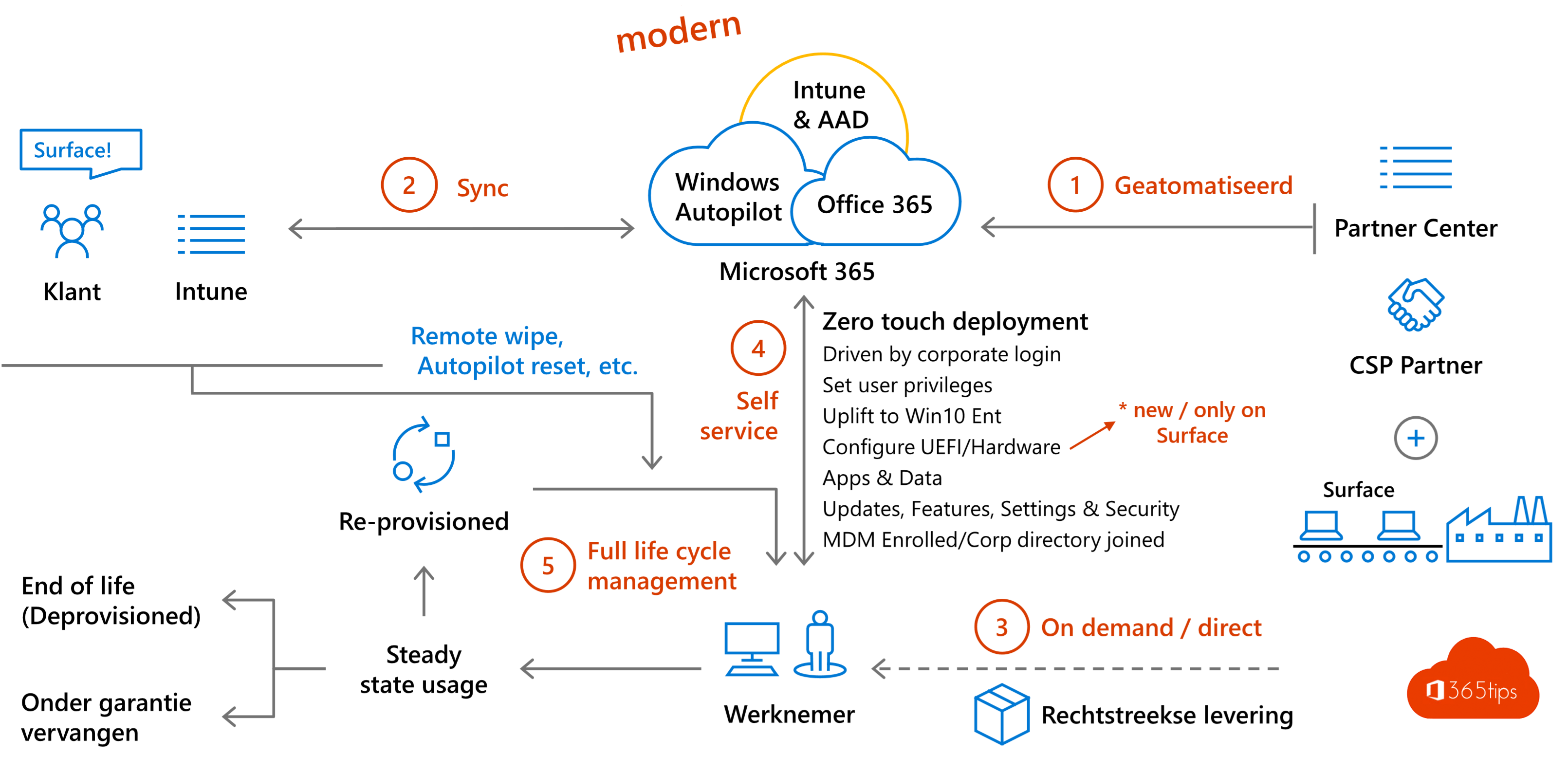 Belangrijk, bouw je digitale werkplaats met Microsoft 365 E3 of E5 hoe? Dat lees je hier.