Activeer Passwordless Authentication in 3 stappen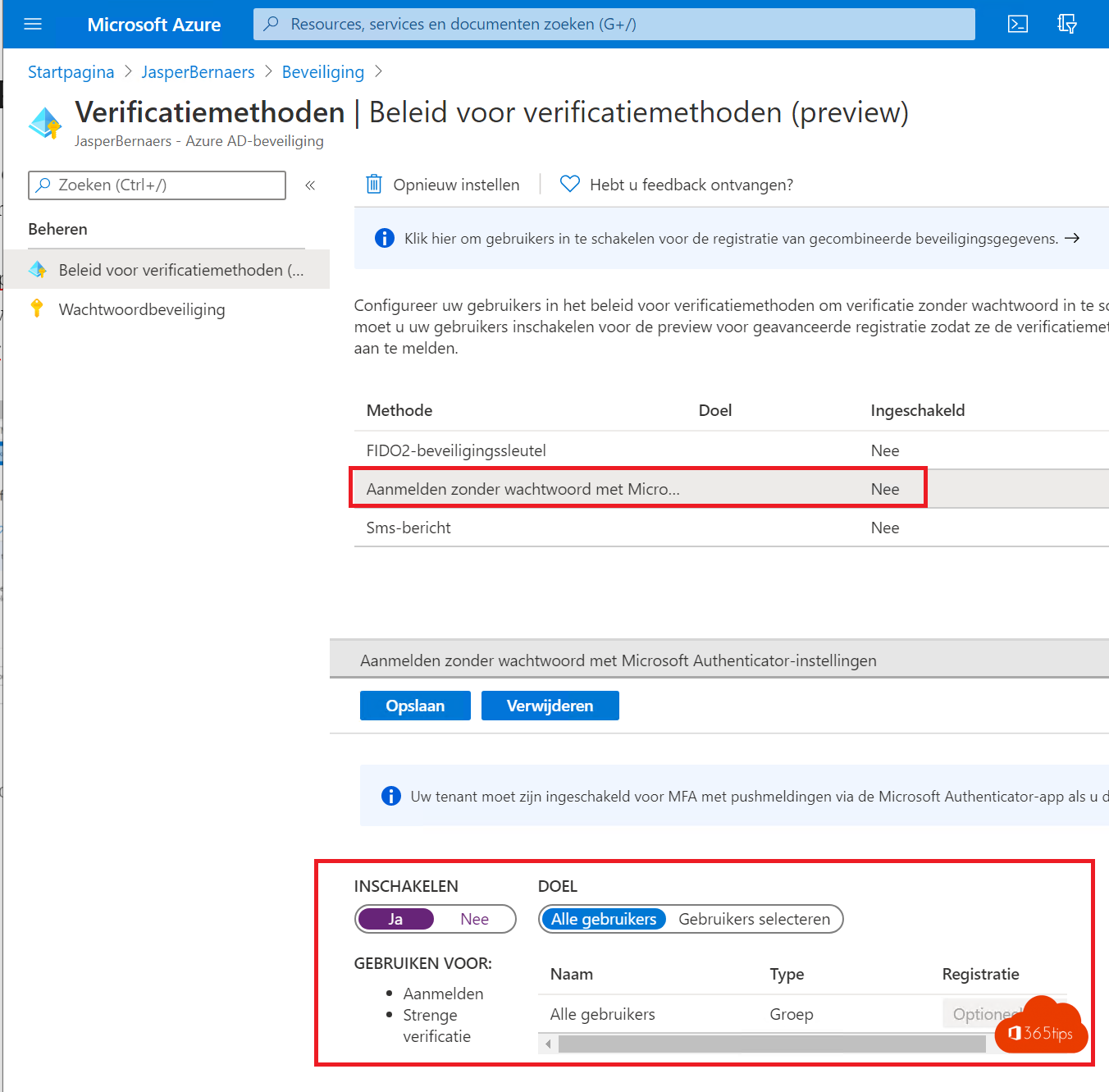 Wat is Passwordless authentication
De Microsoft Authenticator-app kan worden gebruikt om aan te melden met je Azure AD-account zonder een wachtwoord te gebruiken. Net als bij Windows Hello for Business, gebruik je de Microsoft Authenticator via biometrische gegevens of een pincode. Deze authenticatiemethode kan worden gebruikt op elk type platform, inclusief mobiel, en met elke app of website die geïntegreerd is met Microsoft-authenticator App.
1. Activatie van Passwordless in Azure Active Directory
Binnen Microsoft Azure heb je de mogelijkheid om Passwordless authentication in te schakelen.
Deze instellingen kan je raadplegen via: Het Azure Portaal. https://portal.azure.com, active-directory, beveiliging, verificatiemethoden of de direct link gebruik naar onderstaand scherm.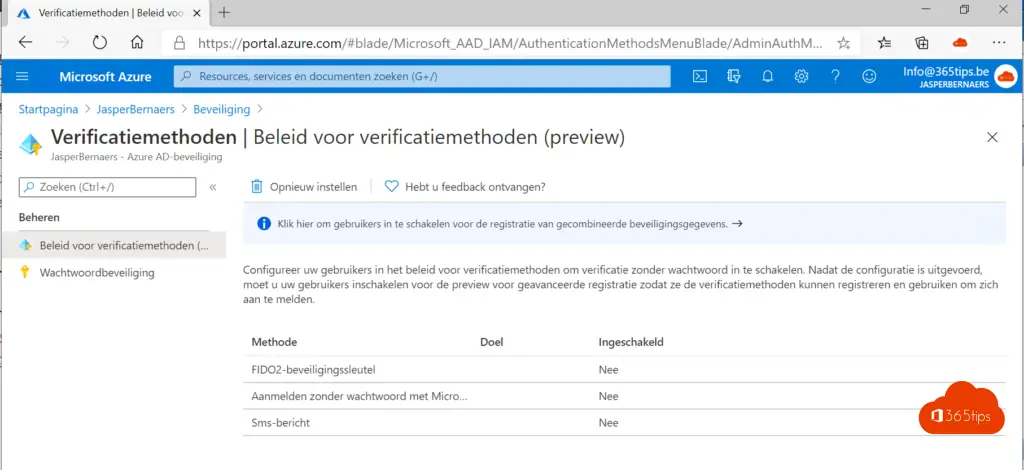 Druk op inschakelen, Alle gebruikers. Vervolgens op opslaan.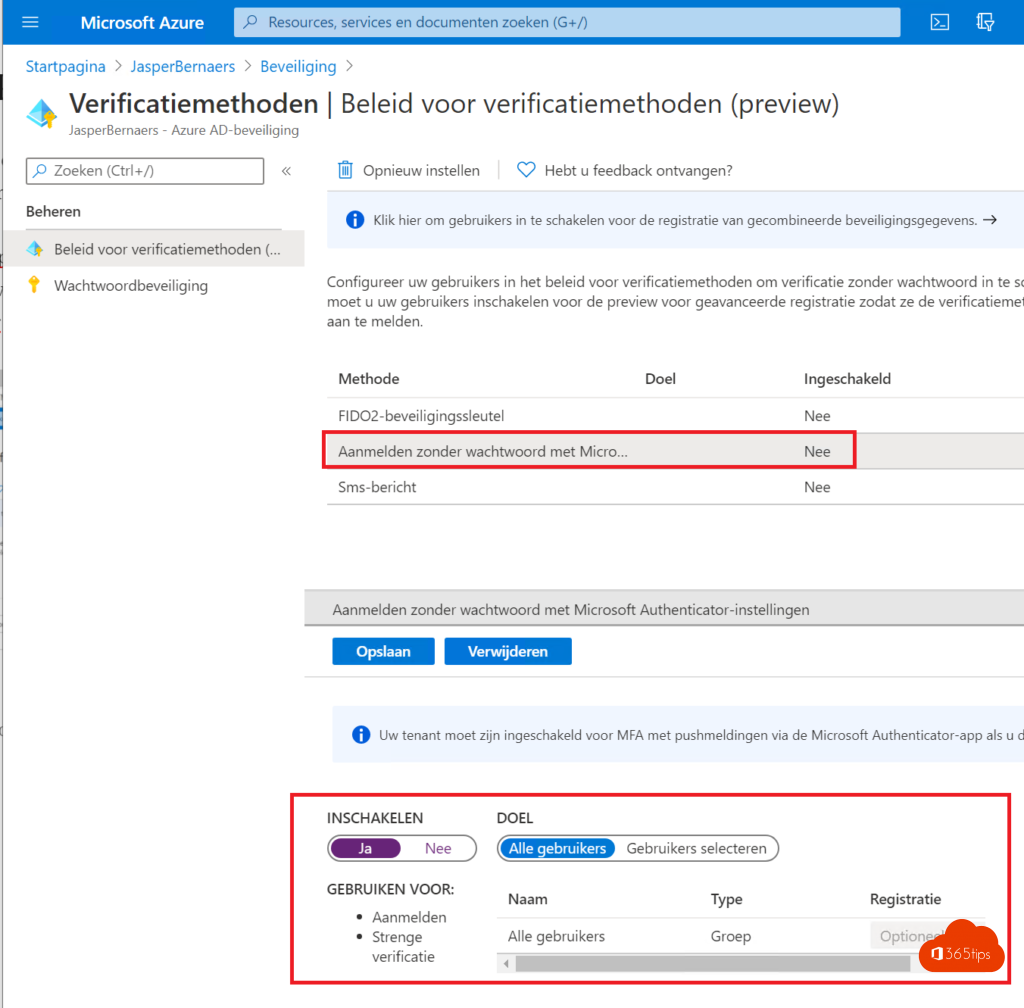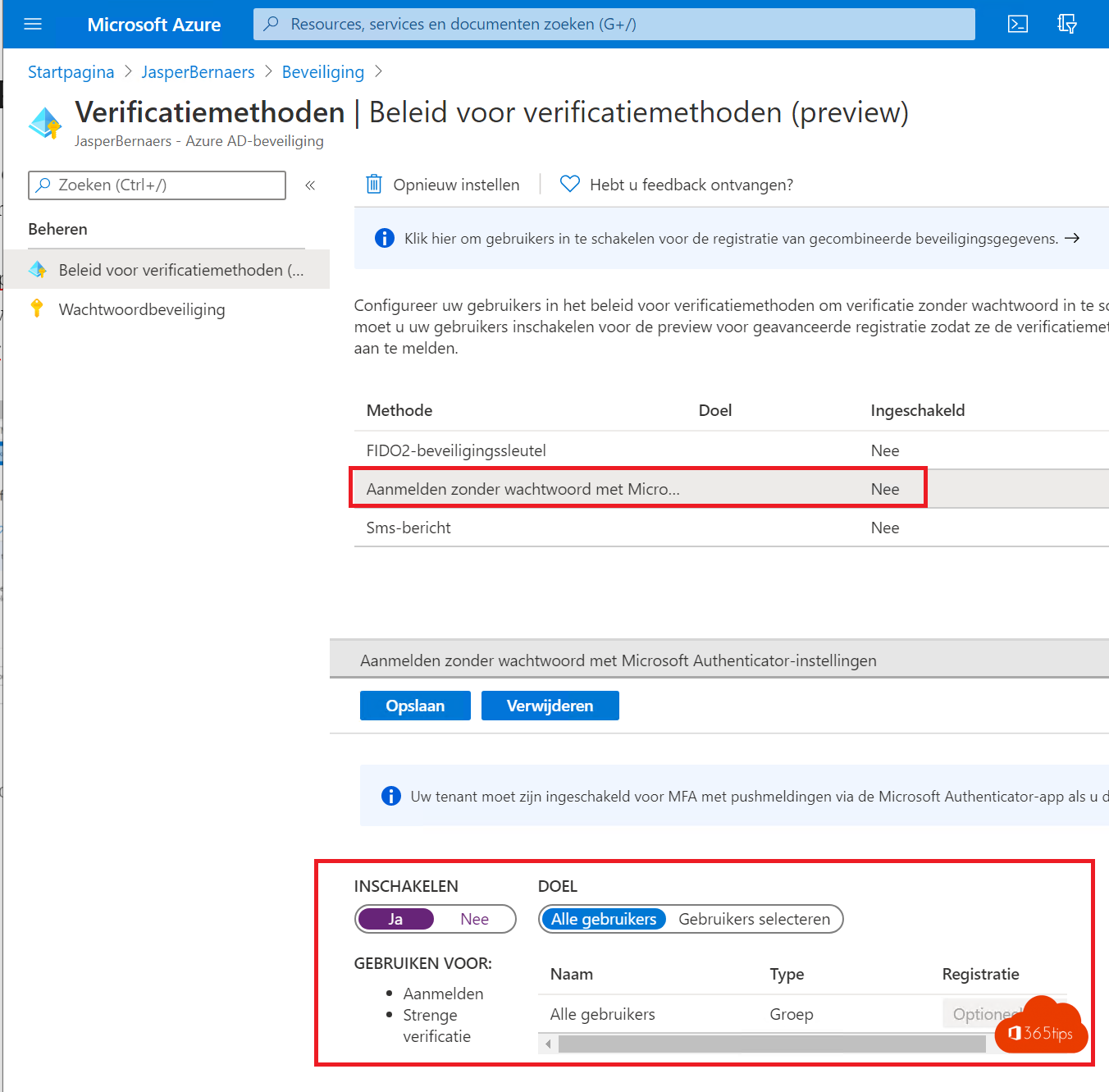 2. Activeer MFA voor Azure of Office 365
MFA is een requirements van passwordless authentication.
Hoe Multi-Factor Authenticatie (MFA) activeren in Office 365
3. Stel je telefoon in voor Passwordless authentication
Open de Authenticator App
Druk op Aanmeldingen via telefoon inschakelen
Zorg ervoor dat je apparaat geregistreerd is bij de organisatie

dat is het! Vanaf nu kan je inloggen met je telefoon zonder dat je je wachtwoord moet indrukken.