Vakantiedagen toevoegen aan Outlook Agenda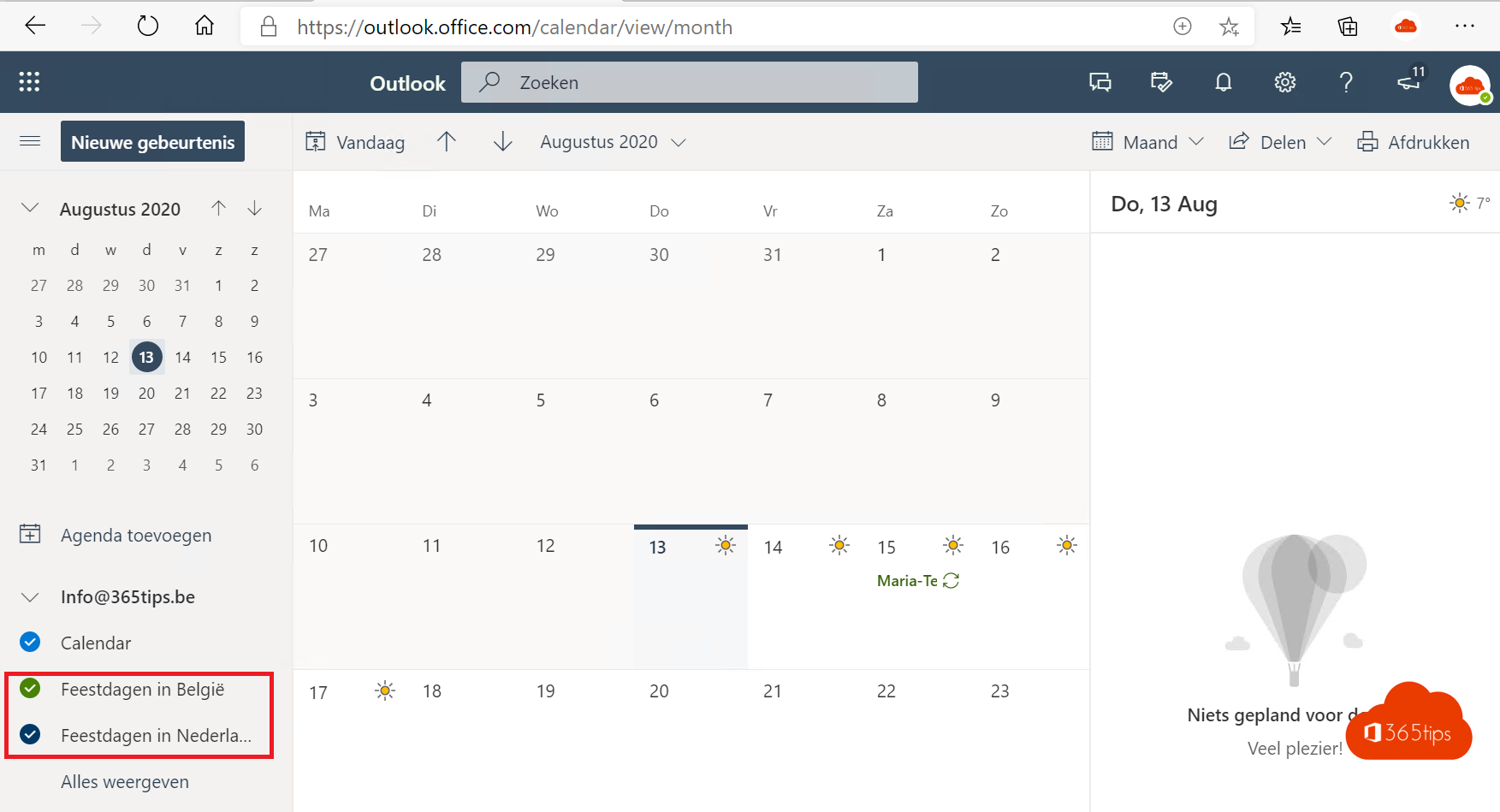 Wil je alle belgische of nederlandse vakantiedagen automatisch toevoegen aan je agenda? Dan ben je hier aan het juiste adres! In deze blog een praktisch voorbeeld om dit uit te voeren.
Surf naar het Office 365 portaal
https://portal.office.com of direct naar https://outlook.office.com

Open je agenda
Druk onderaan links op agenda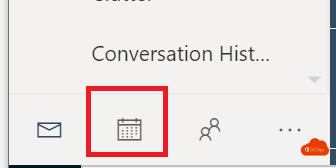 Agenda toevoegen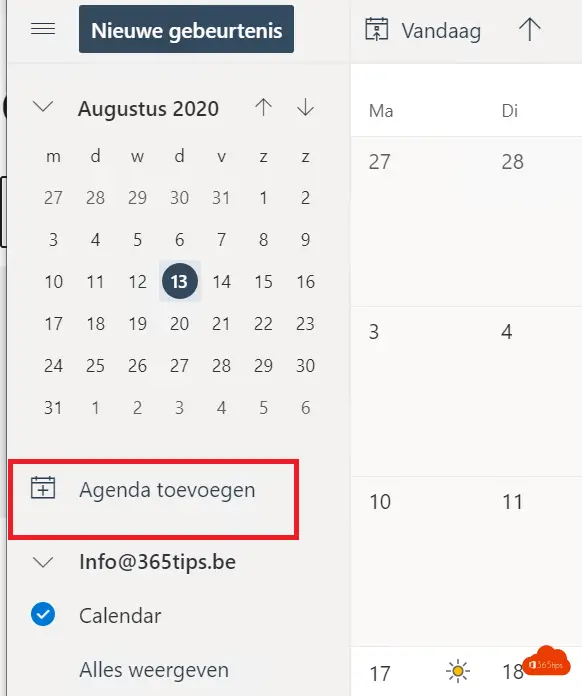 Selecteer het gewenste land
Dat is het!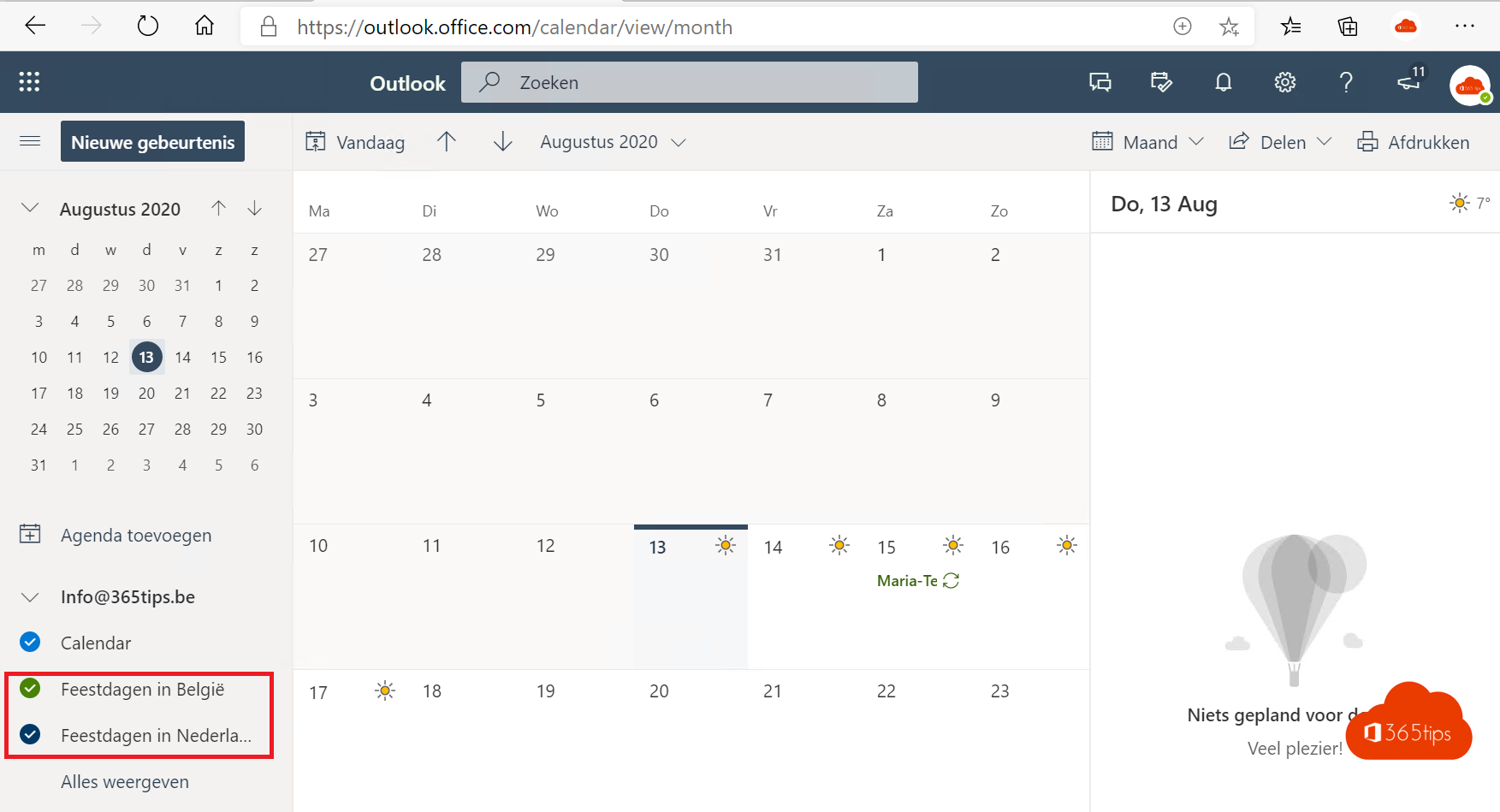 Andere blogs
#5 Lists – Een lijst delen met collega's zodat ze data kunnen ingeven
Een OneDrive document delen in revisiemodus
Versiegeschiedenis in Microsoft OneDrive, SharePoint of Teams
In 15 stappen naar een digitale werkplaats met Microsoft 365 E3 of E5
Microsoft Teams inrichten om eenvoudig projecten te beheren