Document migration to Office 365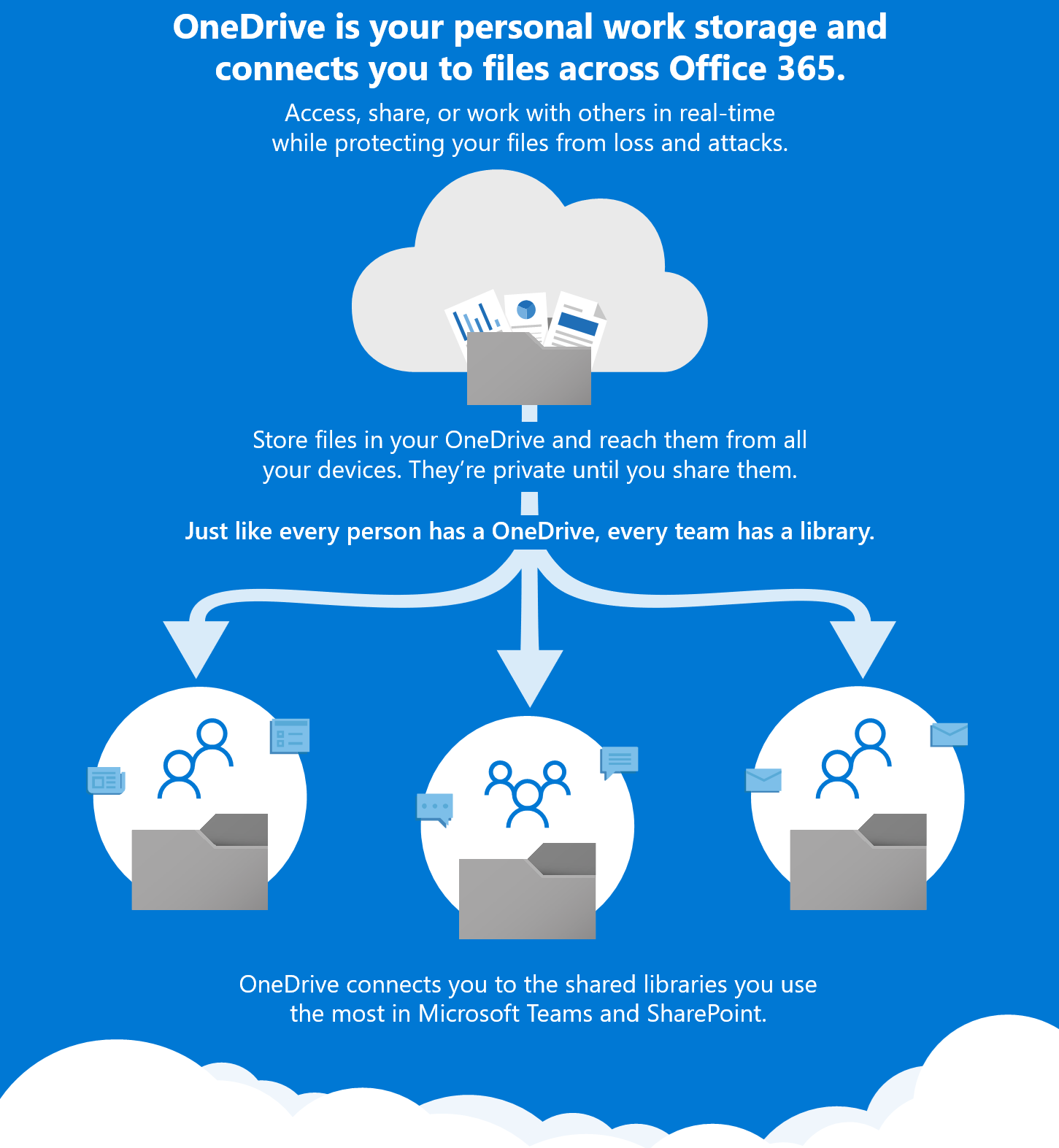 When organisations want to migrate to Office 365 it is important to have structures in place as a stepping stone.
Structure helps us to work together in the same way.
Consulting documents is best done in the same way, for everyone.
In this article I have outlined the possibilities of OneDrive, SharePoint & Teams .
So that you can migrate documents to the right place.
What I certainly want to make clear is that migrating is just doing it.
You can keep waiting for the ideal moment, you can keep providing technical building blocks, integrate deeper. Good enough to go = start!
A basic framework, with rules. Templates can help you to set up the new environment properly. Involving everyone in the change is one of the most important points in any migration project.
Office 365 collaboration platforms
Microsoft Teams
Microsoft teams is a collaboration platform that connects all the building blocks of the Microsoft 365 eco-system. Working together on a document, processing processes, having video conversations. These are the 5 reasons to start working with Teams .
OneDrive
Onedrive is the ideal place for your documents & your Onenote notes. 10 reasons to use OneDrive? OneDrive Governance can be found here.
SharePoint
An intranet where your documents come together and can be used by the entire organisation. SharePoint Setup & governance instructions can be found here.
Where should you place your files?
Personal documents
"I'm coming from my H:drive, where do I put my personal documents now"?
Personal" documents are your own documents that you create.
Personal images, notes, payslips, rules, documents that are not related to team cooperation.
Your personal documents are stored on OneDrive.
Department information
Example: For example, Department of Tourism has its own Y:Drive and this data is only for the team".
Department documents are owned by a team of people.
It is really logical to make a difference between different team sites/departments on the basis of an organisation chart (or your own structure).
Project team sites are not departments. It is best to set up a separate mechanism for them, one that is separate from the department team sites.
Your team documents are posted on Microsoft Teams.
Organisation
"Company parties, events in your organisation, policies, rules,..."
Policies / general documentation of your organisation belong on your intranet.
You build your intranet in themes and tasks. Not according to the internal structure / departmental structure of your organisation.
It is important that all data is findable so use as much meta data as possible.
You can place your organisation documents on SharePoint.
Share and work together on files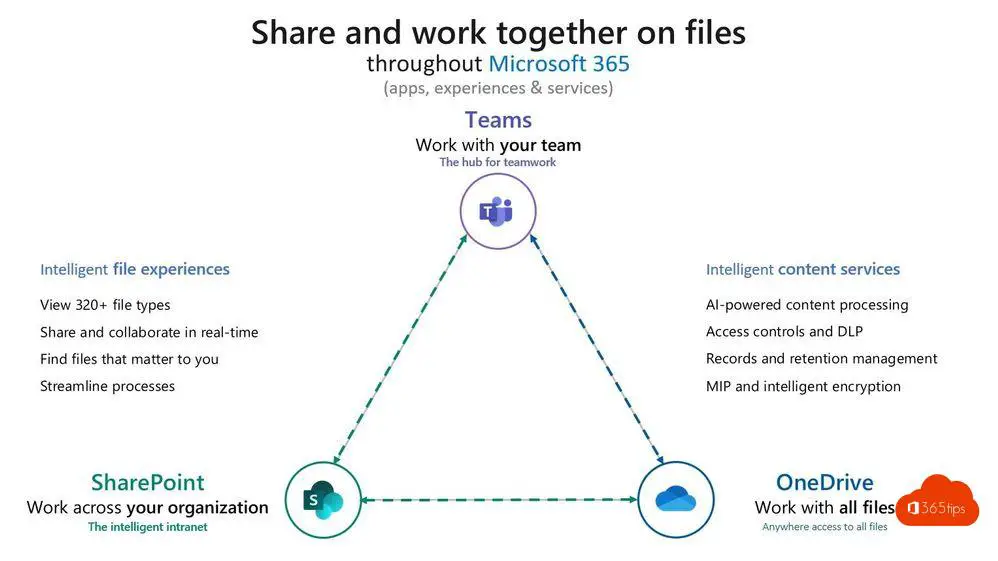 Teams as a central hub for cooperation
In Microsoft Teams users can access their OneDrive documents .
It is also possible to publish your SharePoint site or a dynamic team that has many references to your SharePoint intranet.
Departments can cooperate from this central hub.
Where to place files - video tutorial
Perform technical migration
OneDrive - Migration of documents with the SharePoint Migration Tool
There are two ways to migrate to OneDrive. You can transfer your own data from your current computer, fileserver to OneDrive by following these 7 steps. As an IT administrator it is also possible to use a CSV file to migrate all local drives to OneDrive.
OneDrive - Migration of documents with Known-Folder Move.
If you have good control over your computing and you have Windows 10 then it is super easy to put all documents like: Desktop, Documents, Images, Screenshots and Camera Roll on OneDrive with one policy. More information can be found here.
SharePoint migration
A Sharepoint migration does not start with moving documents from a file server to SharePoint Online . A SharePoint migration only starts when you have worked around these 4 pillars to build a framework. In this document you can read how to get started with SharePoint Governance .
| | |
| --- | --- |
| People | Processes |
| technologies | rules/ Policy |
After you have created a proposed framework, a nice SharePoint template that you can provision and set up with the click of a button, it is time to migrate. This can be done in the same way as for OneDrive via this article.
Microsoft Teams Migration
Microsoft Teams is OneDrive + SharePoint + ...
Have you migrated all documents of all users? Good! That helps to work well together. for a technical Teams migration I recommend to make basic frameworks like for SharePoint Governance. Teams provisioning is important. But also rulesframeworks for rights of use are important before you create massive teams . Data can be migrated to the underlying SharePoint with the SharePoint migration tool.