Installeer een Exchange server 2019 of Hybrid Exchange
Waarom hybrid Exchange?
Een hybride exchange is een geweldig opportuniteit als je een migratie wil uitvoeren van Exchange On-premises naar Exchange Online.
Zelfs al ben je gemigreerd soms heb je een Hybrid nodig voor eenvoudig beheer. Een Hybride server kan praten met zowel Exchange On-premises als Active Directory.
Hybride mailflow, applicaties laten relayen op een eenvoudige manier -> Hybrid!
Configureer je Exchange als Hybrid Exchange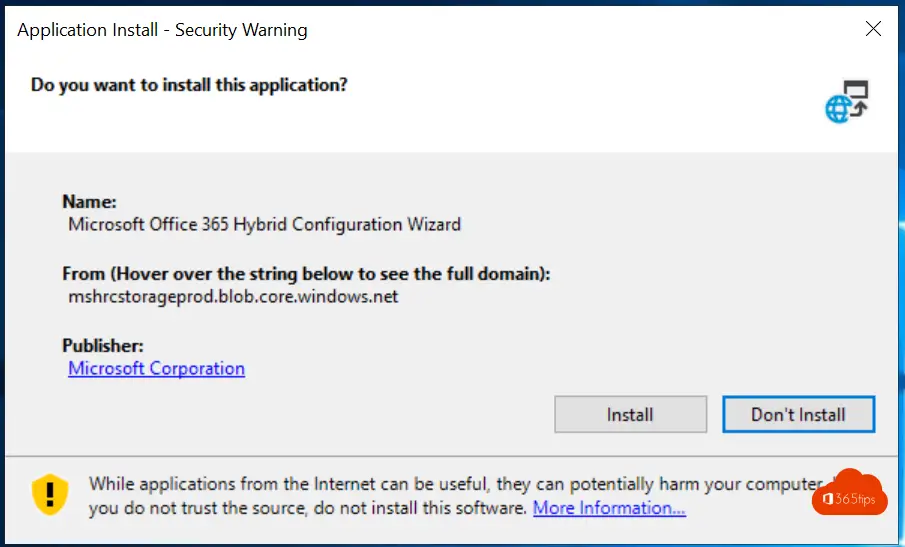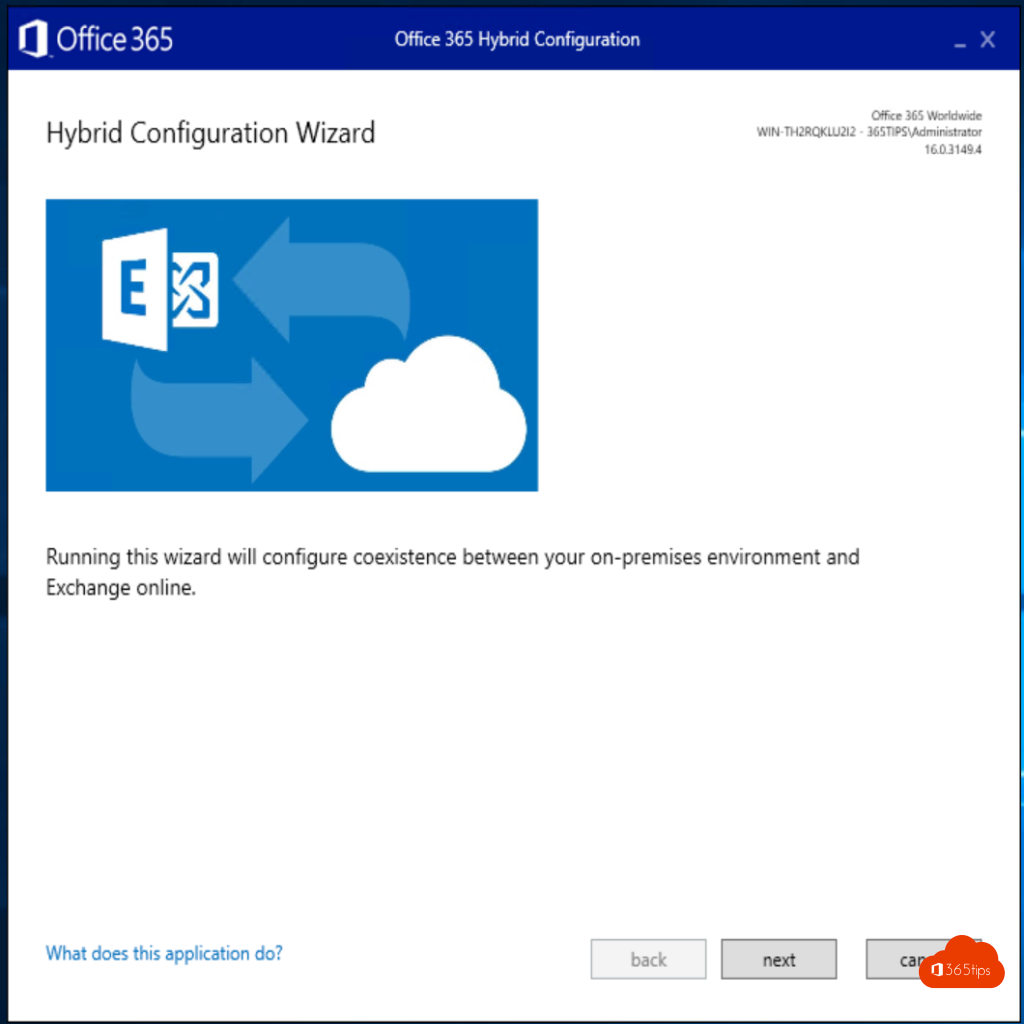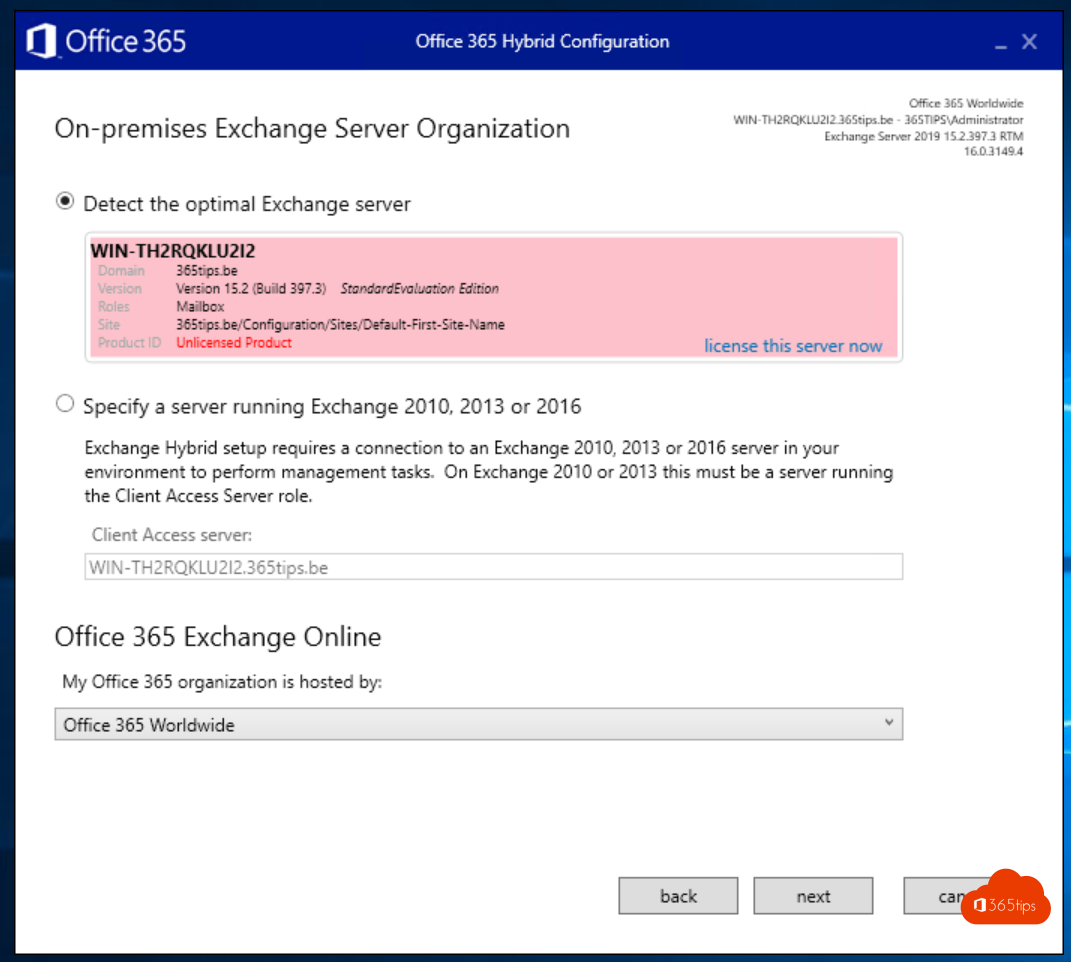 Vul je Administrator gegevens in
Ook je Office 365 Exchange Online Account in. (Global Administrator)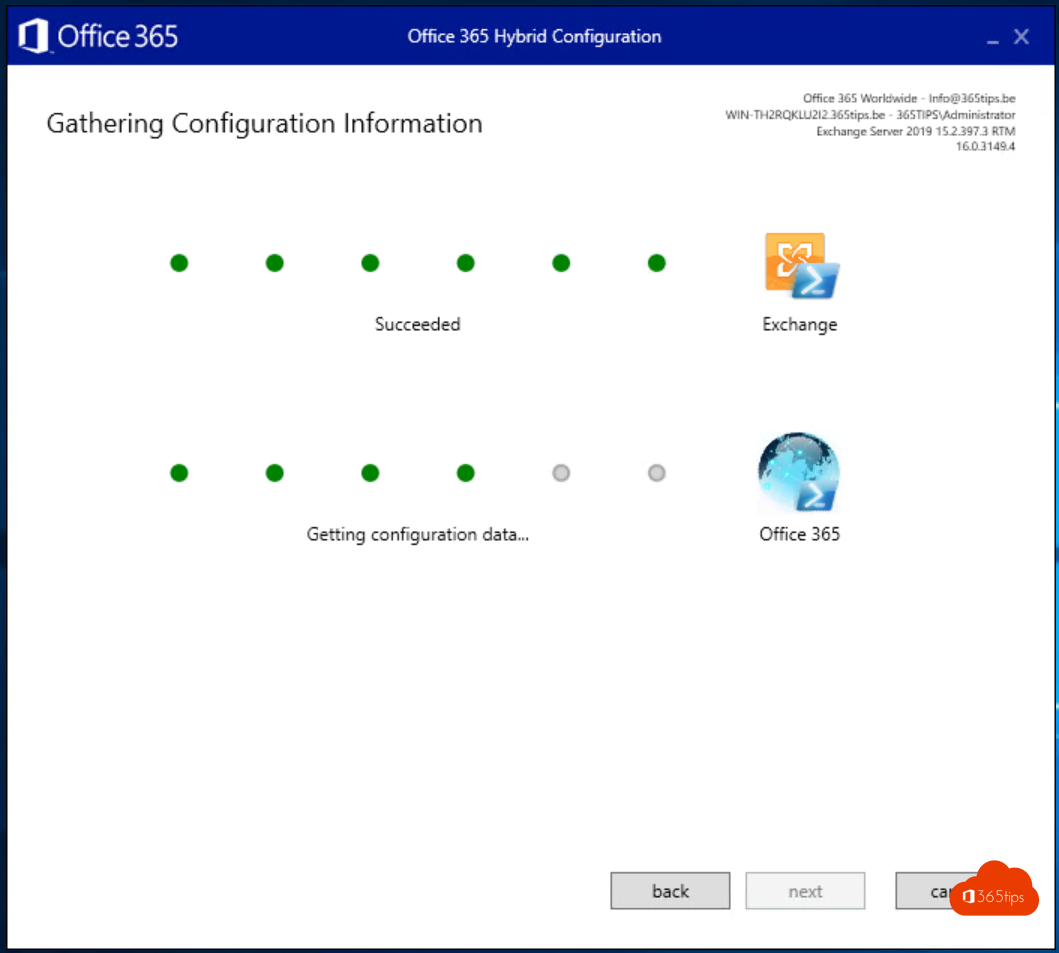 Kies Exchange Classic als je nu een werkende Exchange hebt die naar buiten openstaat etc..
Kies Modern Hybrid. (nu voor demo op een test omgeving die niet volledig geconfigureerd is)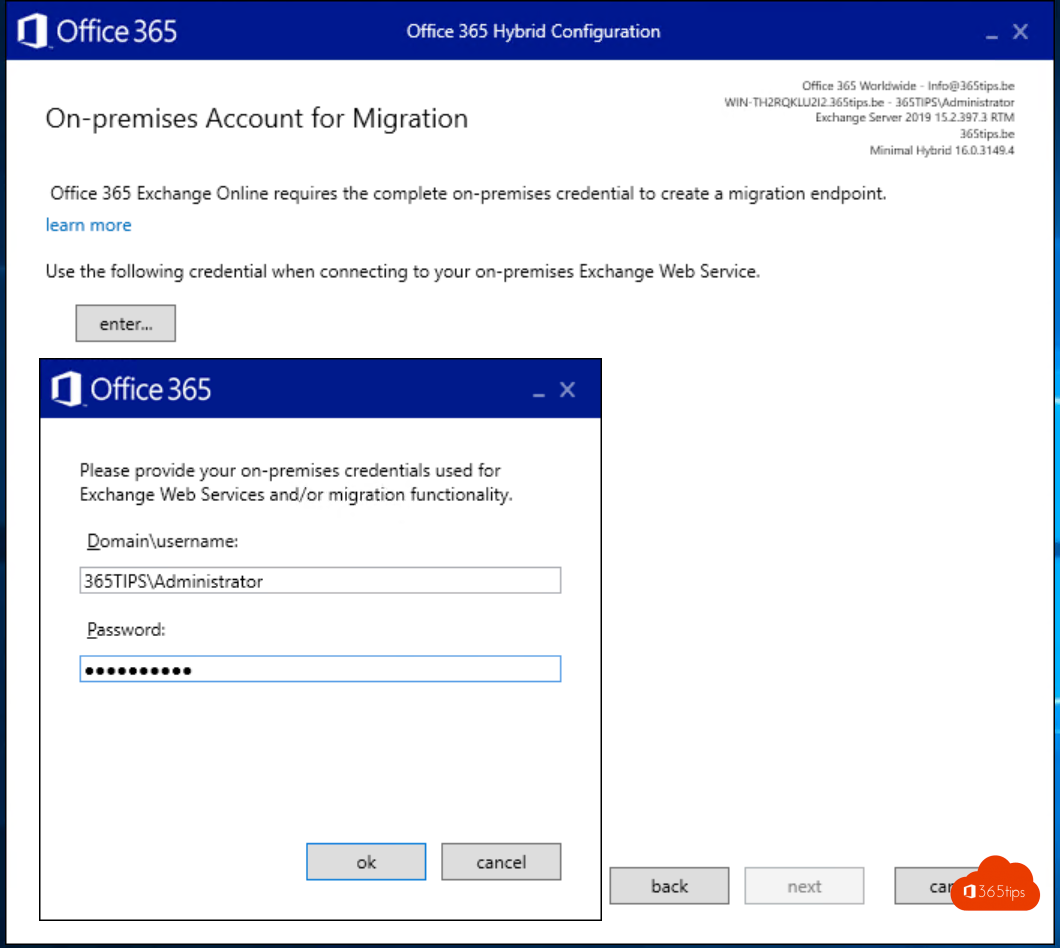 Login met je Office 365 Administrator account.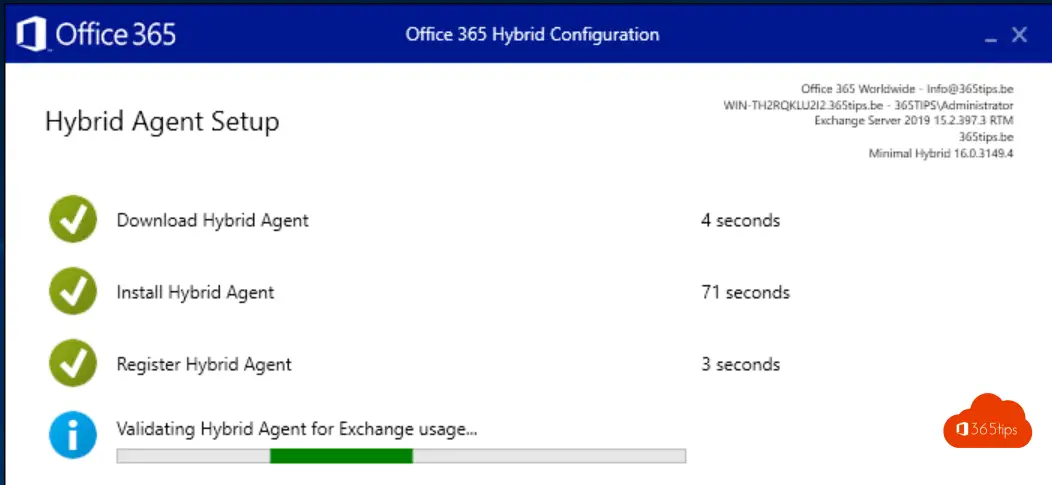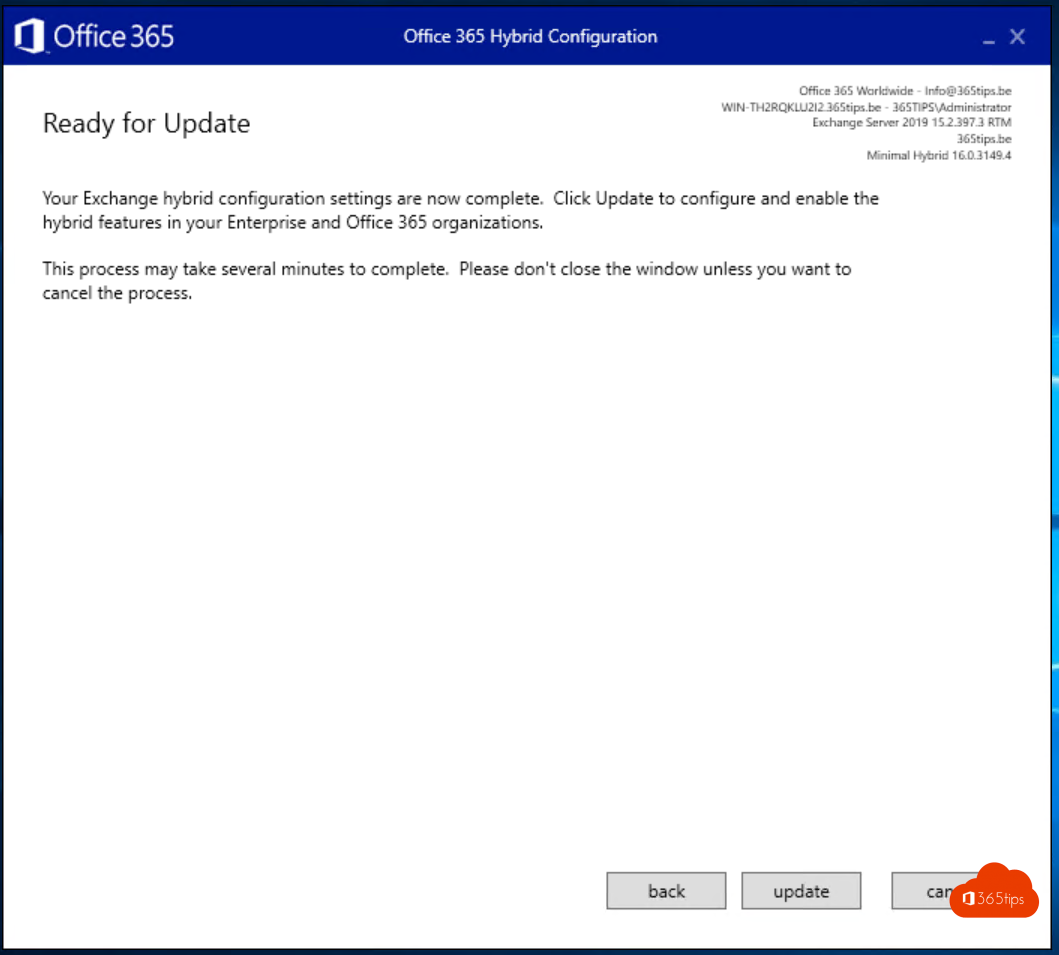 Herconfigureer je Azure AD Connect Settings
Omdat je een hybride Exchange hebt moet je uiteraard ook aangeven in Azure AD Connect dat je dit hebt.
Waarom? Bijvoorbeeld bij licentie assigneren bij een migratie worden er geen mailbox aangemaakt omdat deze nog in Sync zitten.
Selecteer Customize synchronization options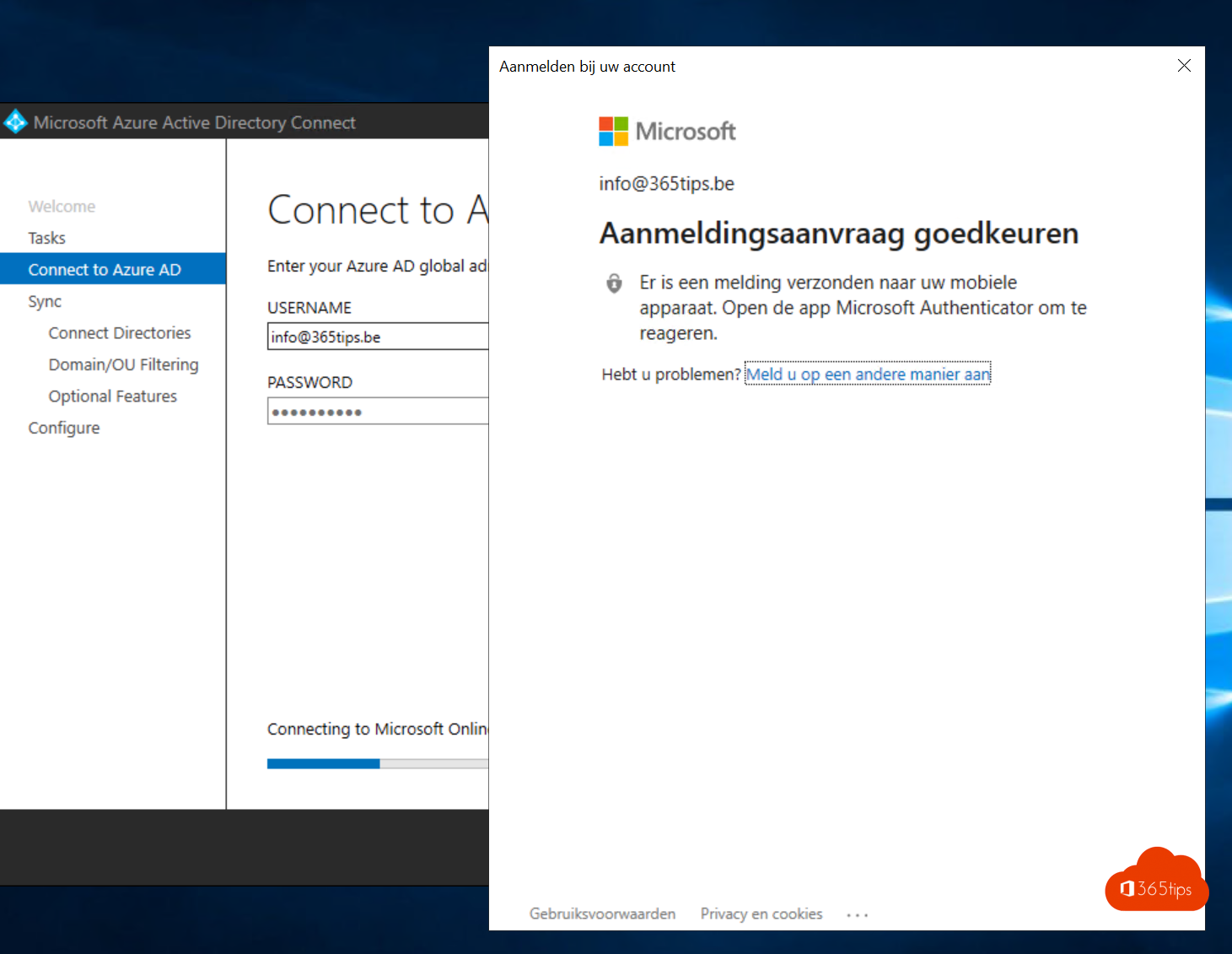 Enable Exchange Hybrid Deployment
Microsoft Exchange 2019 installatie
1. Installeer de prerequisites
1.1 Installeer deze 3 feautures-sets via PowerShell
Install-WindowsFeature RSAT-ADDS
Install-WindowsFeature Server-Media-Foundation
Install-WindowsFeature Server-Media-Foundation, NET-Framework-45-Features, RPC-over-HTTP-proxy, RSAT-Clustering, RSAT-Clustering-CmdInterface, RSAT-Clustering-Mgmt, RSAT-Clustering-PowerShell, WAS-Process-Model, Web-Asp-Net45, Web-Basic-Auth, Web-Client-Auth
1.2 installeer deze 3 softwarepakketen
2. Readiness Check!
Open de setup van Exchange 2019
Na de readiness Check – Install
Kies de rollen die je graag wenst te installeren, mailboxrole + management. Of enkele management.
3 installatie afgerond
Als stap 14/14 druk je op finish rechts onderaan.
Dat is het! He hebt nu een Exchange 2019 geïnstalleerd.