Tutorial: How to install Exchange server 2019 or Hybrid Exchange
How do you install a Hybrid Exchange server 2019?
1. Install the prerequisites from Microsoft
1.1 Install these 3 feautures sets via PowerShell
Use PowerShell as administrator.
Install-WindowsFeature RSAT-ADDS

Install-WindowsFeature Server-Media-Foundation

Install-WindowsFeature Server-Media-Foundation, NET-Framework-45-Features, RPC-over-HTTP-proxy, RSAT-Clustering, RSAT-Clustering-CmdInterface, RSAT-Clustering-Mgmt, RSAT-Clustering-PowerShell, WAS-Process-Model, Web-Asp-Net45, Web-Basic-Auth, Web-Client-Auth
If you cannot copy these commands use the native NL website version.
1.2 install these 3 software packages
2. Readiness Check!
Open the setup of Exchange 2019
After the readiness check - Install
Choose the roles you would like to install, mailboxrole + management. Or single management.
3 installation completed
As step 14/14 press finish at the bottom right.
That's it! You now have Exchange 2019 installed.
Why hybrid Exchange?
A hybrid exchange is a great opportunity if you want to migrate from Exchange On-premises to Exchange Online .
Even if you have migrated sometimes you need a Hybrid for easy management. A Hybrid server can talk to both Exchange On-premises and Active Directory.
Hybrid mailflow, letting applications relay in a simple way -> Hybrid!
Configure your Exchange as Hybrid Exchange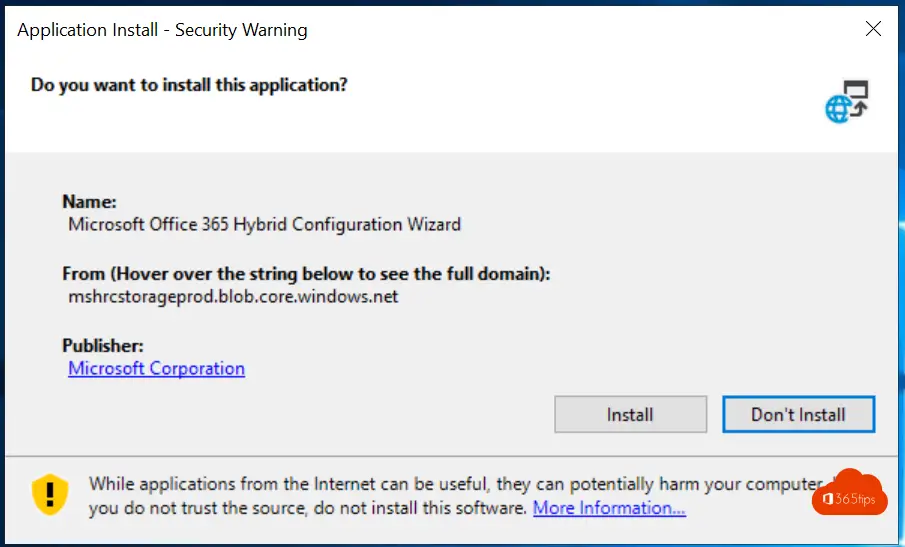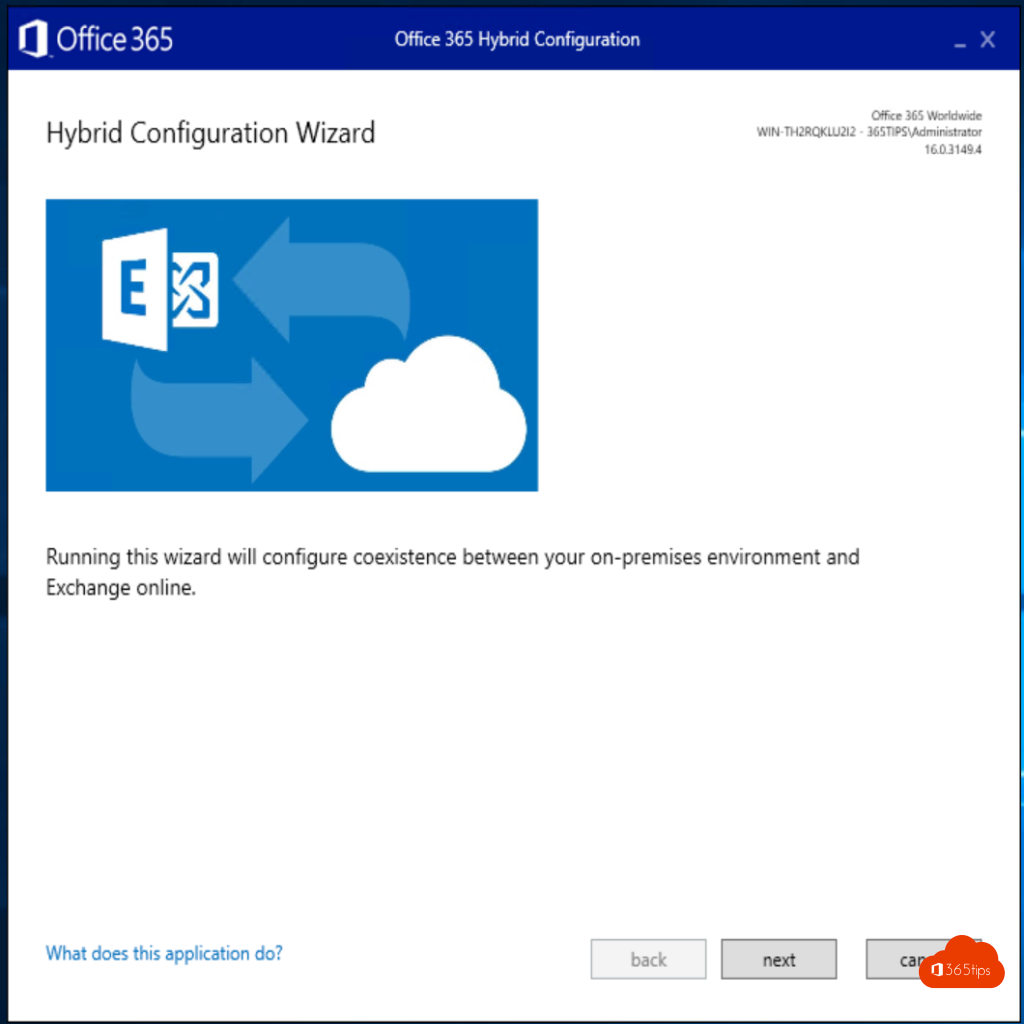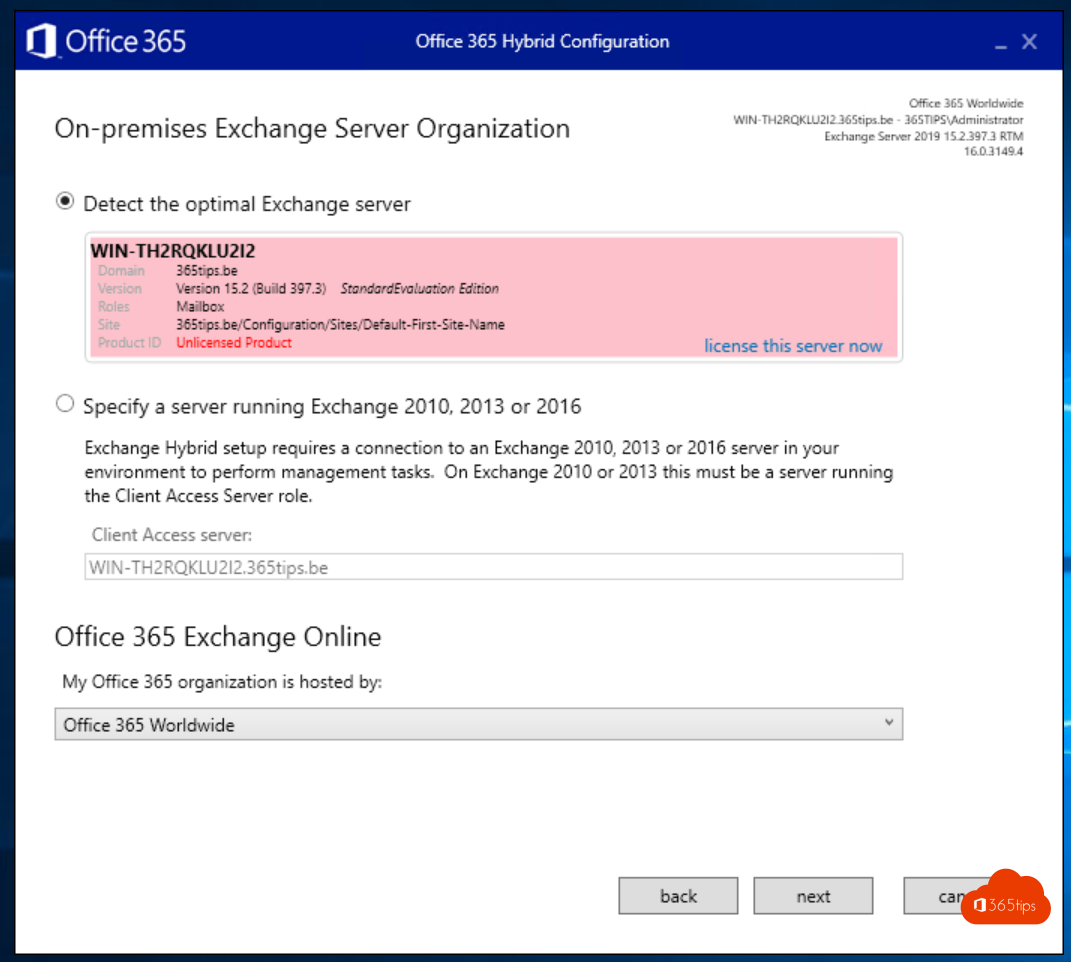 Enter your Administrator information
Also your Office 365 Exchange Online Account in. (Global Administrator)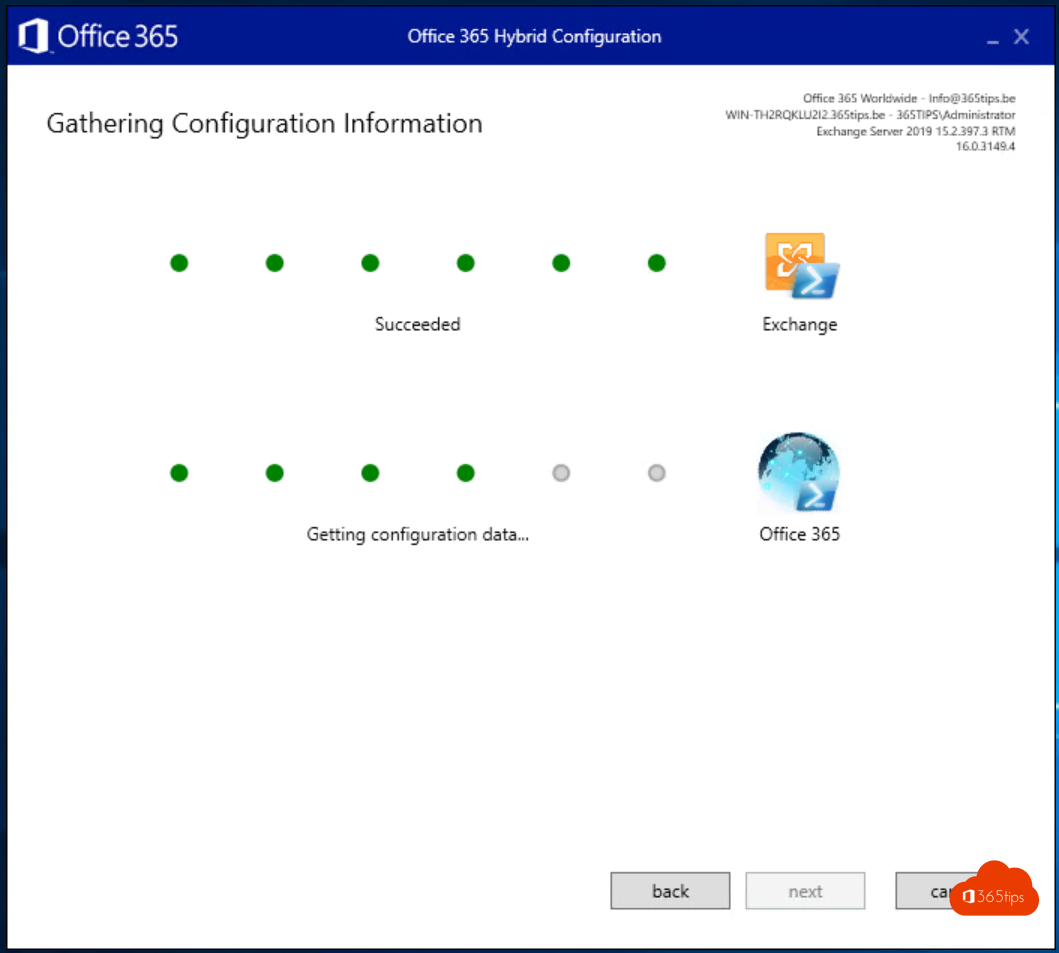 Choose Exchange Classic if you now have a working Exchange open to the outside etc..
Choose Modern Hybrid (now for demo on a test environment that is not fully configured).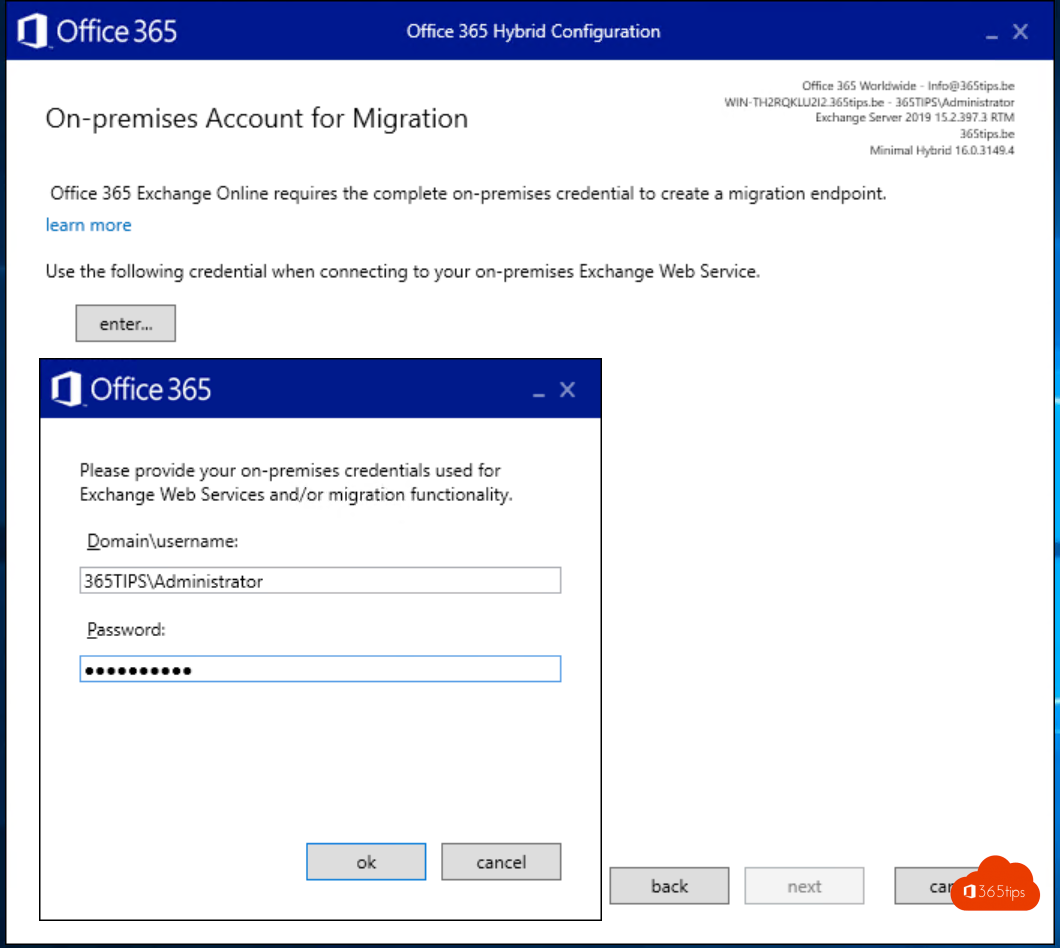 Login with your Office 365 Administrator account.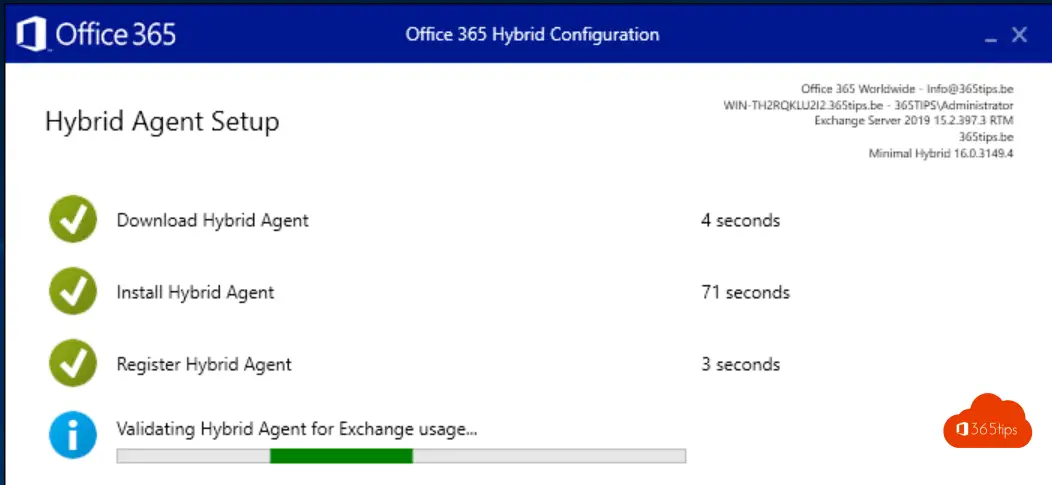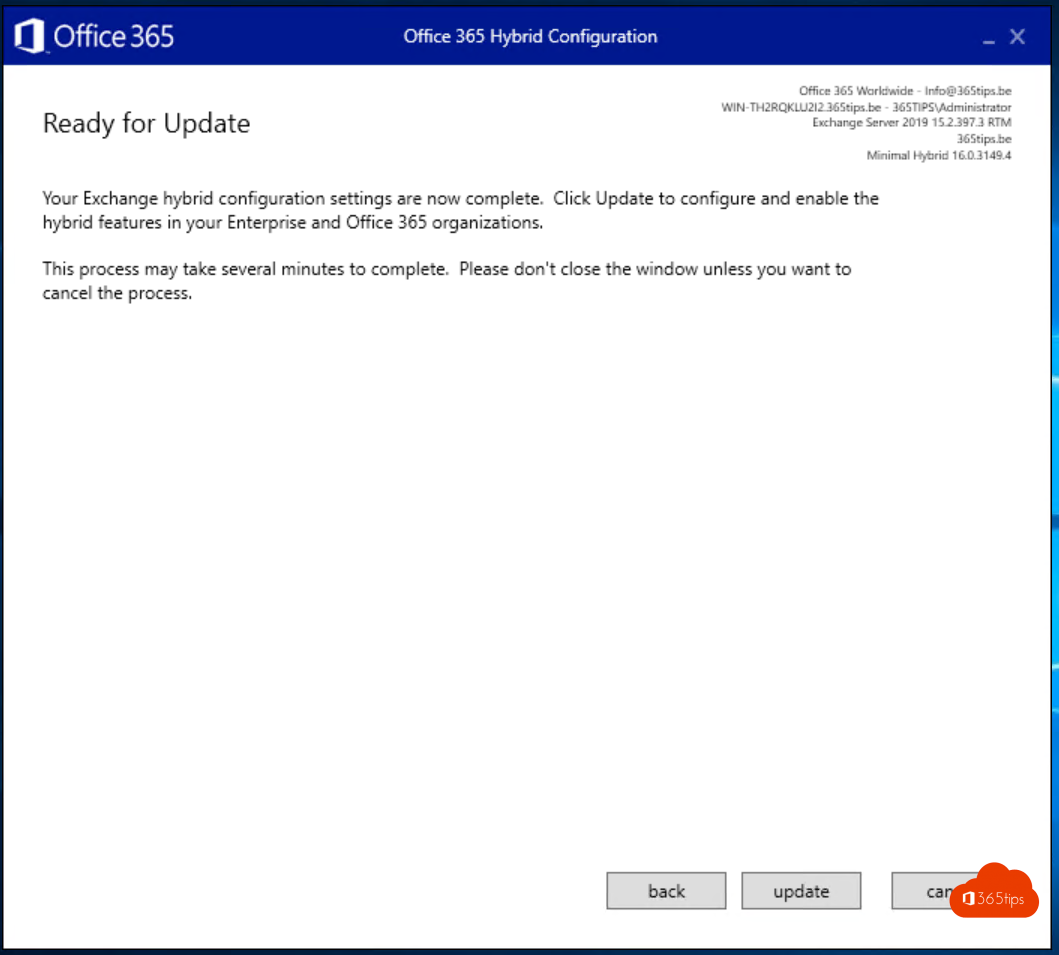 Reconfigure your Azure AD Connect Settings
Since you have a hybrid Exchange , of course you must also indicate in Azure AD Connect that you have this.
Why. For example, when assigning licenses during a migration, no mailboxes are created because they are still in Sync.
Select Customize synchronization options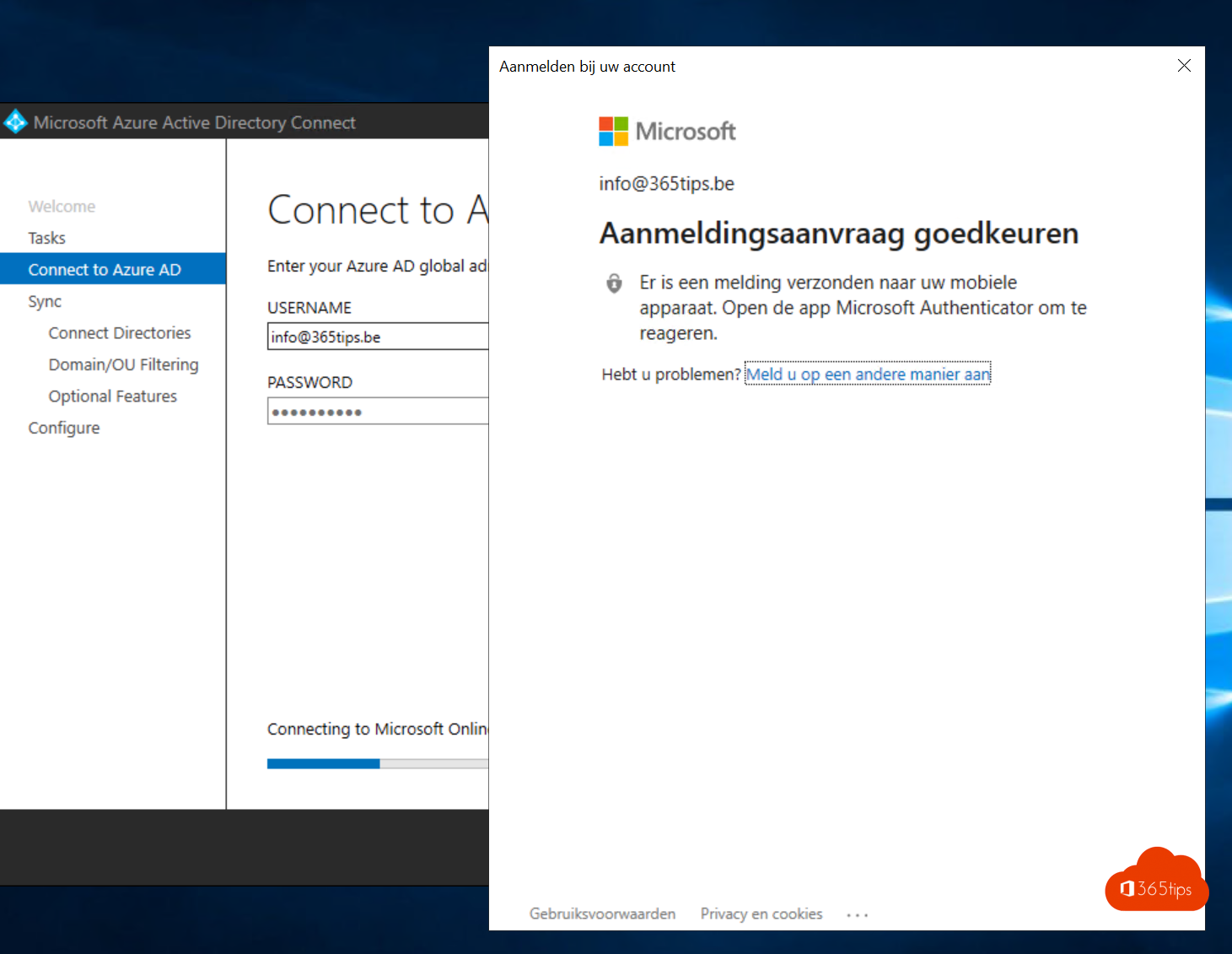 Enable Exchange Hybrid Deployment
About the author
Tagged: Application, Azure, E-Mail, Exchange Online, Manual, HybridExchange, Microsoft Outlook, Office 365 Login, On-premises, Sync